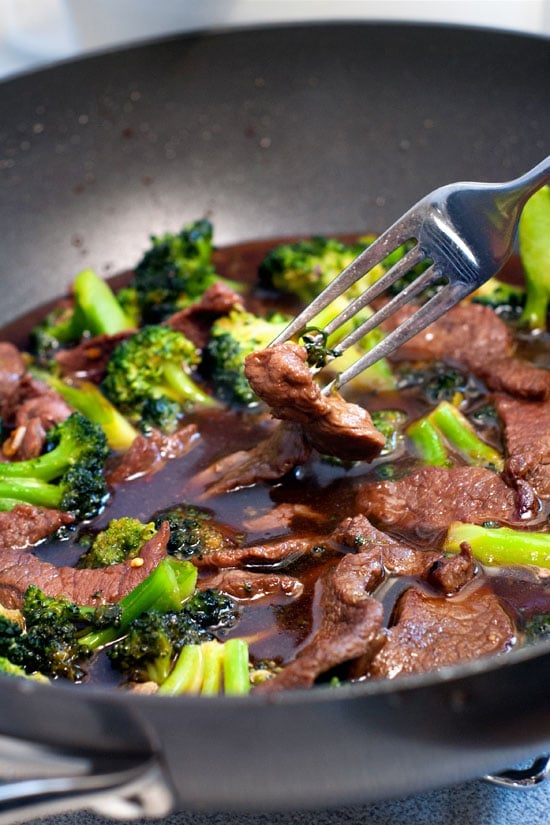 After going to P.F. Chang's last weekend and writing a review raving about their red wine braised beef, all I could think about was how I could stuff more veggies and rice and sauce and beef into my face. Kind of ridiculous, really.
But that's okay because now I have a killer beef and broccoli stir fry recipe for a super quick weeknight meal that my family can't get enough of. Well, at least most of us were fans. My 3 yr. old would be in heaven if I let her exclusively eat cheese, apple sauce and peanut butter sandwiches for the rest of her life. The whole "you're a big hungry giant, let's eat some little tiny trees!" bit doesn't even work on her. She just looks at me like I'm an idiot and asks for more applesauce. #momproblems
To make life super simple, I started out with a package of pre-cut beef strips labeled "beef for stir-fry" which is usually pretty easy to find in your grocer's meat aisle. Top sirloin cut across the grain is a good choice for this if you can't find any already cut for you. A quick sauce is made by combining soy sauce, sugar, mirin, garlic, red pepper flakes, and corn starch.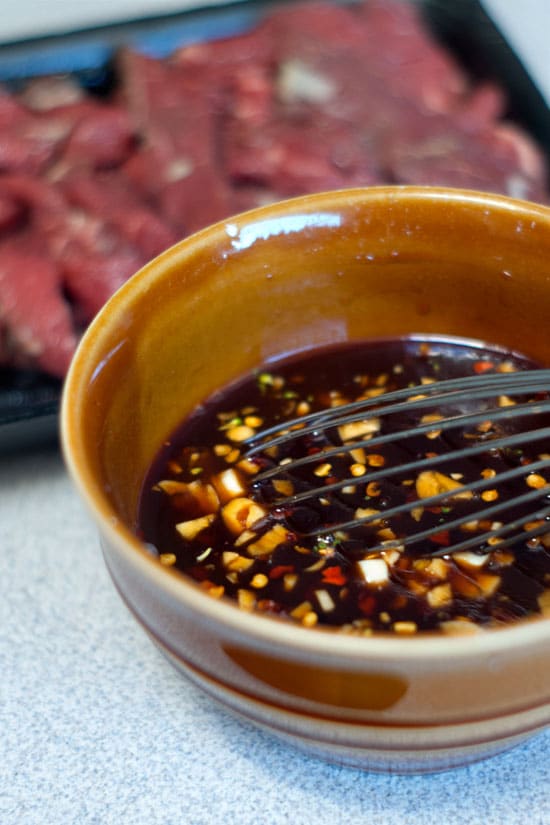 I like to lightly cook my broccoli before throwing it into the stir-fry pan so that I don't end up with raw broccoli and/or over-cooked and chewy meat. Just a saute pan with a lid and a little bit of water in the pan does the trick to steam the florets until just tender and bright green.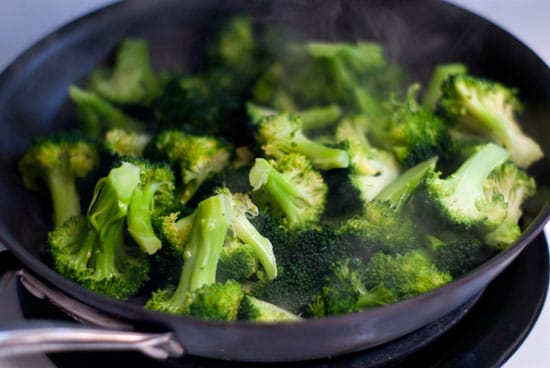 In a wok or large saute pan, heat a tablespoon of oil and quickly brown the meat, stirring often and working in batches if needed– about 3-4 minutes each batch. Remove the meat from the pan and set aside. Add the sauce to the hot pan, bring to a simmer and stir in the cooked meat and broccoli.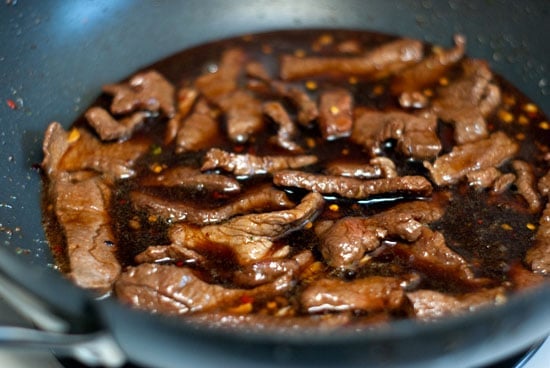 Give it a stir to make sure the beef and broccoli are well coated in the sauce and serve over rice.
Ingredients
1/2

C soy sauce

1/2

C sugar

2

tbsp mirin (sweet cooking rice wine)

1

clove garlic, minced

1

tbsp corn starch

1/8

tsp red pepper flakes

1

tsp sesame oil

1 1/2

lbs

1

lb fresh broccoli, cut into florets

2

tbsp vegetable oil
Instructions
Whisk the soy sauce, sugar,mirin, garlic, cornstarch, red pepper flakes, and sesame oil together and set aside.
In a saute pan with a lid, steam broccoli florets w/ ¼ C of water over med-high heat until just tender and bright green. Remove from the heat and set aside.
Heat 1-2 tbsp of oil in a large skillet or wok over medium high heat and and brown the meat, about 3-4 minutes, then transfer to a bowl. Working in batches if needed.
Re-stir the sauce and pour into hot skillet, scraping any brown bits from the pan and bring to a simmer. Cook until thickened- about 2 minutes.
Add beef and broccoli to the sauce, stirring to coat until hot. Serve with rice.

Made this recipe?
I'd love to see how you rocked it! Share your photo on Instagram with the hashtag
#heatherlikesfood  --
It will totally make my day to see it!