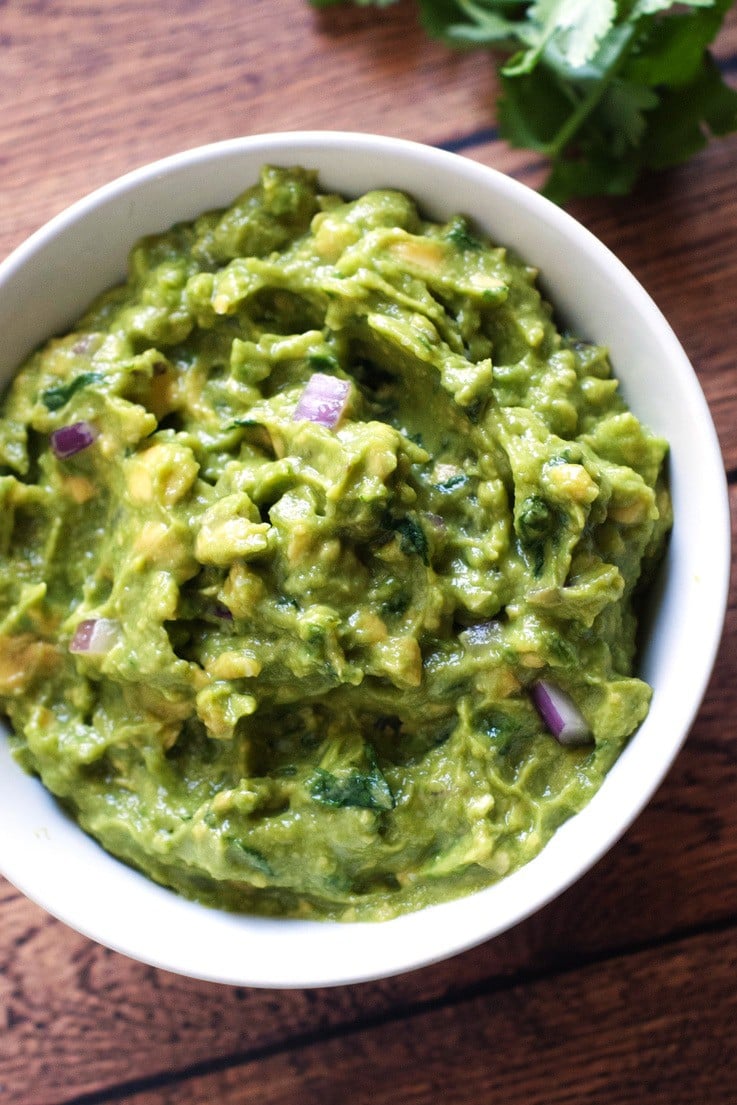 I'm a little bit of a guacamole freak. There are few things in life that give me as much joy as a big bowl of fresh guacamole and warm, salty tortilla chips. There was a time in my life that I thought avocados were an abomination, but that was a long, long time ago and I'm so glad I see the light now.
A few weeks ago, my beloved Chipotle (The carnitas are back!!) released their guacamole recipe. It's not like guacamole is rocket science, but I was excited to see the proportions they used so I could replicate it at home.
And in the past few weeks, I've made it at least 4 times. And one time, I made a double batch. And every time I ate it with these tortillas because they rock my socks. Seriously guys. This guacamole + hot and fresh corn tortillas = so much happy.
So it's only proper that I share it with you today.  Besides, it gave me another excuse to make it… not like I needed one, but whatevs.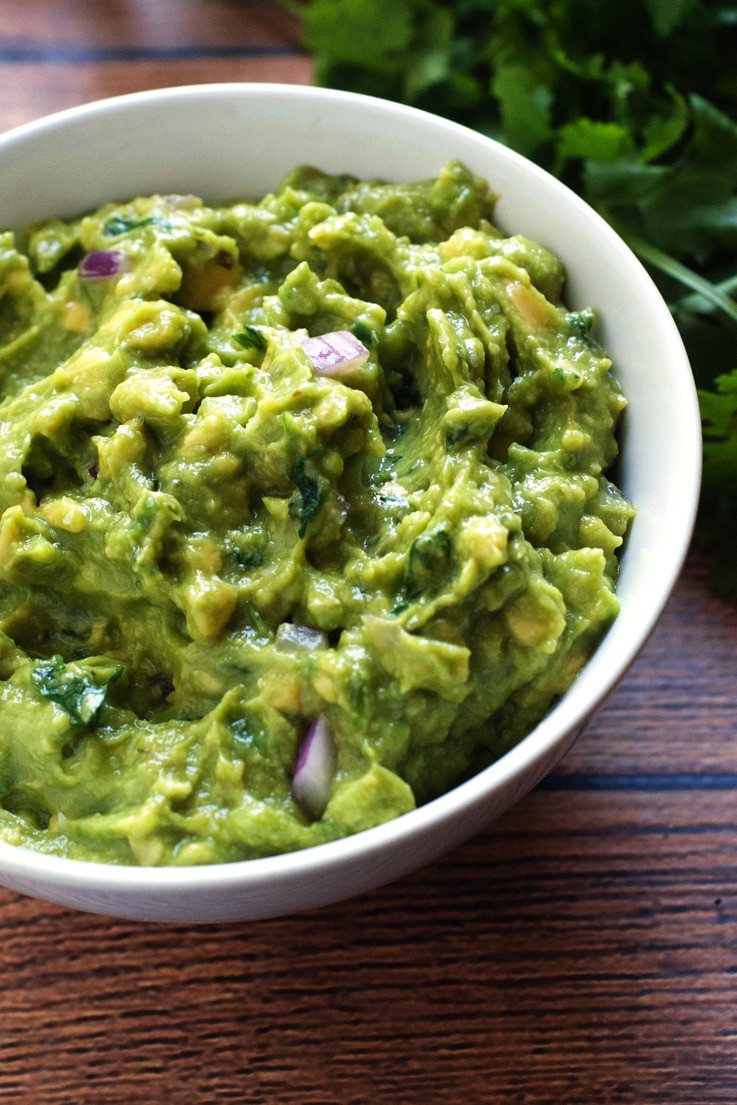 Now excuse me while I go make some tortillas so I can finish off this bowl.
Ingredients
2

Hass Avocados

2

tsp lime juice

2

tbsp cilantro, chopped

1/4

C red onion, finely chopped

1/2

jalepeno (including seeds), finely chopped

1/4

tsp kosher salt
Instructions
Choose the right avocado. It should feel squishy yet firm (like the palm of your hand), and be a nice dark green color on the inside.
Cut the avocado in half and the remove the pit (carefully!)
Scoop the avocados and place in a medium bowl.
Toss and coat with lime juice.
Add the salt and using a fork or potato masher, mash until a smooth consistency is achieved.
Fold in the remaining ingredients and mix well.
Taste the guacamole (over and over) and adjust seasoning if necessary.

Made this recipe?
I'd love to see how you rocked it! Share your photo on Instagram with the hashtag
#heatherlikesfood  --
It will totally make my day to see it!