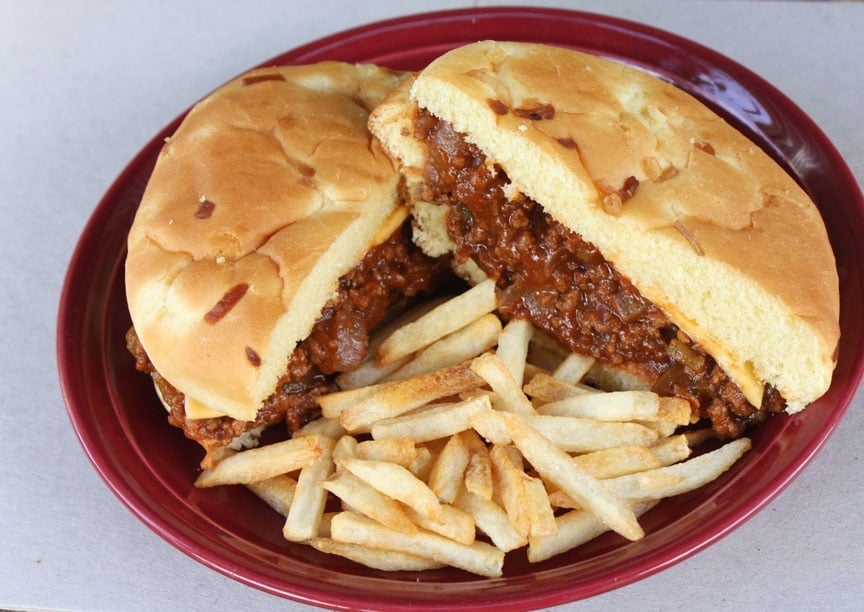 I have a thing for sloppy joes- like a big thing. You might even call it love. I don't know what it is, but there's just something about their tomato-y, sweet, and tangy goodness that keeps me falling for them again and again. So for today I decided to pull this little gem of a recipe out from the archives and give it another chance in the spotlight. I posted this waaaay back (2 yrs ago-ish) when I was just barely getting my toes wet in this whole blogging thing. As it turns out, I now love blogging almost as much as I love these joes (which is saying alot)! They are seriously good and I make them often when I need a quick, mess-free meal that doesn't require a trip to the grocery store. The best part is that they can be on the table in 20 minutes. Just don't get distracted by the bag of ice cream flavored Oreos you just found in the pantry and loose sense of all reality while the meat is cooking.
What?
It could happen.
Ingredients
1

lb lean ground beef or turkey

1

(4 oz) can diced green chilies

1/2

tsp salt

2

tbsp brown sugar

1/2

tbsp chili powder

1

tsp prepared mustard

1

small chopped onion

1

tbsp vinegar

1/2

cup ketchup

2

tbsp Worcestershire sauce

1

(8oz) can tomato sauce

4

large hamburger buns

Cheese slices, optional
Instructions
Brown hamburger and onion in a medium-sized skillet over medium-high heat until the meat is cooked through and no longer pink. Remove meat from pan and place on a plate lined with paper towels or bags to drain off the excess fat. Once drained, put the meat back into the skillet, turn heat to medium, and add all remaining ingredients. Stir until combined and let simmer for at least 5-10 minutes before serving, longer if time permits. Serve in hamburger buns with a slice of cheese.

Made this recipe?
I'd love to see how you rocked it! Share your photo on Instagram with the hashtag
#heatherlikesfood  --
It will totally make my day to see it!