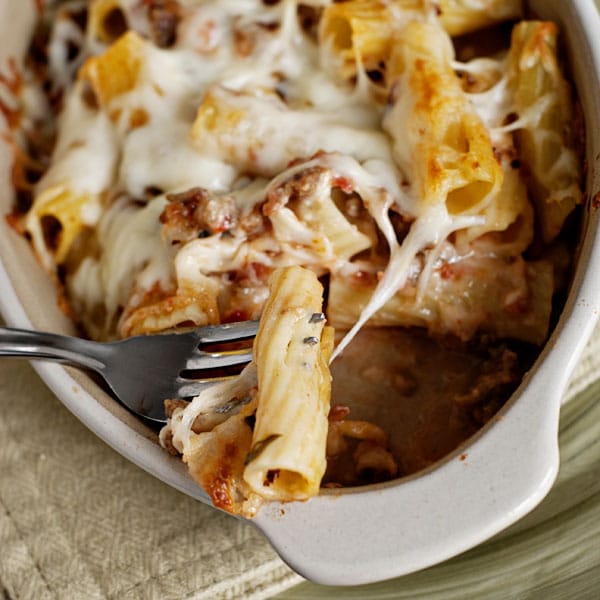 Right after giving birth to my first daughter I was bombarded with a myriad of problems resulting from the delivery and anesthesia. The baby was healthy, but I wasn't doing so hot. My mom was coming to help, but I had a few days to get through once my hubby went back to work before she could come. So there I was, sick with a newborn and totally clueless as to how to survive. Nothing sounded good to eat, I felt like I had an elephant sitting on top of my head, and I was a human pacifier.

After one particularly long day of Gilmore Girls reruns, sporadic napping, smelling of the plague and eating nothing but microwave popcorn and pineapple juice, I got a knock on my door. A friend from church was holding a hot casserole dish and had her own one week old curled up in the Baby Bjorn. A saint, right? That meal she brought over that night, 6 years ago, has forever won a place in my heart. I needed it that night, more than she knew and probably more than I even knew. It restored my energy, fed my body and soul, and filled my house with aromas sweeter than those permeating from me.
You can probably guess that this pasta al forno is what was brought to me that night. It's creamy, saucy, super flavorful, and might be one of the most perfect comfort foods ever. This recipe comes straight from the saint that carried it to my doorstep. She spent 18 months in Italy as a missionary and told me that it was one of the dishes she learned to make while there. In Italian "al forno" references food that has been cooked in the oven, so pasta al forno is simply pasta cooked in the oven. This recipe pairs a meaty tomato sauce with creamy béchamel, mozzarella cheese, and rigatoni—what's not to love?
Let's make it!  Start by browning 1 ½ lbs of mild Italian sausage until cooked through and drain off the fat.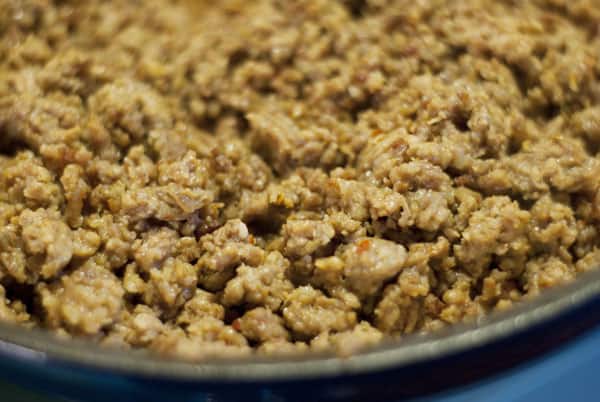 To the sausage add 2 cans of petite diced tomatoes a few chopped cloves a fresh garlic. Stir together and let simmer, covered,  for as long as possible.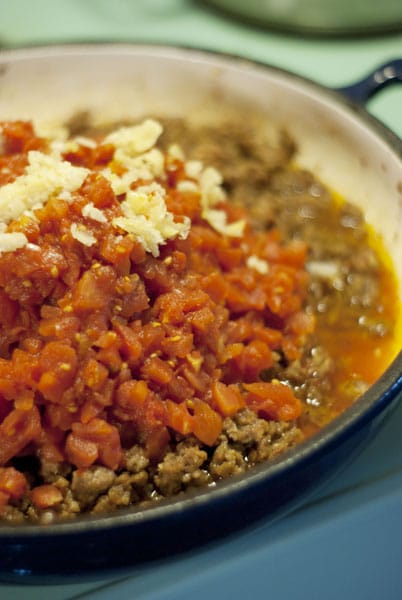 Just before it's ready to go into the pasta,  you'll stir in some fresh basil. Wanna know how to make a chiffonade of basil? Stack picked basil leaves on top of one another until you have a fairly good sized pile.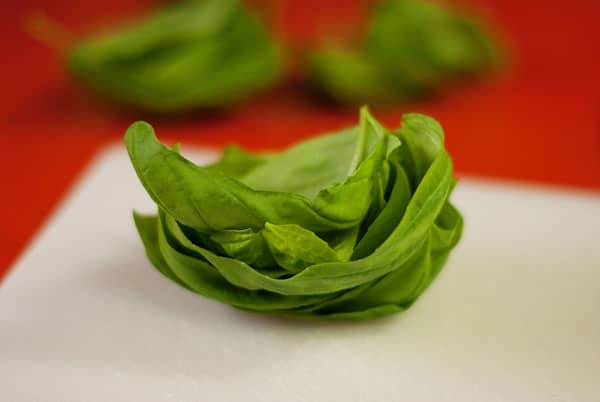 Roll the pile of leaves into a cigar shape...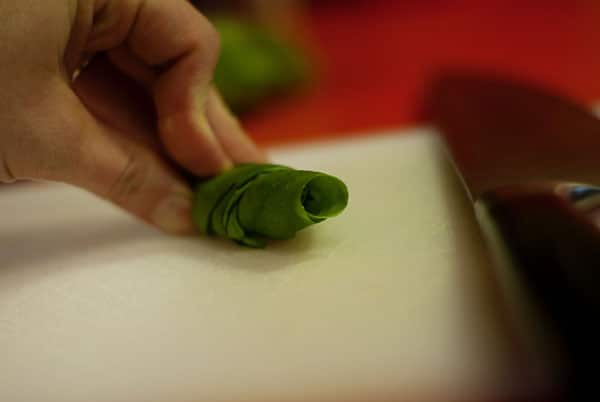 And cut, cut, cut! Thinly slice the basil "cigar" and you'll end up with pretty little thin strands of basil.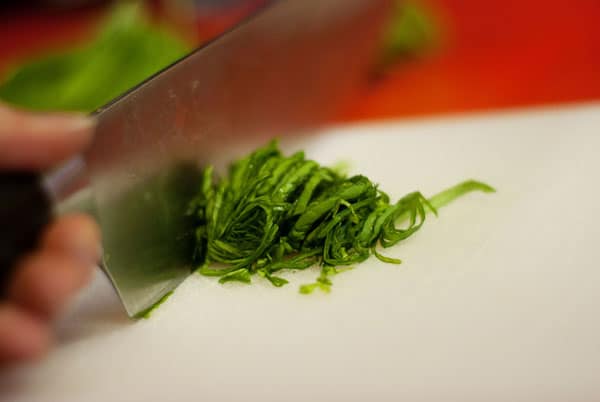 Melt a stick of butter in a medium sized sauce pan (yes,  a whole stick. It's worth it, promise)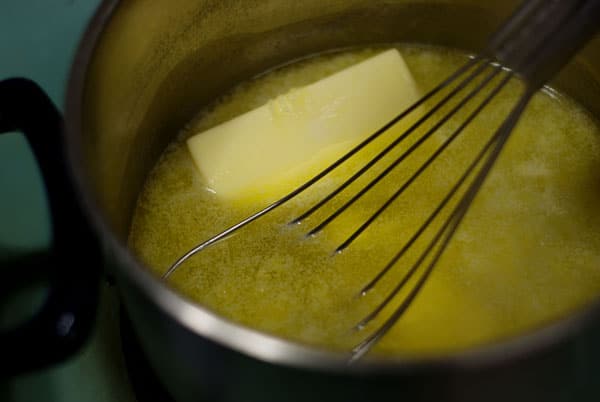 Stir in enough flour to make it about the same consistency of toothpaste. Cook for 1 minute, stirring constantly.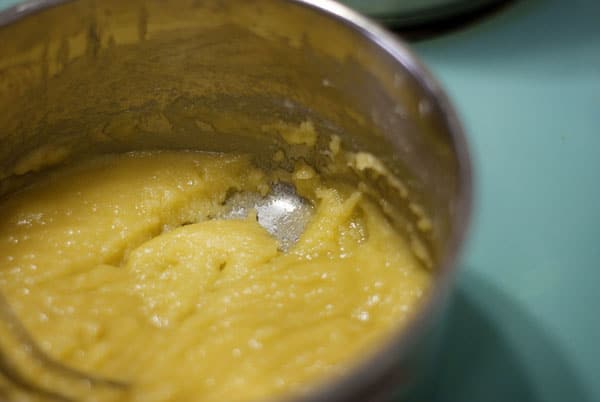 Stir the milk into the roux and continue to stir until it comes to a boil and is thickened. As far as types of milk go, I like to use whole milk. It  helps that have a toddler so I always have it available, but the whole milk makes it super creamy. You can sub 2%, or even 1% but please, for the love, don''t use skim.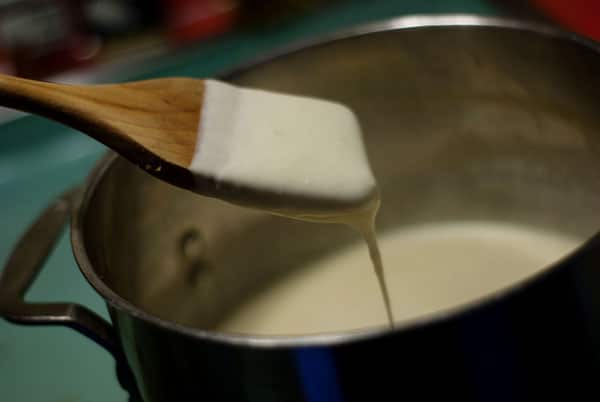 Cook the rigatoni per the package directions and drain. Once you have the sausage sauce, bechamel, and pasta you're ready to asseble.
 I've used 9x13" pans in the past, just be aware that it will be a VERY full pan. If you have something bigger, use it! You'll start with placing half of the pasta in the bottom of  the pan and topping with half of the sausage sauce and then half of the bechamel.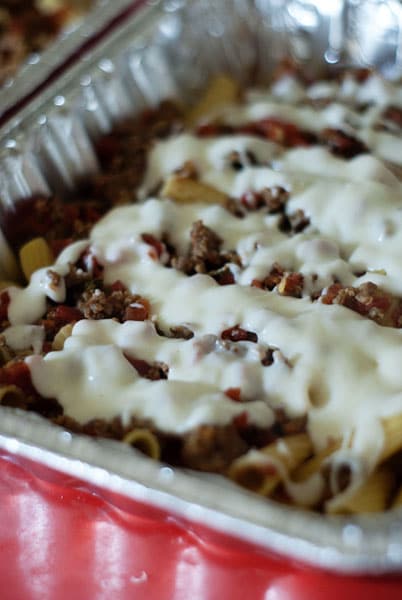 Sprinkle with some mozzarella cheese and repeat the layering once more: pasta, sausage/tomatoes, bechamel, and mozzarella.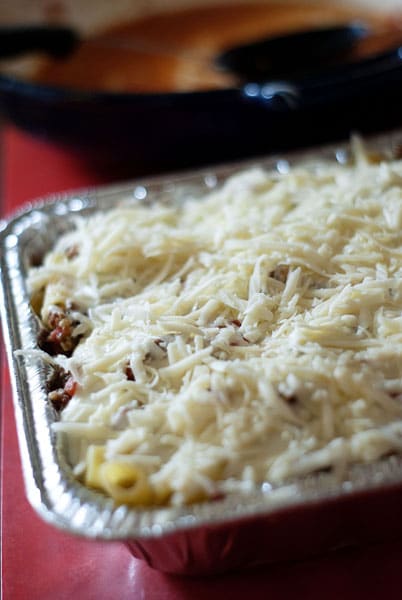 Bake uncovered at 350° for about 45 minutes or until the cheese is browned and the sauce is bubbly. These also make excellent freezer meals. Just freeze once assembled, thaw when ready to eat, and bake like normal. It's the perfect thing to take to, say, some one who just had a baby? 🙂
Oh, and if you're reading this Cari, THANK YOU!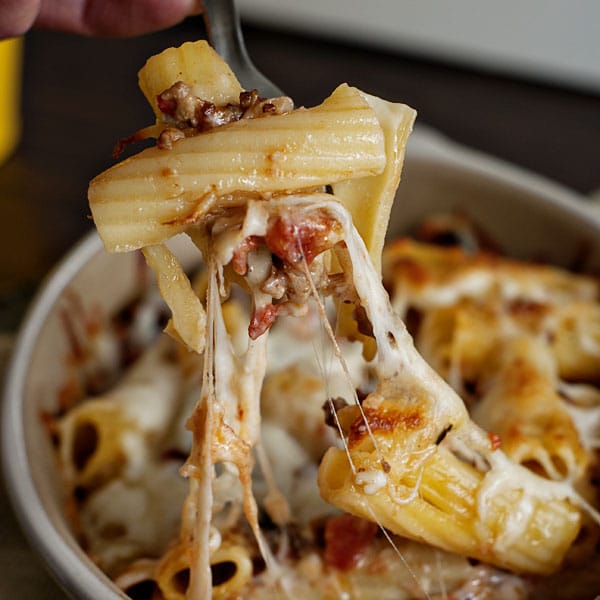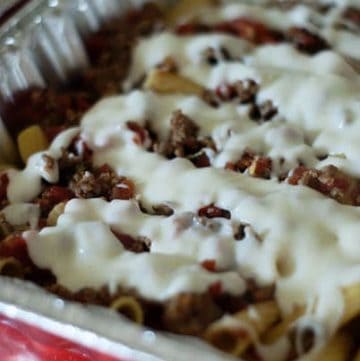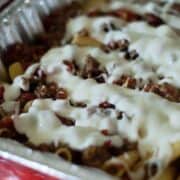 Pasta Al Forno
One of my all-time favorite baked pasta recipes! This Pasta al Forno is creamy, cheesy, and full of Italian flavor!
Print
Pin
Rate
Ingredients
1 ½

lbs

mild italian sausage

2

14.5 oz cans petite diced tomatoes

4

cloves

garlic

minced

2

tablespoon

fresh basil

chopped

1

4 oz stick butter

½

C

+ 2 tablespoon all purpose flour

2 ½

C

whole milk

¼

teaspoon

kosher salt

pinch nutmeg

1

lb

dry rigatoni

cooked

2

C

mozzarella cheese

shredded
Instructions
Brown sausage until cooked through and drain off excess fat. Stir in tomatoes and garlic and bring to a simmer. Cook covered on low for at least 30 minutes, longer if time allows. Stir in basil just before assembly.

Make the bechamel by melting butter in a medium sized sauce pan. Stir the flour into the butter, adding more flour if needed to create a toothpaste-like consistency. Cook for 1 minute, stirring constantly.

Using a whisk, stir in milk and continue to stir until it comes to a boil and is thickened. Remove from heat and stir in salt and nutmeg.

In a large casserole dish (9x13" or bigger) place half of the pasta followed by half of the tomato sauce and bechamel. Top with 1 C of mozzarella cheese.

Repeat the layering one more time with the remaining ingredients.

Bake at 350° for about 45 minutes or until the sauce is bubbly and the cheese is browned.
Nutrition Facts
Serving:
1
serving
|
Calories:
667
kcal
|
Carbohydrates:
54
g
|
Protein:
29
g
|
Fat:
36
g
|
Saturated Fat:
15
g
|
Trans Fat:
1
g
|
Cholesterol:
95
mg
|
Sodium:
908
mg
|
Potassium:
480
mg
|
Fiber:
2
g
|
Sugar:
6
g
|
Vitamin A:
343
IU
|
Vitamin C:
2
mg
|
Calcium:
260
mg
|
Iron:
2
mg
ARE WE FRIENDS ON INSTAGRAM?
Tag me @heatherlikesfood and use #heatherlikesfood so I can see what you're making and enjoying!