Hugs on the Beach - It's about this time every year that I start to feel a little bit like Olaf and am wishing for all things summer. You've seen Frozen, right? With two little girls in my house I hear "Let it Go" in some way, shape, or form at least a dozen times a day. It was all fine and good at first but as much as I love Idina, I can't take it anymore! You'd think at times like these I'd pour myself a drink, put my feet up and let the littles sing their hearts out. But alas, not only am I preggers but I don't drink even when I'm not letting a tiny human suck all the life out of me.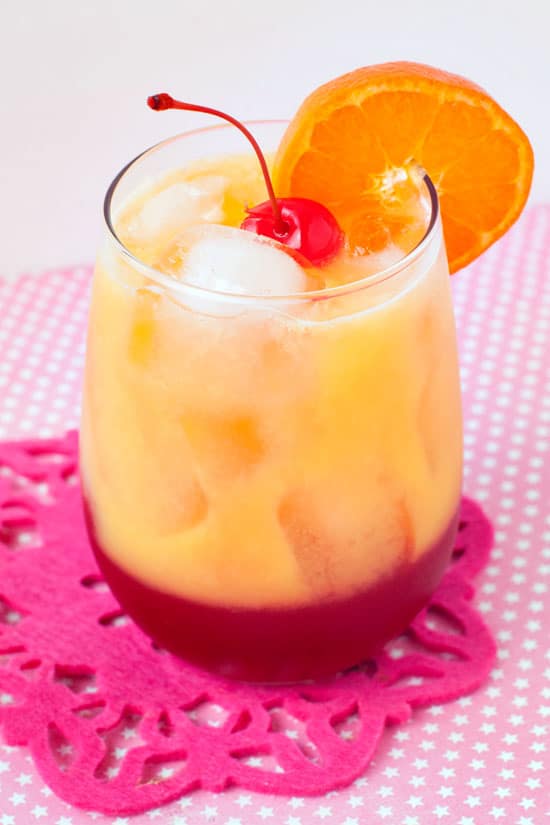 Today's Hugs on the Beach Recipe
From the name of today's recipe you can probably tell that we're making-over the well know "sex on the beach" and turning it into a G-rated version that all can enjoy, hence the name Hugs on the Beach. Last summer our family was pretty obsessed with these and it was a rare day when the hubs wasn't making a variation of it. He even re-named it "Hugs on the beach" on whim and it totally stuck to the point where the girls could ask for "hugs" and we'd know they weren't asking for love and affection from us.
We often mix these up just like punch, but anytime I can find an excuse to make a pretty layered drink I'm all over it. So that's how we're doing it today! The trick with layering drinks is to pour the liquid with the highest sugar content first because it will sink and then progressively follow it with those that have less sugar. Since we only have 2 layers that are different colors, this makes it pretty easy.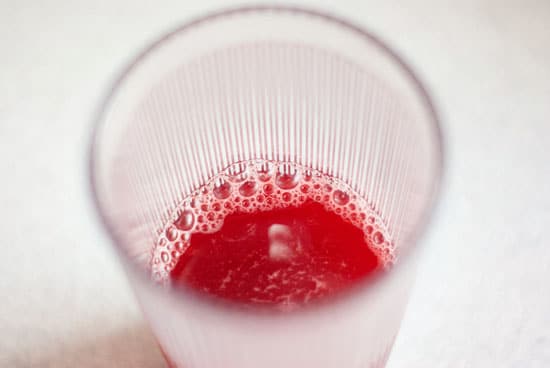 Start by combining cranberry juice, grenadine, and peach nectar in a glass, give it a stir and add a generous scoop of ice.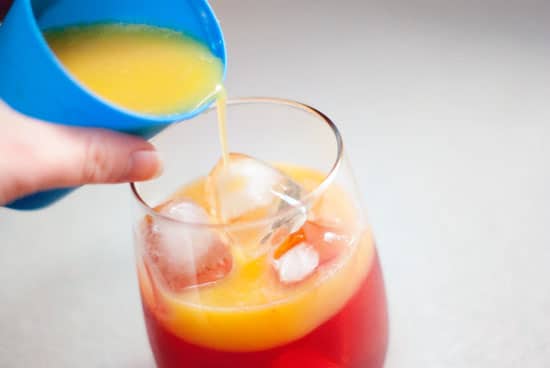 How to Make Hugs on the Beach
Pour the orange juice very slowly directly over the ice because it will break the fall into the cranberry mixture and keep those layers separated. If it's not staying separated chances are that you're pouring too fast.
 Garnish with a cherry and orange slice if you like and that's it!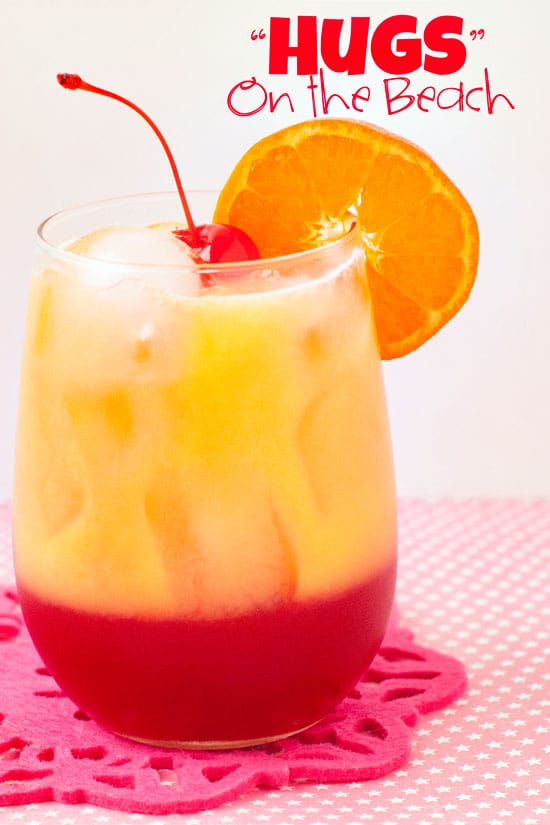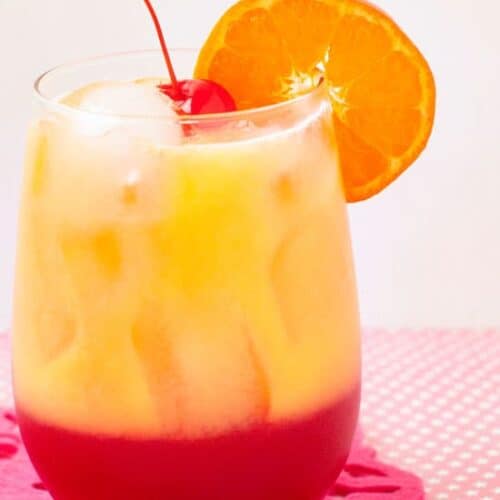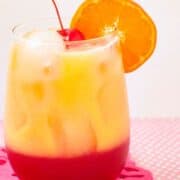 Ingredients
½

C

cranberry juice

¼

C

peach netcar

2

tablespoon

granadine

½

C

orange juice
Instructions
Combine cranberry juice, peach nectar and grenadine and pour into 2 individual glasses

Add a scoop of ice and slowly pour ¼ of orange juice over the ice into each glass to make layers.

Garnish with an orange slice and cherry.
Nutrition Facts
Serving:
1
drink
|
Calories:
127
kcal
|
Carbohydrates:
32
g
|
Protein:
1
g
|
Fat:
1
g
|
Saturated Fat:
1
g
|
Sodium:
9
mg
|
Potassium:
191
mg
|
Fiber:
1
g
|
Sugar:
26
g
|
Vitamin A:
233
IU
|
Vitamin C:
39
mg
|
Calcium:
15
mg
|
Iron:
1
mg
ARE WE FRIENDS ON INSTAGRAM?
Tag me @heatherlikesfood and use #heatherlikesfood so I can see what you're making and enjoying!