Bowtie Chicken Caesar Salad – This kid that I'm growing right now is wrecking havoc on any resolve I had to eat a well-balanced diet during this pregnancy. You guys, ALL I want is sugar! And I'll tell ya, those cute little girl scouts aren't helping any at the moment. I never had this happen with my other 2 pregnancies. In fact, sugar was pretty low on the must-have list. But right now if it's even remotely sweet it's going in my face with reckless abandon. Soooo, I'm trying to squeeze in as many salads and veggies as I can so that in the event that my baby comes out a raging sugar fiend, I can say that it wasn't my fault.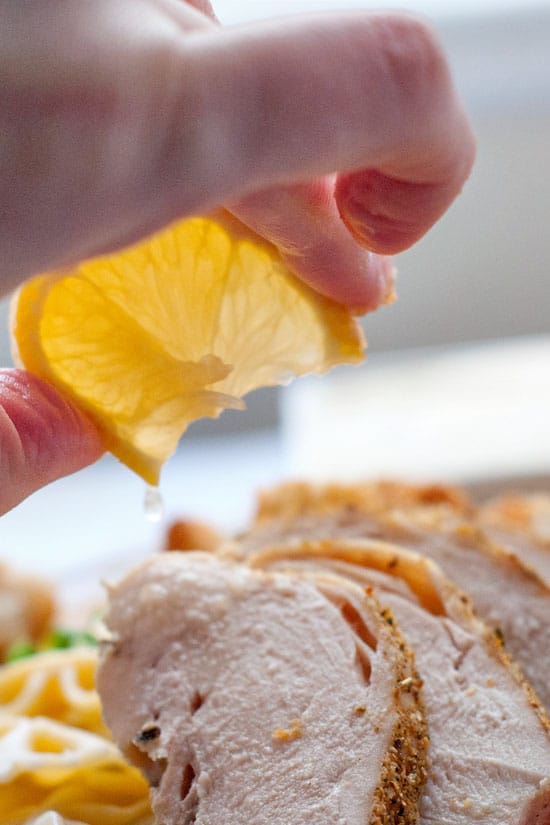 How to Make This Bowtie Chicken Caesar Salad
I've been making this bowtie chicken caesar salad for years and it's always a crowd favorite when made for events. It's basically a chicken caesar salad with the addition of bowtie pasta, grape tomatoes, slivered almonds, and a squeeze of fresh lemon juice. The chicken and pasta make it hearty enough for a main course, but definitely leaves enough room for a brownie or two. Any cooked chicken breast will do for this salad, but I definitely recommend this grilled chicken recipe as the Montreal chicken seasoning adds a big punch of flavor to the salad as well.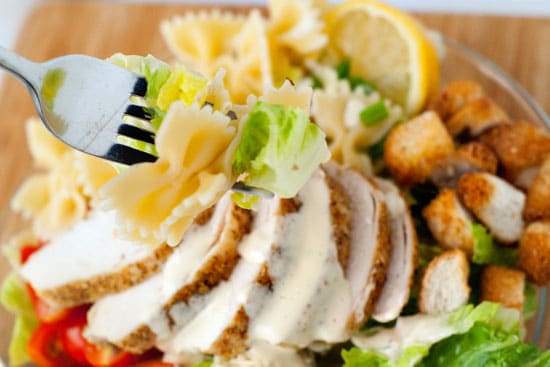 As far the dressing goes I say to go with your favorite pre-made dressing. Sure, homemade ceasar dressing is DIVINE but there are a few high quality caesar dressings that do the trick. My absolute favorite is Cardini's and I rarely buy anything else. (not sponsored 🙂 )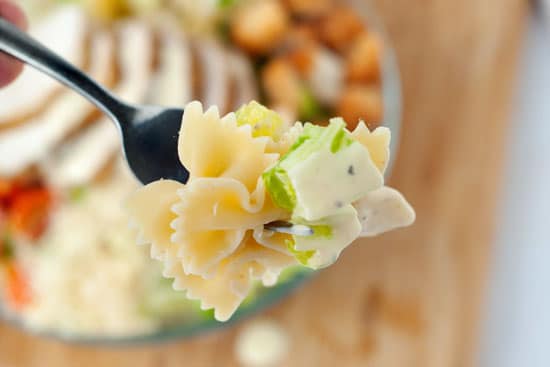 Wanna bite? Happy Thursday!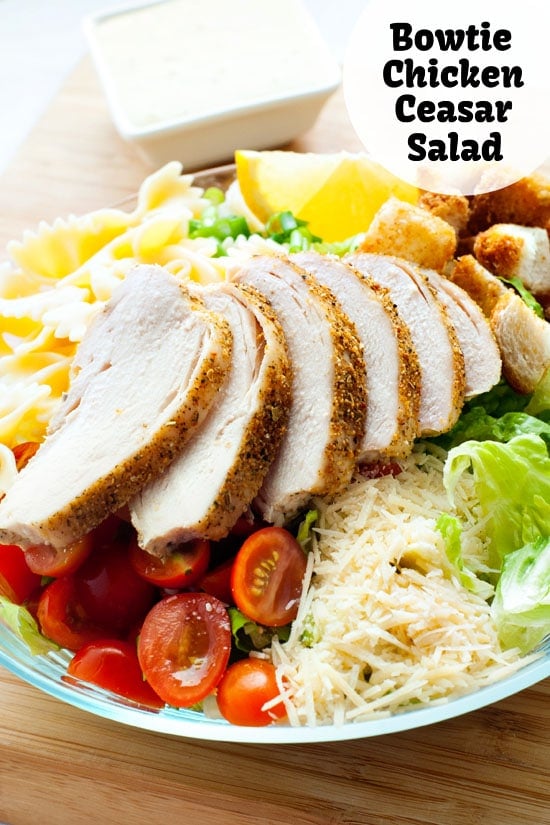 Interested in other salad recipes?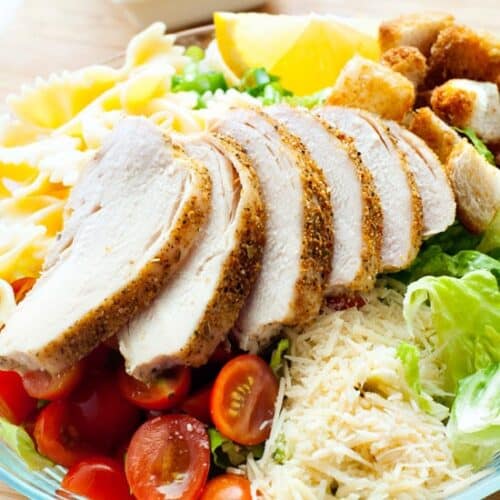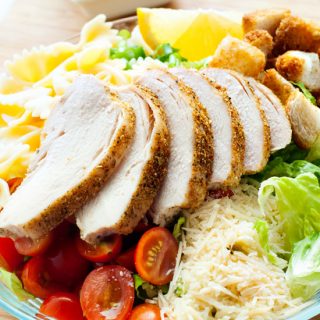 Ingredients
2

cooked chicken breasts

sliced

1/2

lb

cooked bowtie pasta

1

large head romaine lettuce

washed, dried and chopped

3

scallions

finely chopped

4

oz

grape tomatoes

halved

1/2

C

parmesan cheese

shredded

1/2

C

slivered almonds

toasted

croutons

caesar dressing, lemon wedges
Instructions
Toss all ingredients in a large bowl, dress with caesar dressing, and serve with fresh lemon wedges for squeezing on individual portions.
Are We Friends On Pinterest?
Follow Me For More Great Recipes @hlikesfood