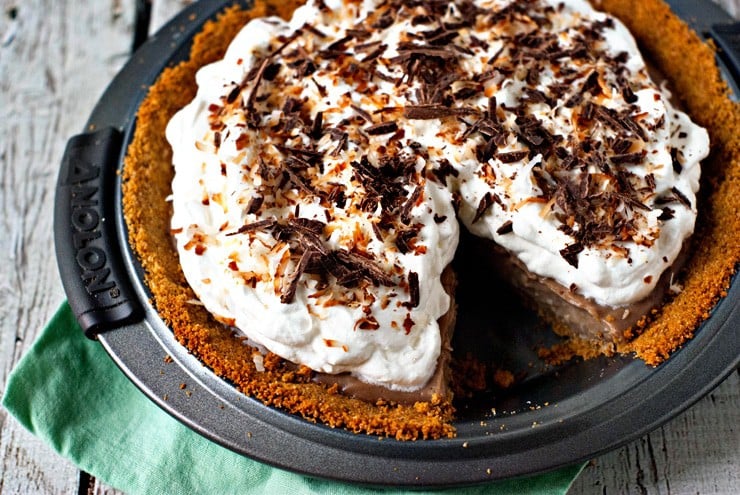 Thanksgiving is one of my favorite times of year because not only is it acceptable to make multiple kinds of pie for a single dinner, it's recommended. Also, I don't feel an ounce of guilt for eating a slice of pie for breakfast after an early morning of black Friday shopping. I figure I basically earn it by putting up with the crazies.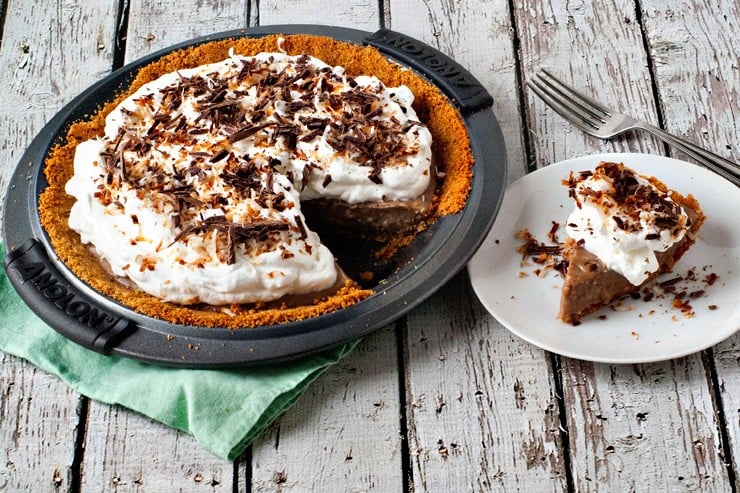 So, not to brag or anything, but I make a darn good cream pie and this milk chocolate coconut cream pie is no exception. I used my basic cream pie recipe, stirred in a few milk chocolate chips and all of a sudden it became exotic and exciting. Chocolate + coconut = love. So, if regular coconut cream pie is just a little too ordinary for your Thanksgiving table, I dare you to try this one out. SO GOOD!
I've teamed up once again with Anolon to bring you a holiday-themed recipe once a week for the next six weeks and it's going to be goooood!  I used their pie pan for this recipe and loved the thick rubber grips and non-stick surface. You can find the recipe for this pie on the Anolon site and make sure to check back (or just sign up for email updates here) for more holiday recipes.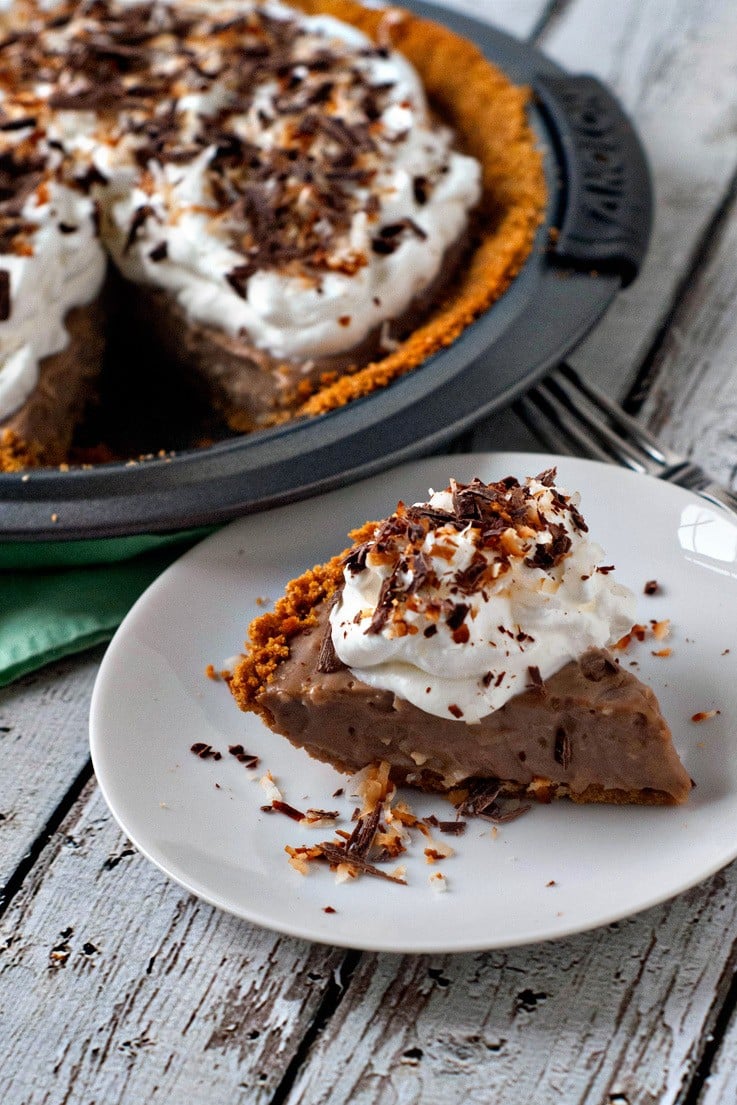 I was compensated by Anolon for developing this recipe, all thoughts and opinions are 100% my own.