If you're a fan of the ever-so-famous cheese ball, you're not going to want to miss this baked cheese ball dip! It's just like your favorite cheese ball, all warmed up and ready for dunking your favorite bread or cracker.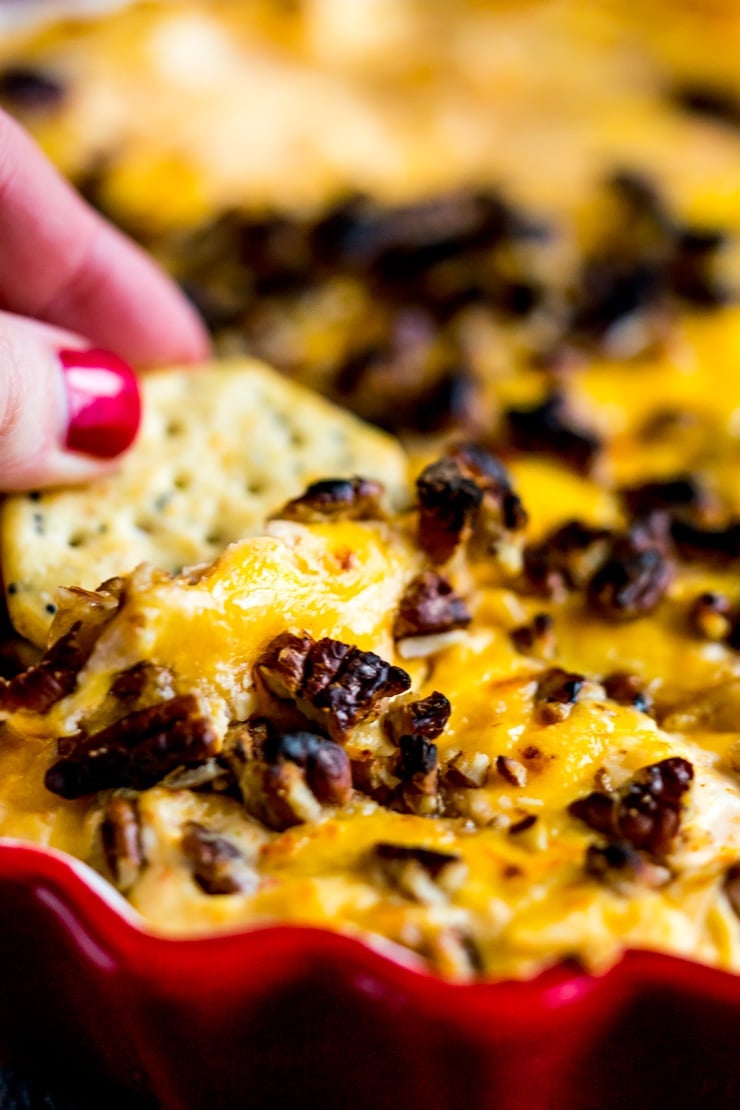 When I first got married, grocery shopping was fun and exciting. I loved leisurely roaming the aisles on my days off of work and school while meticulously planning our nightly dinners. I'd do my hair and put on something besides leggings. I'd push the cart and look longingly into the child seat imagining myself with my own happy baby to coo and caw at while I filled my cart with organic greens, greek yogurt, and lentils. I'd stop by the deli counter for a soft serve ice cream cone (you read that right) and legitimately ENJOY my time away. It was a break, a vacation really.
Fast forward 12 years and 3 kids later, grocery shopping is a less than savory experience. I'm lucky if I can get out of there without opening a yet-to-be-purchased bag of goldfish/teddy Grahams/granola bars or a tantrum where the 2 yr old is mad because I'm BUYING chocolate chips and the cart isn't a swimming pool. Some days I'm pretty sure that donating a kidney might be easier.
Sure, there are those sacred times that I get to go shopping without the kids, but even still, those trips are more akin to running a marathon with the hopes that I'll get to do something I actually enjoy afterwards-- like eating Chic-Fil-A by myself in my car-- before the kids are my responsibility again.
This is a sponsored conversation written by me on behalf of the new Walmart Grocery Pick-up Service. All thoughts and opinions are my own
So, when Walmart asked if I'd like to try their new Grocery Pick-Up Service I was aaaallllll over it. Shop at home and have the groceries brought out to my car for me?!?  Heck. to. the. YES.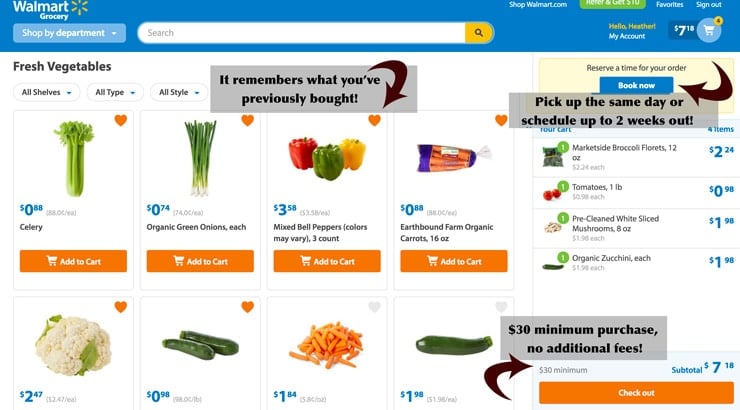 So, one glorious night last week I jumped online to https://walmart.com/grocery and started adding the groceries I needed to my cart. There's a $30 order minimum but this service is 100% free. I filled up my cart, checked out with my debit card, and scheduled a time to go pick up my groceries. If you order early enough there are usually same-day slots or you can schedule your pick-up up to 2 weeks out. In my case, I ordered late at night and was able to pick up the next morning.
I received a call that my order was ready the next morning and headed for Walmart. Once there I followed the signs to the pick-up area, parked in a numbered parking space, and called the posted number letting them know I was there.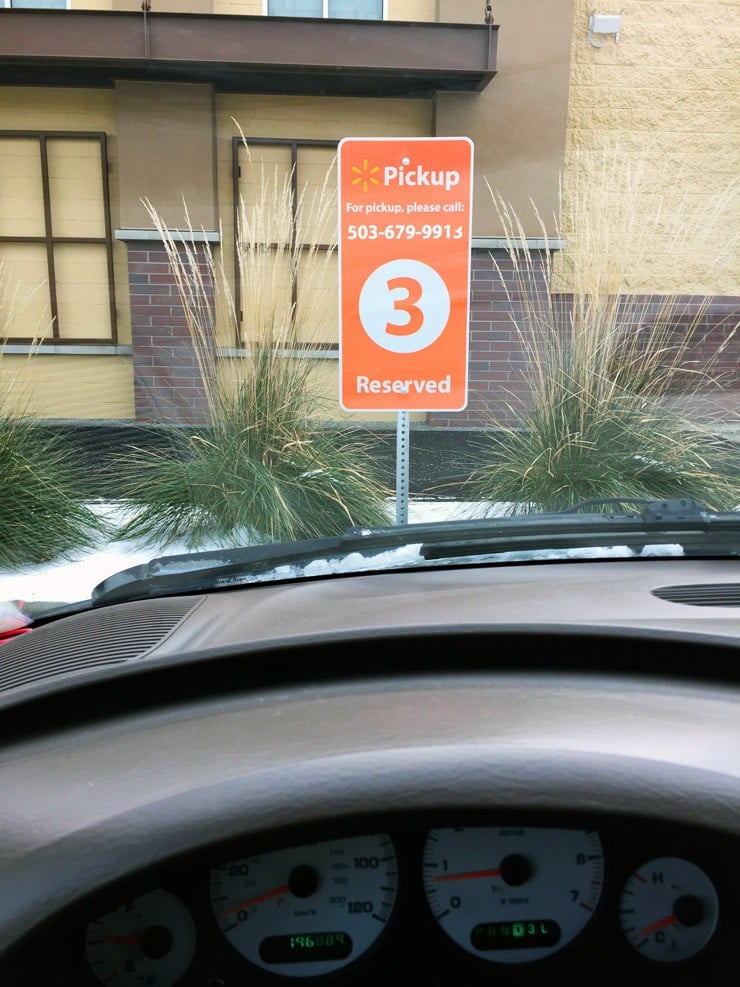 And then within a few minutes, like some miracle descending from the side doors of the store, an angel dressed in blue wheeled a cart full of the groceries I had purchased the night before to my car and put them in my trunk.
IT. WAS. AMAZING.
I gave her a quick signature saying that I had received my groceries and that was it. So easy.
A few if the items I ordered were out of stock so they offered replacements or refunded the money. The produce was fresh and everything was there!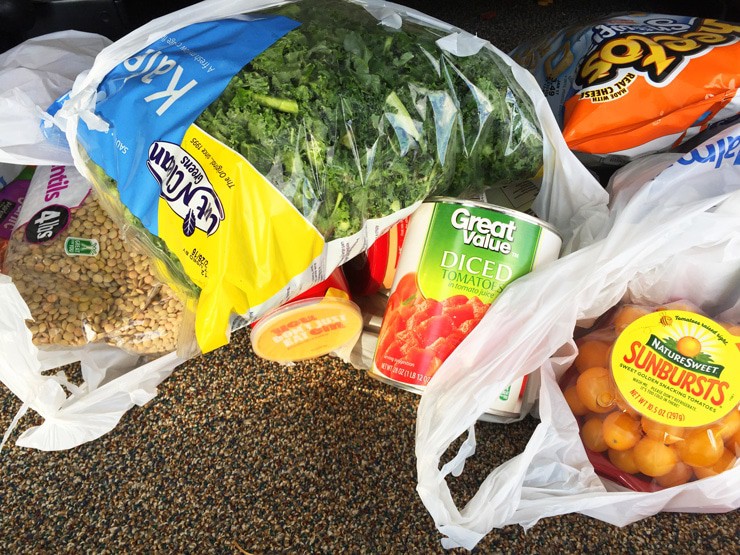 The 10 year old thought it was pretty cool, too.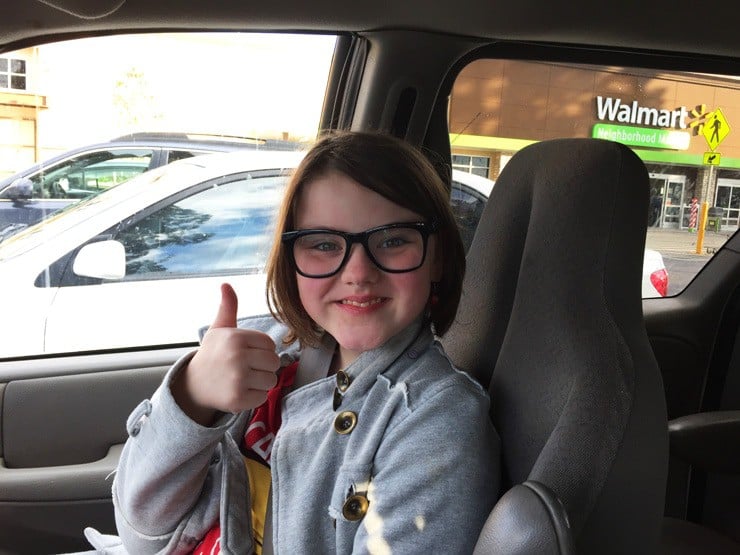 We were in and out of there in under 10 minutes and headed home to make this baked cheese ball dip and you should do the same!
Head to https://walmart.com/grocery  and try it out! They're even offering $10 off your first order right now with the code "REALEASY".
And then once you're home with your groceries, here's a little video for the step-by-step of this super scrumptious baked cheese ball dip.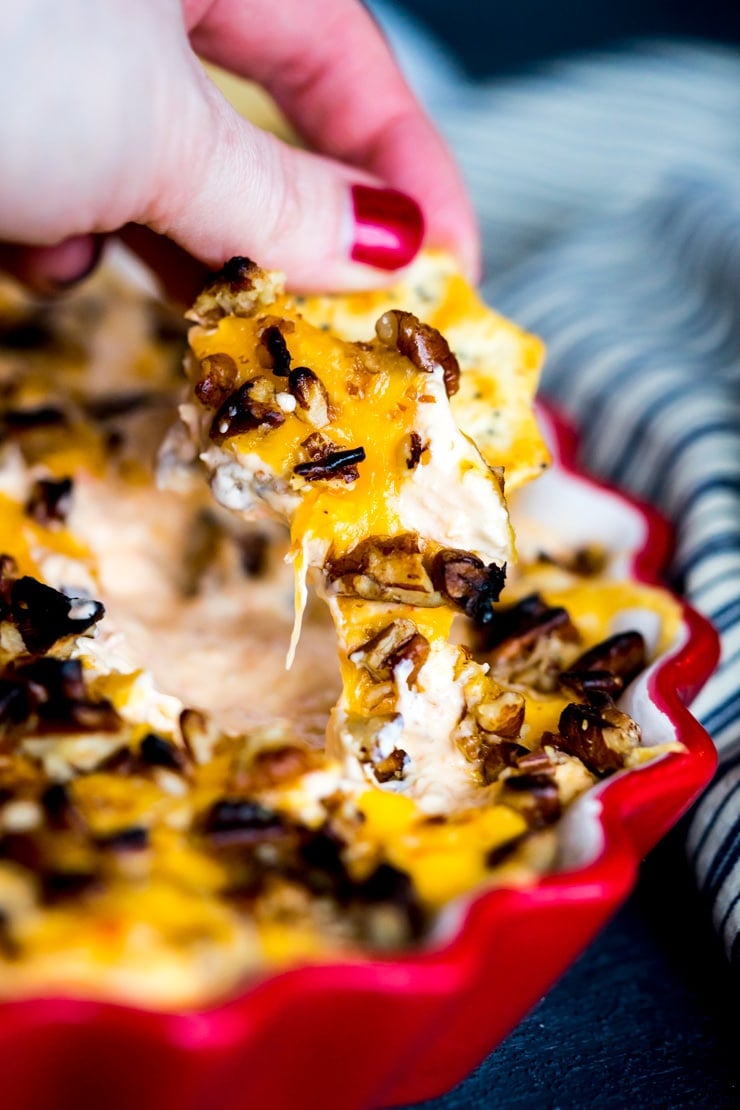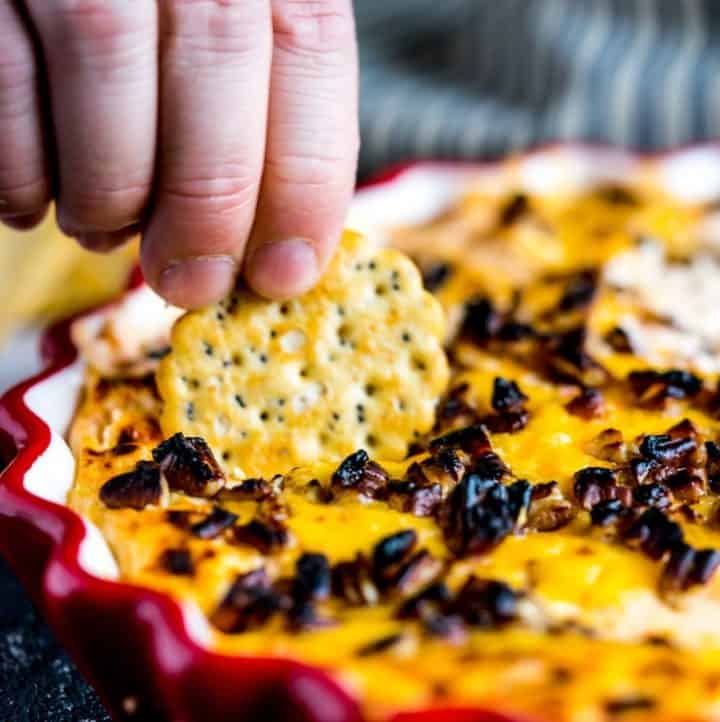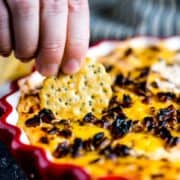 Baked Cheese Ball Dip
If you're a fan of the ever-so-famous cheese ball, you're not going to want to miss this dip! It's just like your favorite cheese ball, all warmed up and ready for dunking your favorite bread or cracker.
Print
Pin
Rate
Ingredients
16

ounces

cream cheese

softened

½

red bell pepper

roughly chopped

¼

cup

sliced pepperoncini

drained

1

teaspoon

Worcestershire sauce

½

teaspoon

garlic salt

1 ¼

cup

cheddar cheese

grated

½

cup

pepperjack cheese

grated

⅓

cup

pecans

chopped
Instructions
Preheat oven to 400 degrees

Blend cream cheese in food processor or blender until smooth. Add red bell pepper, pepperoncini, Worcestershire sauce, and garlic salt. Blend until smooth.

Add ¾ C cheddar and all of the pepper jack to the cheese mixture and blend to smooth.

Spread mixture evenly into a small baking dish and top with remaining cheddar cheese and pecans. Bake for 20 minutes until bubbly and melted. Serve with crackers, bread or veggies.
Nutrition Facts
Serving:
1
serving
|
Calories:
430
kcal
|
Carbohydrates:
5
g
|
Protein:
13
g
|
Fat:
40
g
|
Saturated Fat:
21
g
|
Cholesterol:
116
mg
|
Sodium:
649
mg
|
Potassium:
186
mg
|
Sugar:
3
g
|
Vitamin A:
1635
IU
|
Vitamin C:
12.6
mg
|
Calcium:
318
mg
|
Iron:
0.8
mg
ARE WE FRIENDS ON INSTAGRAM?
Tag me @heatherlikesfood and use #heatherlikesfood so I can see what you're making and enjoying!