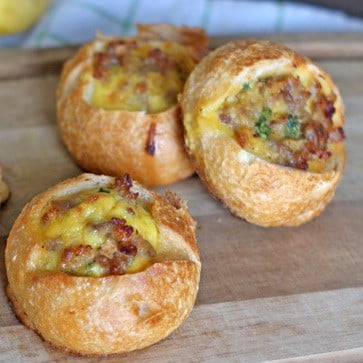 How's that for a long name? If you have any better suggestions, I want to her 'em! It's hard coming up with recipe names, especially when a recipe is really good and you want the world to make it. I feel like I have to include everything that's good about it in the name or the masses will never know of its goodness. And then I cry.
These rolls make a great a great grab-n-go breakfast and also fare well at the dinner table.  I served them with sautéed asparagus the other night and it was a hit! They reheat beautifully in the microwave and you can even freeze them.
I used sourdough rolls because they are denser than most regular dinner rolls which makes them good for soaking up the egg. Regular rolls will work just fine if they have a crusty outside that the egg won't seep out of as easily.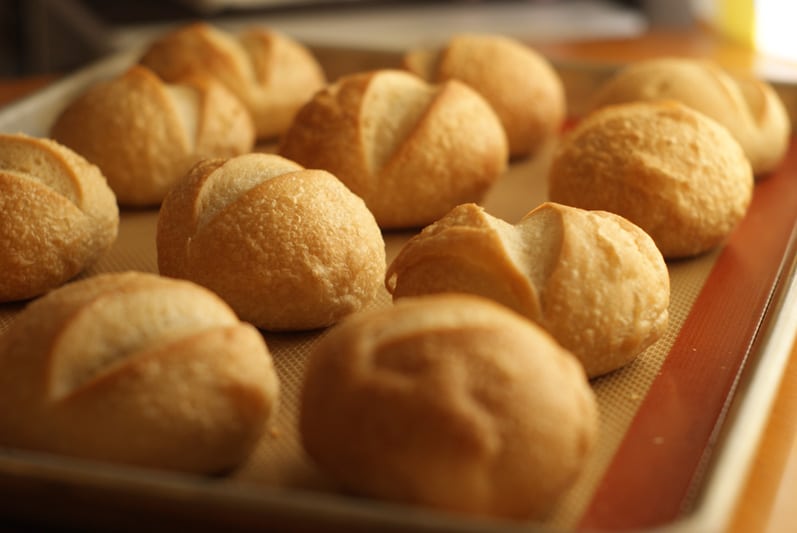 You'll need to hollow out them babies and make room for the filling. Be careful not to cut the tops to low or cut through the bottom or the filling will leak out.  After cutting circles out with a paring knife I had to use my finger to pick out some of the bread. They should look  like cute little bread bowls when you're done. Clam chowder, anyone?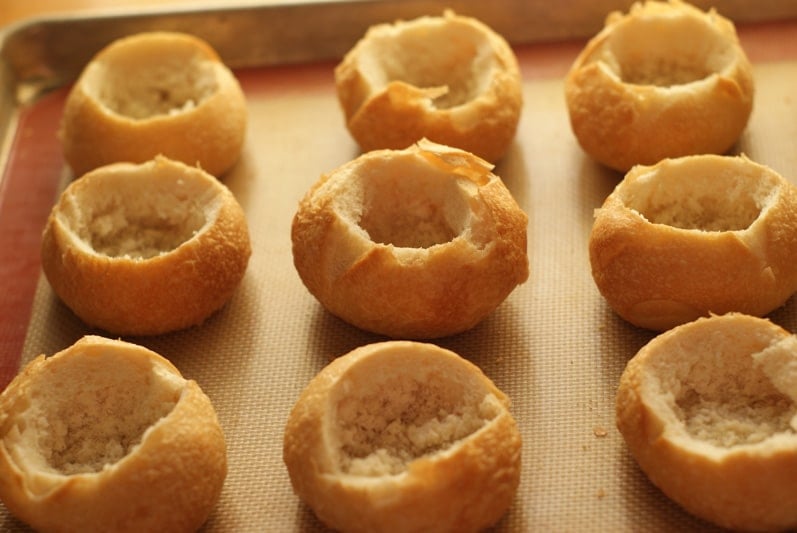 Brown your sausage and drain off any fat. Let it cool a little bit before adding into the egg.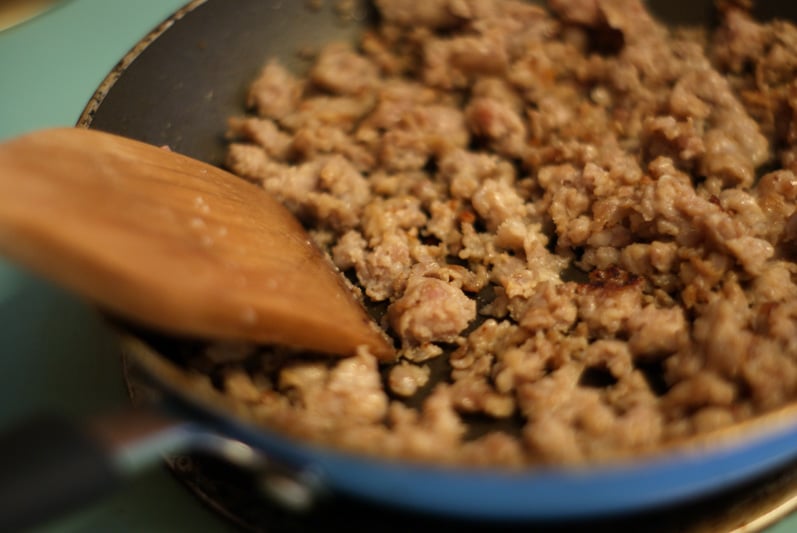 Mix your eggs and cream until well blended.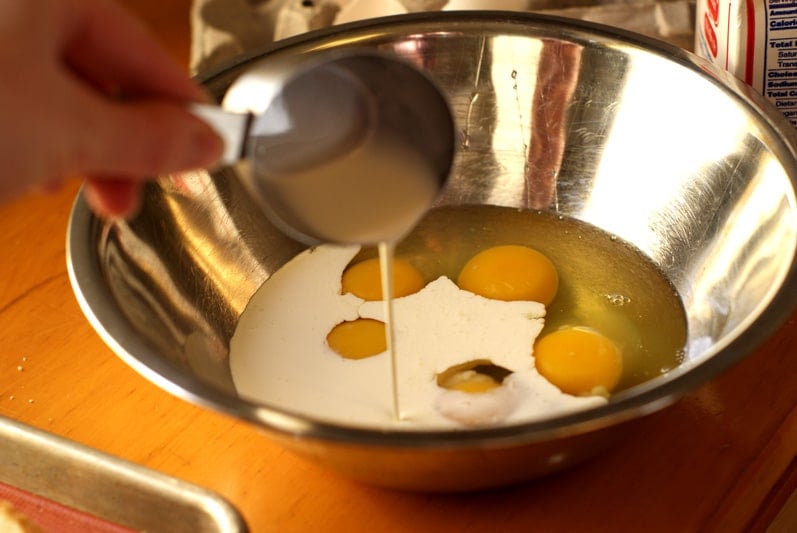 Add in your cheese, onion, salt, pepper, and sausage.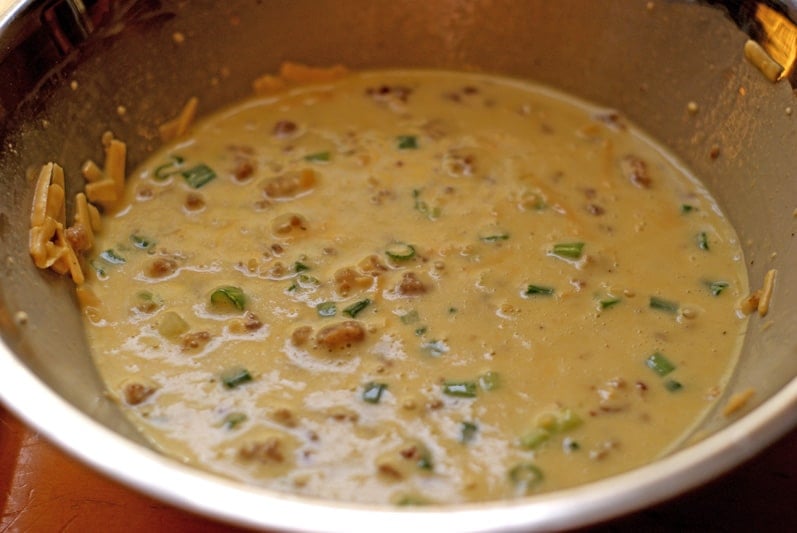 I used my large cookie scoop to measure the egg mix into the rolls.  I can never have enough scoops of different sizes in my kitchen, I use them ALL the time! And having so many different sizes makes me feel important.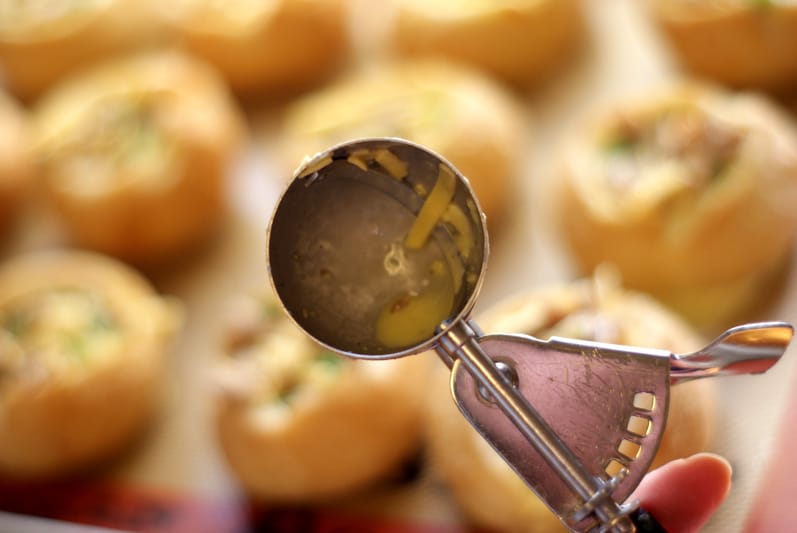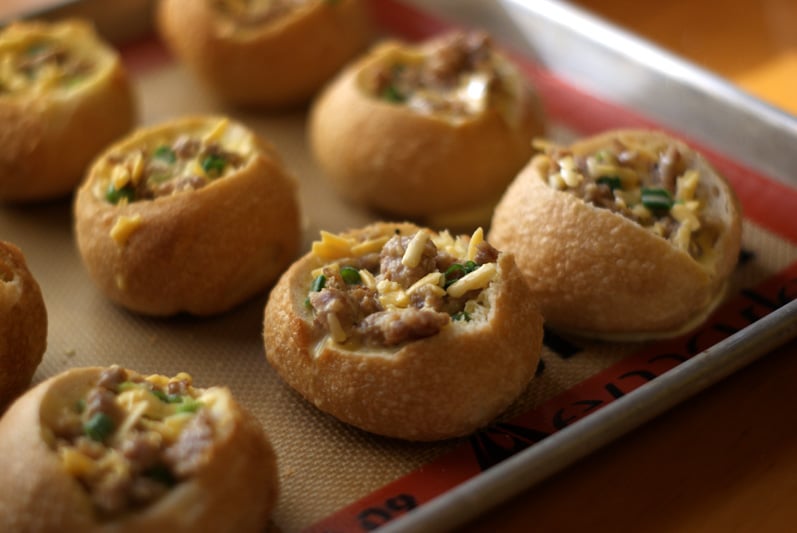 Cover them up and let sit in the fridge for at least an hour so the rolls have time to soak up the egg. You could even let them sit overnight and bake in the morning.  However you do it, you've got yourself some little bites of eggy, sausagey heaven in the end.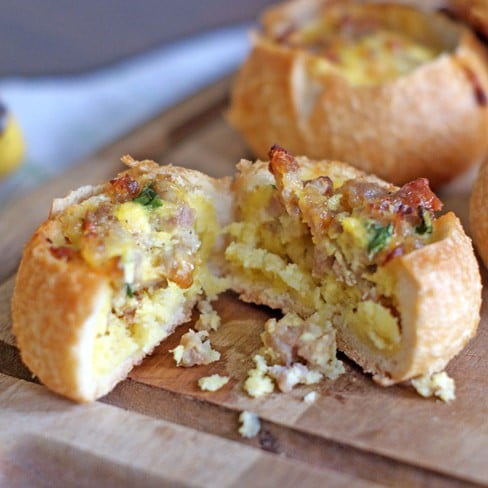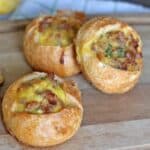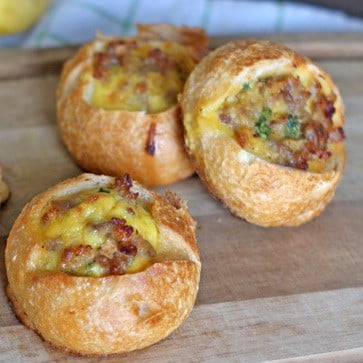 Sausage and Egg Stuffed Sourdough Breakfast Rolls
Ingredients
12

sourdough dinner rolls

6

lg eggs

1/3

C

+ 1 tbsp heavy whipping cream

6

oz.

pork breakfast sausage

2

oz.

or 1/2 C sharp cheddar cheese

grated

2

green onions

chopped

1/4

tsp

kosher salt

a few grinds black pepper
Instructions
Cut a small, deep circle in the tops of the rolls being careful not to pierce the bottom. Remove the cut circle and any more needed bread with your fingers until the roll looks like a mini bread bowl. Brown the sausage until slightly crisp and drain of any fat. Set aside until lightly cooled as to not curdle the egg. Combine the eggs and heavy cream, whisking until well combined and smooth. Add the cheese, onion, salt, pepper, and sausage. With a measuring spoon or cookie scoop, evenly distribute the egg mixture between the cut rolls until it is all used. Cover the rolls with plastic wrap and refrigerate for at least an hour, up to overnight. Remove from fridge and bake in a preheated oven at 350° for 20-25 minutes or until a knife inserted into the middle of the roll comes out clean and the egg is set.