Going on a Carnival Cruise? Today I'm dishing on the top 11 things I ate on my carnival cruise this summer. I really shouldn't be writing this while hungry....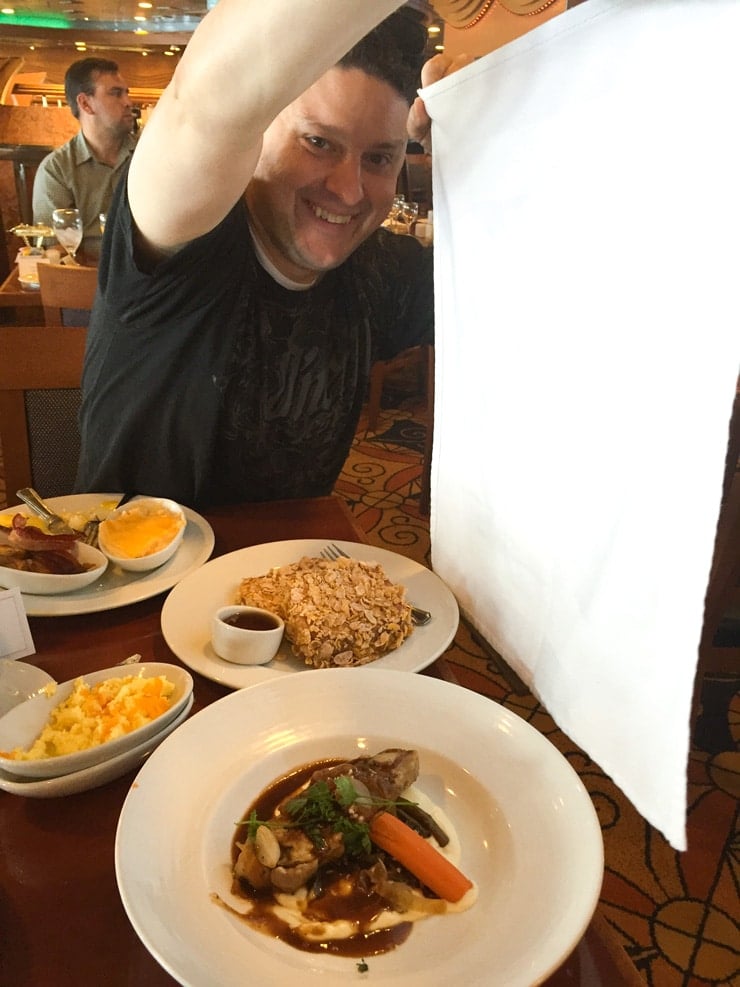 My sweet hubby gladly played the part of my "light bounce" all week on the ship while I took photos of the food we ate. We'll just say that ship lighting isn't exactly ideal --especially at dinner time-- so keep that in mind as you scroll through the pictures.
It's been a few months, but I wanted to jump on and share with you some of the incredible things we ate while on our Carnival Cruise this last summer. We had such a blast on our cruise and we can't wait to sail again. I'm especially feeling like I want to run away and live life as an ocean drifter as I look through these pictures with the rain pounding outside my house.
Take me away!
If you've never been on a cruise you should know that there's A LOT of food. At any given time during the day or night you can just sit down for a meal, whether you're hungry or not. It's crazy, it's fun, and I kind of wanted to be rolled down the ramp alla Violet Beauregarde once we docked.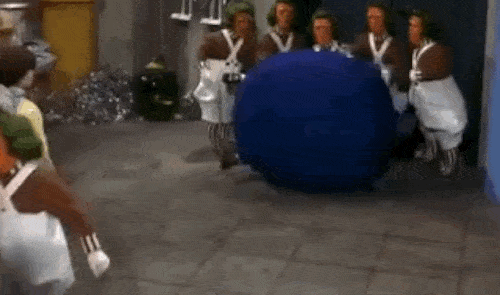 Nevertheless, it was worth it.
So here, in no particular order, are my top picks from our Carnival Cruise.
1. Cereal Crusted French Toast
This is served in the dining room during breakfast and brunch and is so fun. I opted for the Frosted Flake version with Fruit Loops being an alternate option.

2. Chocolate Melting Cake
It's like ooey-gooey molten crack. It's chocolatey and rich and served EVERY. SINGLE. NIGHT. at dinner. GET IT.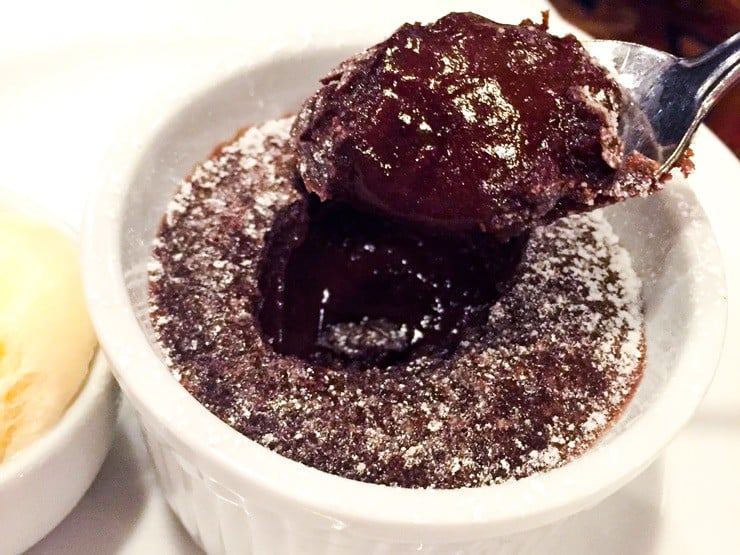 3. Popovers
These scrumptious viddles about banished everything else I wanted to eat for Sunday Brunch from my belly because I couldn't stop eating them. Do you see how flaky, light and buttery these are?!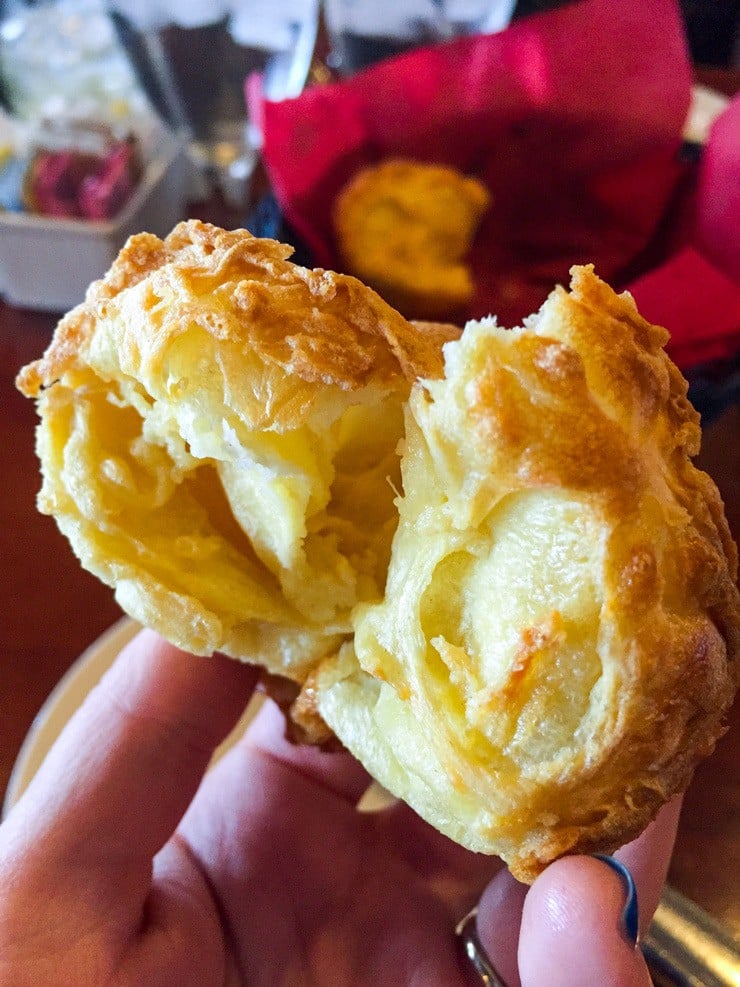 4. Fried Shrimp
Admittedly, I'm not a huge shrimp person. *shocker* But, this shrimp was worth eating. Every crunchy, tender, juicy, flavorful bite.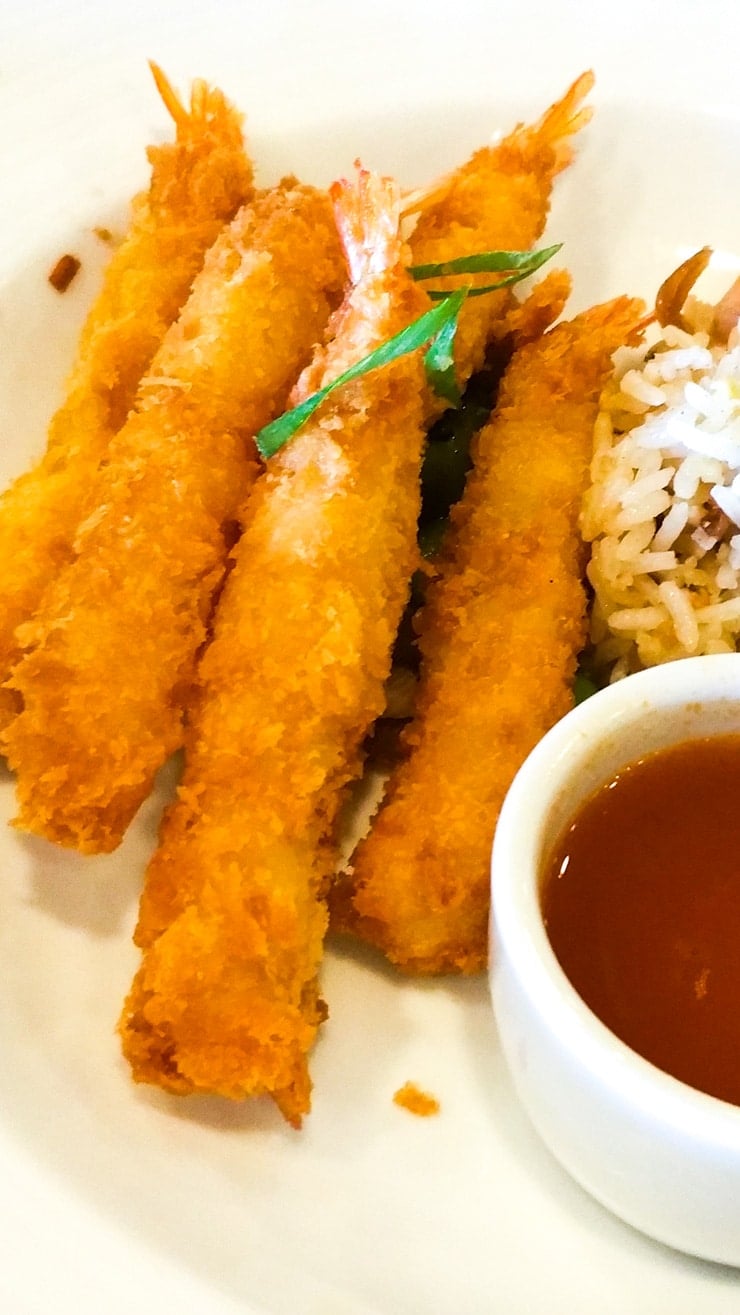 5. Spinach and Sausage Pastries
These were one of my absolute favorite finds on the ship. They were only served twice on the breakfast line in the casual dining hall and were kind of tucked behind some of the more "traditional" breakfast food. But, if you can find them you won't be sorry. They have the best spinach and sausage stuffing and the pastry it's wrapped up in is so flaky and buttery.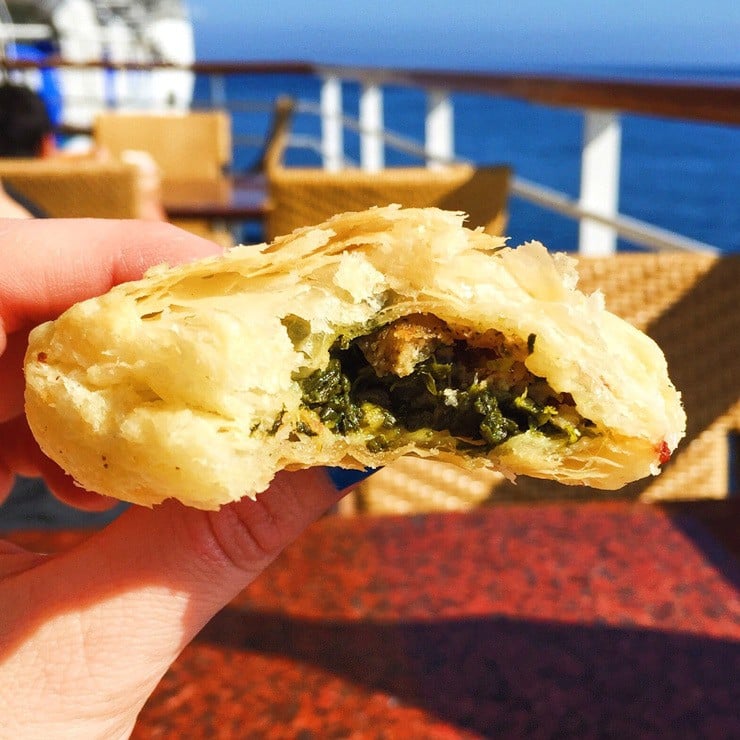 6. Strawberry Bisque
This strawberry bisque is served at dinner as an appetizer but I could have had a bowl or 3 for dessert and been completely happy. It's a creamy and cool "soup" with hints of lime and mint, topped with finely diced strawberries.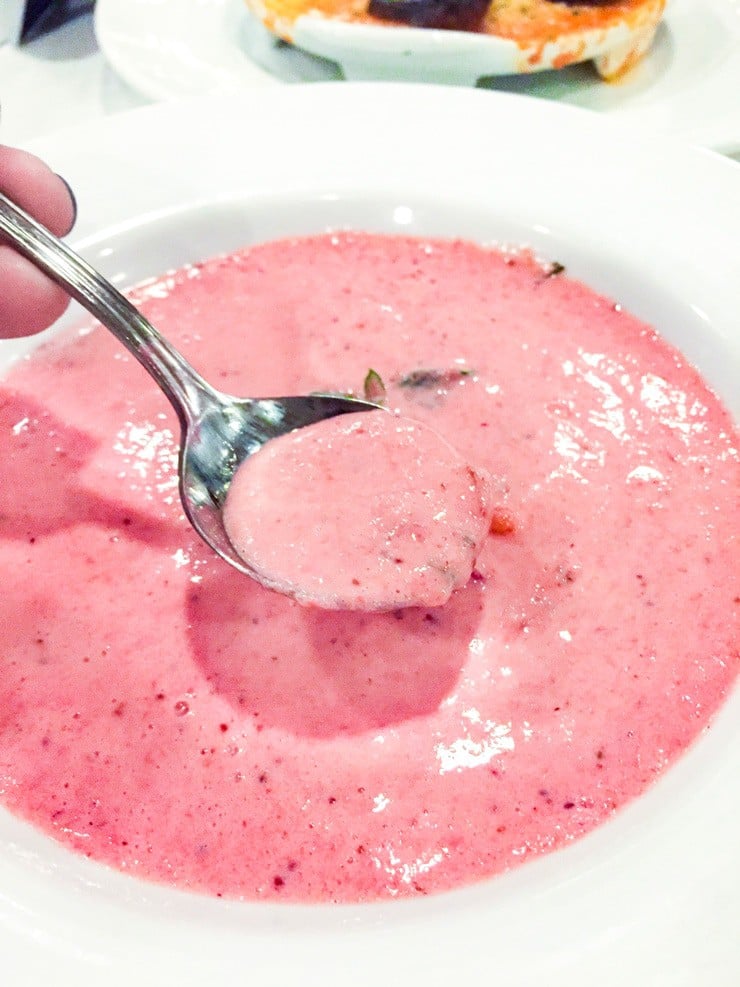 7. Guys Burger Joint
You can basically order anything from the burger bar and be happy. The burger below has a patty of bacon, yes BACON, nestled on top of the beef. I can't complain about a burger that gives me a bite of crispy bacon with EVERY bite. Can you?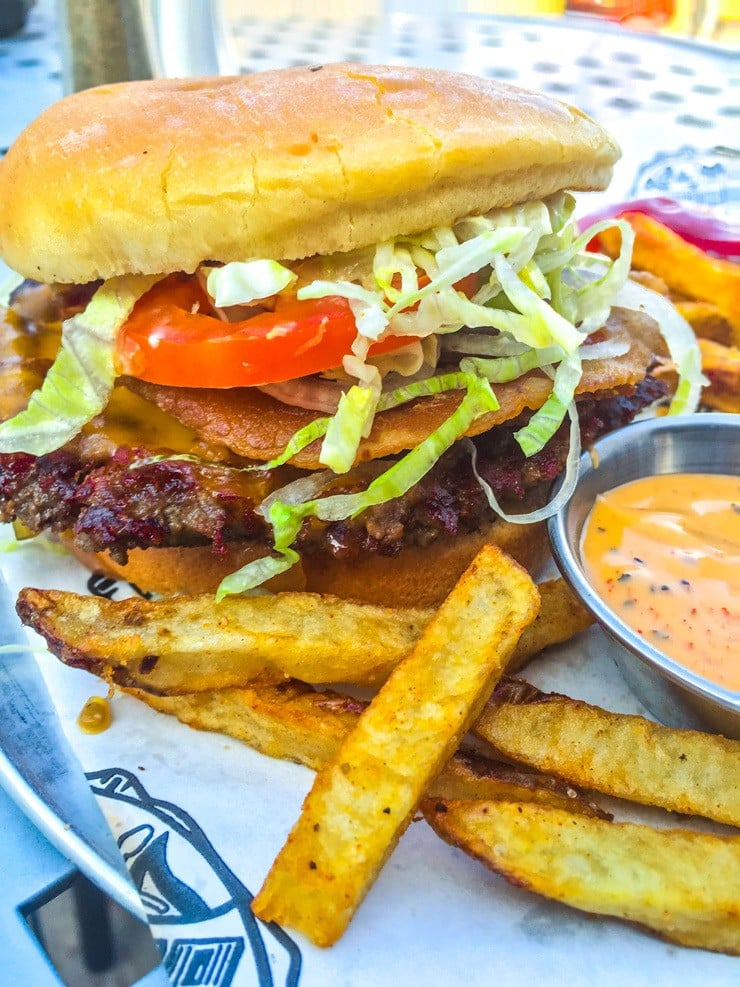 8. Loaded French Fries
This is technically not on the ship's "menu" but you can put it together at Guy's Burger Joint really easily. Once you get your burger, order some fries and ask really nicely if you can have some onion rings. The main dining hall serves regular onion rings, but Guy's has special spicy amazing ones that are supposed to go on the burgers. If the counter workers are feeling generous they might give you couple-- I only got resistance one time. Once you have your fries and onion rings take them over to the burger topping bar and load them up with peppers, caramelized onions, sautéed mushrooms, and sauces. You can even skip over to the taco topping bars and use the shredded cheeses and salsas there. Best. Thing. Ever.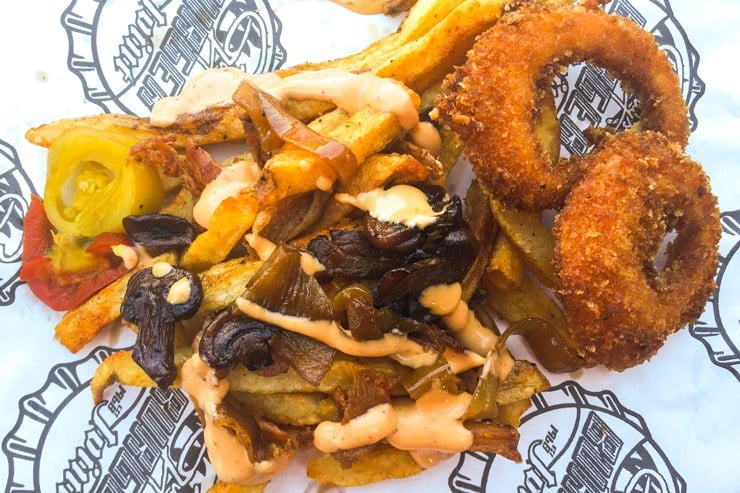 9. Beet Carpaccio Salad
This beet salad blew me away. I'm already a huge fan of beets as it is, but this salad was spectacular. Thinly sliced beets, grapefruit, radish, arugula, blue cheese, capers, horseradish, shaved bread slices and a tangy aioli dressing. Not sure if it's something that will stay on the dinner menu long- term, but worth looking for!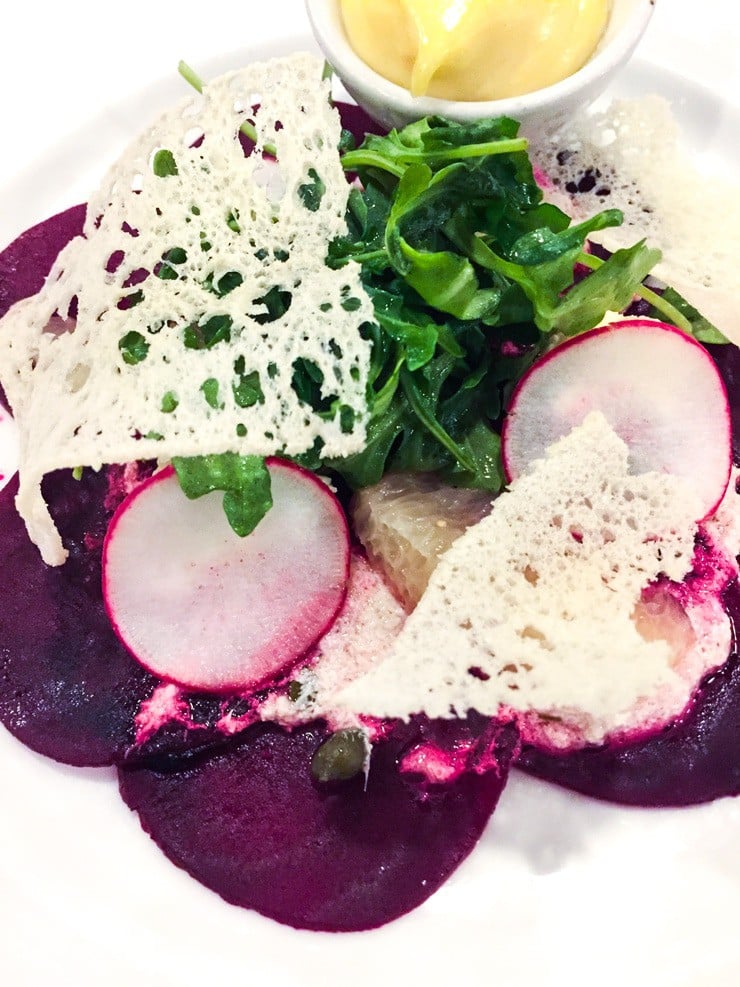 10. Warm Apricot Date Cake with Vanilla Sauce
The picture doesn't do this cake any justice whatsoever. It is a warm, lightly spiced cake with bits of apricot and date and when you pour the warm vanilla sauce over the top, it. is. to. die. for.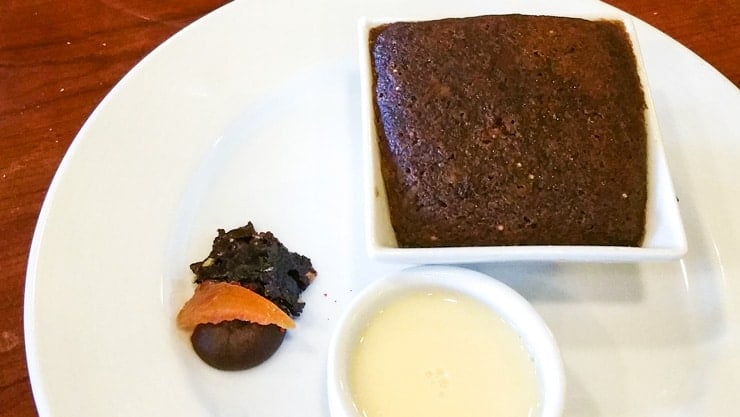 11. Pizza Pirate
I really hate finishing this round up of delicious food with a picture of my foot, but I didn't get any other pictures of the pizza! I'm a pizza girl for life and there was just something about the pizza from Pizza Pirate that I loved. It could have been that it allowed me to wallow in my misery while I nursed my foot. But it's more likely that it's just good pizza.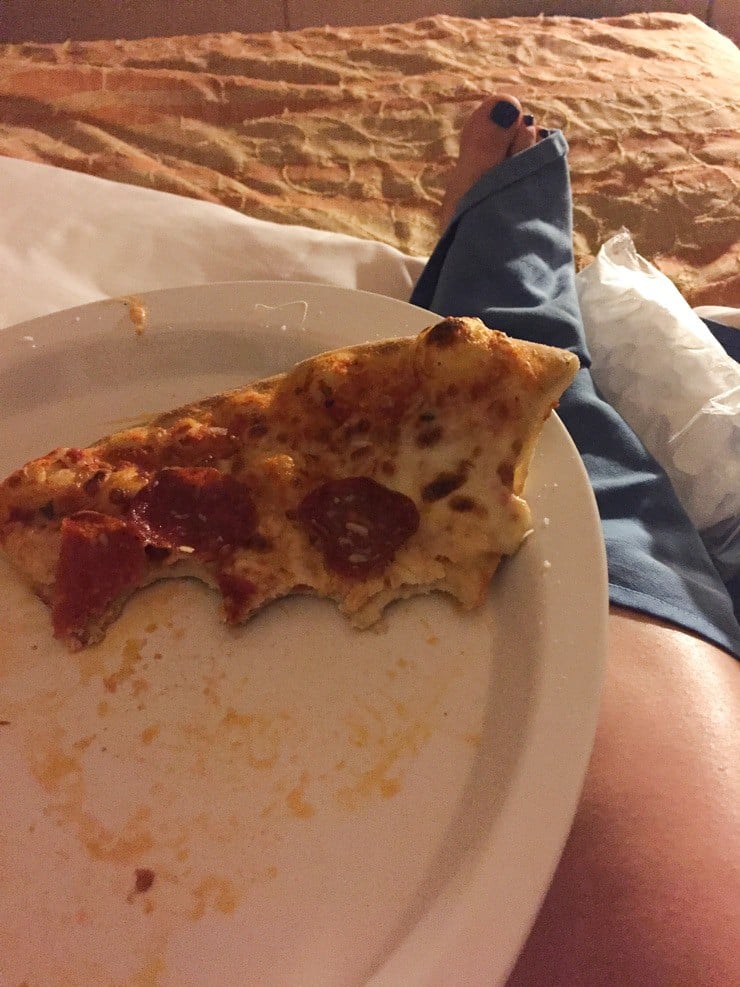 Carnival hosted my husband and I on this cruise in exchange for this honest post. All thoughts and comments are my own!
Read more about our trip here...
Why Getting Hurt On My Carnival Cruise Was The Best Thing Ever