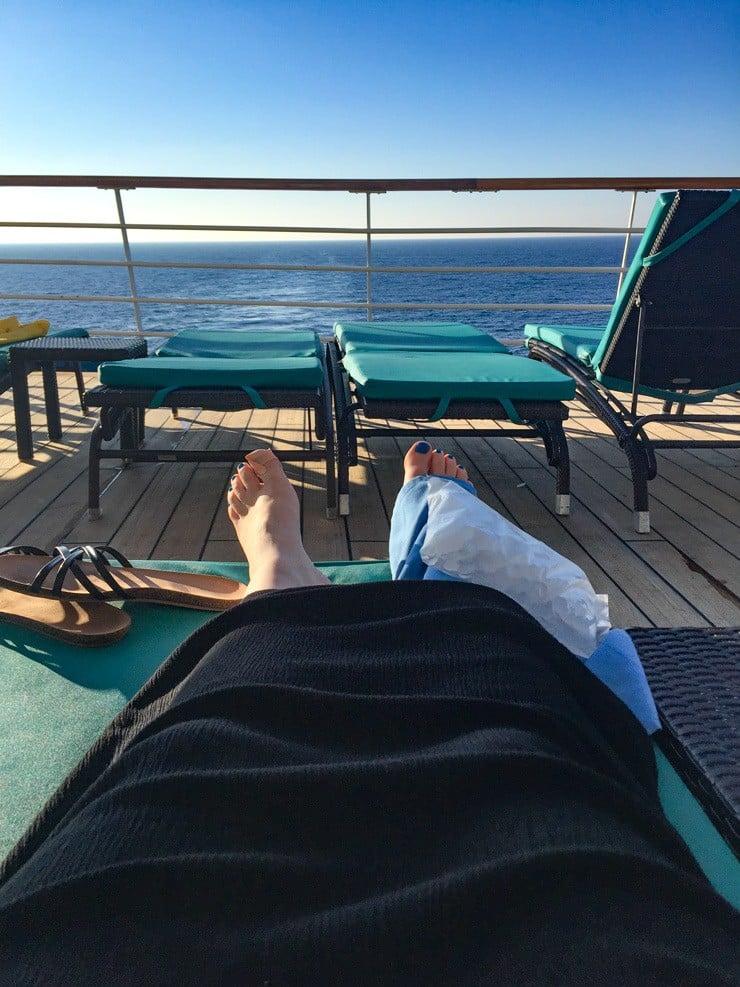 Convo with the hubs:
Hey, my mom said she'd watch the kids for us so we can go on vacation. Where do you want to go?

Um, doesn't matter. No kids is enough of a vacation.

Ooookay. Well, I'm going somewhere. You should come with me.

Let's see where we can fly for the cheapest, book a flight and figure it out.
And that's what we did! Where that single conversation landed us was so perfect and definitely just what we needed. Even if there were times that I didn't agree.
We've been married for 12 years and it's been a VERY long time since we left the kids for more than a date night, so to say we were excited to get away for four nights is a slight understatement. We adore our kids, but if you're a parent I know you get it.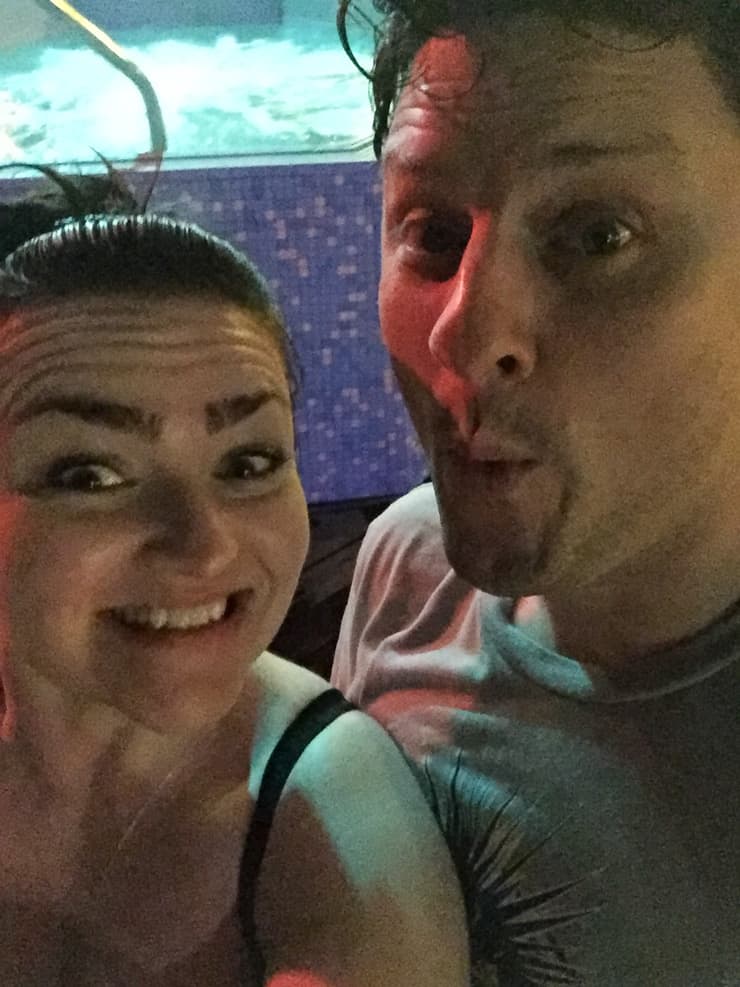 We ended up taking a Carnival Cruise out of Long Beach California aboard the Carnival Inspiration.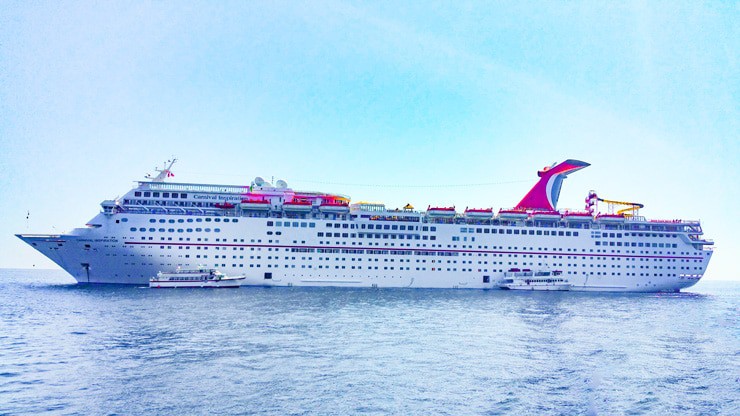 We had never been on a cruise before and didn't know at all what to expect, except that we were free to play and dance and sit in the hot tub and eat pizza whenever we wanted.We knew if that's all the cruise was, we would be happy campers. Yes, we're seriously easy to please.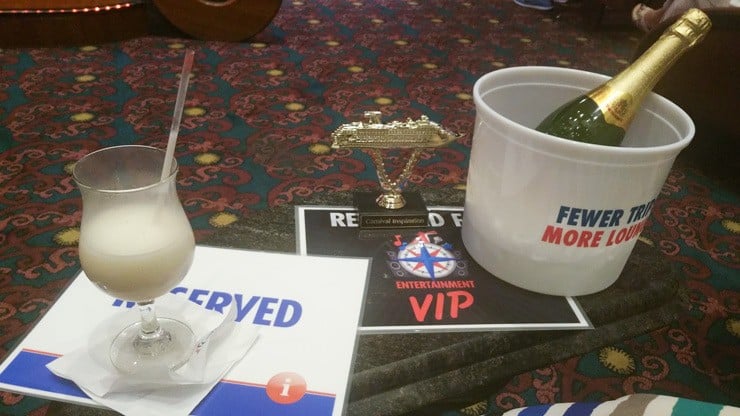 At the first night's show we volunteered to jump on stage and play a game. It turned out that we were "crowned" VIPs and had reserved front row seats to every show and got a back stage tour. Our plastic trophy will forever sit atop our mantle as a reminder. Ha! Nope.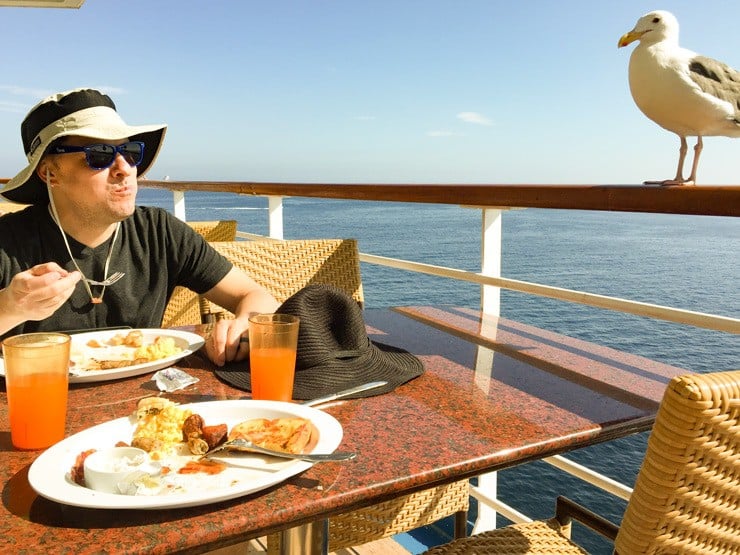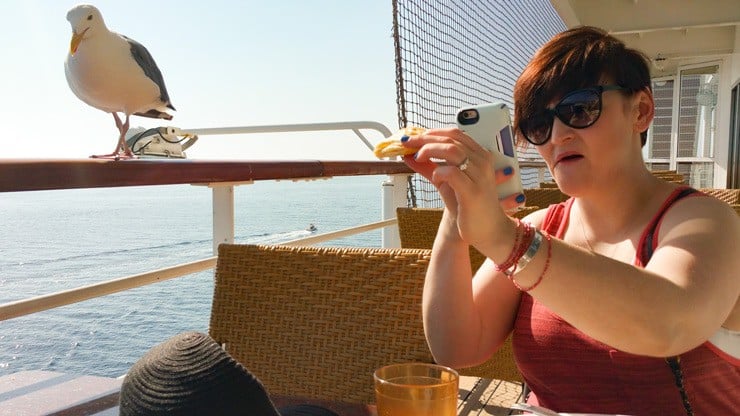 Our first port of call was Catalina Island. We had planned on just wandering around and playing on the beach while there and didn't book anything beforehand. It's such a cute and colorful place.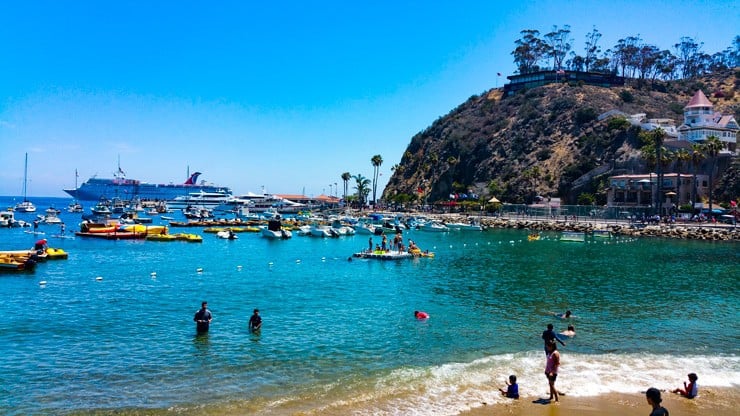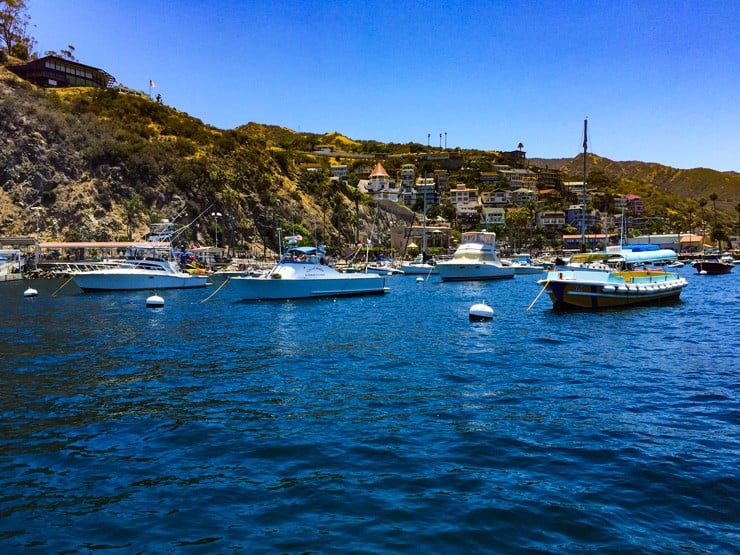 "Pier" Pressure
Once were on the island and saw all the parasailing boats on the water we caved and booked ourselves a spot on a boat. We still had a few hours to kill though, and what do you do when you've basically had non-stop food in front of your face for the last 16 hours while on the boat? Eat more of it!
Duh.
Also, this is not the kind of "Eating It" I referenced in my post title. Keep reading!
I'm going to be doing a full post on all our food favorites from the ship here soon, so stay tuned. 🙂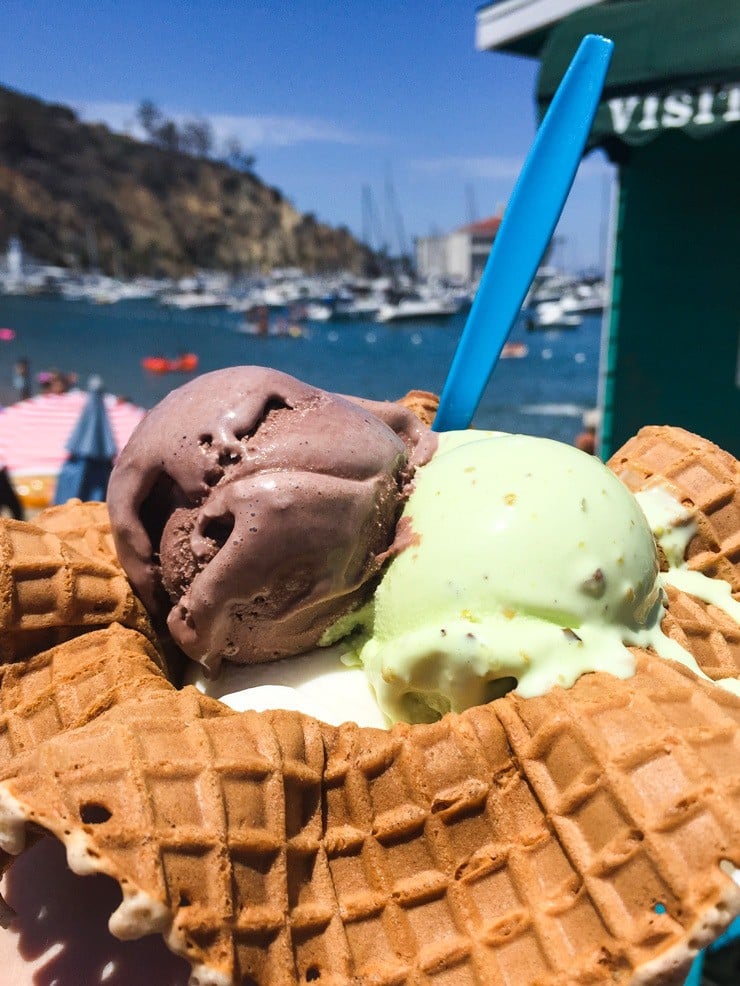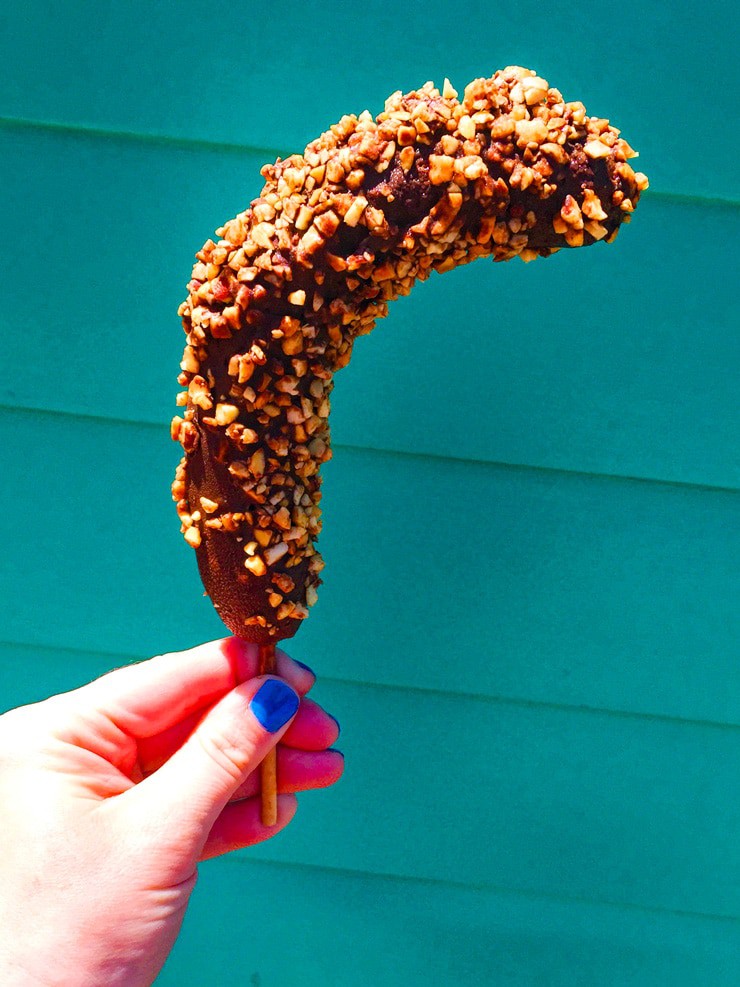 This guy was a definitely highlight from the island. His name is Django and if he needed a new home I would have scooped him up and taken him in a heartbeat even if it meant smuggling him into my stateroom. He belongs to the owner of Island Toy Shop  and is quite the rock star on their Facebook Page. Such a sweetie.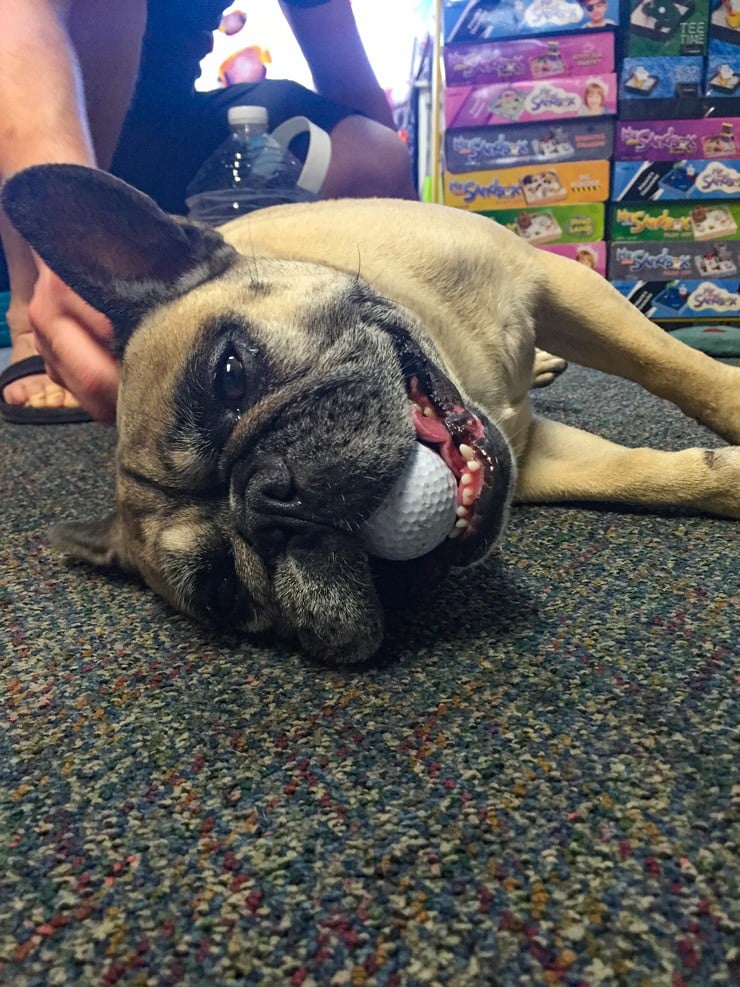 We headed back to the pier, jumped on a boat for parasailing, and It. Was. So. Fun.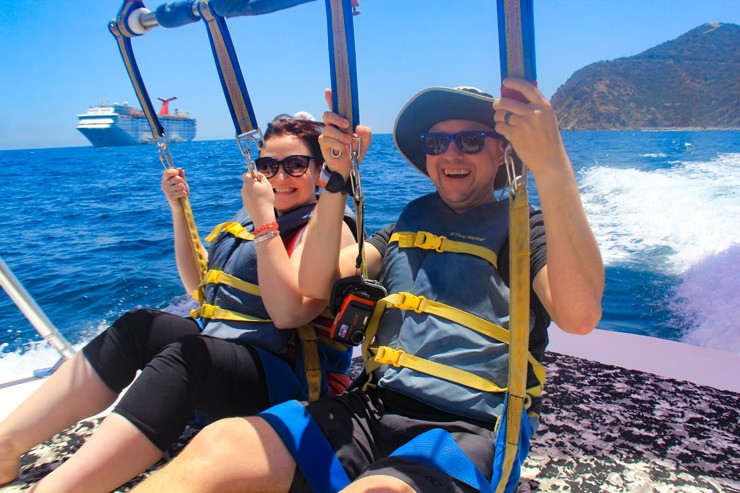 It was totally different than we thought it would be, though. It was smooth and much calmer than we had imagined. Regardless of how scared I look in the next picture.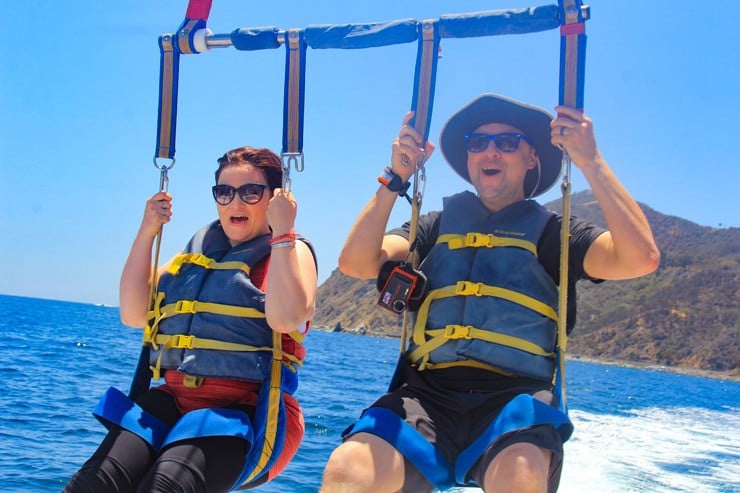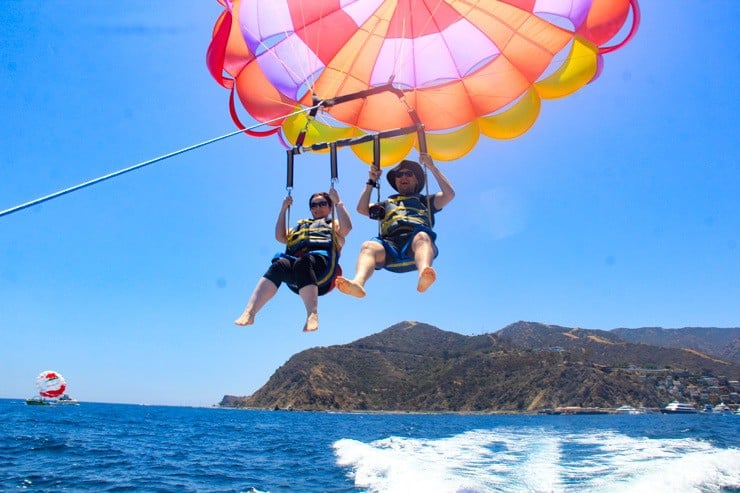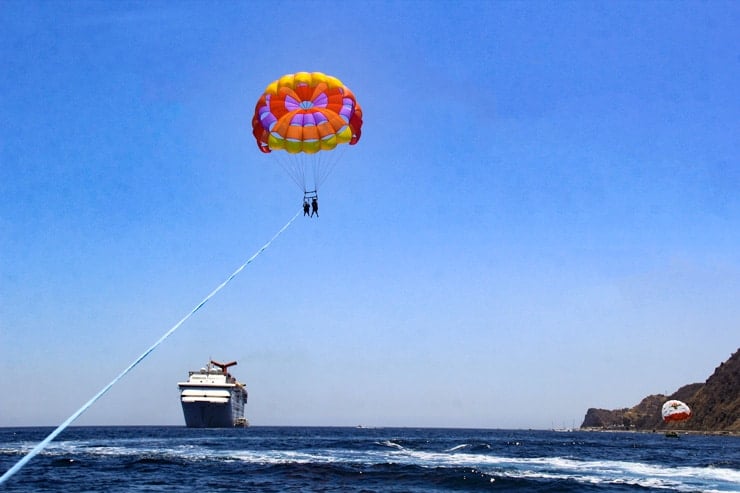 They only get you wet if you want to so we asked for our toes to be dipped. It wasn't an exact science though. 😉 So fun.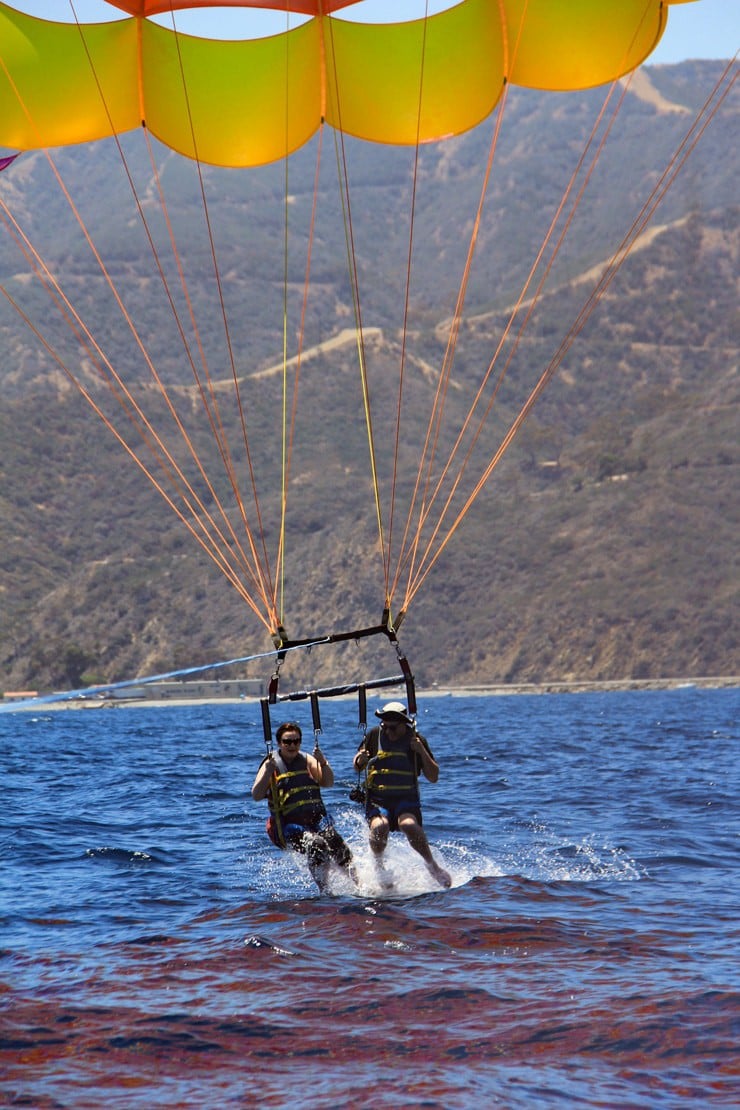 Eating It
After parasailing we had some time to spare before heading back on the boat so we thought we'd go swimming. I headed into the restroom to get changed and Ammon went straight to the beach and jumped in.
Little did he know I would soon be coming down the stairs to the beach, take my last step onto the sand, roll my ankle and royally wipe out for all to witness.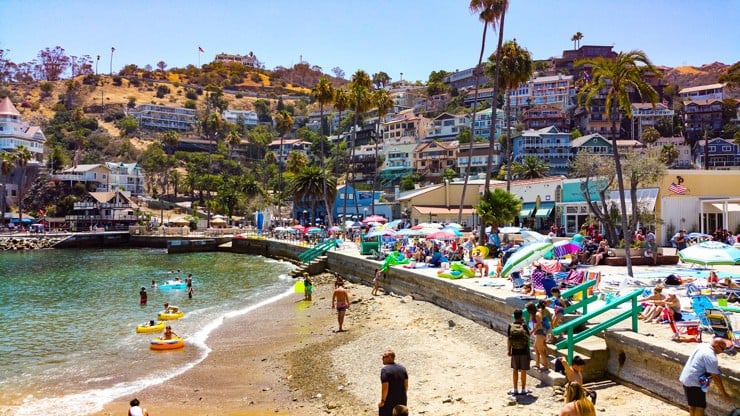 I sat there on the rocky sand waiting for someone around me to at least say something to me, or even offer to help me up, but it was crickets.
It's possible that my super white thunder thighs acted as a sort of kindness repellent, but I don't think so.
I had successfully split my big toe and scraped the entire length of my shin on my left leg. My right ankle immediately swelled up with a giant knot looking sort of thing on the top of my foot and I suddenly got flashbacks of being 9 months pregnant.
Convinced I had broken it, I quickly looked for Ammon in the water and eventually got his attention to come rescue me.
Getting me back to the boat was more of an adventure for Ammon than it was for me, I'm sure. I just kind of sat there in shock knowing my vacation was ruined and I'd be confined to a chair on the boat while he was snorkeling and dancing and eating dinner with Hugh Jackman and Amy Poehler.
I couldn't walk back to the tender boat so he found a wheel chair rental, got me to the boat, ran the rental back, and somehow made it on the boat before it took off for the cruise ship.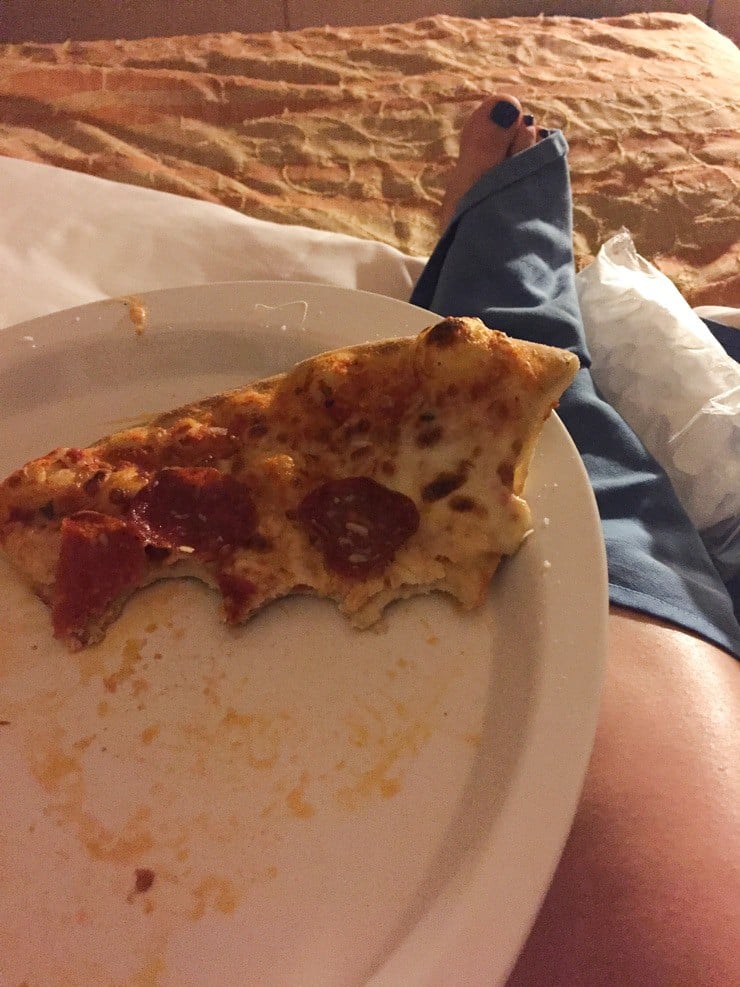 Ammon spent that evening wheeling me around, watching me hobble, being my ice pack re-filler, bandaging up my cuts, listening to me complain, helping me in and out of the hot tub (because I was sure it was therapy for my ankle), and making me feel beautiful during fancy dinner that night even though I felt 3 times my age. Turns out when you're married to someone for 12 years they kind of like you no matter what.
All was not lost for the fun I'd have on the cruise and I'll share day 3 and 4 here soon. But I think we (maybe just I) needed this experience whether I wanted it or not.
Ammon is in grad school right now and is really busy. I'm really busy with the kids and work. We don't often have opportunities to really rely 100% on one another in our day to day lives.
I didn't need this because I needed to lose all faith in humanity as I sat bleeding (barely) on the beach with no concern from others. But, because I had to rely fully on Ammon to help me. To remind me that he's my person. And I'll be forever grateful for that.
Hugh and Amy ended up calling but Ammon declined their invitation to make eyes at me from across the hot tub.  He also didn't say a word when I requested a stop at the pizza place on the way to our stateroom.
True Love.
Carnival graciously hosted us aboard the Inspiration in exchange for my honest experiences here on the blog. All thoughts and opinions here are my own!