Ever wonder what to do in Ensenada Mexico? I've got you covered! We had the best day there!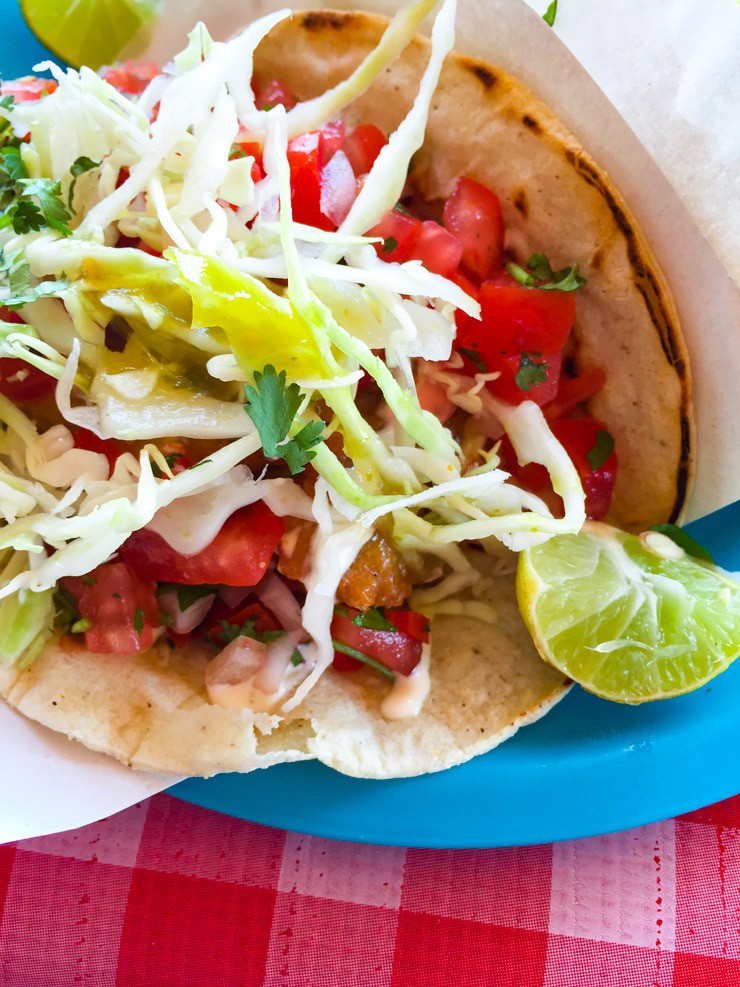 As part of our Carnival Cruise in July, we spent a day in Ensenada Mexico. This was the day after I fell and sprained my ankle on the cruel, cruel beach of Catalina Island. You can read more about what happened here. I was so nervous starting out the day because I really didn't know what was going to happen. We had a snorkeling trip booked but I was still limping quite a bit and wasn't sure I'd be able to even walk down the rocky beach, let alone swim and use flippers.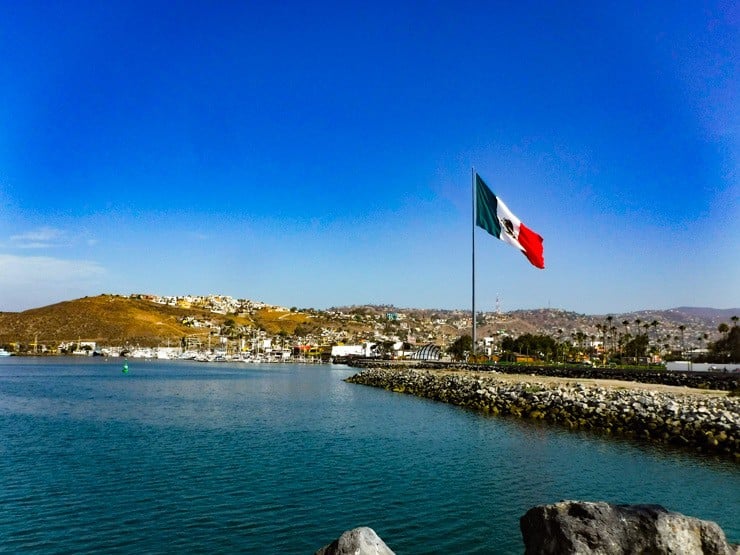 We decided to go anyway and I'm SO glad we did.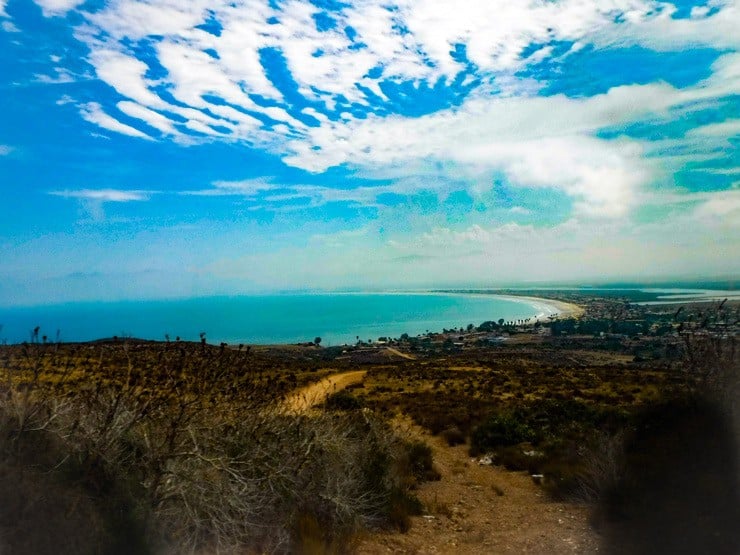 We booked our snorkeling trip with a company called Baja Blue Diver. They aren't listed an on-shore excursion through Carnival but after doing some digging on Trip Advisor and reading the reviews, we went with them.
BEST. DECISION. EVER.
I'm not getting paid to promote them and they didn't give us a complimentary trip for this blog post. We paid for our trip like anybody else and I'd pay it over and over again!
The day we went snorkeling with Diego, the owner of Baja Blue Diver, was our favorite day of our entire trip. We still grin thinking about it. It blew us away that out of the 2000 people on that cruise ship, we were the ONLY ones that got the pleasure of going snorkeling with them!
Diego and his buddy Jorge picked us up close to the Cruise terminal and took us on a drive through Ensenada, into the country, and up many bumpy dirt roads to get to where we were snorkeling: Arbolitos Cove.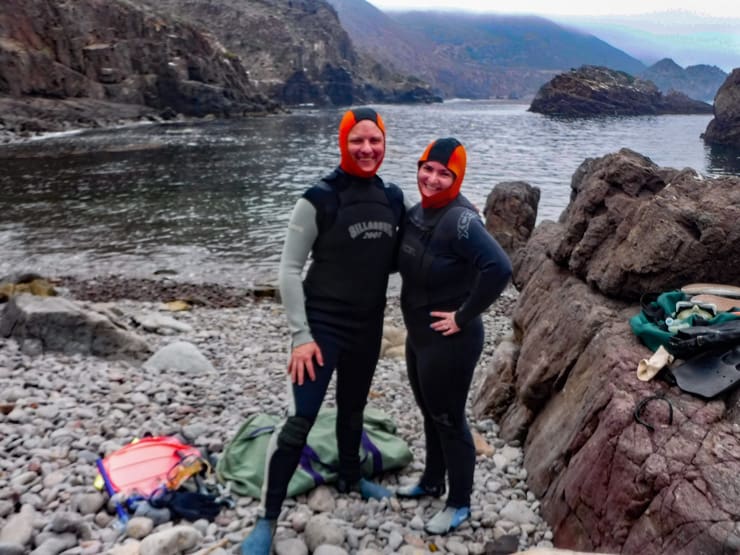 These pictures really don't do the cove justice. The water was so clear and warm and we had it all to ourselves!
It took me a few minutes to get down on the rocky beach with my hurt ankle but as soon as I got into the water it felt fine! I was so relieved that I'd be able to snorkel!
Diego and Jorge were the greatest teachers and really let us take our time and explore. They are both excellent divers (Diego was a rescue diver when The Walking Dead was filmed there) and they know their sea life. I'm a big wuss when it comes to water sports even when I'm not hurt, and I felt calm and safe the entire time. We were out in the water for about 2 ½ hours and it just flew by. So fun!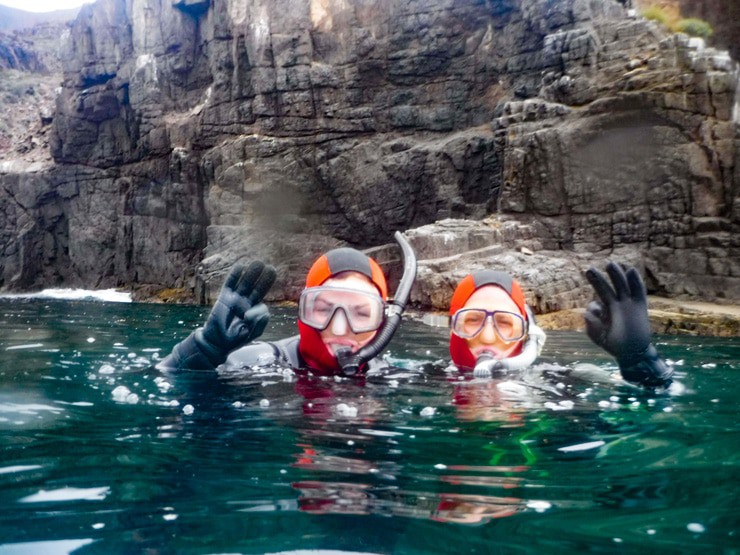 LUNCH TIME!
As part of our trip they took us to have the best fish tacos known to man. No joke.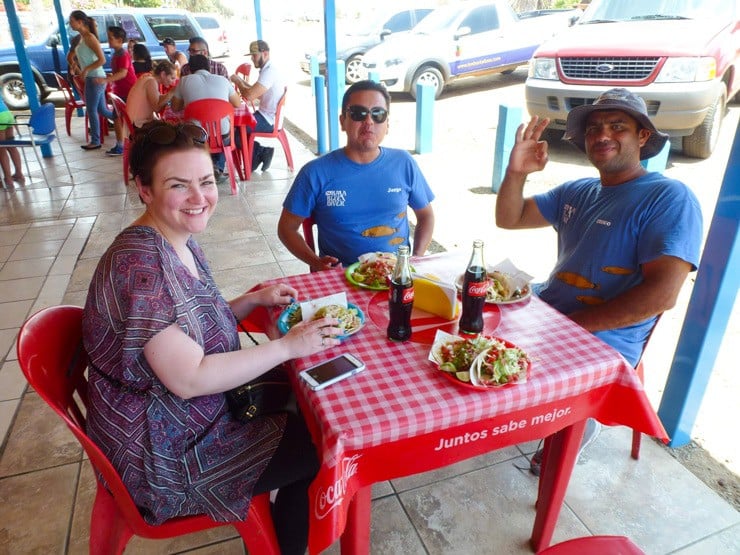 Fish Tacos Lupita sits on the side of the road and is an open air stand. The fish and shrimp is fried right at the counter! The fish is actually Mako shark and is so tender and flavorful!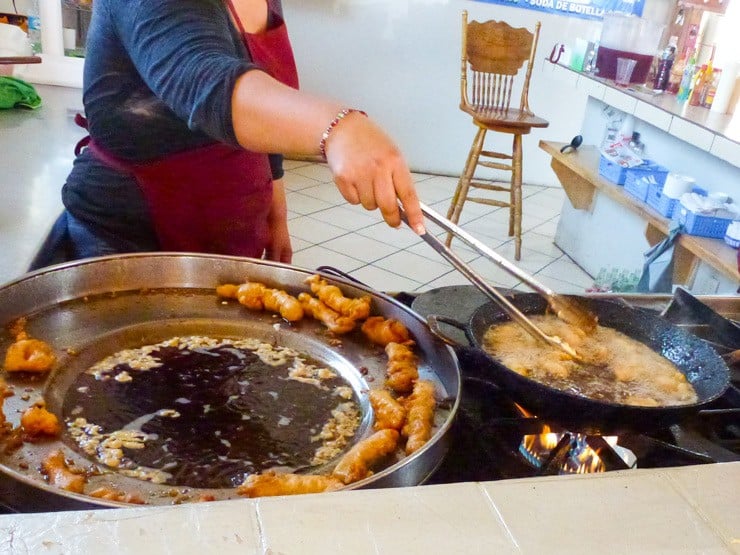 All of the sauces, salsas and veggies are right there too.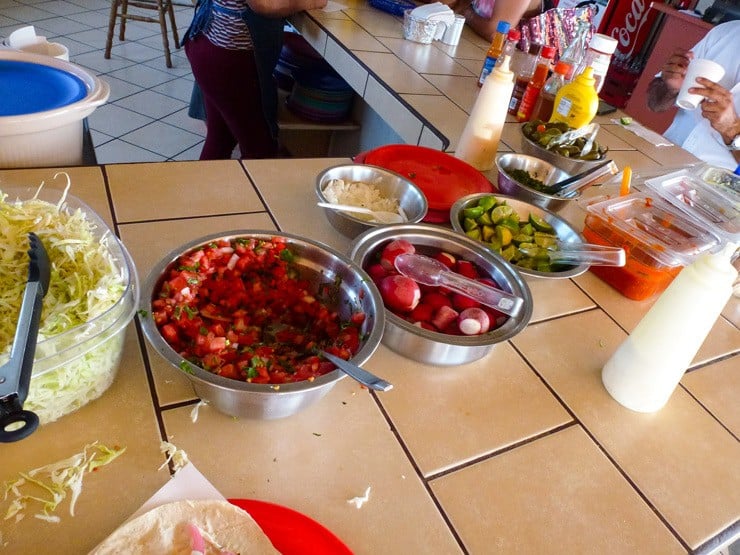 They applauded us for being Americans that knew how to each fish tacos the right way. 🙂 Apparently they've taken many people here that eat the tacos plain. Who does that?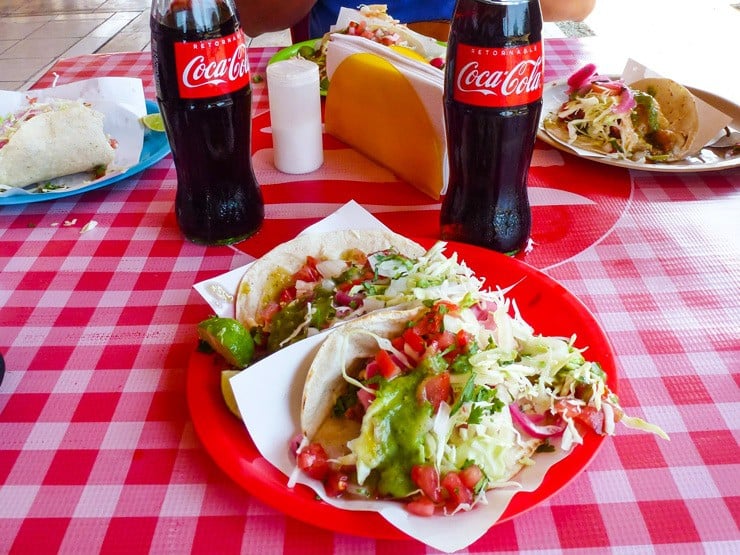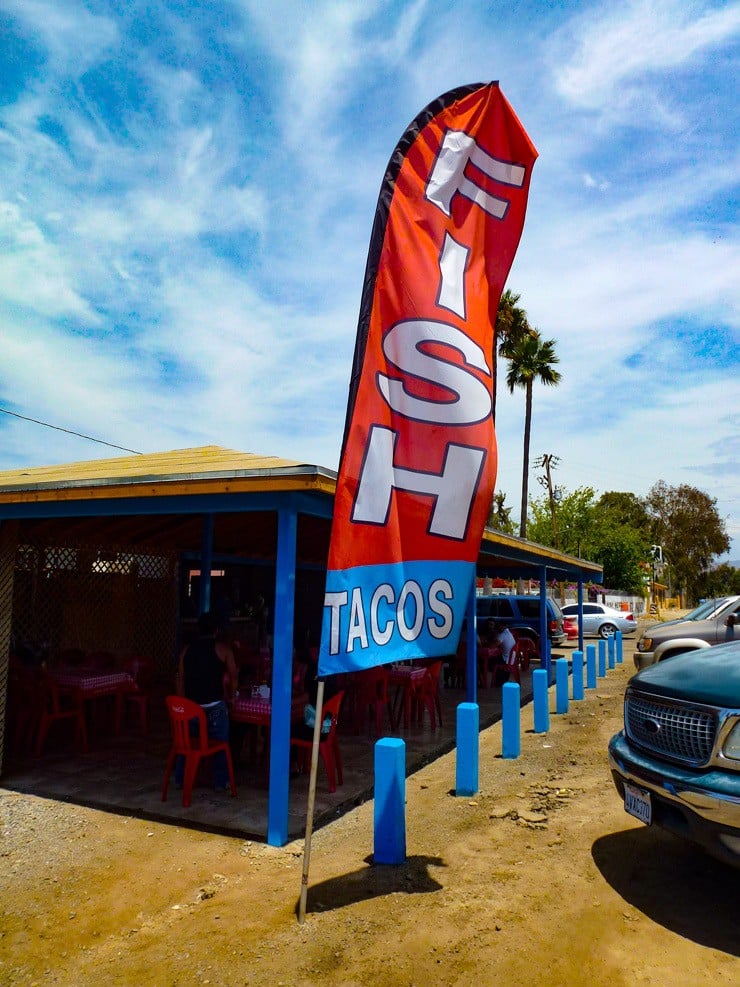 Thanks so much to Diego and Jorge for making our trip memorable. They were kind, hospitable, funny and we had the best time. If you're ever wondering what to do in Ensenada Mexico and want to try out snorkeling or scuba diving, I can't recommend Baja Blue Diver enough!