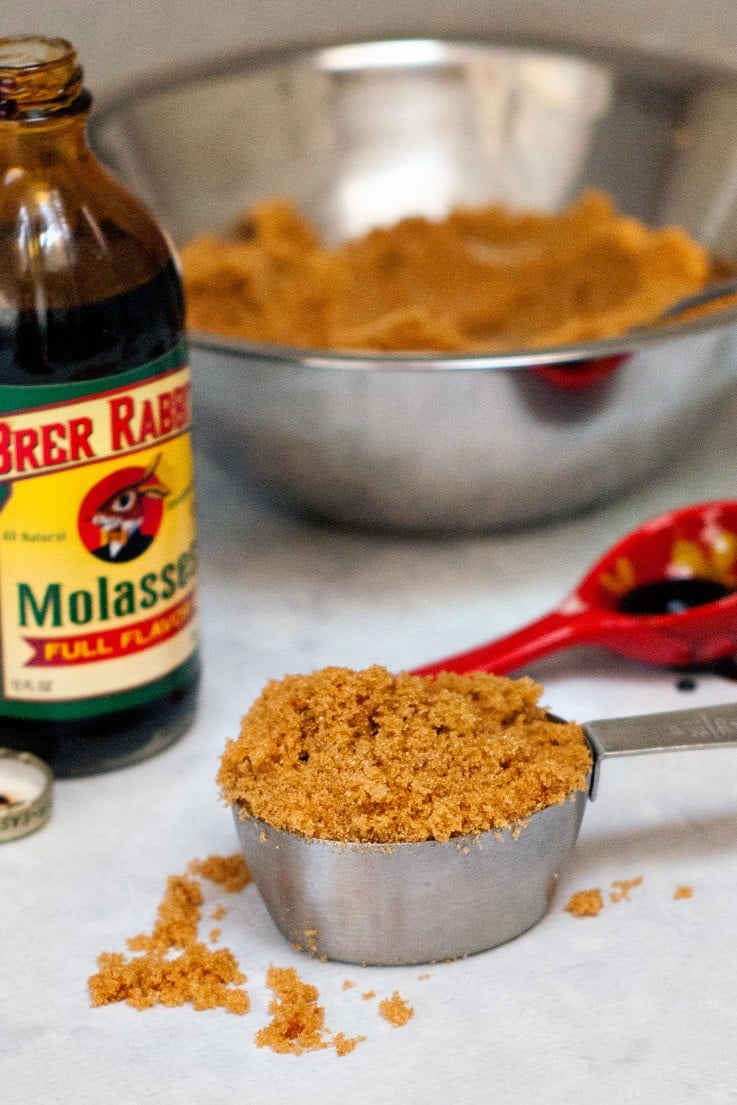 So the other night we needed, NEEDED cookies but upon searching the pantry for the brown sugar that I KNEW was in there, I couldn't find any.  Feeling defeated, I sank my booty into the couch and was ready to drown my sorrows in a protein bar. <— what the heck?!?
When it finally dawned on me that I had heard tell of people making their own brown sugar, I  jumped up and tried it out. I had always imagined that brown sugar was naturally brown so I couldn't duplicate it with regular sugar, but found out that this is both true and false. While it's true that natural brown sugar (raw sugar) is, in fact, brown from having a residual amount molasses in it, commercial brown sugar = white sugar + molasses.
You can adjust the amount of molasses depending on how dark you want your sugar to be. For a basic light brown sugar like you can find in the store use 1 tablespoon per 1 cup of granulated sugar.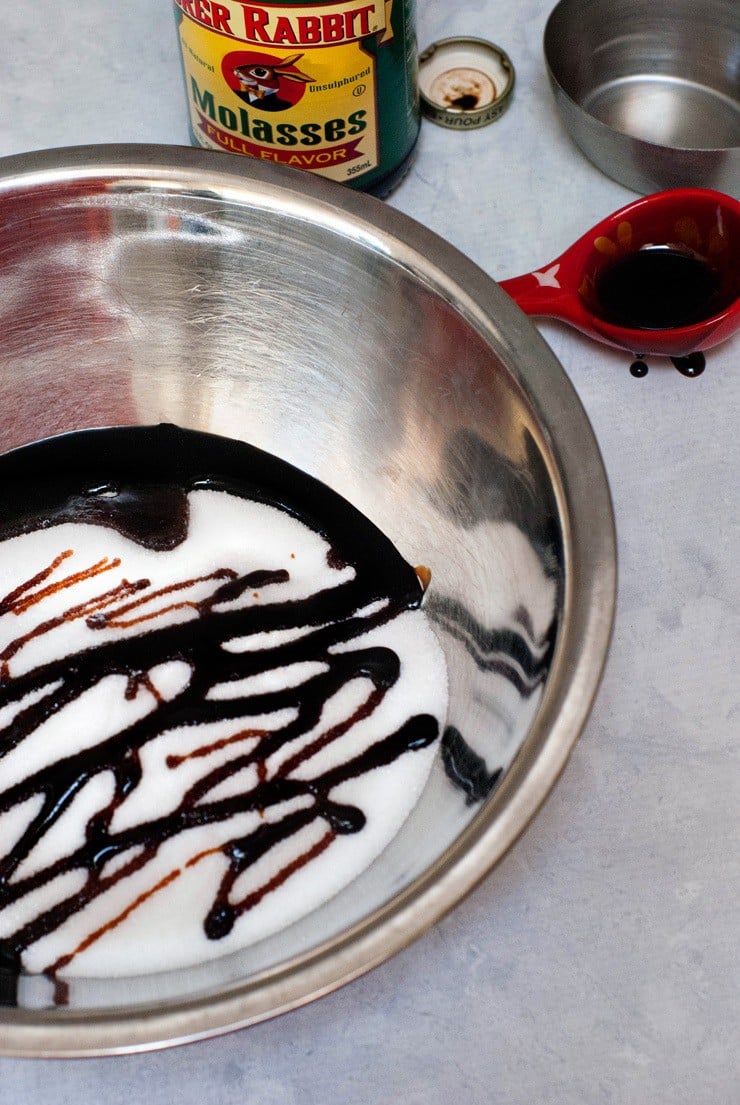 Drizzle the molasses over the sugar and start to incorporate it in with a fork. It may look like it will never fully combine, but it will, promise!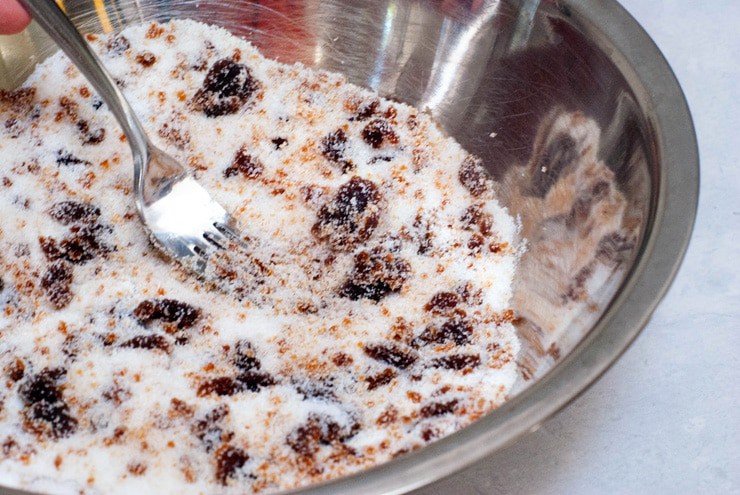 With a little ppersistence, you will soon have the fluffiest, softest, best tasting brown sugar you've ever used. I'm really questioning ever buying a bag of commercial brown sugar again because this sugar is so, so, so good. I've used it to bake cookies, top my oatmeal, and a handful of other things and have had excellent results. I hope you'll try it!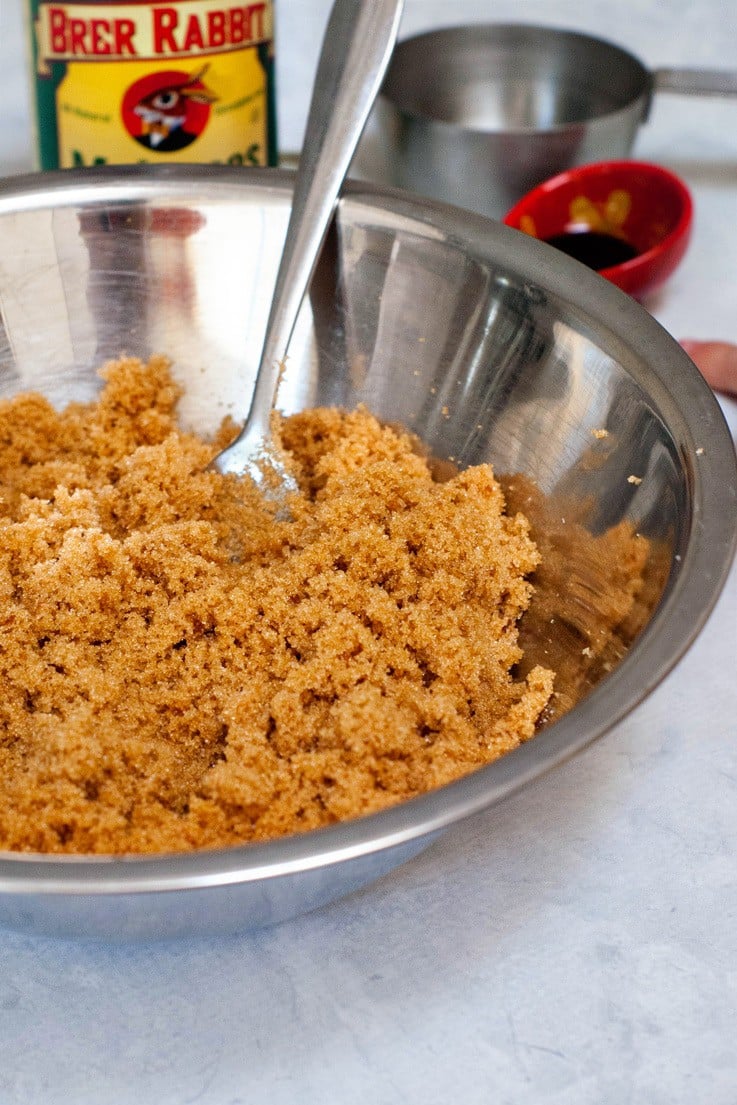 Made this recipe?
I'd love to see how you rocked it! Share your photo on Instagram with the hashtag
#heatherlikesfood  --
It will totally make my day to see it!