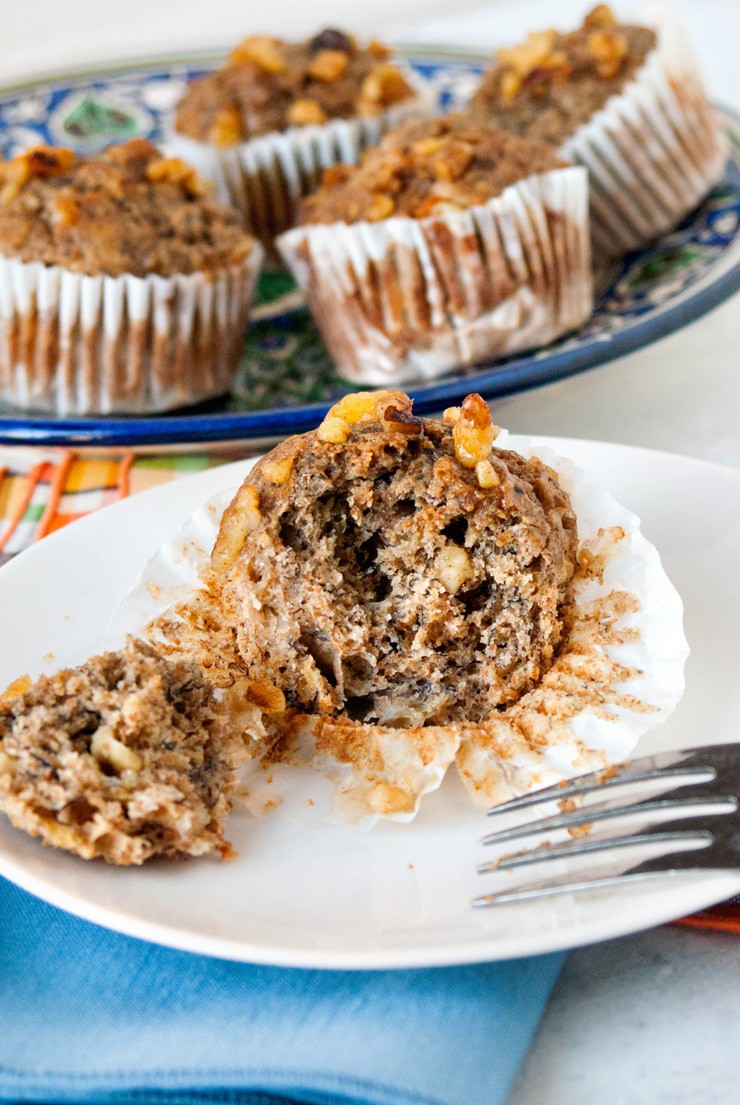 You never thought you'd see the words "sugar" and "free" be used together on my blog did you? Yeah, well neither did I. I've always been of the camp that believes that if I'm going to make brownies, those brownies are not going to have zucchini baked in them nor will they be frosted with avocado.  Real butter. Real sugar. Real good.
This is how it usually goes down in my head…
"Self, sure you can make a batch of white chocolate chip macadamia nut cookies and I'll allow you to eat 2 baked cookies once they come out of the oven. That will be easy and so much better than making something "healthy" that probably won't taste good anyway…moderation…moderation…"
It turns out I have pretty unrealistic ideas on how much willpower I acutally have.
Let's continue…
2 cookies turns into 3
+ a few snitches of cookie dough.
"But those warm cookies will taste so good with some ice cream. Better go to the store!"
"Oooh look, dove bars are on sale! SCORE!
"Whatever that is smells good…we should totally make nachos for dinner. Where's the Velveeta and heart disease?"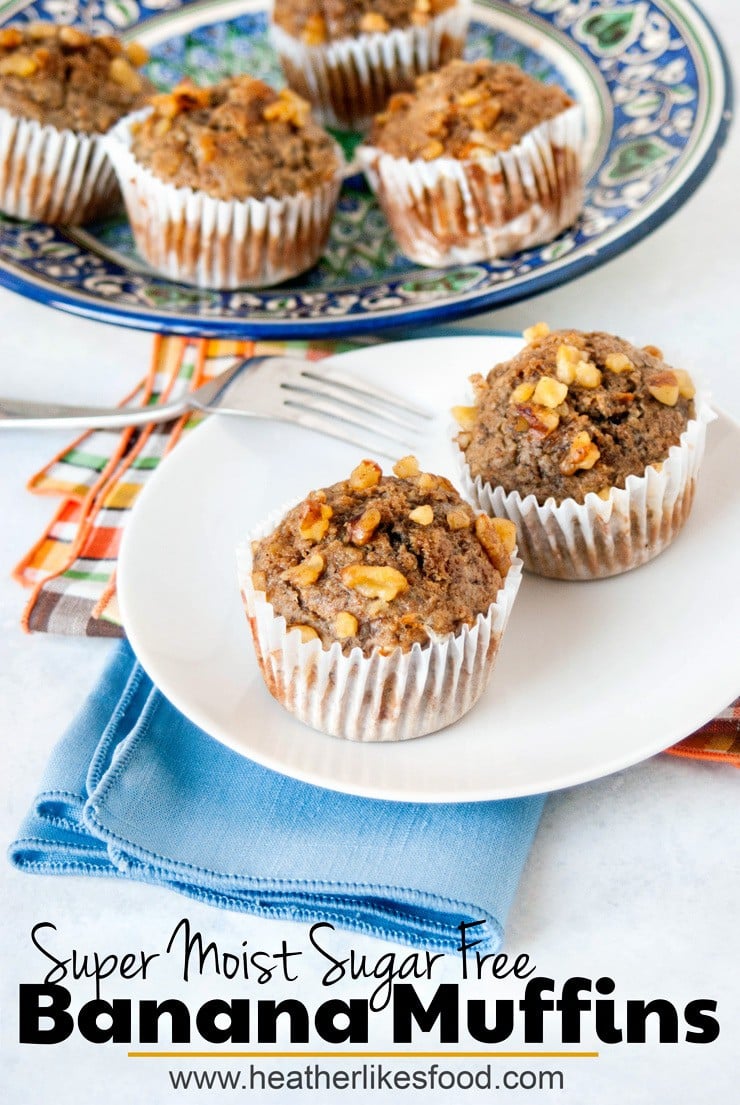 These Sugar Free Banana Muffins are the result of my trying to be good right now and not reenact the above scene. In fact, I'm competing with some friends in an 8 week challenge and these muffins have made an awesome breakfast alongside my green smoothie each morning. They are just slightly sweet (sweetened with the bananas), low fat, and are super moist and filling. My kids have been gobbling them down like hot cakes and I hope you like them too!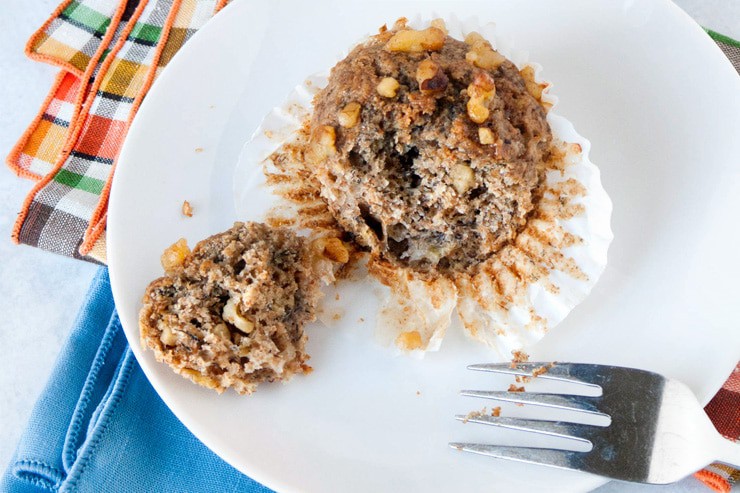 Ingredients
4

ripe bananas, mashed well

1/3

C small curd cottage cheese

1/3

C applesauce

1

large egg

2

tsp vanilla extract

1 1/2

C whole wheat flour

1

tsp baking powder

1

tsp baking soda

1/2

tsp kosher salt

1/2

C chopped walnuts + more for tops of muffins
Instructions
Whisk together mashed bananas, cottage cheese, apple sauce, vanilla extract and egg until well combined.
Sprinkle flour, baking powder, soda and salt over the banana mixture and gently mix just until no dry spots remain. It's okay if it's slightly lumpy-- resist the urge to overmix! Doing this will just make your muffins dry and dense. Gently fold in the walnuts.
Spoon batter into muffin cups and bake at 350 for about 20 minutes. Check for done-ness by inserting a toothpick into the middle of a muffin and if it comes out clean with only a moist crumb or two they are done.

Made this recipe?
I'd love to see how you rocked it! Share your photo on Instagram with the hashtag
#heatherlikesfood  --
It will totally make my day to see it!