This perfect chocolate frosting is absolute perfection in my book– it's sweet, slightly salty, chocolate-y, fluffy, rich, but not too rich and super creamy.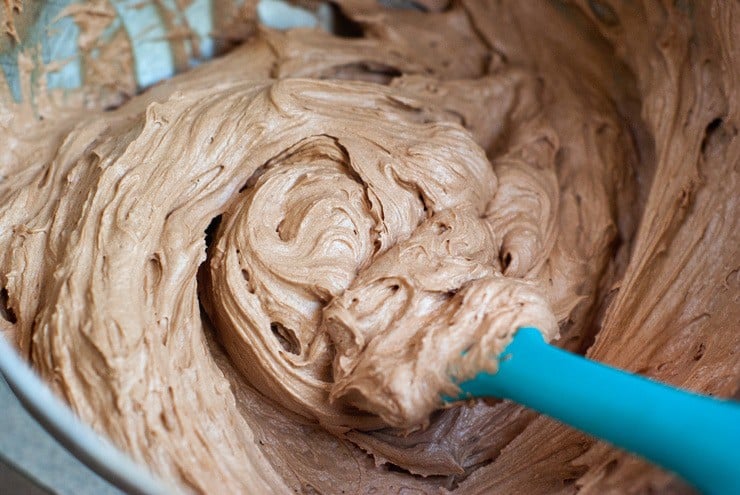 MY LATEST VIDEOS
Hello there, Monday-ers. I hope the start of  your week has began just smashingly. <— is that a word?
Yesterday was a big day for the Cheney household; not only did we get to church ON TIME, we were able to see the bottom of our kitchen sink for the first time  in over a month! This is big news, guys. You know how when that one side of your sink just perpetually has a pile of dishes in it no matter how many times you run the dishwasher throughout the week? Yeah, that's been us for waaaaaaay to long. It turns out that our sink is not,  in fact, and endless abyss of dishes and woe. Who woulda' thunk?
Absolutely Perfect Chocolate Frosting
Today's perfect chocolate frosting recipe is one of my favorite things in the entire world. I'm not usually a big frosting person, but this frosting is something magical. It looks like your basic chocolate frosting, right? WRONG. It's sweet, slightly salty, chocolate-y, fluffy, rich, but not too rich and creamy. Basically, the only thing that would make it a better frosting is nothing. I know this is a tall order to live up to, but It's the absolutely perfect chocolate frosting in my book.
The best way to make this super fluffy is to use an electric mixer to put it together. If you don't own one, it can be done by hand with good results, you'll just have to put a little muscle into it.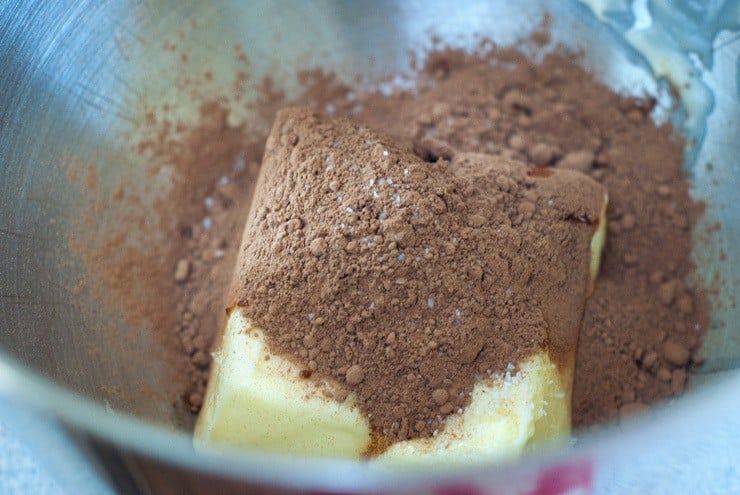 Butter, cocoa powder, and salt start it off and then powdered sugar gets added. Whip it up until it's good and mixed.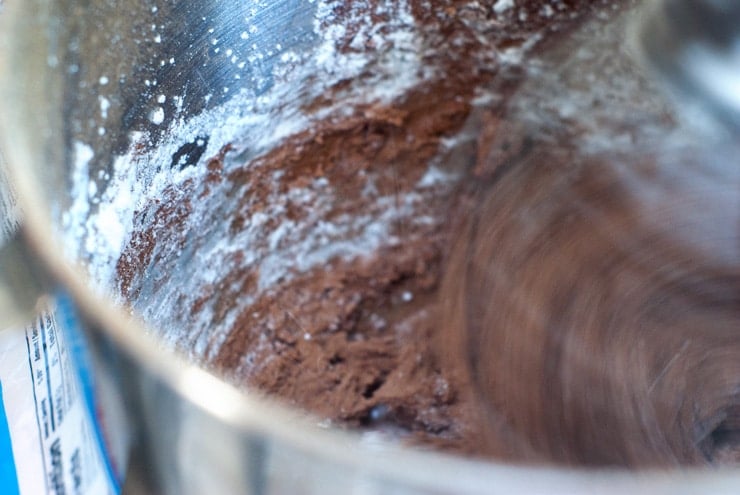 The magic comes now. With the mixer going, slowly stream in some heavy cream and vanilla extract and whip, whip, whip until it's super fluffy and creamy.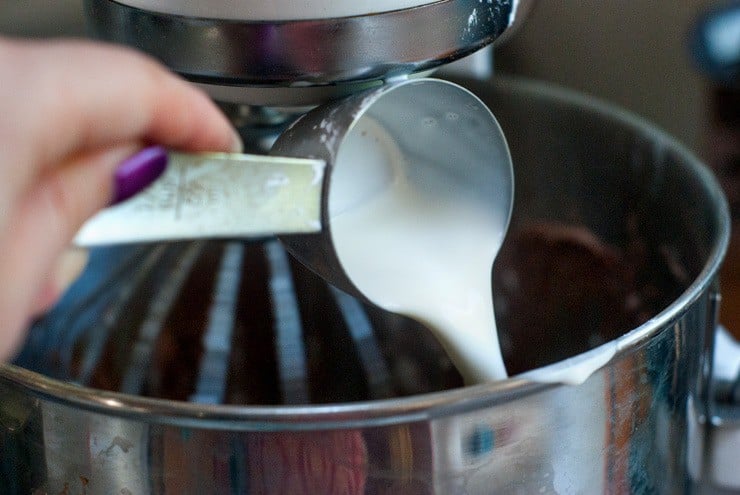 And that's it! If I had to eat cake everyday for the rest of my life, it would have this frosting on it. I hope you enjoy it too!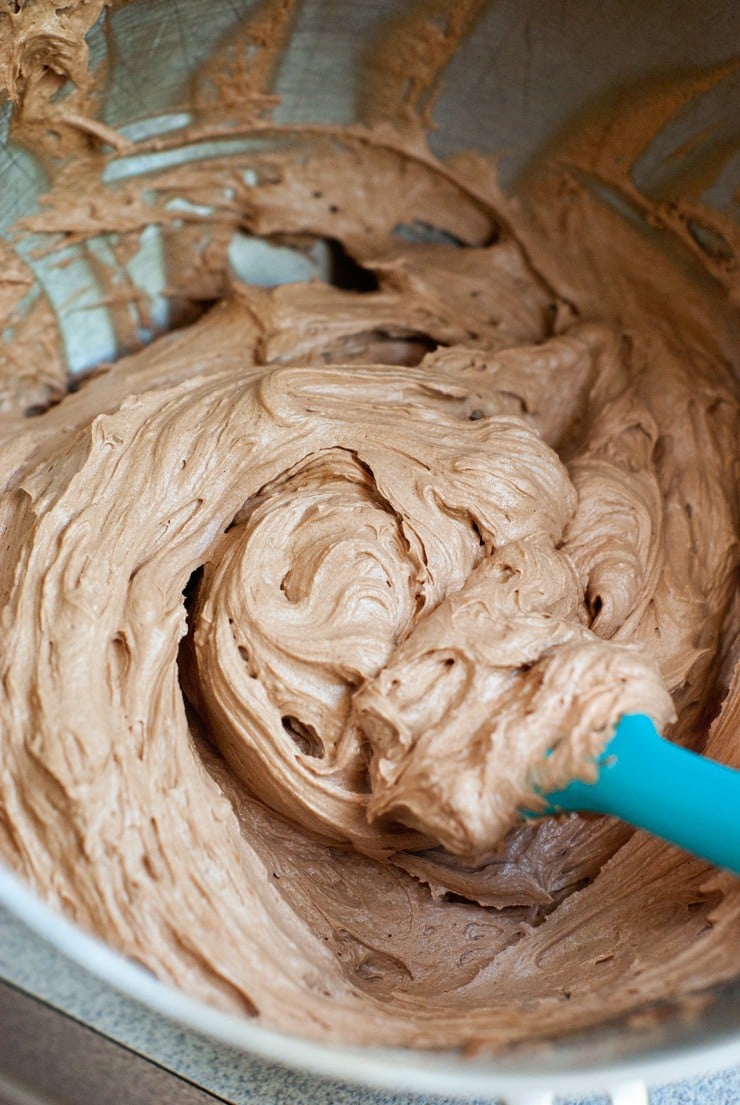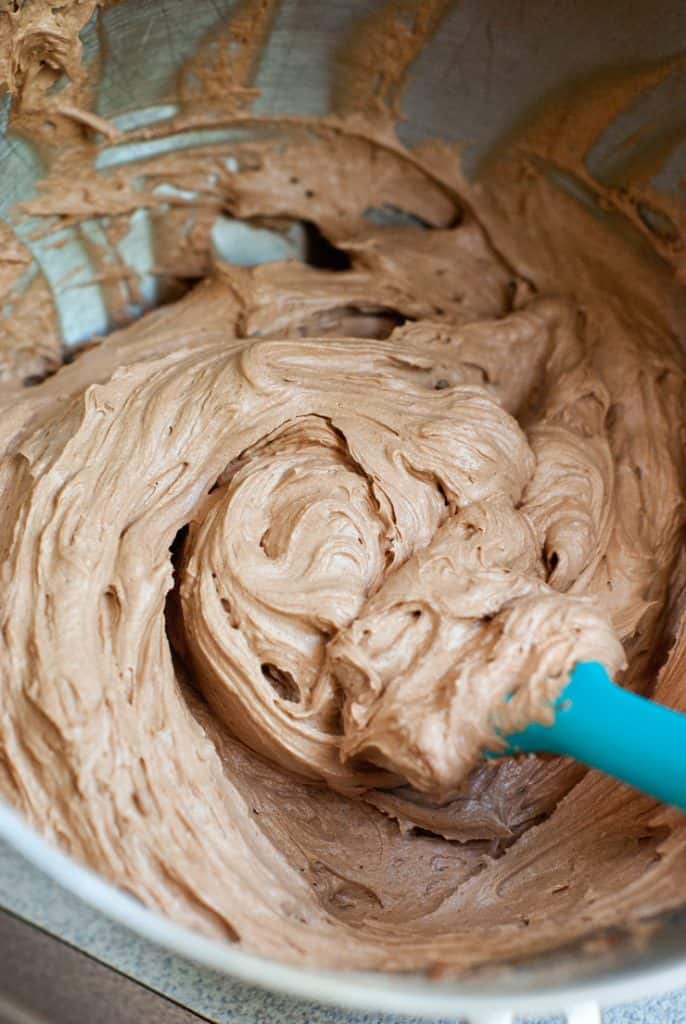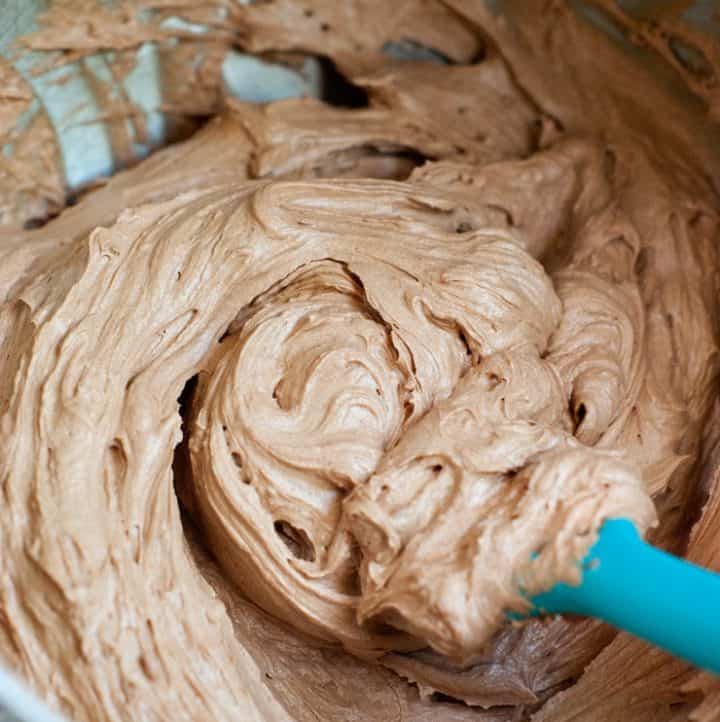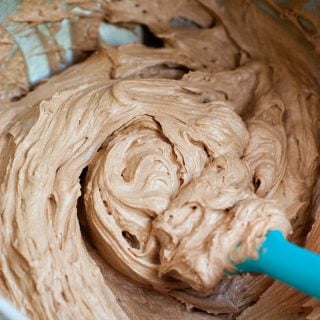 Ingredients
1

Cup

salted butter

2 sticks

1/2

Cup

cocoa powder

1/4

tsp

kosher salt

3 1/4

Cup

powdered sugar

1/4

Cup

heavy whipping cream

2

tsp

vanilla
Instructions
Using an electric mixer, whip together butter, cocoa powder,and salt until fluffy. Add in powdered sugar and whip again until fluffy.

With the mixer running on low, slowly stream in the cream and vanilla. Turn the mixer up to high and whip until super light and fluffy once again.
Are We Friends On Pinterest?
Follow Me For More Great Recipes @hlikesfood
Interested in more delicious sweets?