How to Make Homemade Vanilla Extract – So really, if I had all my little duckies in a row this post would have been up  like 2 weeks ago. That would have given you plenty of time to run out and get the needed ingredients for this homemade vanilla extract to have it done to give as Christmas gifts in 2 month's time. But my duckies had other plans for me these past few weeks (read: the flu and bronchitis that was clearly blessed by demons).
But that's okay, I decided to bite the bullet and just post it anyway. Maybe you don't want to give it away, maybe you want a big jar of amazing vanilla all to yourself- I do. Just imagine all the batches of chocolate chip cookies you could make with 2 quarts of vanilla. Muahahaha!
MY LATEST VIDEOS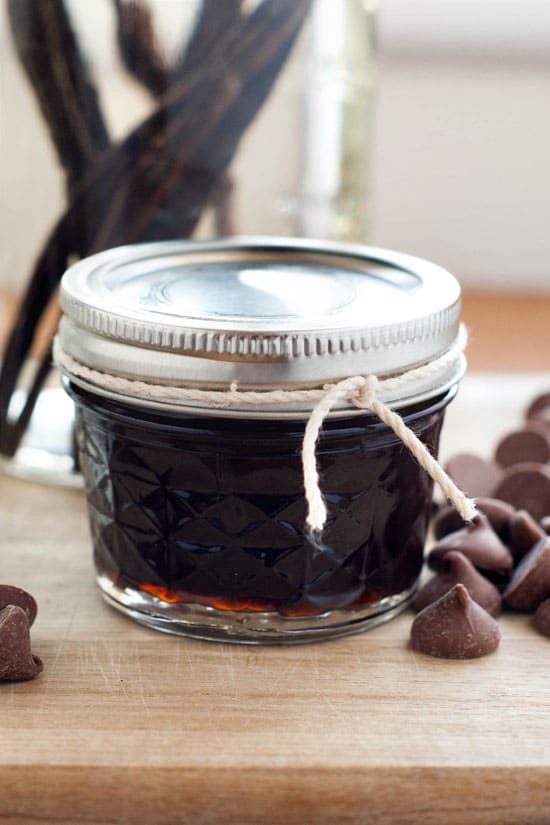 Truthfully though, if you did want to make this for gifts and you happen to have an exceptional amount of motivation to get crackin' on this within the next few days, I think it's safe to say your vanilla will be ready to jar up and give away come December 25th.  Technically you need to let it brew for 2 months but I think we'll be close enough.
Learn How to Make Homemade Vanilla Extract
Vanilla extract is super simple with only 2 ingredients: Vodka and Vanilla Beans. I chose to use a cheap vodka (okay, the cheapest) because 1.) I don't know much about hard liquor in the first place and 2.) we're covering up the fact that it wasn't distilled 47 times with vanilla anyway.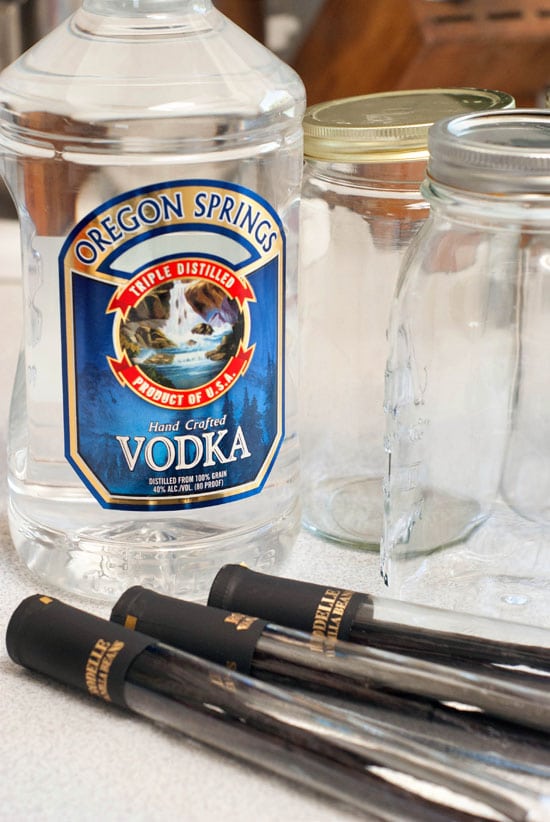 If you have ever priced vanilla beans in the grocery store you know that you often have to sacrifice your first born and sign away your voice for a little glass vile of them.  But this time of year is a great time to stock up on these beans as the price comes down a bit and places like Costco start carrying them for holiday baking where I think I paid $12.99 for 10 beans. You can also get a killer deal on them through Amazon here.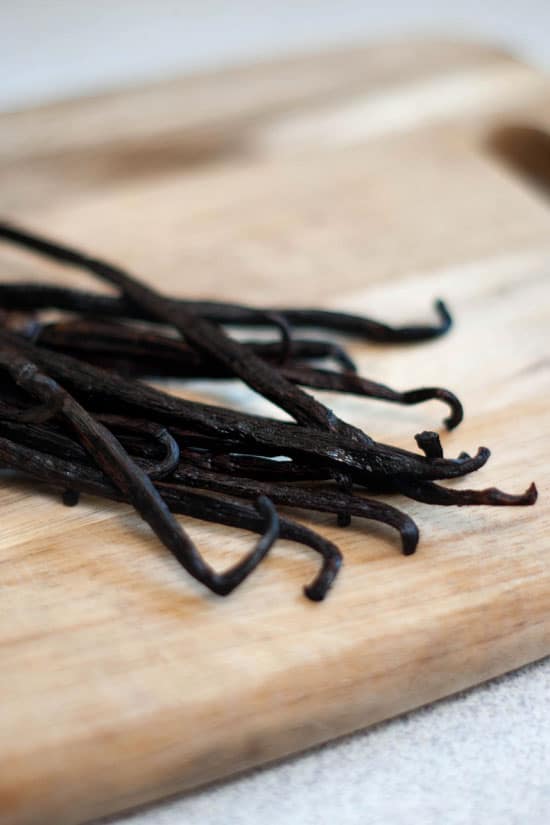 You'll need to snip the ends off the beans before placing them in a jar which will better infuse the flavor. The general rule is that you need 2 beans per 1 cup of vodka. I used 2 quart sized jars (4 cups each) and placed 8 vanilla beans in each one.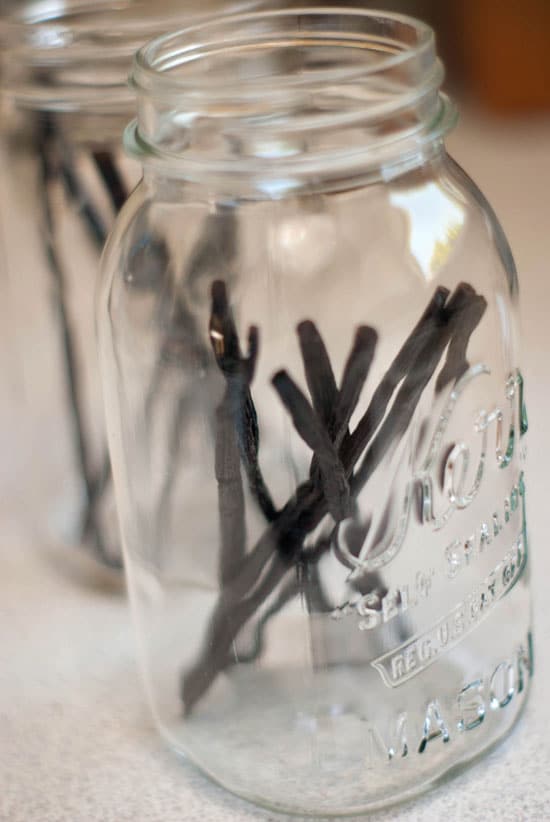 Pour in the vodka to cover the vanilla beans…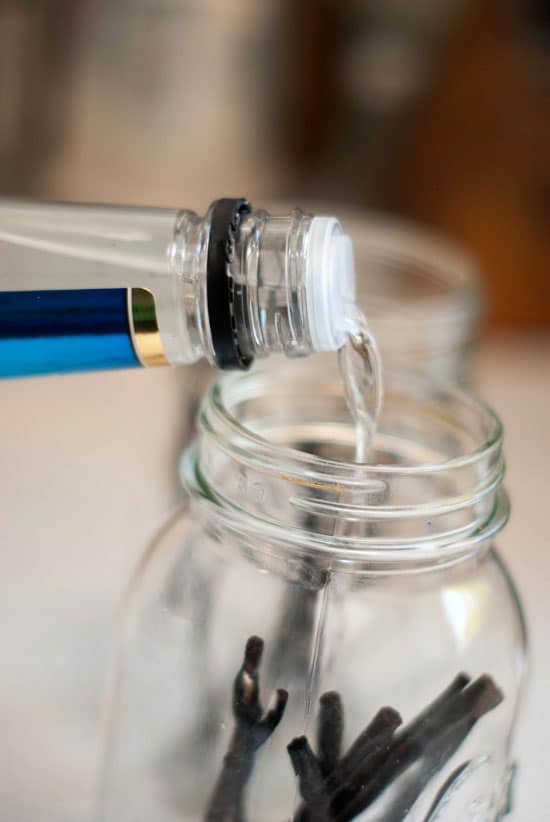 Let Them Brew For 2 Months
Screw on a lid and you're done with your Homemade Vanilla Extract! Place the jars in a dark cupboard and give each one a shake every few days. Let them brew for 2 months before using and DON'T THROW OUT THE BEANS! You can keep them in the extract and they'll keep flavoring it. I even read you can just keep adding vodka to the jar as you use it… OR… you can take the beans out of the jar, and squeeze the seeds out each bean. You'll be left with a vanilla bean paste that you can store in the fridge to use in custards, ice cream, or whatever else needs that speckled vanilla bean flare. Plus, once you scrape out the seeds the pods can be dried and ground in a coffee of spice grinder to create a vanilla powder that can be added to anything you want a little vanilla flavor in.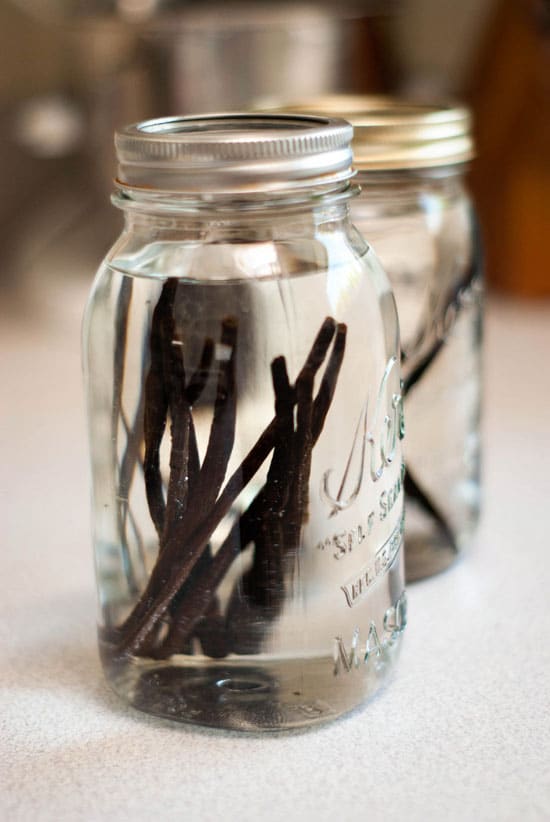 There are lots of ways you can package the homemade vanilla extract. If you do a quick search on Amazon you'll see lots of little bottles that are perfect. But I found these cute little 1/2 cup mason jars at the store and think they are perfect, even if they have a wide mouth. I covered the outside with a strip of black card stock ( they say the darker the bottle, the longer the vanilla will keep it's flavor)  and just used a metallic marker to label it.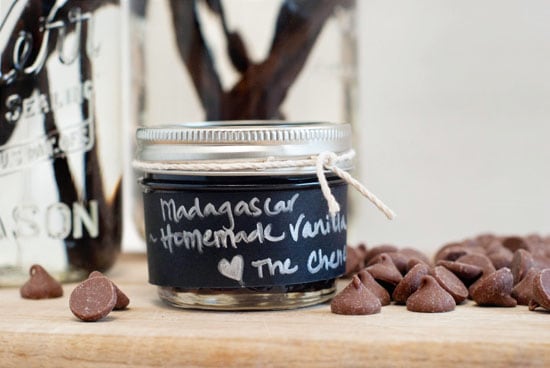 Name your vanilla based on the type of bean you used because there are a lot of different varieties. But for reals, wouldn't these be a cute gift with a favorite cookie recipe attached? I'd take it.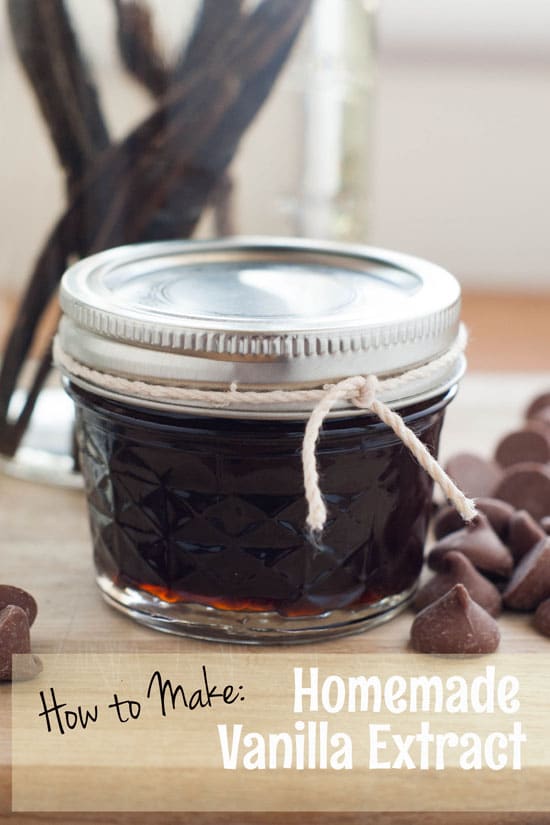 Interested in other yummy vanilla recipes?
Creamy Vanilla Bean No Bake Cheesecake
Lemon Vanilla Bean Mini Cheesecakes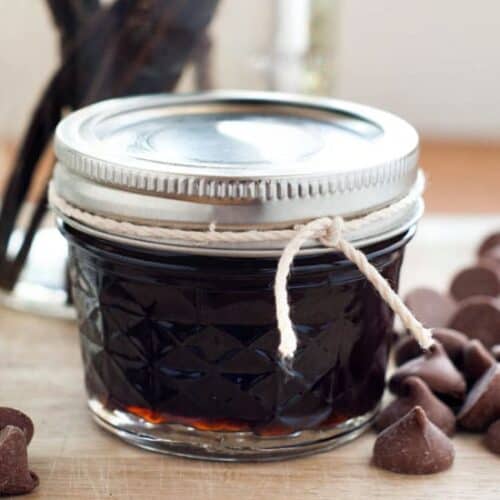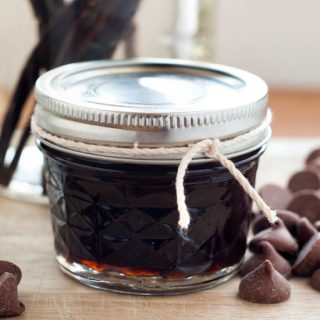 Instructions
Cut the ends off of the vanilla beans and place in a glass jar with a lid. Pour vodka over the beans, cutting the beans if needed so the beans are fully immersed. Screw on lid.

Place in a dark cupboard and brew for 8-10 weeks, shaking every few days.

When ready to use, leave beans in the extract to continue flavoring or squeeze the seeds out of each bean and store the paste in the fridge. Use in ice cream, custards, or anything that needs vanilla bean specks.
Are We Friends On Pinterest?
Follow Me For More Great Recipes @hlikesfood