These Sour Cream and Brown Sugar Dipped Strawberries are one of my absolute favorite ways to eat strawberries! Easy enough to throw together last minute for a get-together and simple enough to make just enough for you. 🙂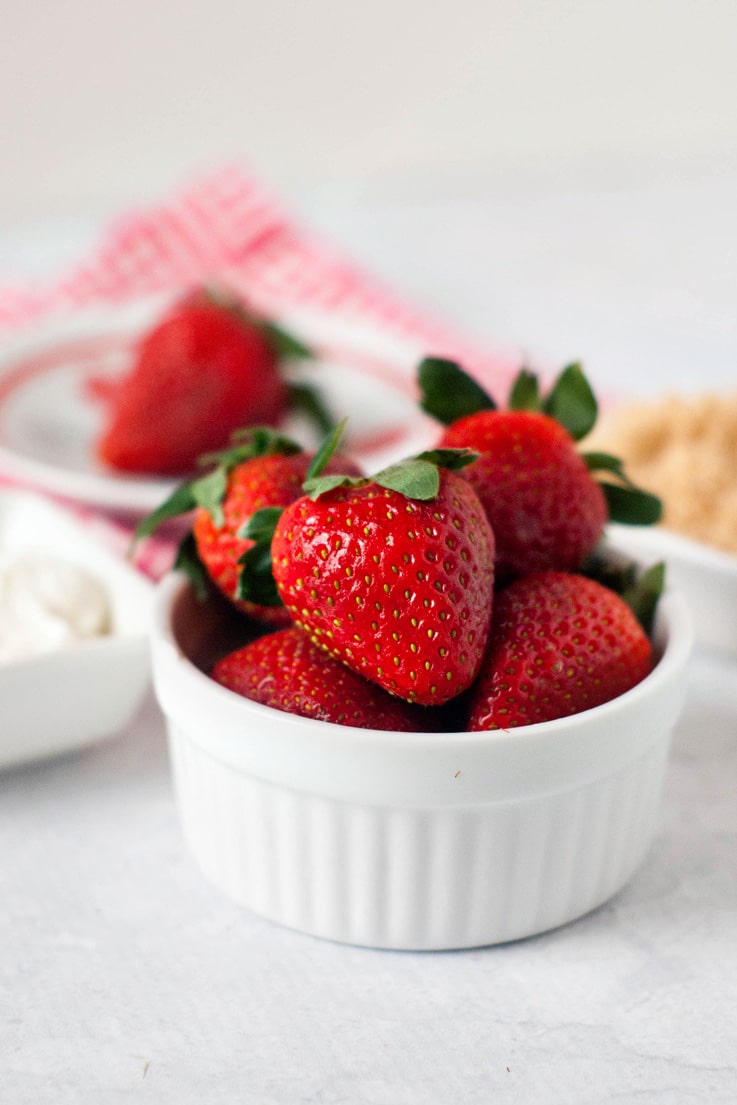 Need a quick dessert for Valentine's day? Well, I've got you covered because not only are these sour cream and brown sugar dipped strawberries quick, easy, and divine, you can absolutely turn dessert into a romantic event!  Who wouldn't love getting fed fruit dipped in deliciousness?  I'll let your imagination do the rest to keep things rated "G" here, but seriously. Alternately, this makes a great snack for a Netflix episode binge session as well. 😉 I know I'm not the only who does that.
Aaaanyway, this might be my favorite way to eat strawberries. I don't remember who turned me on to this idea or when I realized what I was missing out on in life, but I've never been the same since.
This isn't exactly a recipe so I hesitated to share it today, but I figured I owed it to those of you out there that hadn't tried it yet. There are only two steps to euphoria here:
Dip fresh strawberries in sour cream…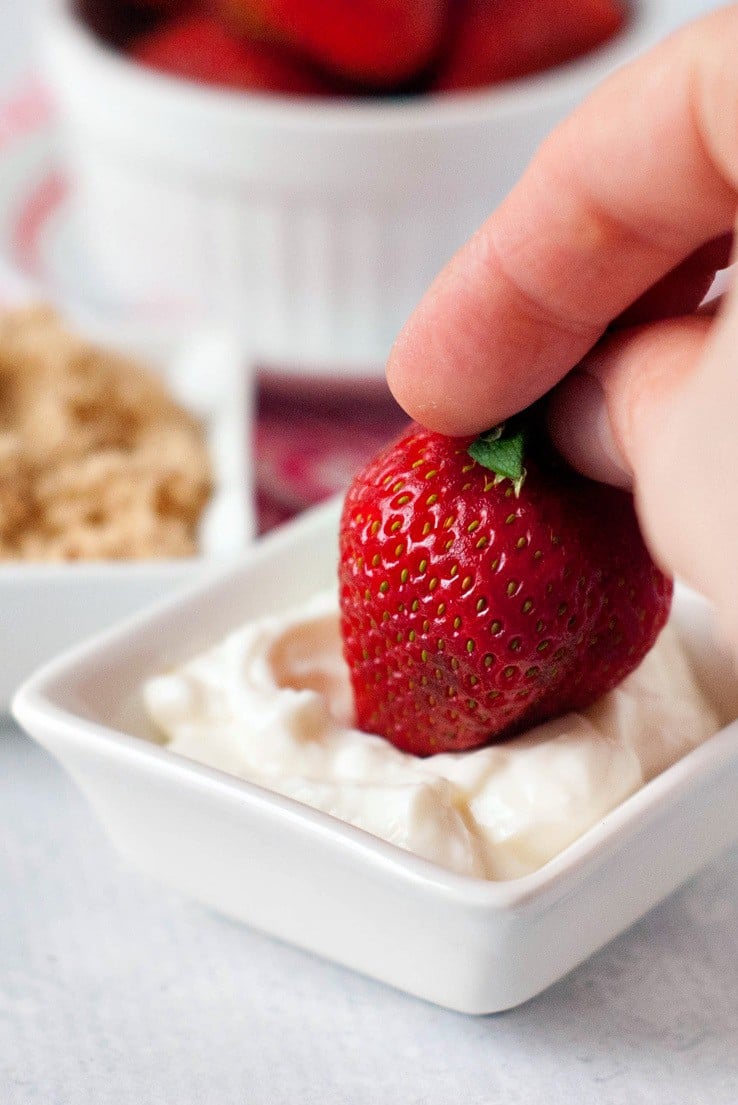 …and then roll in brown sugar.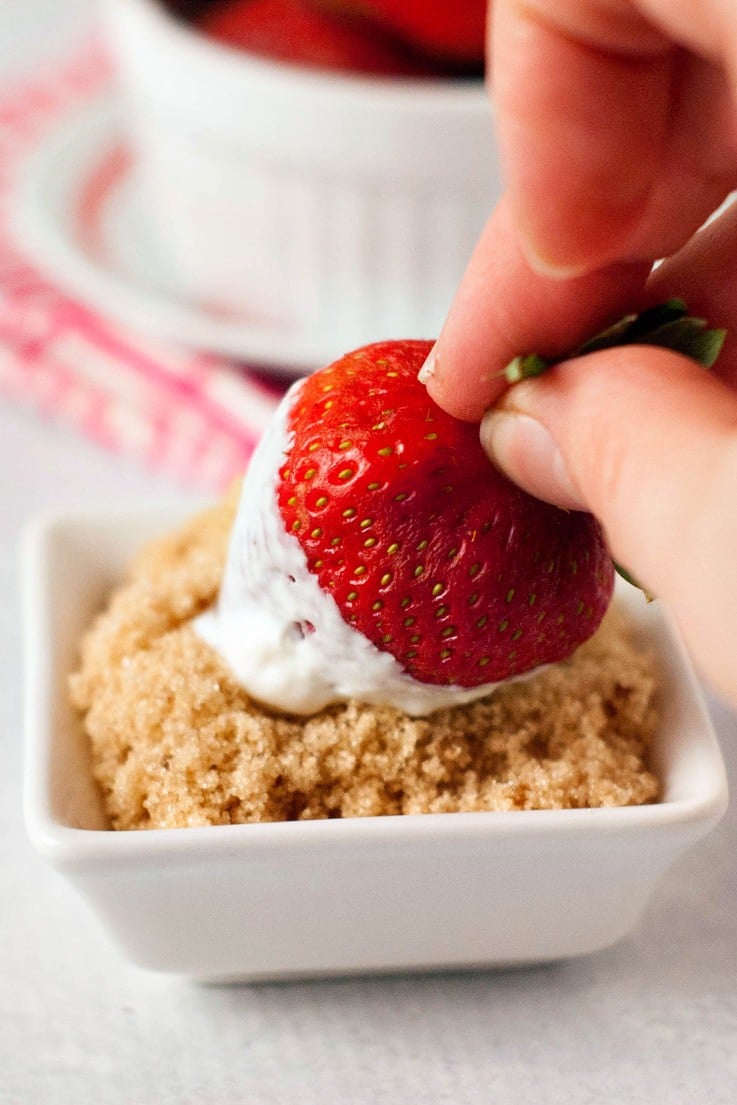 Consume IMMEDIATELY! Or don't. But you'll want to and you'll be hooked after that first bite.
Sorry, I'm so not sorry for these sour cream and brown sugar dipped strawberries.