The Best Dessert Recipes
Desserts Come in all shapes and sizes, but they all have one thing in common-- they make people smile! I've got almost 100 dessert recipes on the site, and I know you'll be able to find something you'll love! Let's take a look!
What Are The Different Types of Desserts?
If it's sweet, it's probably a dessert! Pies, cookies, cakes, brownies, puddings and mousses, cobblers, tarts, and so much more.
Easy Dessert Recipes with Pictures
All of my recipes include pictures of the finished dessert, and some have step-by-step photo instructions like these soft sour cream sugar cookies.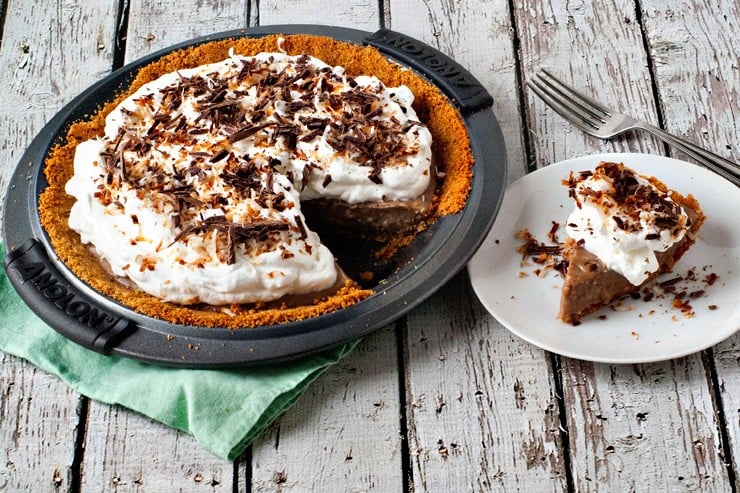 Easy Dessert Recipes For A Crowd
I'm a former caterer, so I have lots of recipes that are perfect for feeding more than a handful of people! Some of my favorites include this Hawaiian Cake (this recipe is easily doubled if you have a big enough pan) or my Rice Crispy Treats with Fluff. These treats are perfect for making for bake sales because you can cut them up and wrap individually to sell.
Desserts To Impress
If you're looking for a dessert that will make a big impression, try your hand at making Crème brûlée. It's actually a lot simpler than it seems to make and everyone loves to break through that caramelized sugar on top! Or learn how to make chocolate cups and fill them with mousse and some fresh fruit!
Alternately you can make a fresh, homemade pie using my never fail pie crust recipe. It works every time, promise!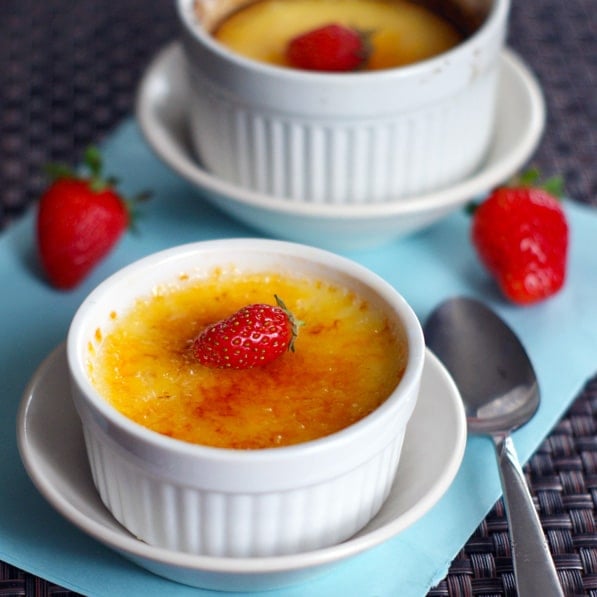 Super Quick Desserts
I get it, not everyone wants to spend a lot of time making something sweet and unique for their loved ones, so I have some options for YOU too!
Have you ever had a pizookie? It's pizza + cookie and couldn't be any easier to make or devour, for that matter!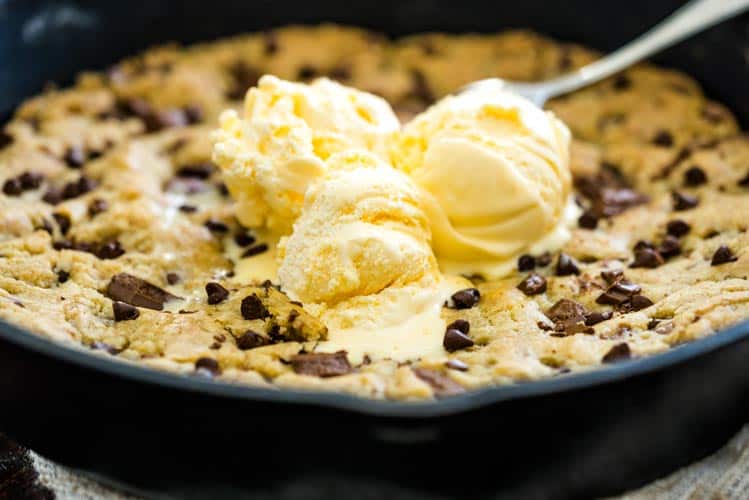 If you're looking for something suuuuper simple, try this coffee mug cake made in the microwave. It will only take you about 2 minutes to make!
Keep scrolling to see all the desserts I mentioned above and so many more!
Other Types Of Desserts You Might Like
  Cookie Recipes     Chocolate Desserts     Frozen Desserts