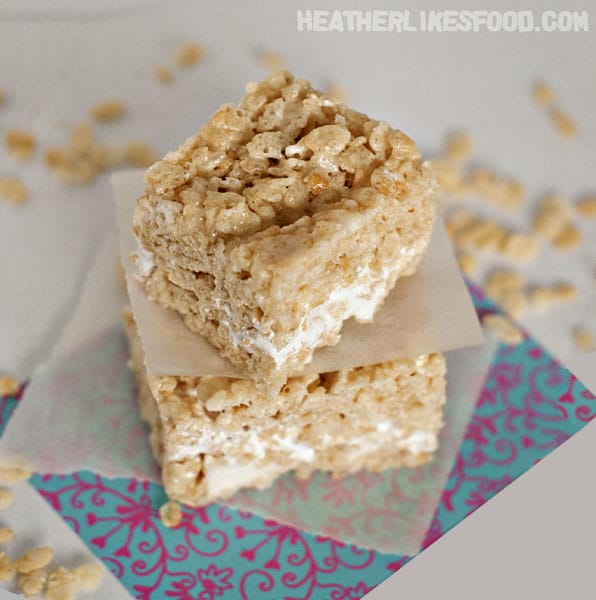 Do you remember when being able to get something out of the vending machine used to be such a treat? I loved putting my money in and making the pain-staking decision of what letter/number combination to choose. When I was little my dad had one of those "on your honor" treat boxes in the break room at this office. My brother and I always made sure that we had our $0.50 ready to get a treat when we'd go see him. My favorite treat from the box was a little rice crispy treat in red and clear cellophane, sporting whole pieces of marshmallow. It's obviously been a while since I've had one of those, but every time I have a rice crispy treat that doesn't have little bits of mallow scattered throughout it, I die a little bit inside.
In my mind rice crispy treats are meant to be gooey, and buttery, and marshmallow-y so that just how I like to make them. BRING ON THE MALLOW!
In a microwave-safe bowl combine 8 cups of mini marshmallows with 1 stick of butter. Microwave for 1 ½-2 minutes or just until the mallows and butter are fully melted, no longer. Cooking them past melting will only cook the sugar and make for a VERY crispy treat sans the gooey. Catch my drift?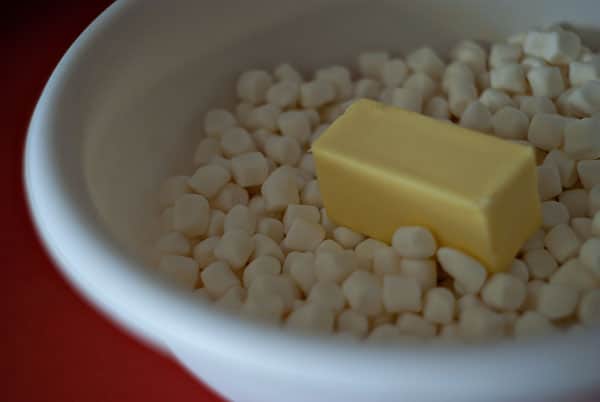 To the melted mallow and butter mixture add 1 tsp of vanilla and stir. Add an additional 1 c of mini marshmallows which will leave the ever-so-desirable pieces of them throughout the treats.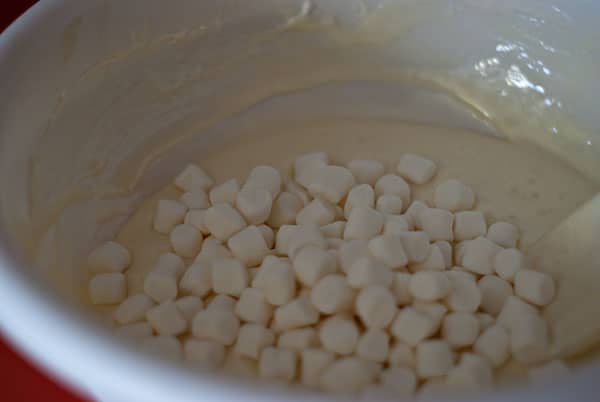 Add 10 cups of crisp rice cereal and stir until all of the cereal is well coated with marshmallow.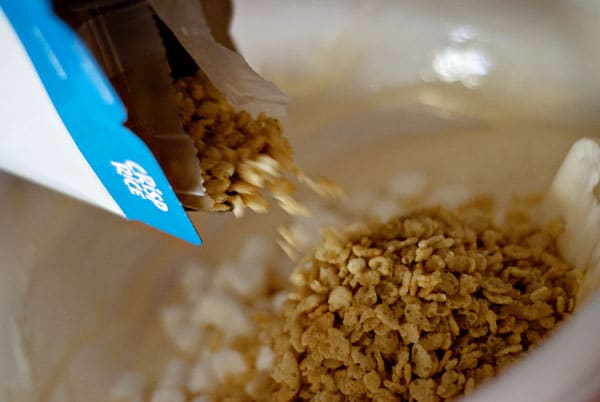 Lightly grease a 9×13″ baking dish and press ½ of the cereal mixture into the bottom. Using just barely wet hands makes short work of this part.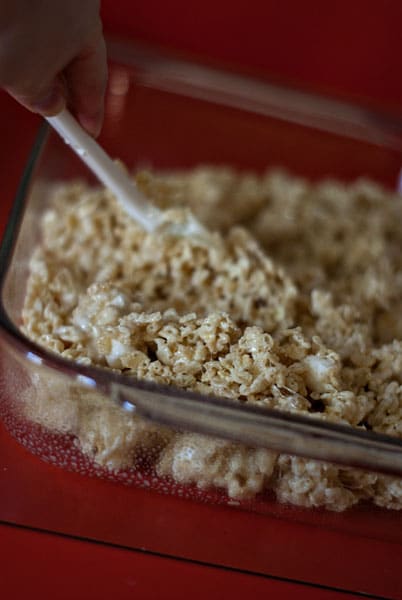 Spread 1 (7oz) jar of marshmallow cream over the first layer of cereal. This part can get kind of tricky depending on how well you greased your pan because the bottom layer will want to move around. I like to put spoonfuls of the cream all over the top and then try to spread it around evenly.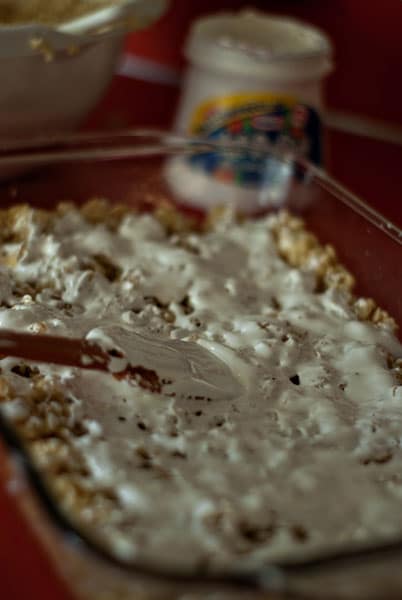 Top with the remaining cereal mixture, pressing down again with just barely wet hands until even.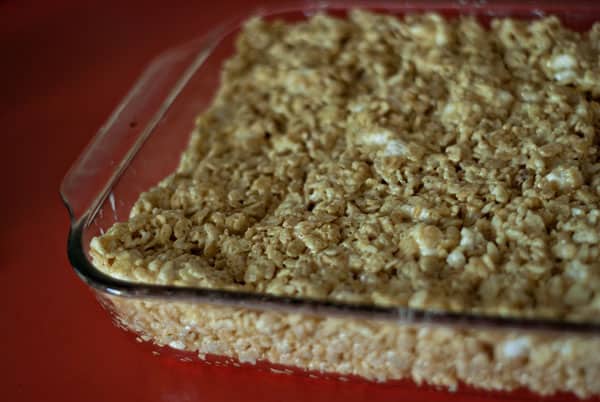 Let cool and set up for about an hour and slice! Perfect, ooey, gooey, rice crispy treats for you your kids to devour.
Ingredients
1/2

C salted butter

8

C mini marshmallows

1

C mini marshallows

1

tsp vanilla extract

10

C crisp rice cereal

1

(7oz) Jar Marshmallow cream
Instructions
Combine butter and 8 C marshmallows in a mircrowave-safe bowl. Cook for 1½- 2 minutes or until the butter and marshmallow are just melted, no longer.
Stir in vanilla extract.
Add remaining 1 C of marshmallows and 10 C of cereal and stir until the cereal is well coated.
Grease a 9x13" pan and spread ½ of the cereal mixture into the pan, pressing with just barely wet hands to make it easier.
Place spoonfuls of the marshmallow cream over the entire top of the layer of cereal and spread to cover.
Press remaining cereal mixture over the marshmallow cream and press into an even layer.
Let cool and set for about an hour and slice.

Made this recipe?
I'd love to see how you rocked it! Share your photo on Instagram with the hashtag
#heatherlikesfood  --
It will totally make my day to see it!