With a box of brownie mix and a handful of other ingredients, you can have these outrageous rocky road brownies that are sure to impress without spending a ton of time in the kitchen!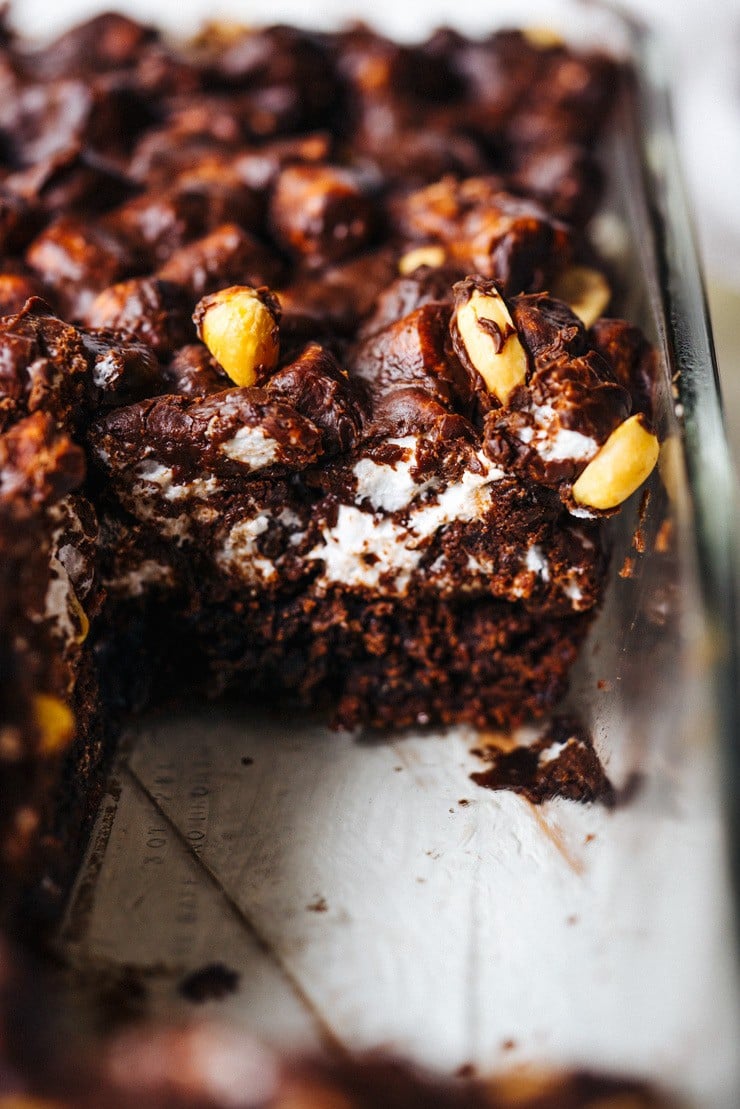 I came up with this rocky road brownies recipe idea while munching on a piece of fudge last Christmas. I was somewhere in between finishing the 2nd and 12th plate of holiday goodies that were brought to our home, and like any normal person does, brainstorming how to make more.
Brownies are one of the world's most perfect foods in my opinion (psshhh, move over bananas), and trying to make them better is one of my goals in this life. One way to make them "better" is by topping them with ridiculous amounts of chocolate and marshmallows, right?
Right.
Here we're using a simple boxed brownie mix as a base, but feel free to make them from scratch if your little heart desires. Take a look at how easy rocky road brownies these are!
Just make sure that your brownies are cooled alllll the way before you put the rocky road layer on or you'll end up with a mess. It will be a very delicious mess, but a mess nonetheless.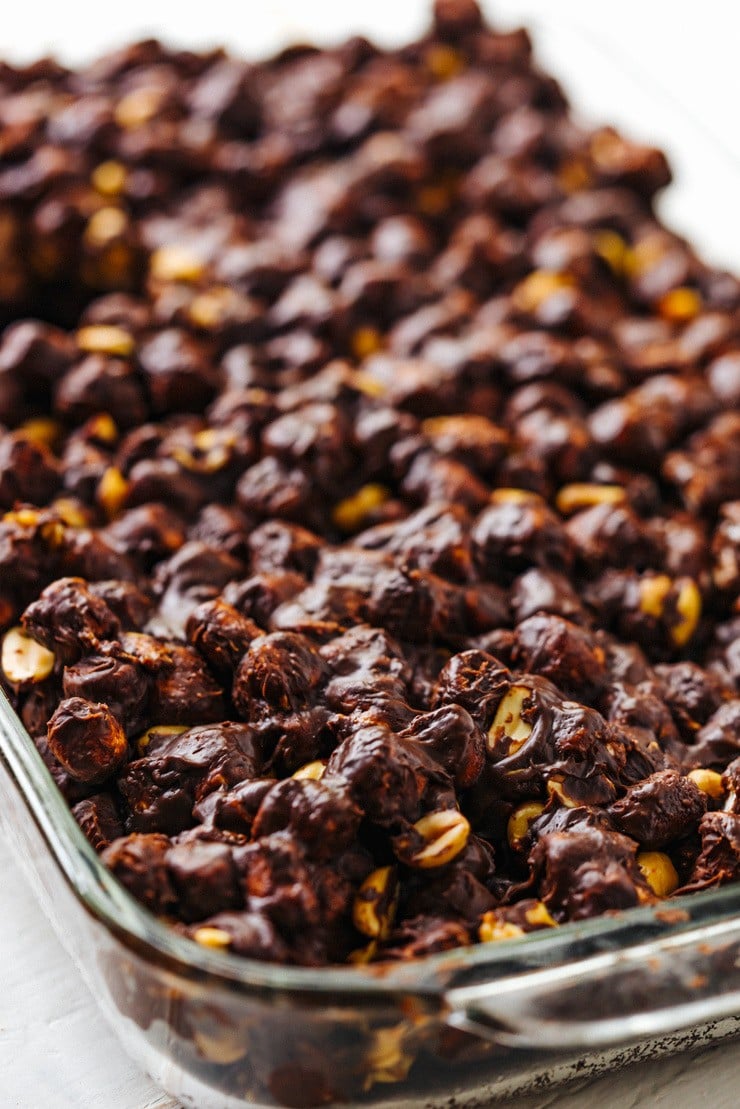 The first time I made these rocky road brownies was for a holiday party with my extended family just a few days after I crafted the recipe in my head and I couldn't believe how fast they disappeared!  They were gone like lightning, ya'll.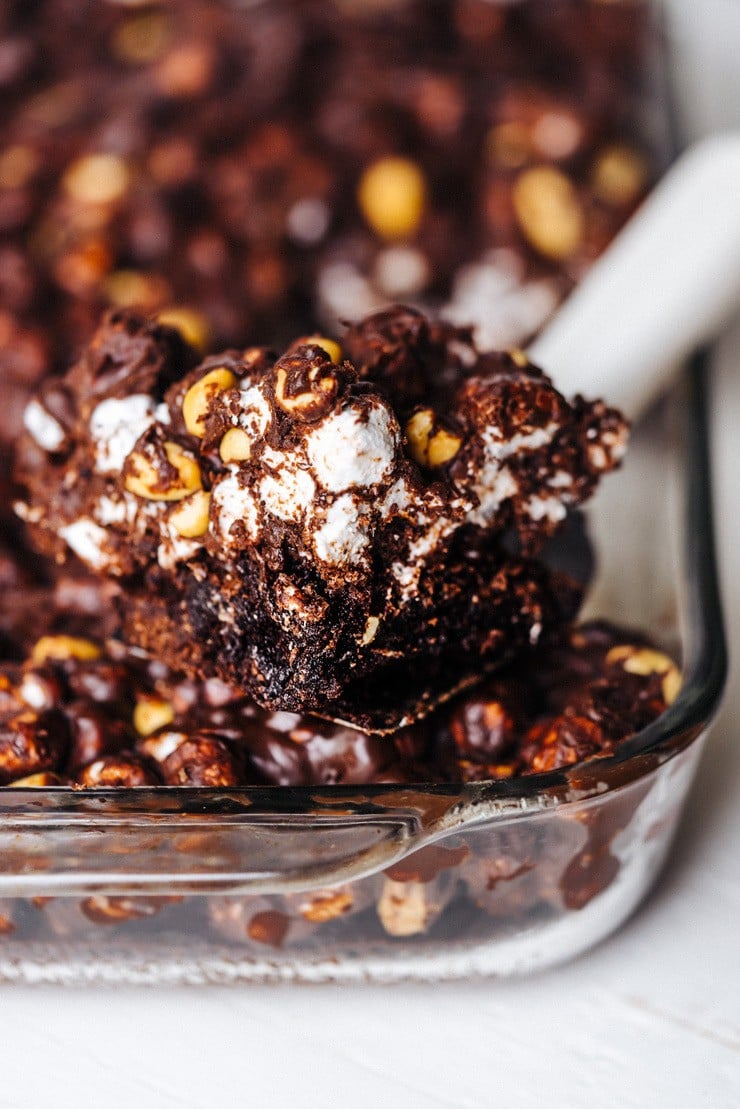 Ingredients
1 boxed brownie mix
1 (14 oz) can Sweetened Condensed Milk
1 teaspoon vanilla extract
2 cups semi sweet chocolate chips
7 cups miniature marshmallows
1 cup salted peanuts
Directions
Prepare brownies as directed on pacakge, bake, and cool completely.
Once brownies are cooled, combine chocolate chips and sweetened condensed milk in a microwave safe bowl and heat in 30 second intervals, stirring well in between, until smooth. Stir in vanilla.
Fold marshmallows and peanuts into the chocolate until well combined. Scoop and spread on top of brownies into an even layer.
Allow brownies to set for 30 minutes before cutting into squares.
Recipe Notes

Made this recipe?
I'd love to see how you rocked it! Share your photo on Instagram with the hashtag
#heatherlikesfood  --
It will totally make my day to see it!