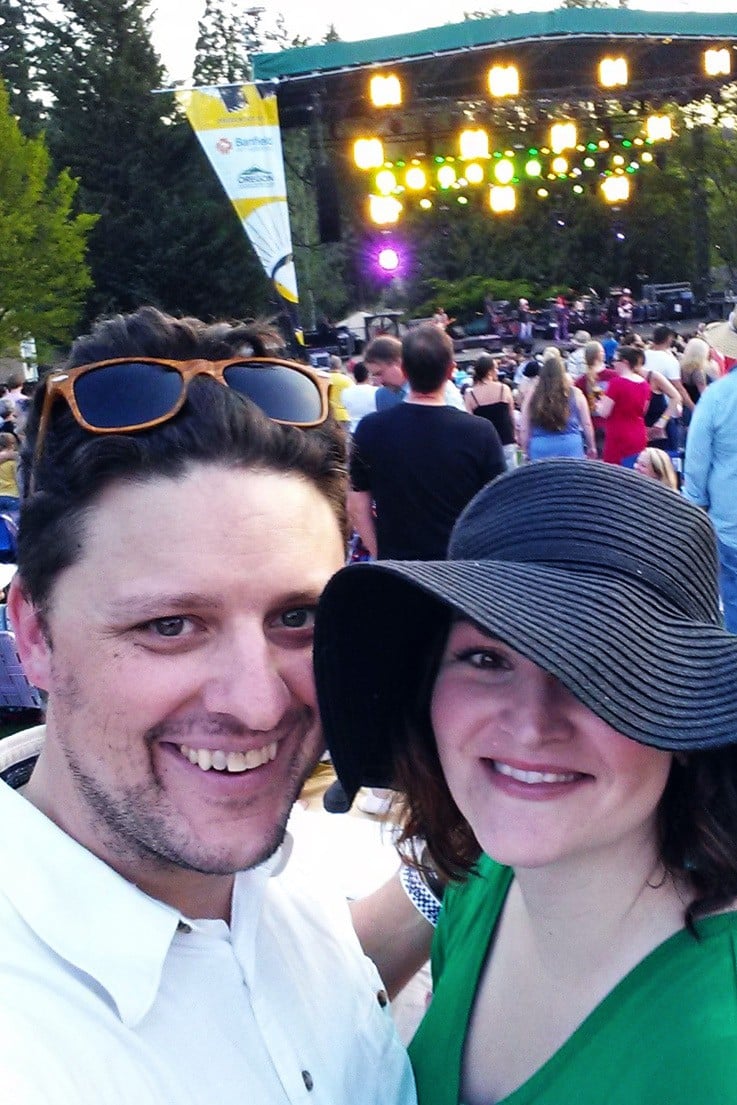 A few weekends back the hubs and I had the chance to break away for a evening with some friends and rock out to the B-52's at the Oregon Zoo. The B-52's!! SO fun. I thought I'd share some pics of our night today. I don't know if you've noticed but I've added page up above in the navigation bar call "Heather Likes Portland" and every now-and-again I'll be posting about the places we've ate, visited, and played. I love living here and want the world to know just how kick-butt Portland is. This DOES NOT mean I'll be cutting back on recipes at all so if following along in our adventures isn't your gig, you'll still have all the recipes you need.
Every year the Oregon Zoo lines up a summer concert series and brings in some seriously fun acts throughout the summer. The stage is in the middle of the Zoo and and there's lots of room to spread out a blanket and lounge about until the show starts.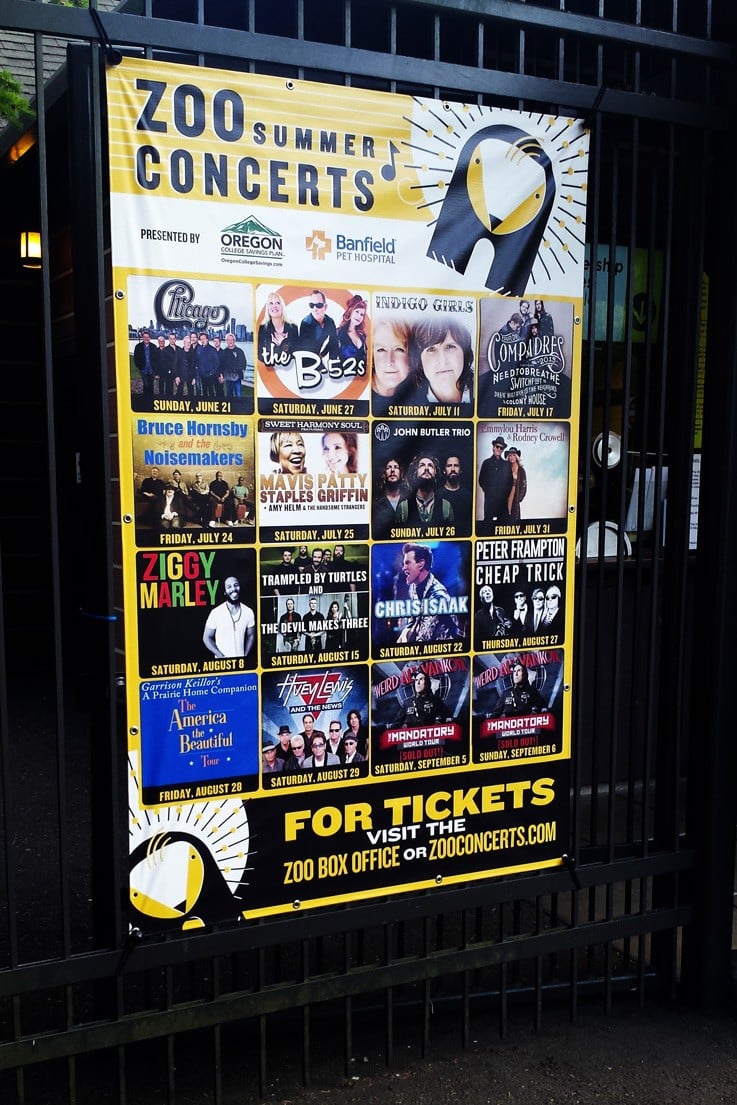 Since I'm all about the food, we decided to grab a bite to eat before the show started and were actually very pleasantly surprised with how good our meal was from the Afri-café, the zoo's small cafeteria. We split a burger topped with bacon, guacamole and mango salsa on a Brioche Bun and a basket of parmesan-herb fries.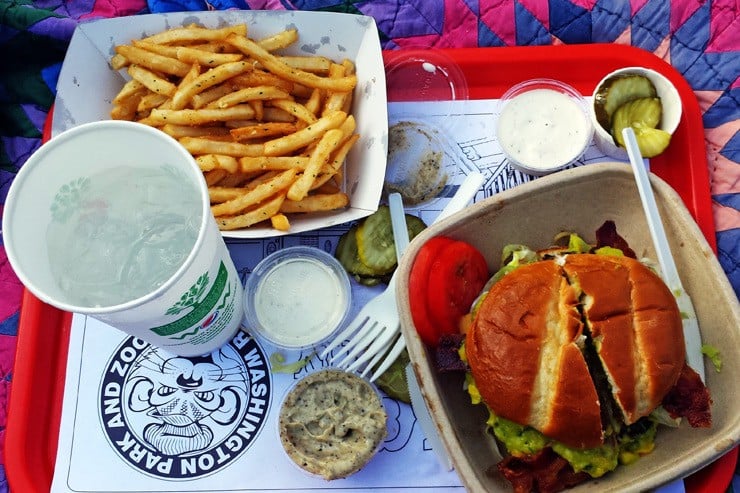 The sauce that came with the fries was a black pepper aioli and was really good.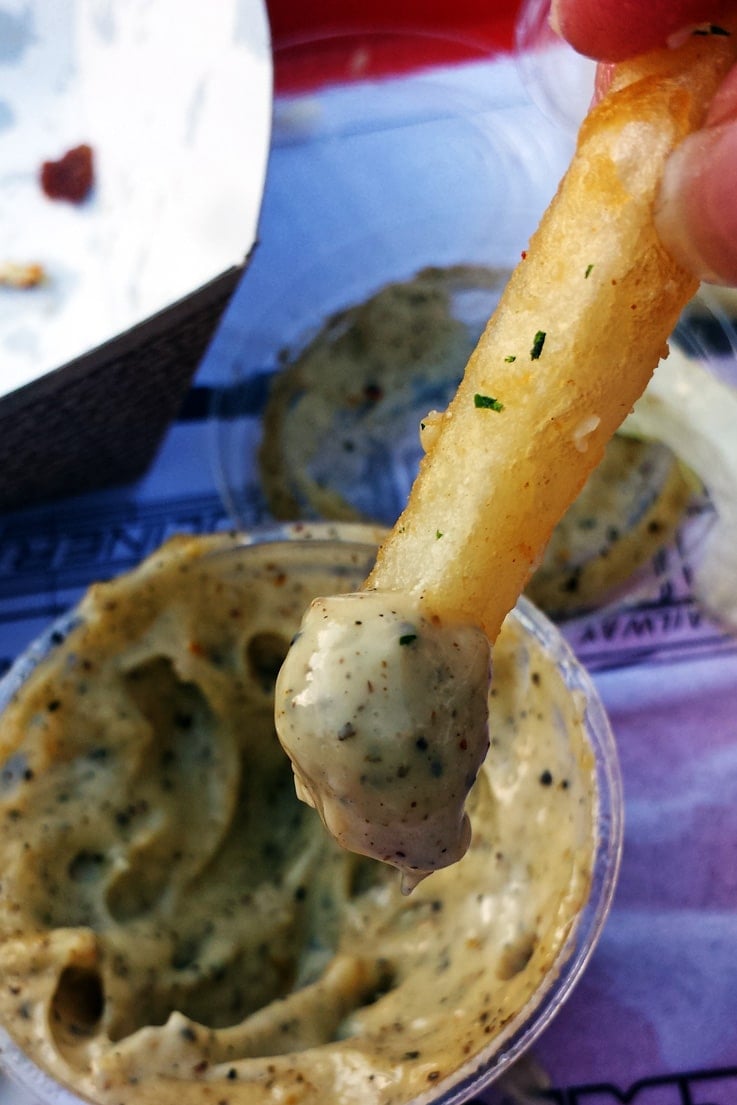 Most of the tickets are general admission and since we weren't able to get there super early we ended up towards the back of the lawn but still feel like we had great seats. The back of the lawn really isn't that far from the stage to begin with so it's hard to have a bad seat.
The opening act was a crazy band called The Fabulous Downey Brothers. They were entertaining but kind of crazy. I'm also not sure how their name came about because there was at least one girl in the band. Their costumes made it hard to tell but it definitely wasn't just brothers. And then the B-52's came out and they are a hoot.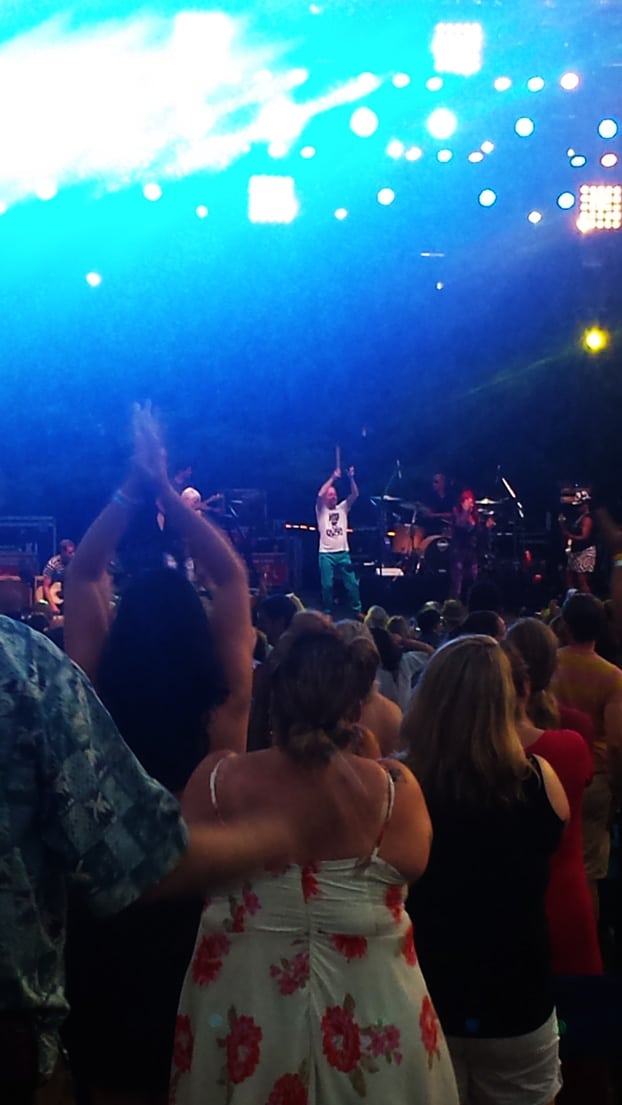 We found out through the evening that there are some BIG B-52's fans. I hesitate posting this video but you can't see his face so I think it's safe. Sitting behind this guy absolutely made our night. I wish I would have gotten video of him doing the same dance but with lobster claws during "Rock Lobster" but my phone wasn't cooperating. The people watching we did there was just as fun, if not more fun, than the concert itself. It was quality, really.
This girl and I never get to hang out so we needed to document the joyous occasion. Isn't she the cutest?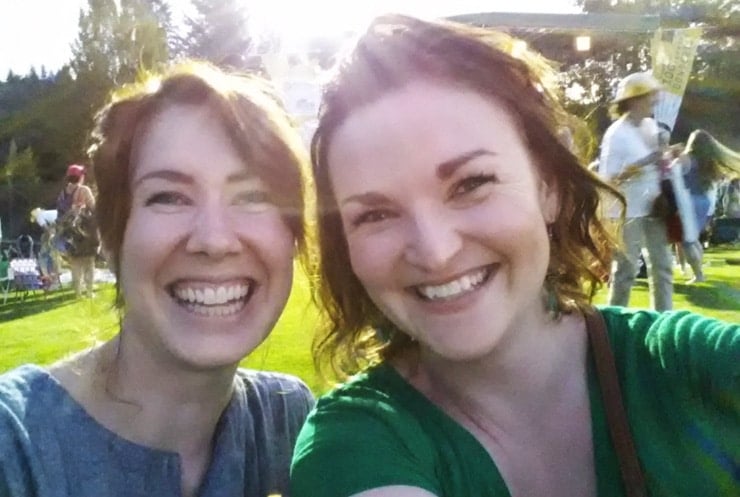 There are many more concerts coming up this summer at the Zoo and if you're in the area, I definitely recommend it. It's such a fun, pretty venue and your concert ticket is good for admission to the zoo on the same day.
Disclosure: I was given complementary tickets for this concert but was not obligated to post about my experience. All thoughts and opinions are my own. 🙂