Don't knock these Candied Cheetos until you try them! They are the ultimate sweet and salty treat and leave you wanting so. many. more.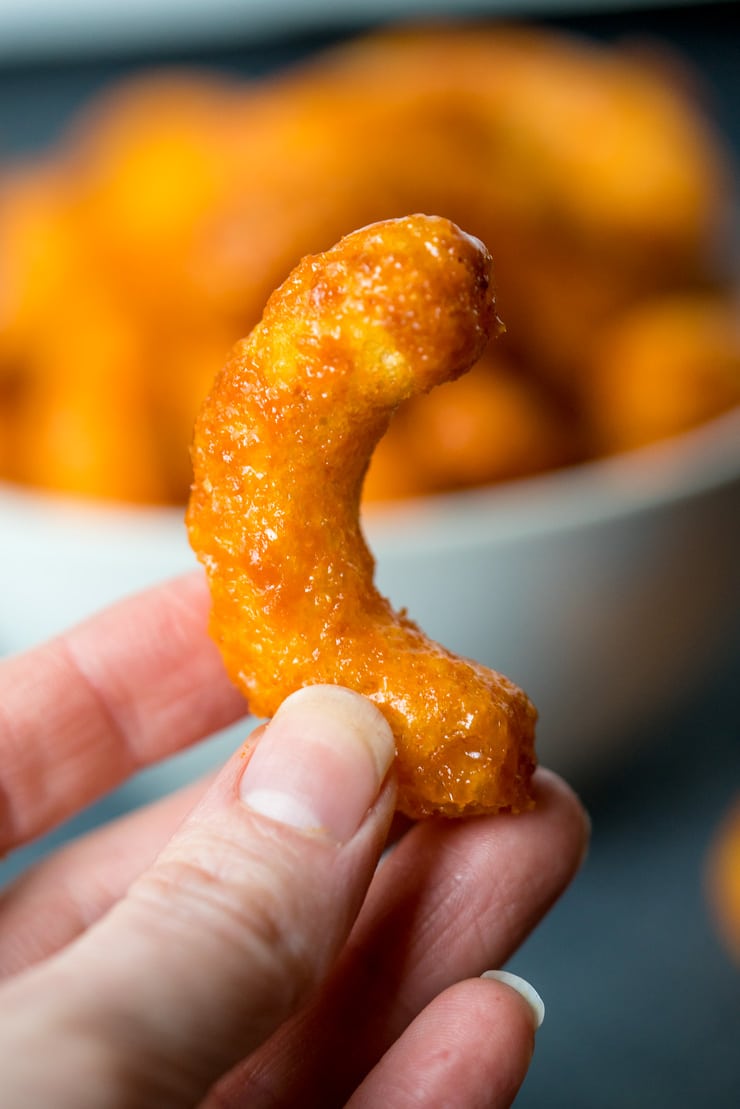 I'm on a bit of a snack-making kick lately and these Candied Cheetos have burrowed their way into my little heart in a big way. They kind of taste like a caramel + cheese popcorn hybrid with the crunch of a Cheeto. I realize that these are basically the epitome of junk food but ya' only live once. I'm a firm believer of all things in moderation and making a batch of these every Monday is totally moderation, right? Right. Know your limits, folks. 🙂
If you can make caramel corn, and heck, even if you've never tried you can make these!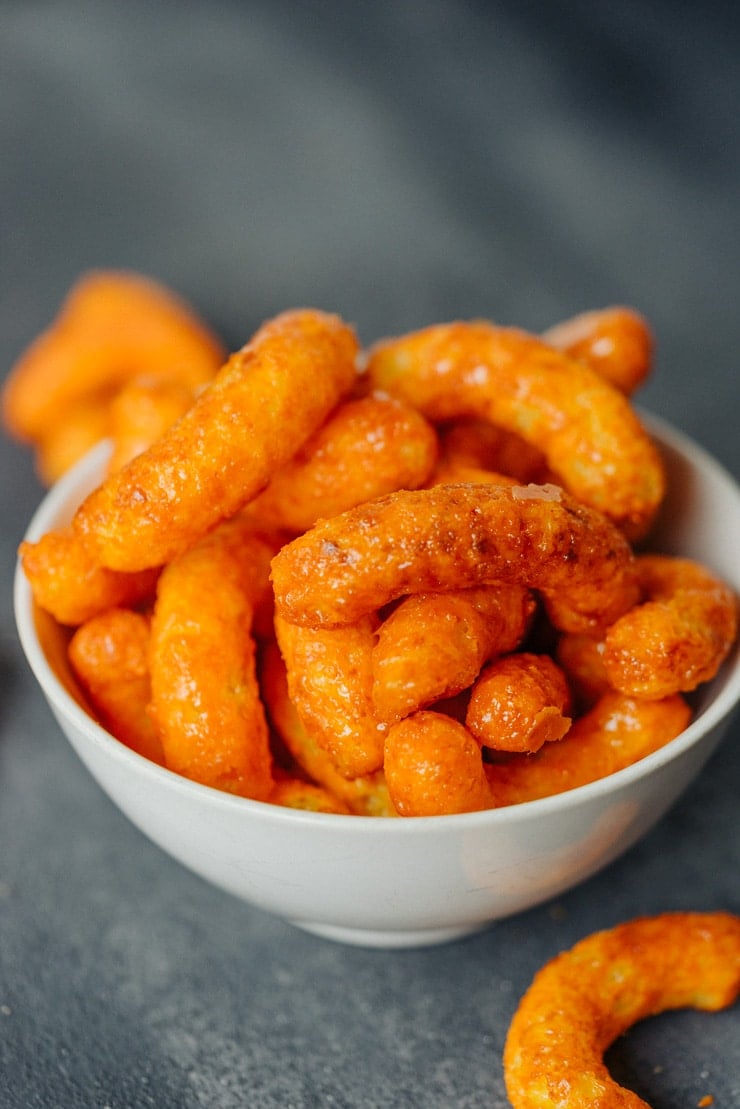 People that know me (okay, maybe just my hubby and high school friends) know that I am a die hard puffy Cheetos fan. If a bag of crunchy Cheetos is offered I'll probably take it, but puffs are definitely the way to go in my book. That said you can definitely make this recipe using crunchy Cheetos if you'd like.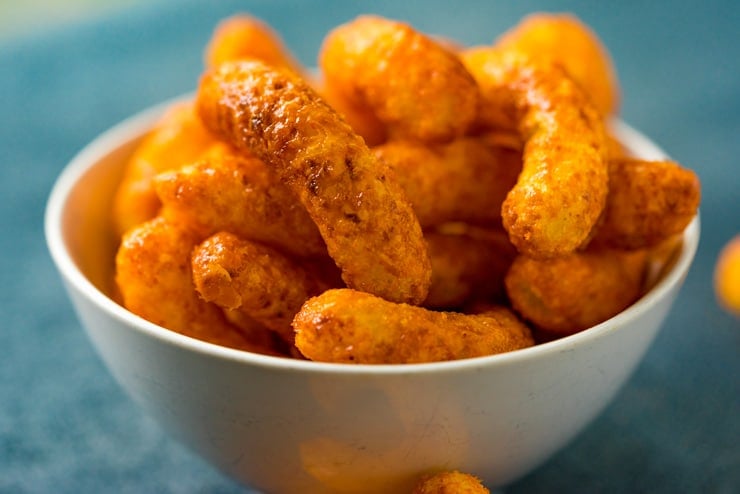 Ingredients
1 bag Cheetos Puffs
1/2 cup light corn syrup
1/2 cup brown sugar
4 tablespoons butter
Directions
Preheat oven to 250 degrees.
Pour Cheetos into a large mixing bowl.
Heat corn syrup, brown sugar, and butter over medium heat. Bring to a boil stirring frequently and allow to boil for one minute.
Pour caramel mixture over the Cheetos and stir until most pieces are well coated. Spread Cheetos evenly out on a lined baking sheet and place in oven for 15 minutes. Stir and continue to bake for an additional 15 minutes and stir, repeating this process 2 more times for a total of 60 minutes in the oven. When done, the caramel will be hard and Cheetos will be crunchy and not at all chewy.
Remove from oven, cool and break into pieces if needed.

Made this recipe?
I'd love to see how you rocked it! Share your photo on Instagram with the hashtag
#heatherlikesfood  --
It will totally make my day to see it!