Surprise! I'm not dead!
I know you were worried.
It's been a ridiculously long time since I've been on here (a whole week! Gasp!) and it feels a little weird. Does anybody still read this? I sure hope I haven't lost you. It turns out that whirlwind trips to the other side of the country, my family, holidays, and a couple days of much needed down-time equal a blog that needs some lovin'. But hey! I'm here now and ready to get back to my regularly scheduled programming.
MY LATEST VIDEOS
For today I wanted to give you a little recap of my trip and what we've been up to the past few weeks, but don't worry I'll be back with a killer recipe on Monday. And when I say killer, I mean get your fat pants on now. You'll want to make it stat.
I mentioned here last week that I was visiting northern Michigan for a few days on a trip put on by Pure Michigan. Holy moley guys, do they know how to put on a party! I'm basically packing up my house right now so we can move there next week. I'm sold. I'm in love. I want to go back. In my time there I enjoyed perfect weather, copious amounts of fantastic food, beautiful scenery, and charming little towns dotted across the shores of Lake Michigan that I couldn't get enough of. Of course, most of the pictures I want to share today are of the food, but really, this place is amazing and I could spend all day showing you pictures of fun things to do and see.
My first night there I wanted to bang my head against a curb because I left my camera battery in the hotel room so I have no pictures of our amazing dinner and dessert. We visited a little place called The Cook's House and it was delicious. The owners strive to locally source all of their ingredients and it makes all the difference. Coincidentally, Mario Batali has also named it his favorite place to eat in Michigan, which was why we were there. Our whole itinerary was based on places that Mario has recommended in the past and continues to visit when he lives there in the summer. I must say, he's got good taste J Our next stop was dessert and again, no pictures, but I had what was maybe the best piece (or 6) of pie that I've ever eaten. I would go back to Michigan just for The Grand Traverse Pie Company. It might have had to do with the fact that they had 12 whole warm pies waiting for us to sample (which equated to about ¾ of a pie per person, btw), but I've never seen a group people get so excited about pie before. It was thrilling! Of all the good food we had on the trip, the pie company was the one place that each of us talked about wanting to go back to before we left. The good news is that you can order their pies online and have them shipped right to you!
Yay, I finally have pictures to show you! Our next day started out on a tall ship as we sailed around the bay. It was gorgeous, and breezy.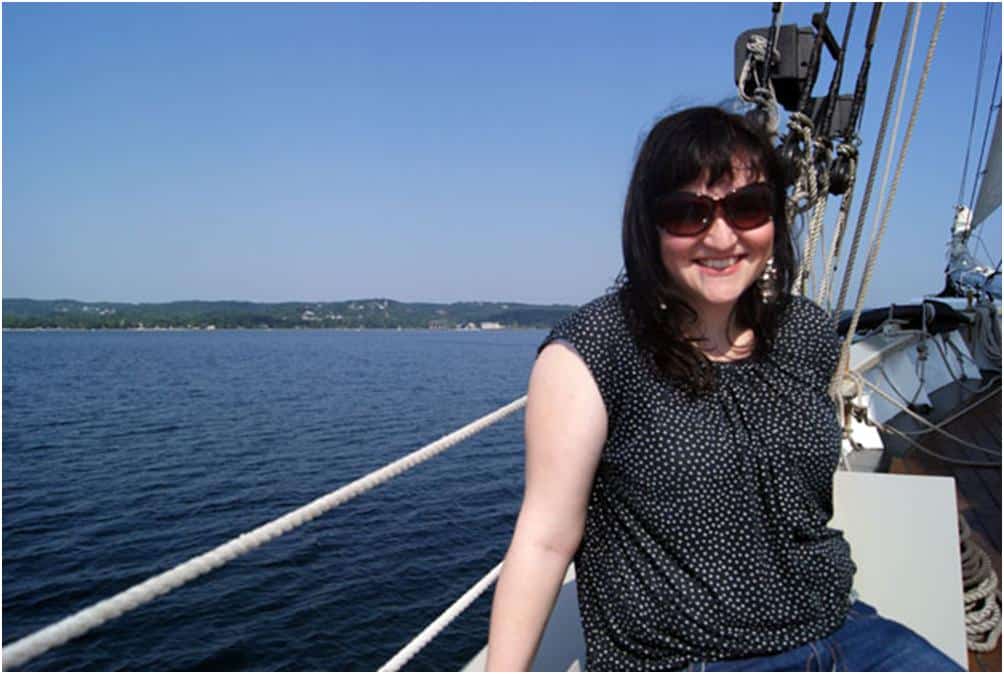 Next up we got to spend a little time with somebody you might recognize…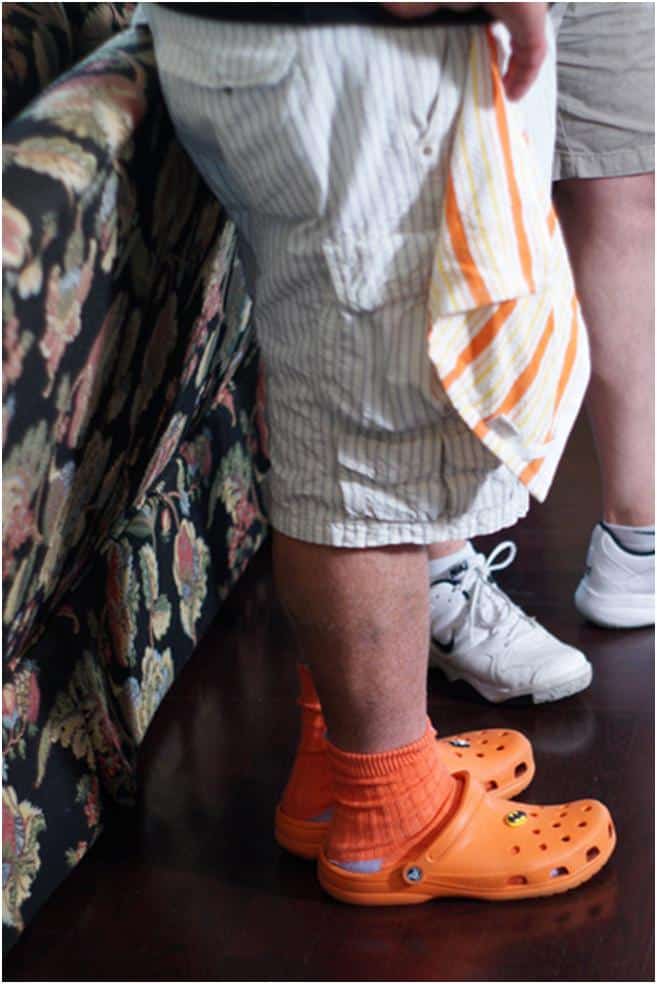 Mario Batali! He demoed a few new recipes for us and then had some time with the press… including me! My story and interview with him will be up soon on the The Daily Meal. Sadly he was so busy I could only get a group shot of myself with him, which I haven't even seen yet, but here he is cooking. He made us stuffed beef tenderloin, and a prosciutto wrapped walleye fish. The recipes can be found here. Mario's steak= the best steak I've ever eaten. EVER. Amen.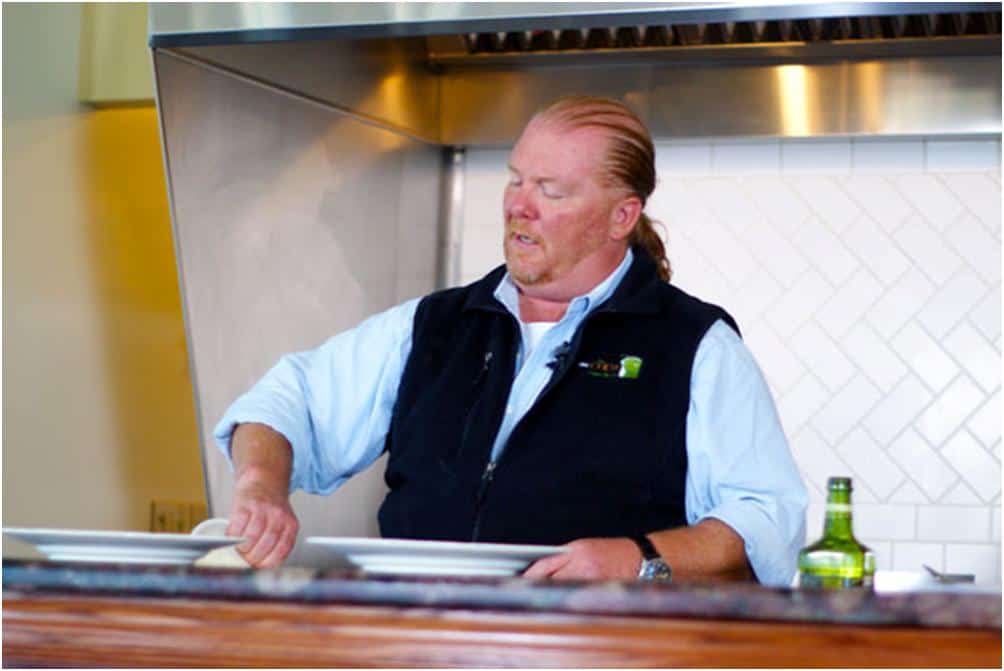 One trend I found during my time in Michigan was that there are so many restaurants and markets that really try hard to keep all of their products local. I love the cherries in the wood baskets here. We had cherries A LOT.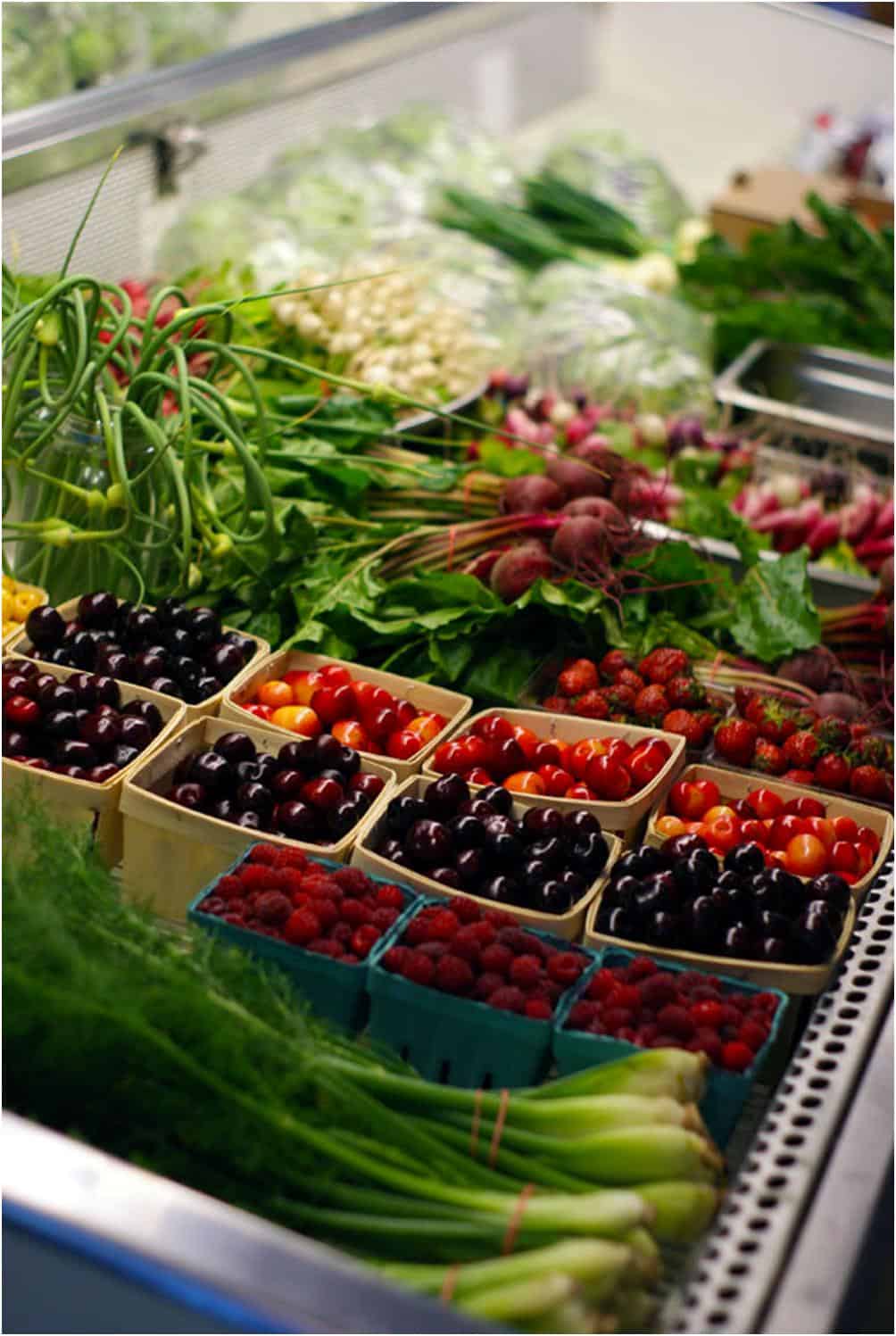 I fell in love with these cheese knives that I found at a winery. What I didn't love was the price tag…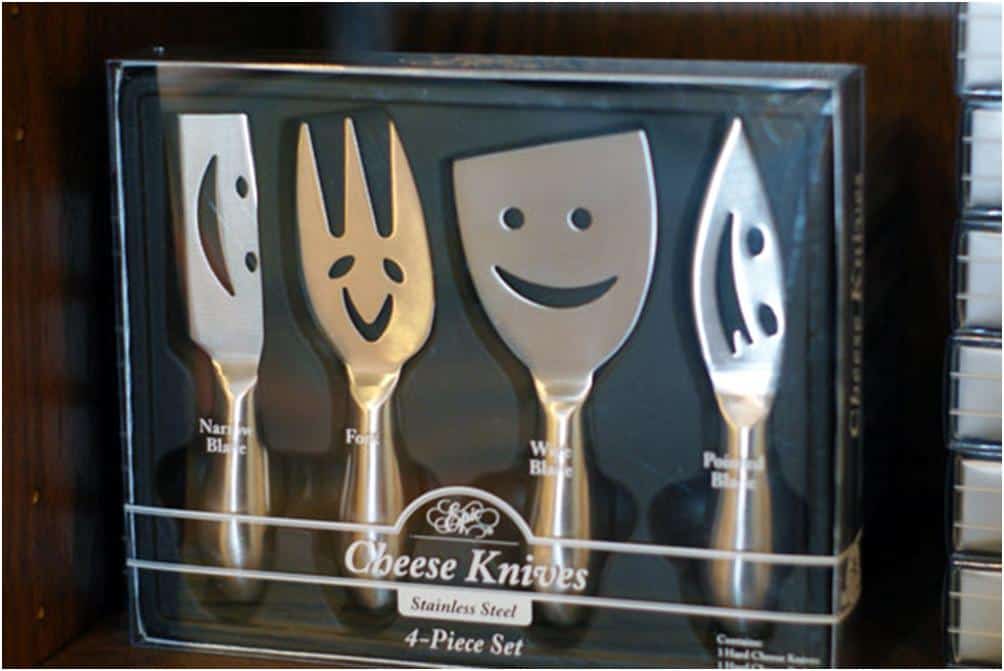 I found this guy at Black Star Farms and loved his little smirk. His whole back was covered in those cute blonde ringlets.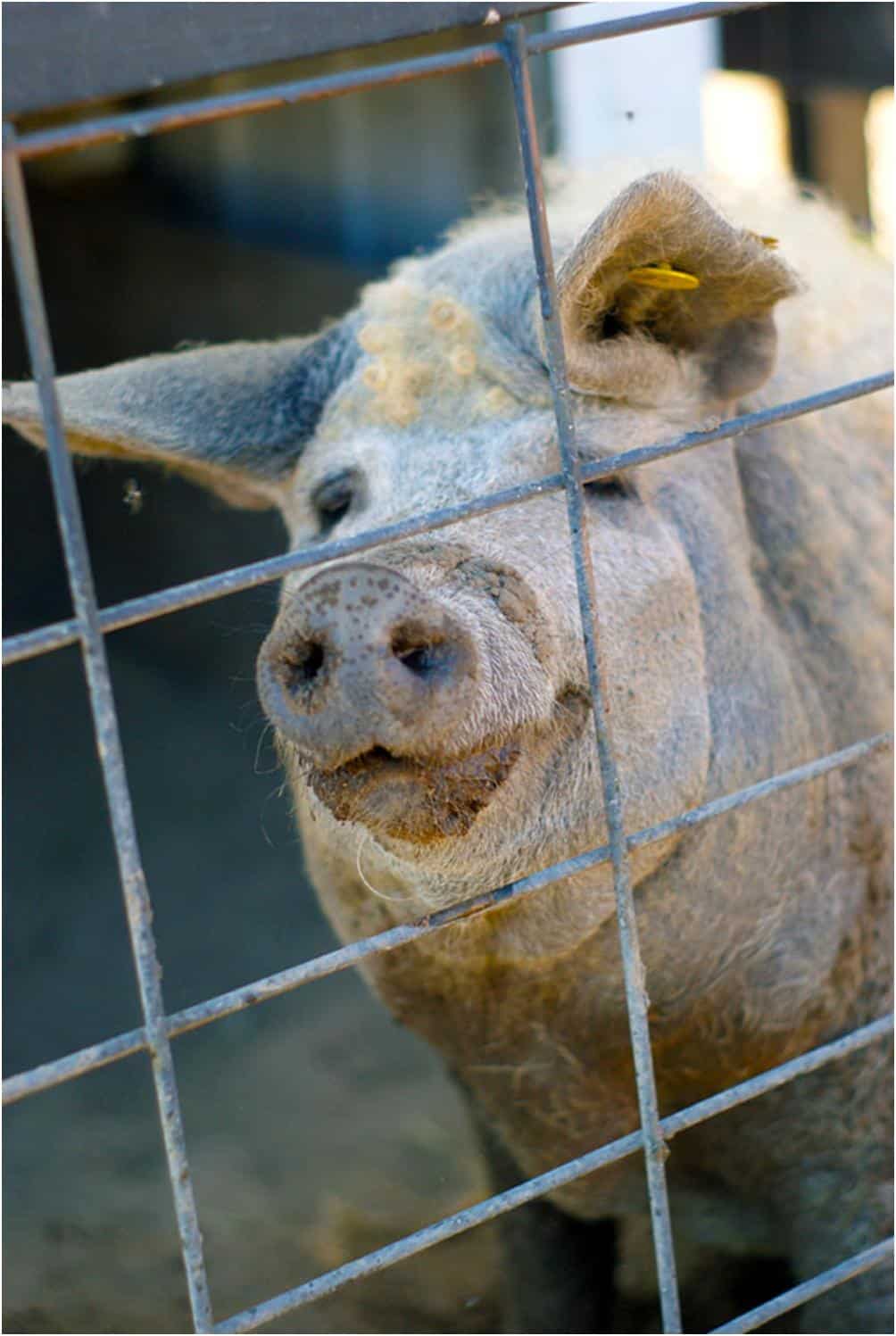 Black star farms also has a little café on the property that serves awesome wood fired pizza.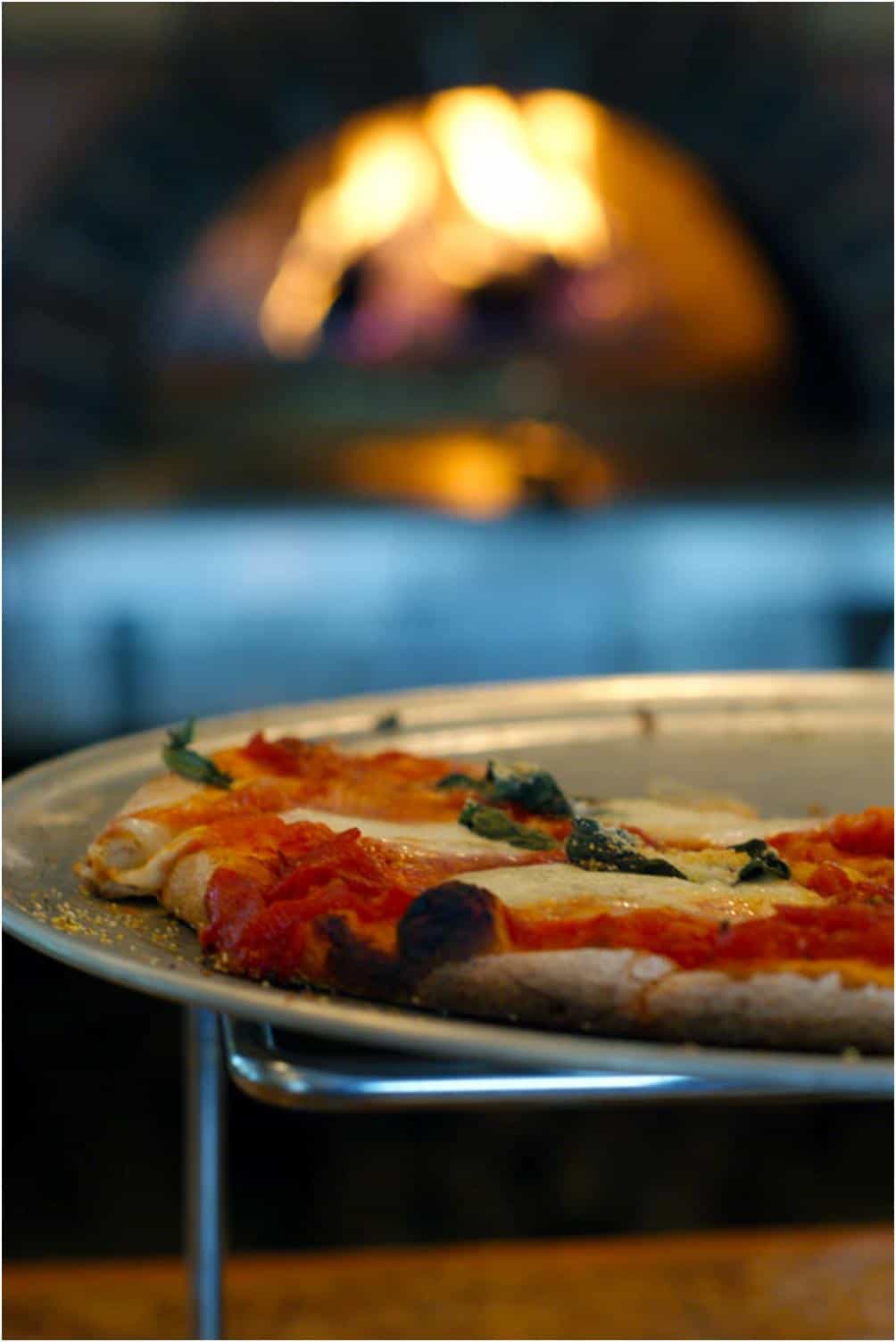 Breakfasts at the Grand Traverse Resort were amazing.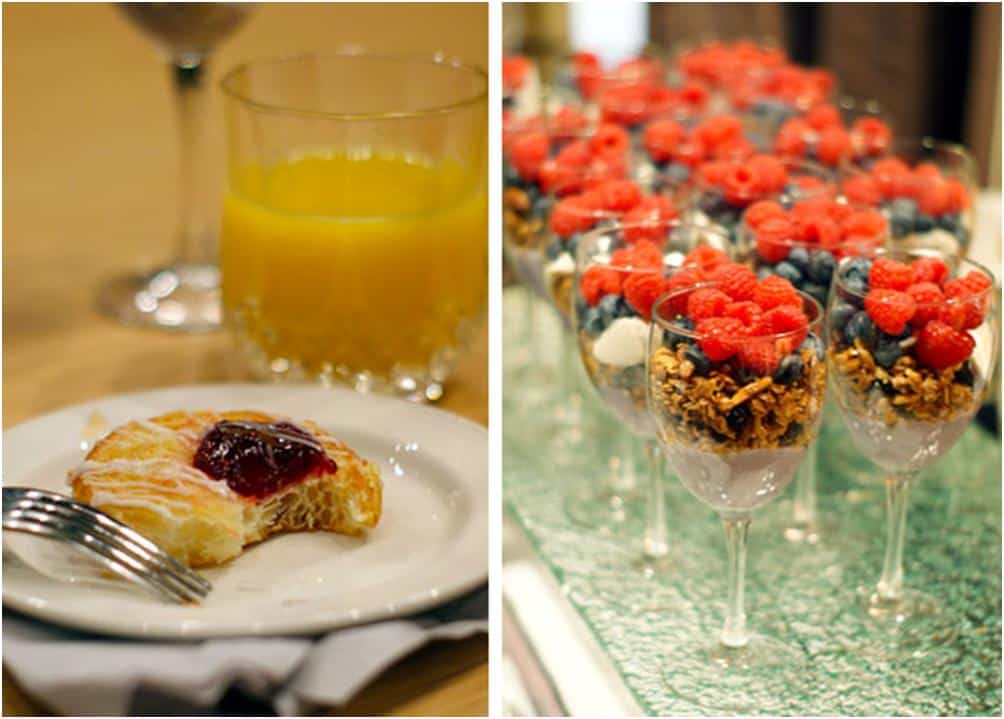 The view from the rooms at the Homestead Resort wasn't too shabby either.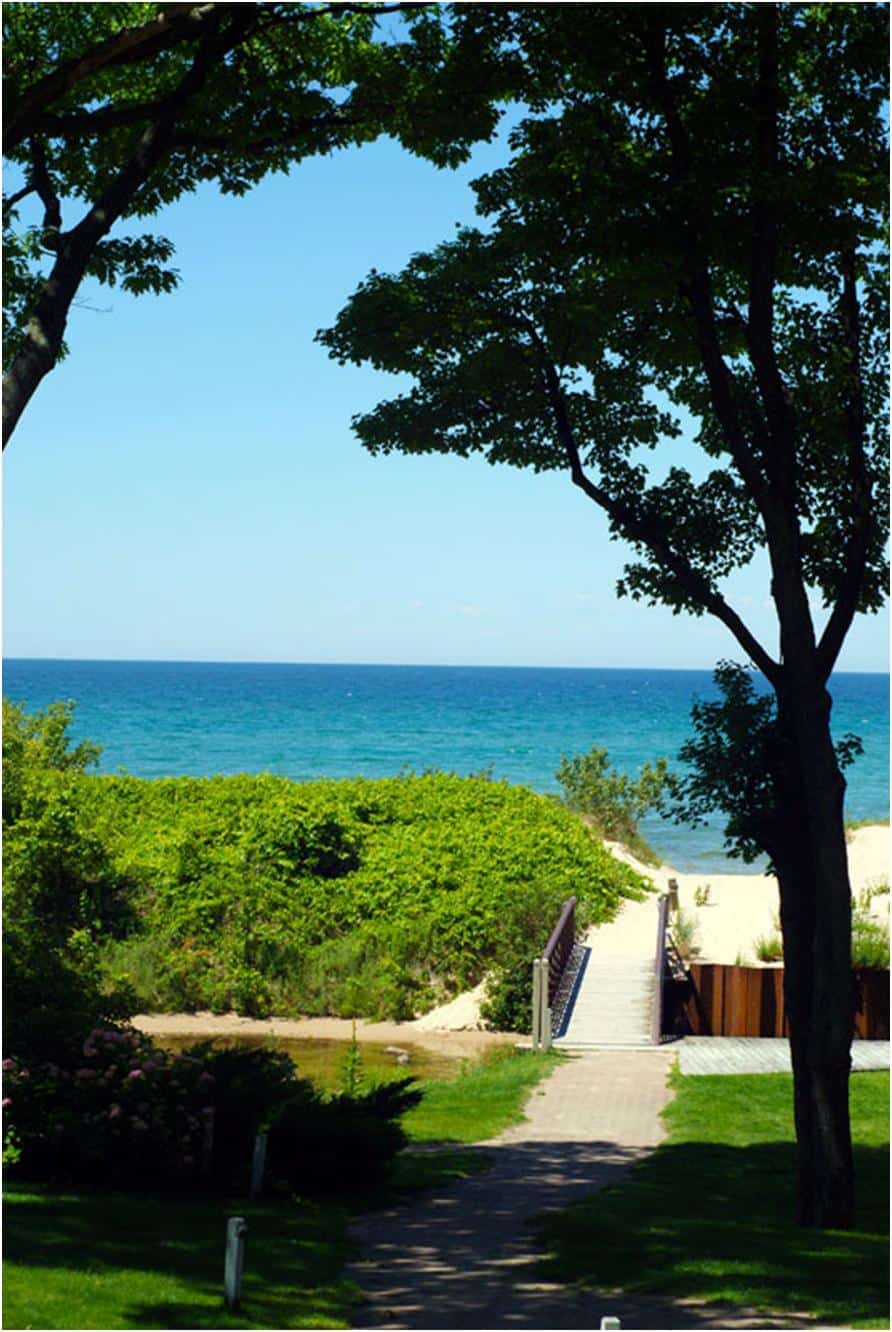 Whitefish was served at almost every meal and it really was delish.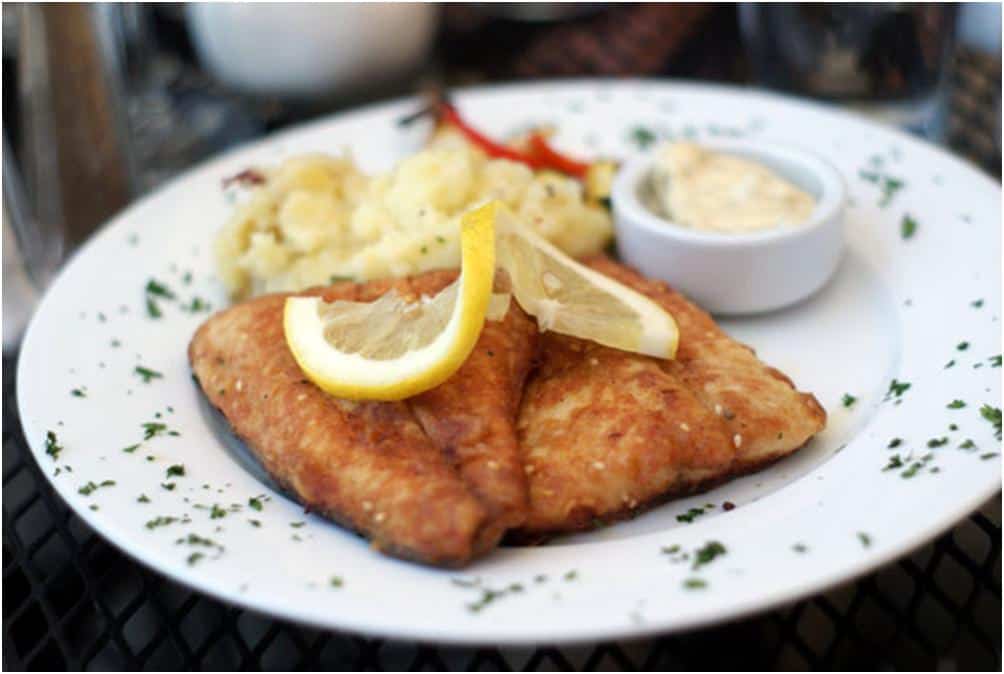 The ambiance at this little grill in Leland was maybe my favorite of the trip. We ate on the deck over-looking the water and watched the sunset. Just fifty feet away we could walk down a dock that housed fishing boats and old shanties that were turned into shops.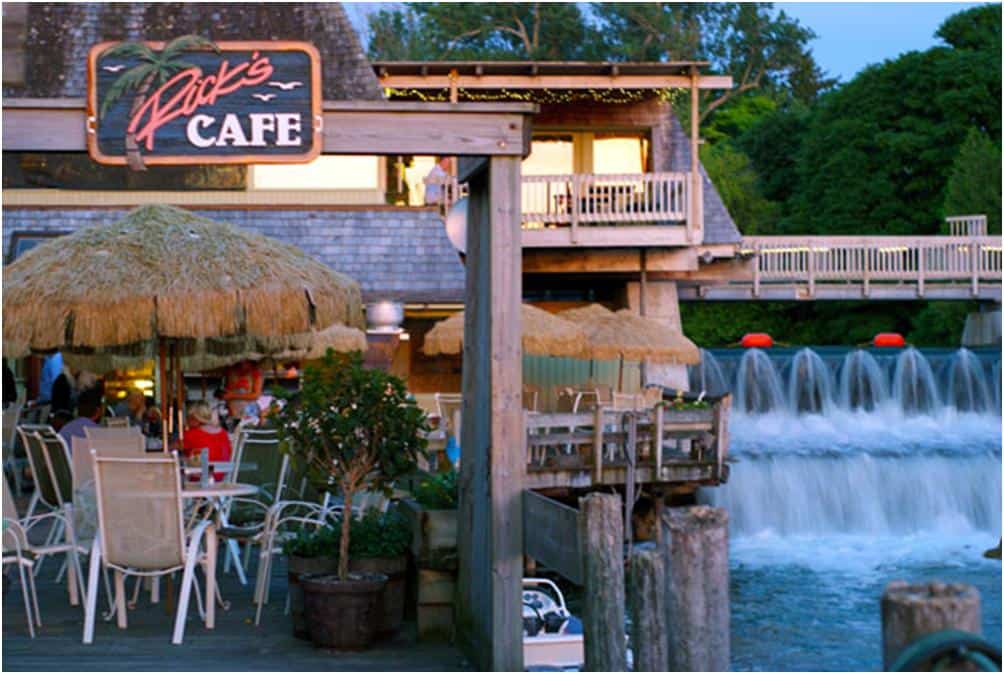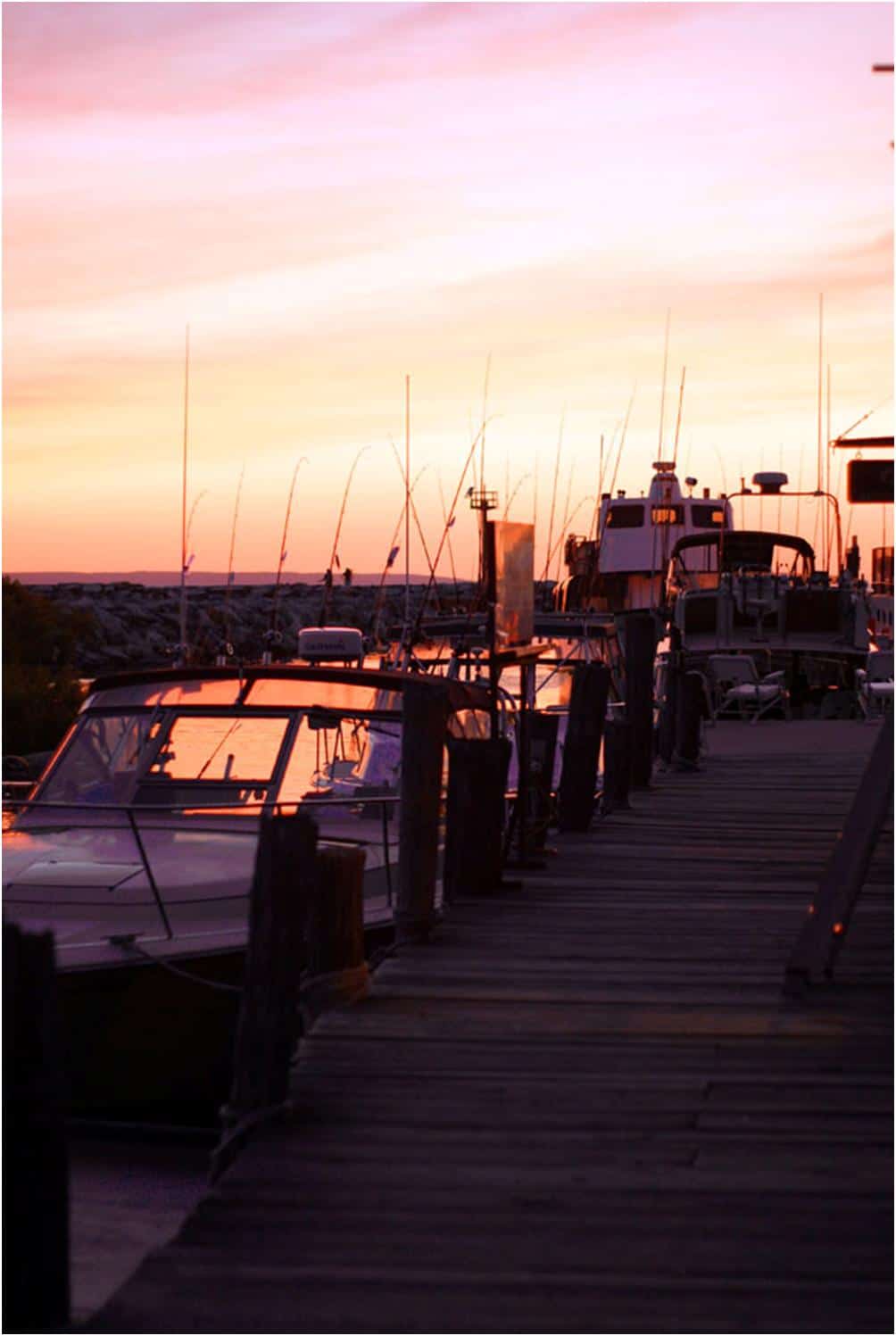 This is a coconut cream pie topped with a pineapple compote that was amazing. Below it is more whitefish.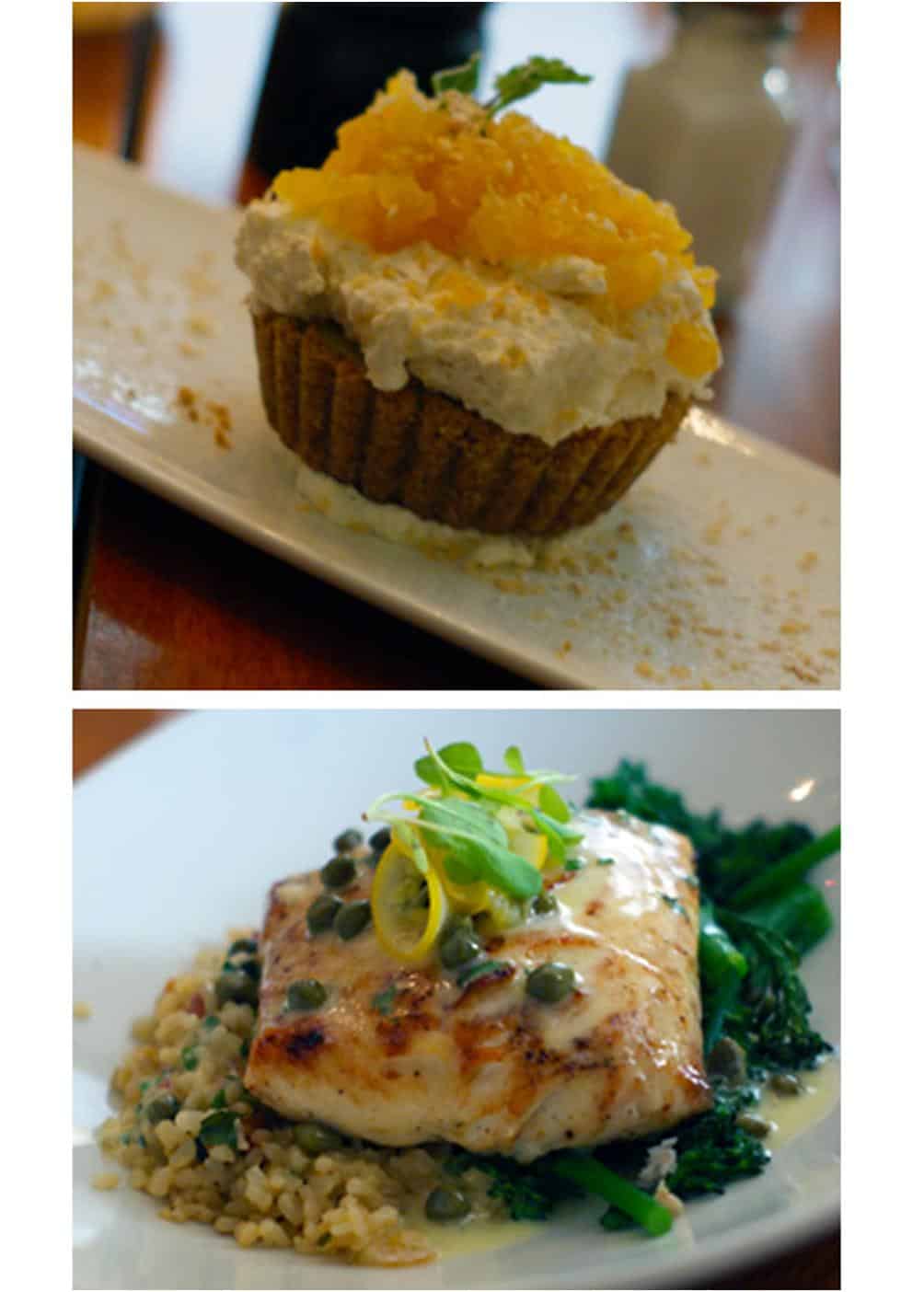 My first, and probably last oysters. No matter how I try, I just don't get it.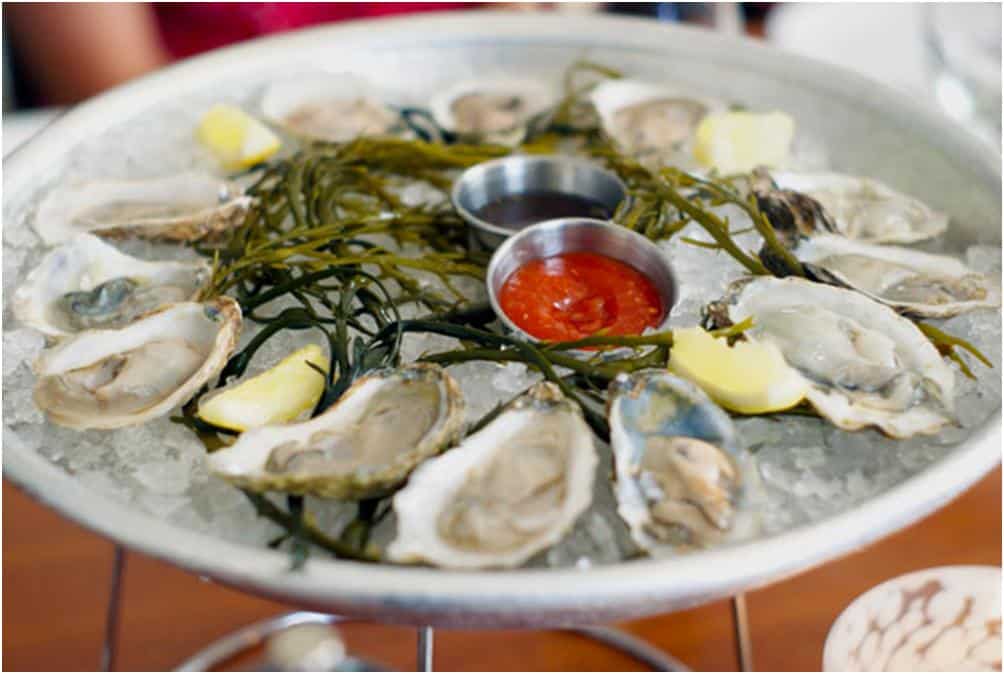 And then, of course, we visited Sleeping Bear Dunes. It really is just as pretty as all the pictures make it look. I wish we would have had more time for laying around on the beach and playing in the water, but alas, there was eating to do! I can't complain really. It was such a fun trip and I'm so glad I was able to be a part of it.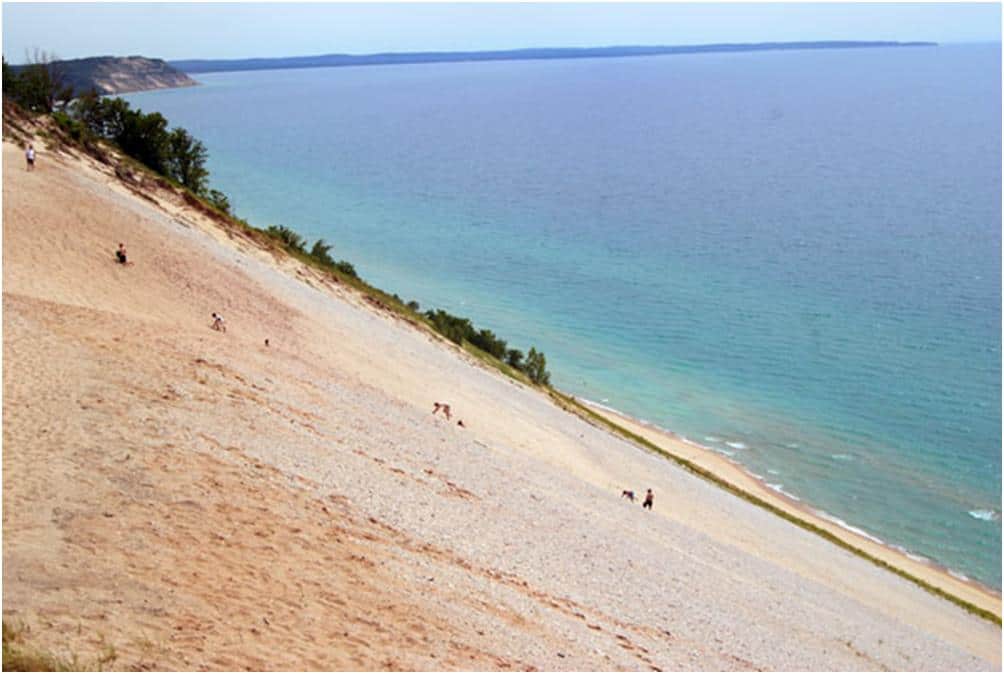 I have a few more stories about my time in Michigan that will be up on The Daily Meal soon. I'll keep you updated and let you know when they go live. Until then, go here, scroll to the bottom and watch the Pure Michigan Commercials. It's kind of like being there, sorta. Especially if you have pie shipped to you!