Hi, I'm Heather, and I like food.
I'm starting this blog as a completely selfish way to keep my recipes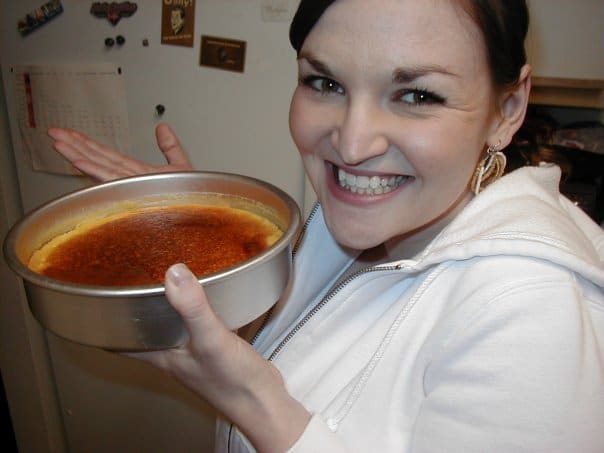 organized. I've become tired of the messy pile well kept stack of recipes that accumulate on my microwave. Besides the fact that it's ridiculously difficult to find the recipe I'm looking for, I'm sure it's a fire hazard disaster waiting to happen. I'm not going to lie,  I've had many failed attempts at "blog keeping". But, I  feel like I'll be better at it if I'm not blogging for everybody else. Like I said, selfish.
Although I'm being completely self-centered here, don't hesitate to make comments. PLEASE PLEASE PLEASE COMMENT!  I'd love to hear if you've tried one of my recipes, have questions, or just want to tell me I'm cool.
I will do my very to best to give credit where credit is due. That being said, most of the recipes I post I consider my own, as it's just not in me to leave a recipe "as is". I usually make enough changes that they no longer resemble the original recipes.  I also have ALOT of recipes in my arsenal that are scribbled almost unintelligibly on scraps of paper from random, un-noted sources. If a recipe I post is yours, please let me know if I'm a dirty thief.
I've been cooking my whole life and have loved food for eternities. Cooking and eating (much to my demise) is stress relief for me. I've graduated from culinary arts school, worked in restaurants and bakeries, and have dabbled in running a cake decorating/catering business for a while. Right now, I'm a stay-at-home mom with a 3 yr. old daughter and another one on the way. My hubby is a student, we're poor, and happy. Life is good, and food makes it better! Enjoy!