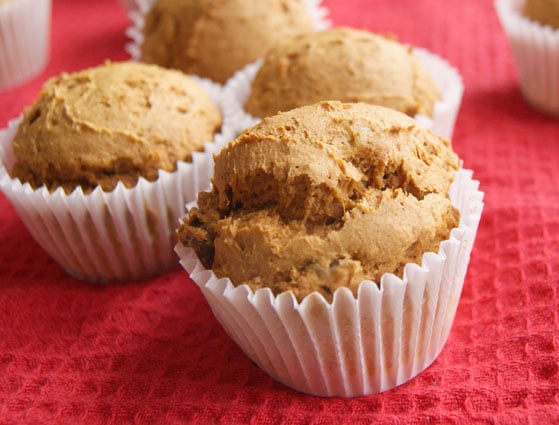 So, I have a daughter that loves muffins. She'd eat them all day if I let her.  These pumpkin walnut muffins are some that I don't mind her eating more one of a time because it's loaded with pumpkin goodness, super easy to make, and takes all of 3 ingredients. 3. That's it.
Start with 2 spice cake mixes, 1 lg. can of pumpkin, and about a cup of walnuts.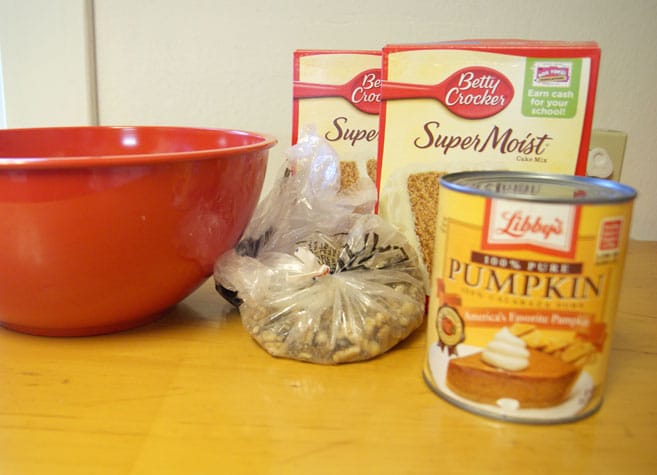 Are you ready for the hard part? Dump the cake mix and pumpkin into a bowl.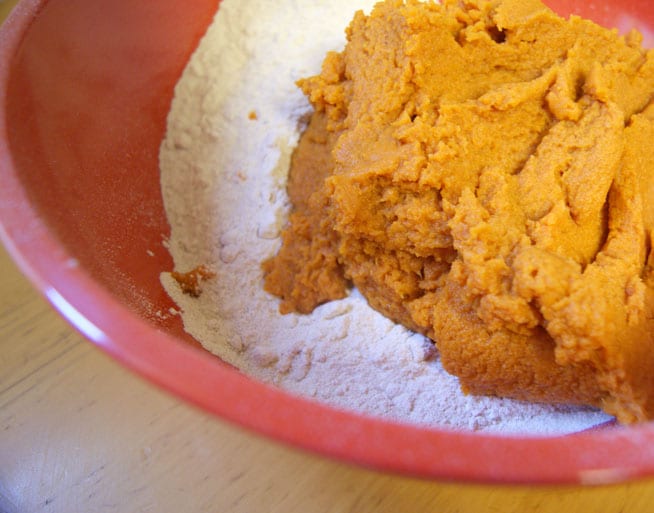 Very good.  Now it's time to taste.  Not me, her.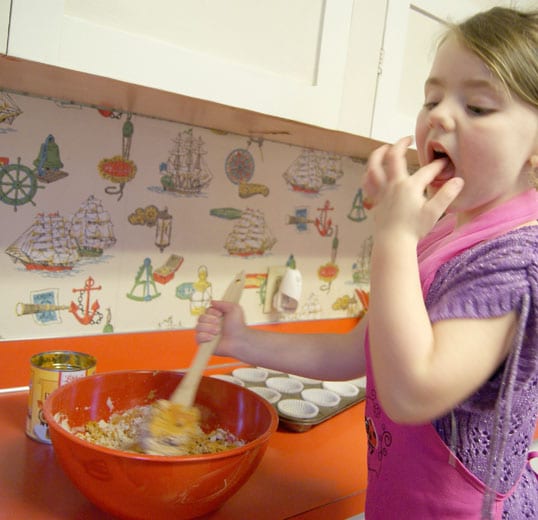 Stir until it's combined and there's no more dry parts.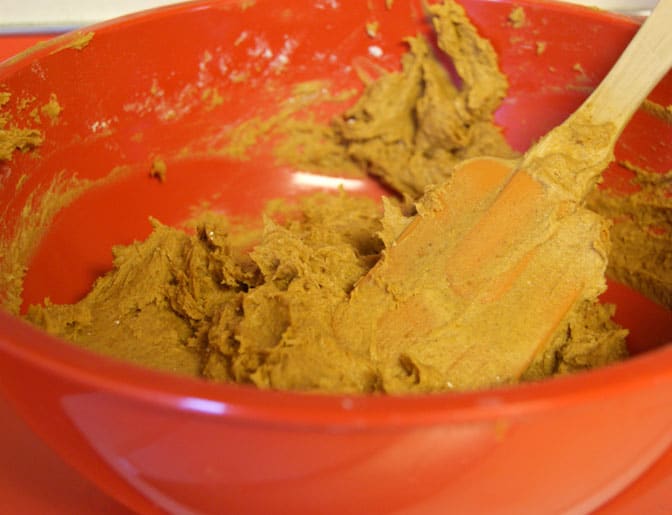 Better taste again.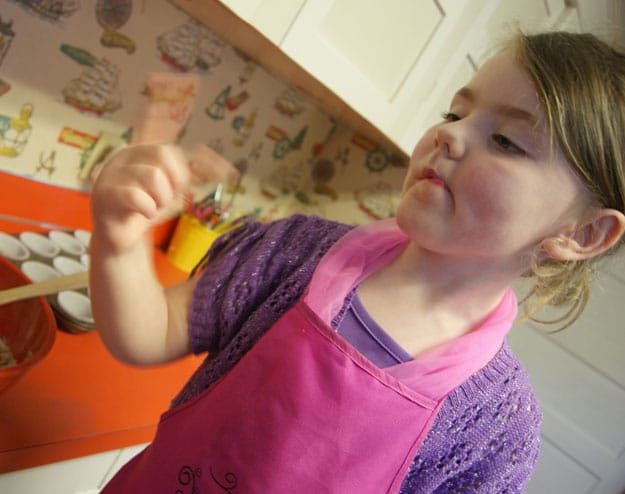 Add some nuts. After taking this picture, Emmie decided she wanted M&M's in some too. They were good. Chocolate chips would be good too.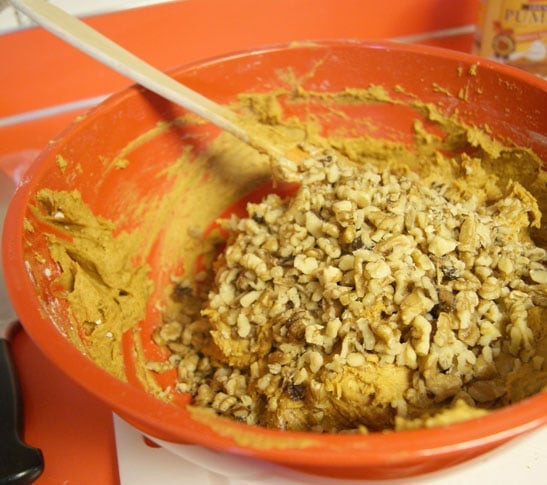 Oh the excitement!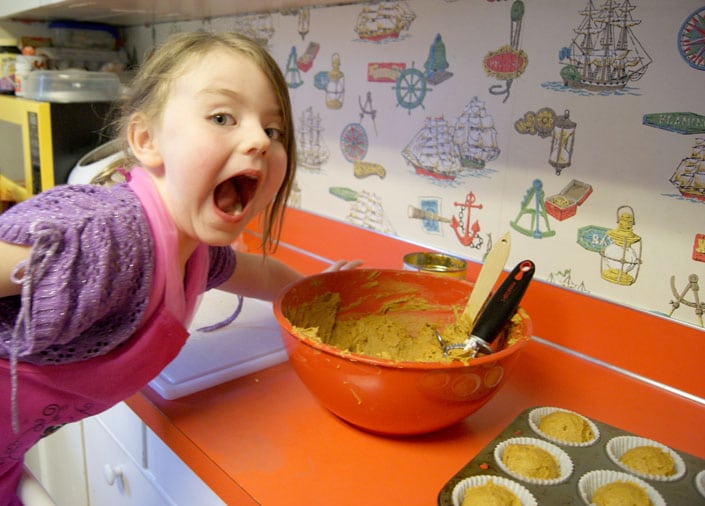 Time to scoop them up! I use an ice cream scoop for all my muffins and cupcakes to make scooping them easier and more even. It also makes the tops smooth which is nice for this recipe because the shape of the muffins don't change very much while baking.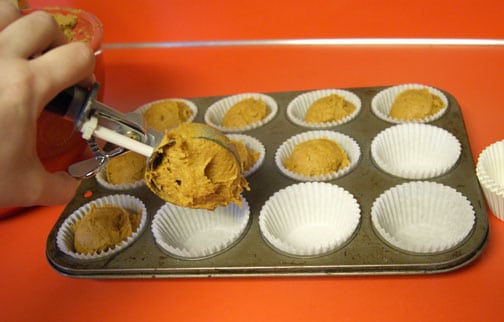 Pop them in the oven at 350 for about 20 minutes and you've got Muffins! And, in my case, a very happy four-year-old. Enjoy!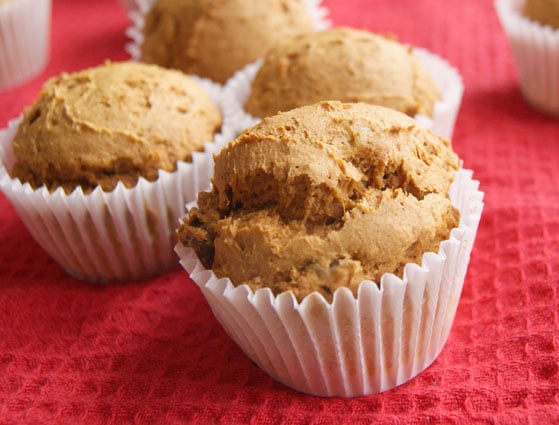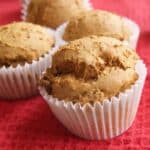 Easy Pumpkin Walnut Muffins
Ingredients
2

spice cake flavored cake mixes

1

large can pureed pumpkin

26 oz. I think

1

cup

walnuts

chocolate chips, M&M's or a combination of both.
Instructions
Preheat oven to 350 degrees. Combine cake mix and pumpkin in a large mixing bowl. With a spatula or wooden spoon, stir until combined and no dry spots remain — the batter will be thick.

Add in your walnuts and other mix-ins and spoon into a lined muffin tin. Bake for 20-23 minutes or until a toothpick inserted in the center comes out clean.