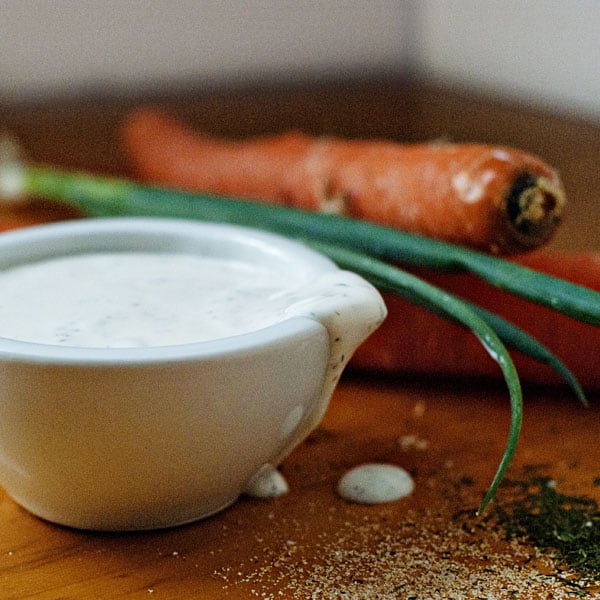 Ranch dressing is a multifaceted mistress of sorts. You either like it and can enjoy it on a salad, LOVE it and dunk everything from pizza to shoe leather in it, or think it's an epicurean abomination all together and are lobbying to remove it from the shelves of grocery stores. If you're of the last camp, feel free to stop reading now. I love you, but this post is just not for you.
If you fall somewhere in between the realm of LIKE and LOVE, you're in for a treat. I happen to think that bottled ranch dressings are an atrocity, but love a nice, freshly made ranch. In the past I've made it with a packet of ranch dressing mix, but hated paying over $1 for half of an ounce of salt and garlic powder.
Making your own mix is super easy, really fun (think sand art), and is significantly less expensive than buying the packaged mixes. Another bonus is that you'll always have a stash of it in the pantry as one recipe makes enough mix to keep your salad, pizza and hot wings well dressed for quite sometime.
You'll start with a mason jar, parsely, black pepper, garlic salt, kosher salt, granulated onion and garlic, and dill weed. Be as artistic as you want to be and layer all the herbs and spices into the jar. Screw on the jar lid and mess up your beautiful layers by giving it a good shake. You're done!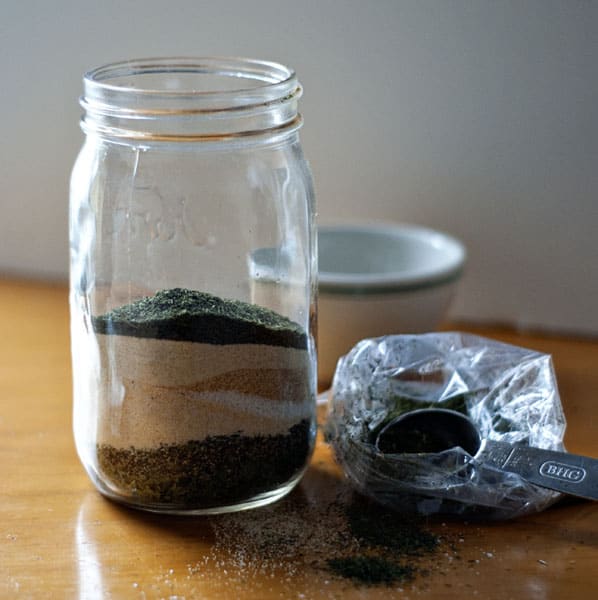 When you're ready to make some dressing just add 1 tablespoon + 1 tsp of the mix to 1 cup mayonnaise, 1 cup milk, 3/4 C sour cream, and 2 tablespoons lemon juice. Stir, stir, stir!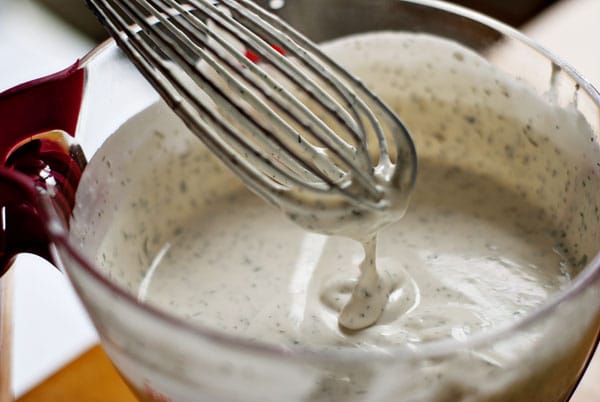 This mix works interchangeably with other recipes that call for a packet of ranch dressing mix. Use 1 tablespoon for every packet needed. I'll be back on Wednesday with an awesome recipe using this mix, but in the meantime if you need to get your ranch fix, try these Slow-Cooker Cilantro Ranch Chicken Tacos, or this BBQ Chicken Chopped Salad.
Pin it! You know you want to…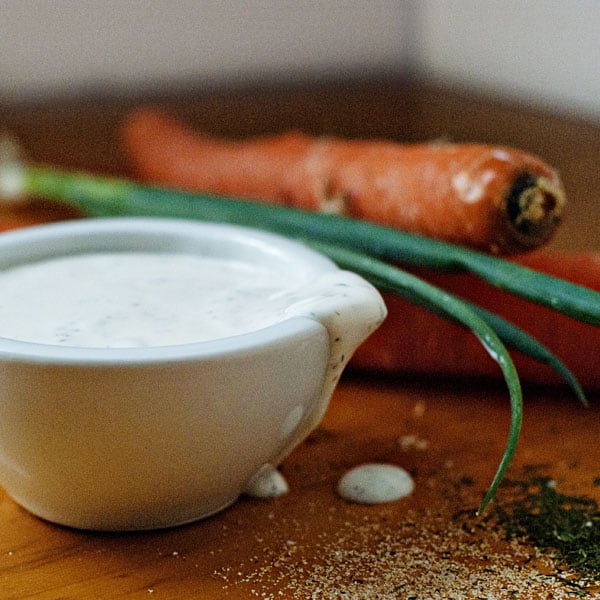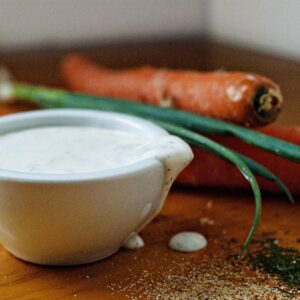 Homemade Ranch Dressing Mix
This recipe make a ranch that is a pour-able consistency. perfect for salads. If you like your ranch thicker, add a little bit of milk at a time until it's the consistency that you like.
Print
Pin
Rate
Ingredients
3/4

C

dried parsley

2

tbsp

black pepper

1/4

C

garlic salt

1

tbsp

kosher salt

2

tbsp

granulated garlic

1/4

C

+ 2 tbsp granulated onion

1/2

C

dill weed
Instructions
Combine all herbs and spices in a jar and shake to mix.

Combine 1 tbsp + 1 tsp mix with 1 C mayonnaise, 1 C milk, ¾ C sour cream, and 2 tbsp lemon juice.

Use mix interchangeably in recipes calling for ranch dressing mix. Use 1 tablespoon mix for every packet needed.
Are We Friends On Pinterest?
Follow Me For More Great Recipes @hlikesfood