Happy Halloween!
I was originally planning on posting a super fun/gross looking Halloween recipe today, but I got distracted. Or maybe I should say that me and my bag or tortilla chips got distracted and decided to lounge around the house and eat nothing but this guacamole. It was an absolutely awesome day, but alas, I was left with nothing but an empty bowl, a disheveled house, and the satisfaction of FINALLY seeing Joey and Pacey get together (Dawson's Creek on Netflix, I'm a sucker for teen drama). I guess it was worth it.
So today I'm going to leave you with something that is neither Halloweenie nor gross looking, but is in fact one of my all-time favorite dips. I recently discovered the secret to making perfect guacamole- citric acid. I've always been a purist when it came to guac and loved the simple combination of avocado, lime, tomatoes, and garlic. Until one day I woke up to about 26 ripe avocados staring me down and I didn't have a single lime in my possession. I decided to pull out my citric acid and do some experimenting and, let me tell you, I'm never going back to the lime again.
The citric acid not only gives the creamy avocados the citrusy bite that lime juice does, it is also a natural preservative so it keeps the browning at bay much longer. A little bit goes a long way, but the results are fabulous! Citric acid is a white granulated substance that looks like sugar and is easily found at health food stores and even sometimes in the bulk section of some markets.
I don't have a step-by-step for you today because all my energy was put into being mad at Dawson for keeping Joey from Pacey (obsessed, much?), but it's an easy toss-everything –into-the-bowl-and-mix sort of recipe so I think you'll fare just fine! J
Have any fun Halloween plans for tonight? My family is headed to go see Frankenweenie dressed as zombies and then spend the rest of the night passing out candy. With any luck, we might even watch Tremors once the girls are in bed! I don't do REAL scary movies so Reba will have to do.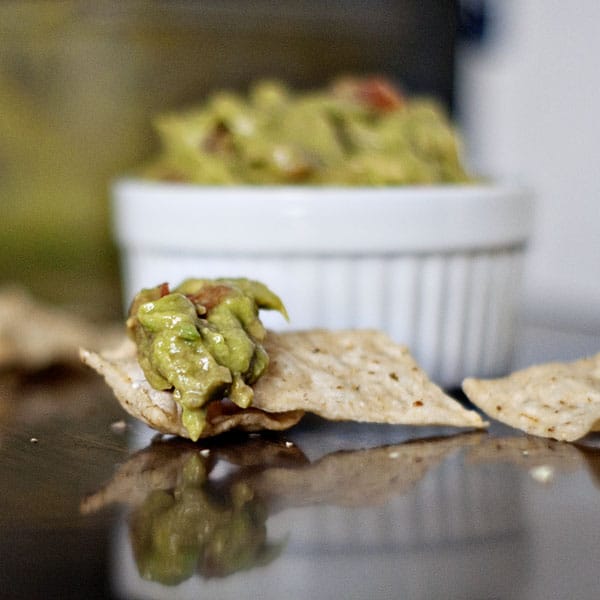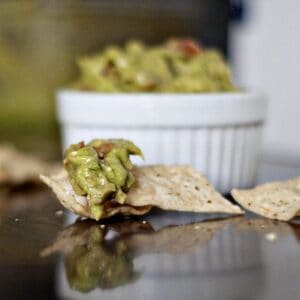 Ingredients
3

ripe avocados

pitted and diced

1 to

mato

diced

1/4

C

red onion

diced

1/4

C

cilantro

chopped

1

clove

garlic

minced

1/4

tsp

kosher salt

1/4

tsp

citric acid
Instructions
Place all ingredients into a bowl and mix until well combined. Taste and add more salt and citric acid to taste. Store covered in fridge. Tastes best when left to let the flavors blend for a few hours.
Nutrition and Food Safety Disclosure