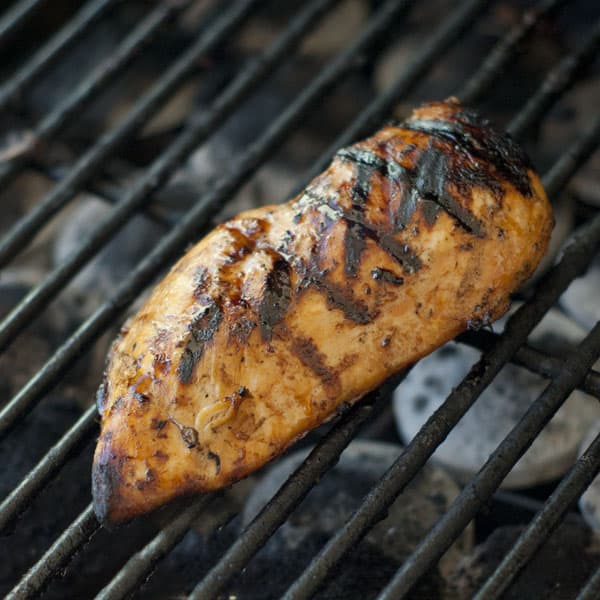 Well, welcome to Monday friends. Has it been hot where you are? We're not so used to the triple digits in the Pacific Northwest and Mother Nature blessed us with such temperatures last week. What a dear, dear woman.
No A/C + Lack of pina colada serving cabana boys and private pools = me grumpy. It also makes for a good time to turn on the grill- to both keep my house cool and to take my heat induced aggression out on cleaning the grill grates. It's a win-win situation, really.
This marinade works great on all cuts of chicken (breast, thighs, drumsticks), but also works well with turkey breasts, and even cuts of beef (think skirt steak or tri-tip). It's kind of reminiscent of teriyaki, just sweeter with a bit of a zip. The longer the meat is in the marinade, the more flavorful it will be. I wouldn't go longer than overnight though as the meat could take on a weird texture if left in it for too long. The meat is great on its own or makes for delicious chicken sandwiches. You could also brush on a little BBQ sauce during the last few minutes of cooking for a twisted BBQ chicken masterpiece.
You'll need 5 ingredients: soy sauce, 1 can of lemon-lime soda (not diet), olive oil, 2 minced garlic cloves and Dijon mustard.
Place chicken in a Ziploc bag and add in all the marinade ingredients.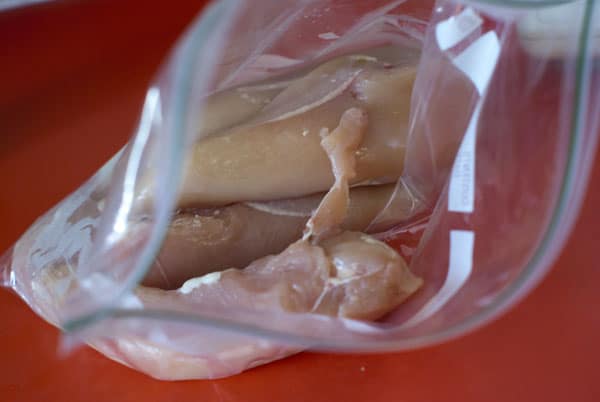 Let the bag do its thing for a few hours or overnight.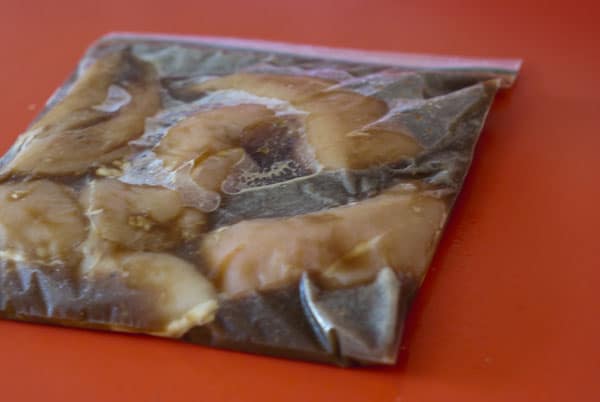 Season each breast with salt and pepper and grill chicken over medium-high heat until cooked through, about 15-20 minutes.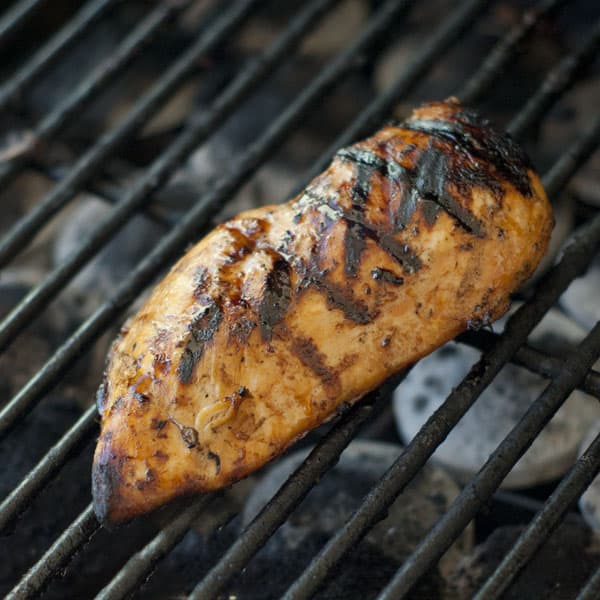 Now, who wants to bring me a pina colada? …anybody?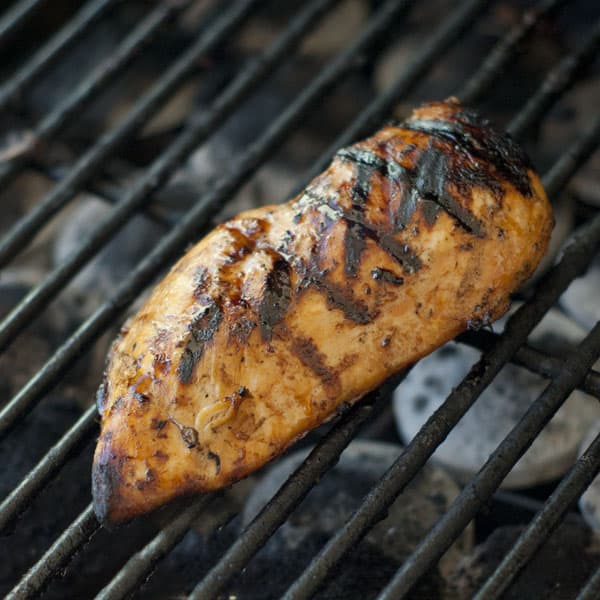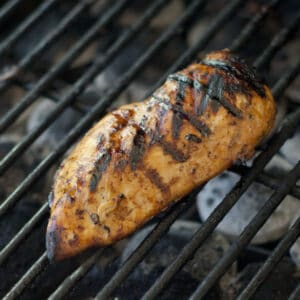 Ingredients
4

chicken breast halves

boneless/skinless

1

12 oz can lemon-lime soda

1/2

C

soy sauce

1/4

C

olive oil

2

cloves

garlic

minced

2

tbsp

Dijon mustard

salt and pepper
Instructions
Place chicken in a Ziploc bag and add soy sauce, soda, garlic, mustard, and olive oil.

Seal bag and let marinade for 3 hours up to overnight.

Remove chicken from marinade, season with salt and pepper and grill over medium-high heat for 15-20 minutes or until cooked through.
Are We Friends On Pinterest?
Follow Me For More Great Recipes @hlikesfood