This Frozen Hot Chocolate will keep you cool and sufficiently sweet this winter if you can't get to the original at Serendipity 3!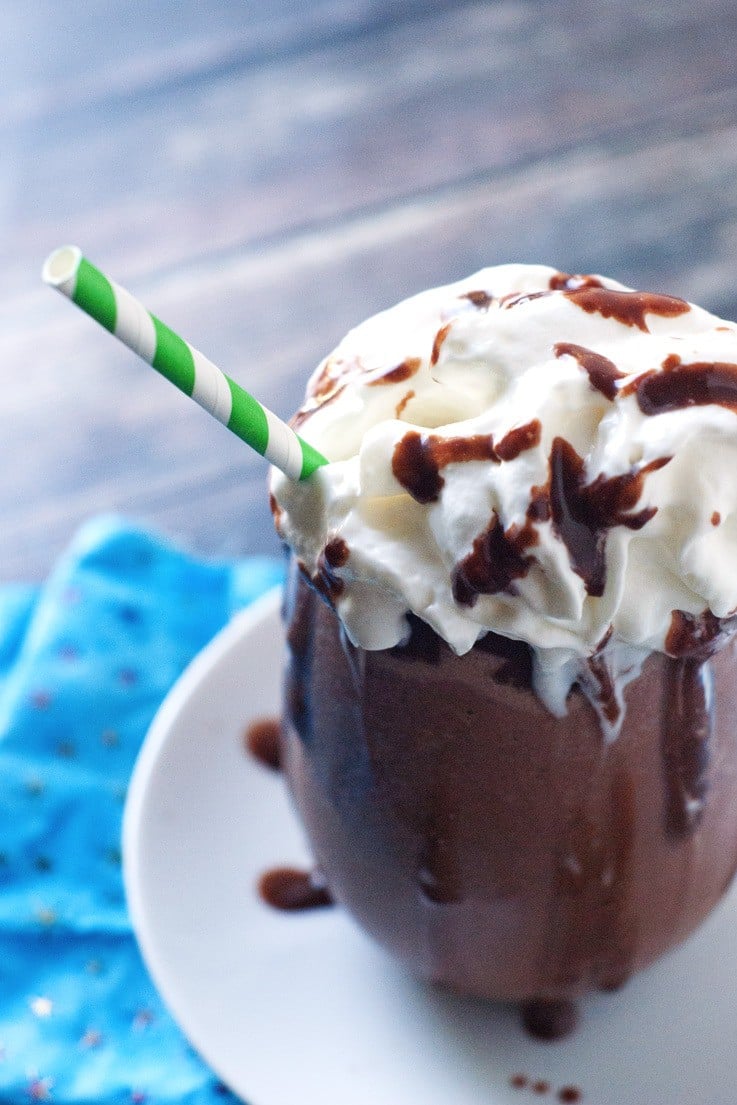 As promised in the weekly newsletter (you can sign up for that here if you're not already), this is a super simple recipe perfect for the summer months that is always a big hit at my house. I've never been to Serendipity 3 in NYC and tried their famous frozen hot chocolate but I'm not sure I need to. My version is chocolatey and rich and only takes 3 ingredients that you likely have on hand.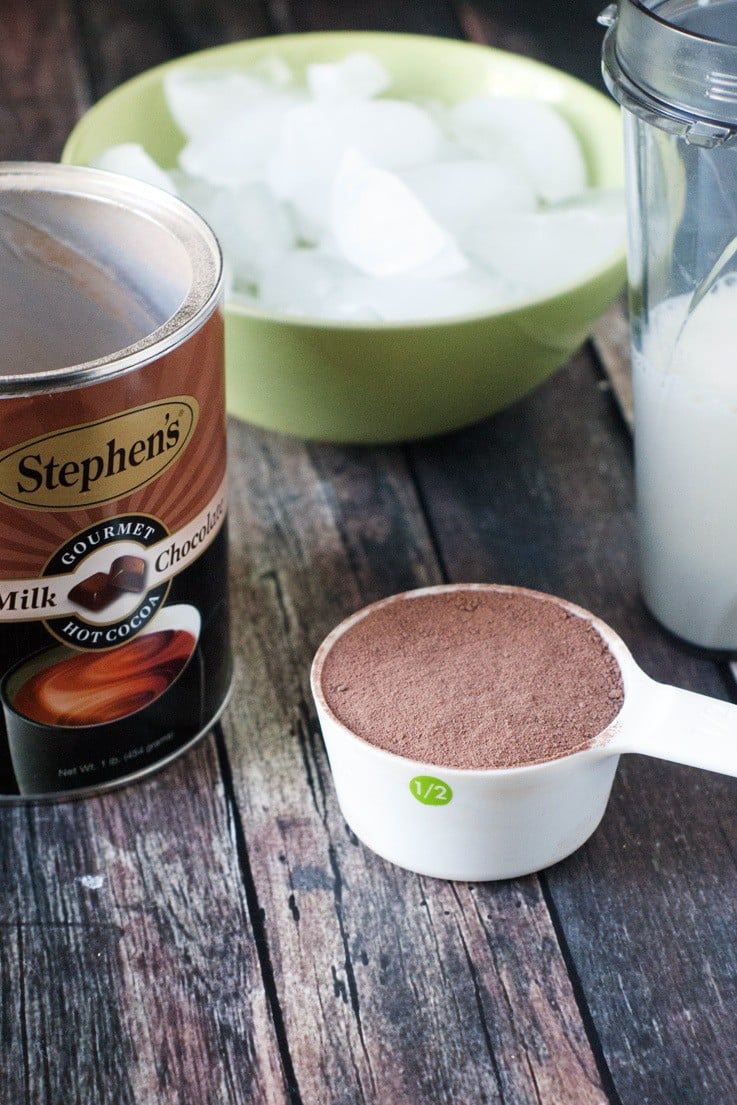 It's important that you use a good quality hot cocoa mix or you'll swap some of the richness with straight-up sweetness. You want the chocolate flavor to really stand out. This time I used Stephen's Milk Chocolate flavor and have tried it with the dark chocolate flavor as well.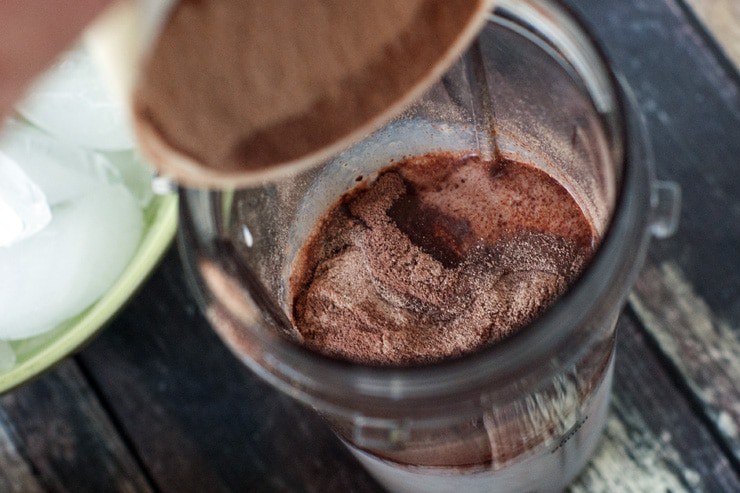 Milk, cocoa mix and ice all get thrown into the blender and are sent for a whirl.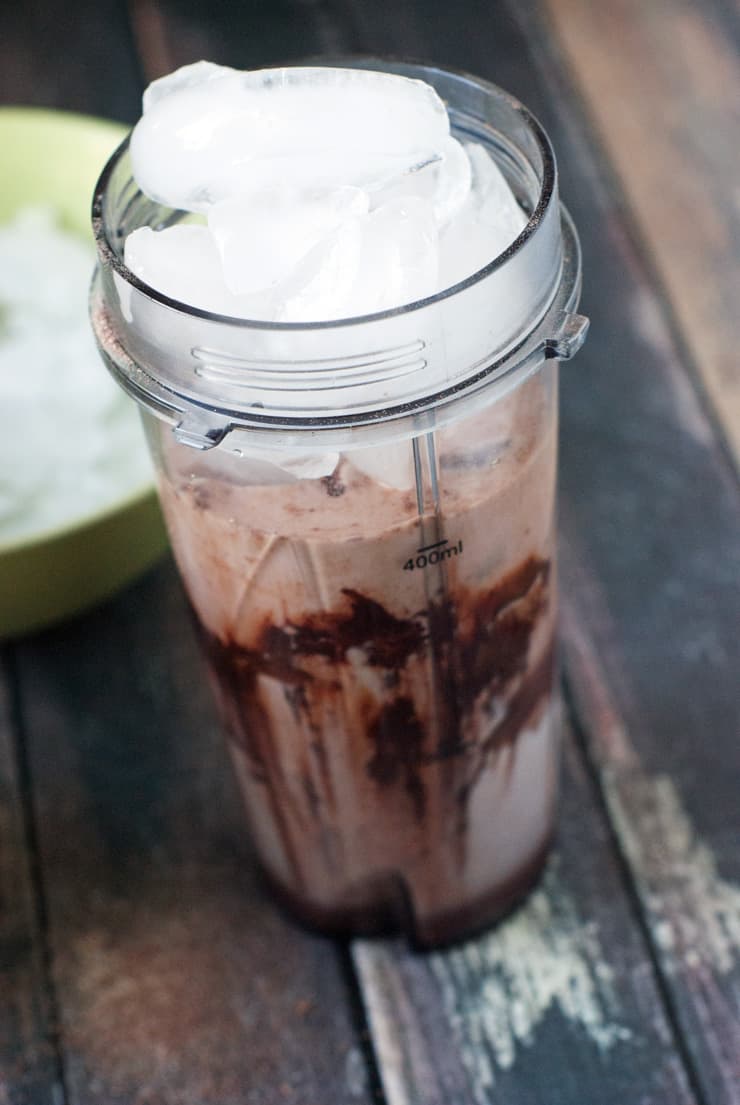 If your blender has single serve blender cups one recipe will fit perfectly in it. When the mixture is smooth and all the ice has broken down, it's ready. Depending on how big your sweet tooth is this recipe makes 1-2 servings. I always split it in half. Besides, things taste better when shared, especially when they are topped with whipped cream and chocolate syrup. Don't you DARE forget the chocolate syrup! You've been warned.
Recipe Notes

Made this recipe?
I'd love to see how you rocked it! Share your photo on Instagram with the hashtag
#heatherlikesfood  --
It will totally make my day to see it!