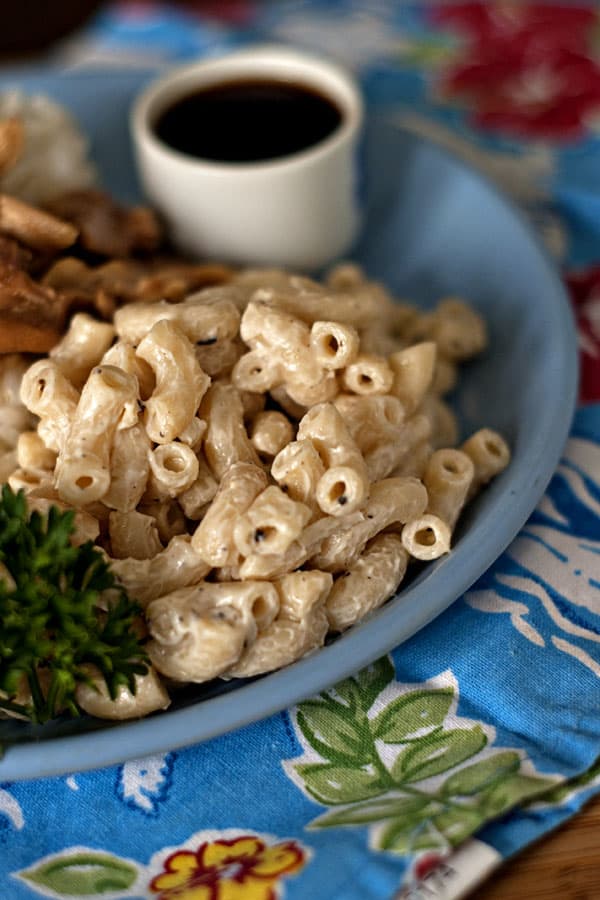 When I posted the recipe for Hawaiian Shoyu Chicken a few weeks back I promised that a recipe for macaroni salad wouldn't be too far behind. I'm willing to bet a solid gold doubloon that you've either been to Hawaii and tried their macaroni salad first hand, or have visited one of the many Hawaiian cafes that are popping up everywhere. Am I right?
I love the meat and sticky rice combo that you can find there, but it's amazing what just a scoop of simple macaroni salad can do for the meal. The tangy, chewy noodles are the perfect compliment to the sweet meat. It's no wonder that plate lunches are such a huge part of Hawaiian cuisine because they are just down-right good. I love it because it's simple food. Simple ingredients. Simple preparations. Big flavor.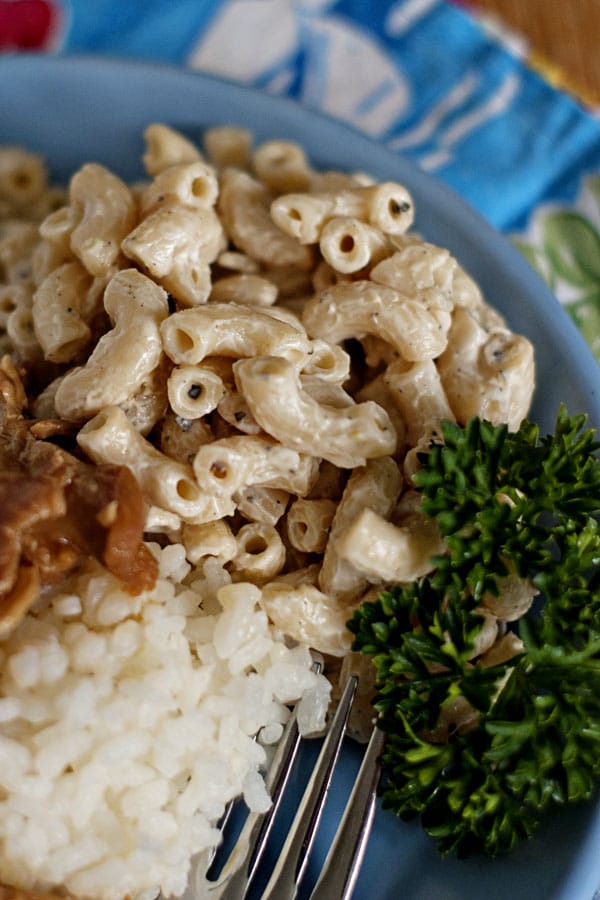 You might be surprised by how few ingredients are actually in this salad, but like I said, Hawaiian food like this is simple.
Okay, and Drool-worthy too.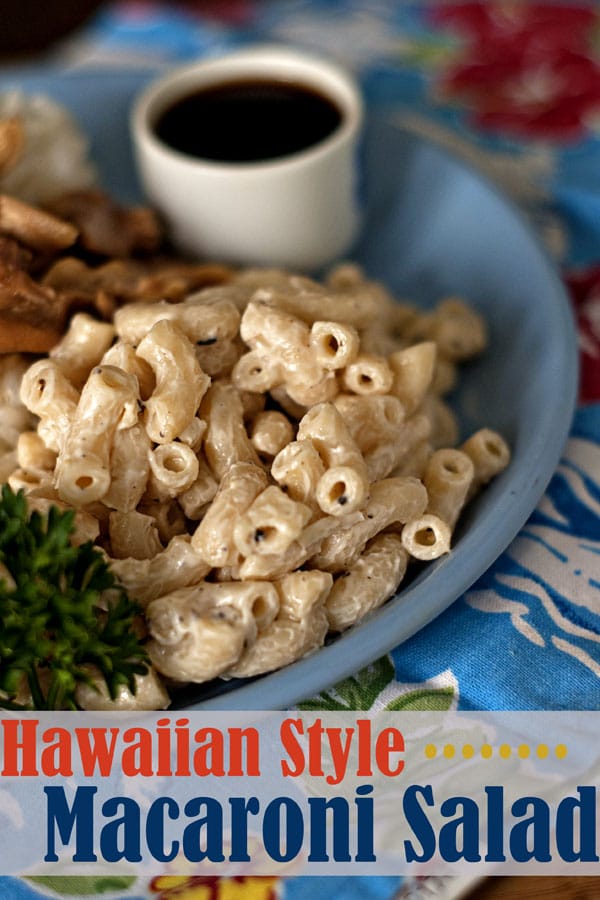 Who's ready to win a Magimix 16 Cup Food Processor? It's coming this week… stay tuned!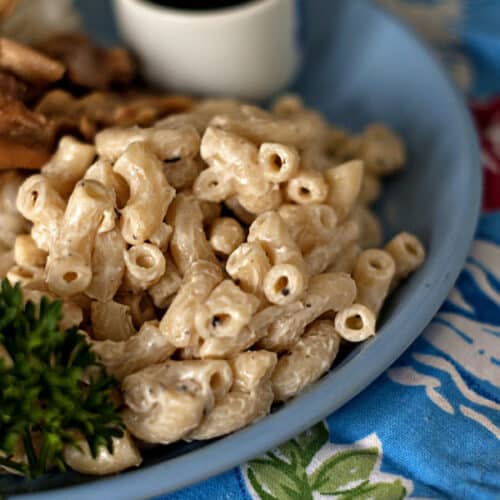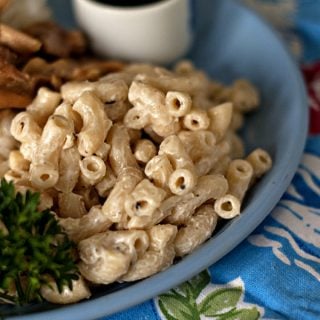 Ingredients
1

lb

elbow macaroni

1

C

mayonnaise

1/2

tsp

kosher salt

2

tbsp

grated white onion

1/4

tsp

ground black pepper

more to taste
Instructions
Cook macaroni until just tender in salted water. Drain and set aside in a large bowl to cool.

Once cooled, stir mayonnaise, salt, onion, and pepper into the noodles until well combined.

Store in the refrigerator until ready to serve. If the salad seems dry add a bit of milk, 1 tbsp at a time or a little more mayonnaise.
Are We Friends On Pinterest?
Follow Me For More Great Recipes @hlikesfood