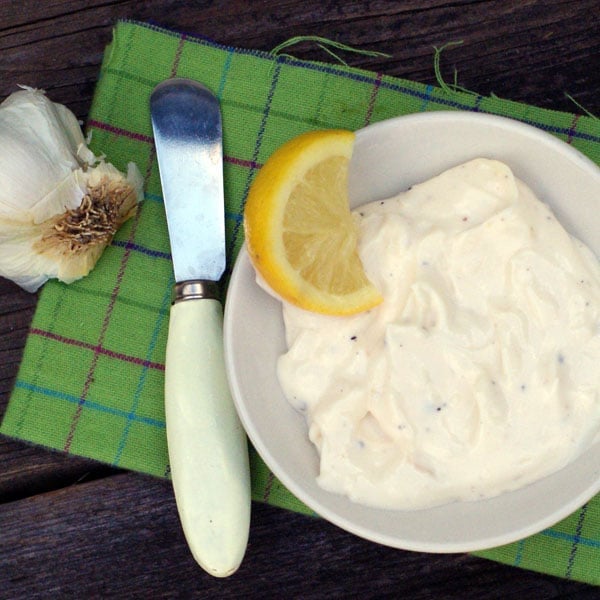 Have you ever wanted impress your friends with your mad cooking skills and knowledge but in reality wanted to put very little effort into woo-ing them? I've got your solution! It starts with an "A" and ends with "ioli". Say it with me now, AYE-O-LEE. Yes, aioli. All you have to do is invite a friend or family member over for a sandwich and when you're making it say,
"Would you like aioli on your sandwich?"
Now, unless they're in the know, the likelihood of them having a clue about what you just said is minimal. When they ask what it is, you can nonchalantly say something along the lines of it being a sauce you just whipped up for the sandwich, it's really no big deal, it's just aioli, you know, a lemon garlic explosion in your mouth, yada yada, you get the idea. All the while your guest is having their mind blown by your awesomeness.
It will work, promise. (All advise solicited above is for entertainment purposes only. I am not held responsible for hurt feelings and/or people's minds not being blown. It is a very real possibility that aioli is more mainstream than I realize. Try at your own risk.)

So, what is it really? Aioli is essentially a fancy name for garlic mayonnaise. It's a traditional sauce made from eggs, oil, and garlic but nowadays, the term aioli can be found describing all types and flavors of egg/oil based sauces. For our purposes I'm using prepared mayonnaise and adding ingredients to it. You'd be surprised what a little lemon juice, garlic, and pepper will do to your everyday sandwich spread.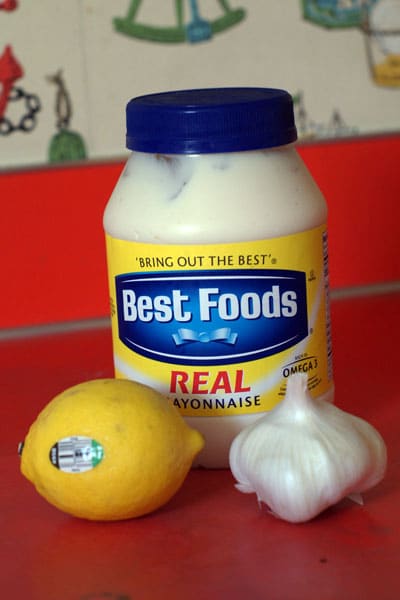 Place mayonnaise in a small bowl and add lemon juice…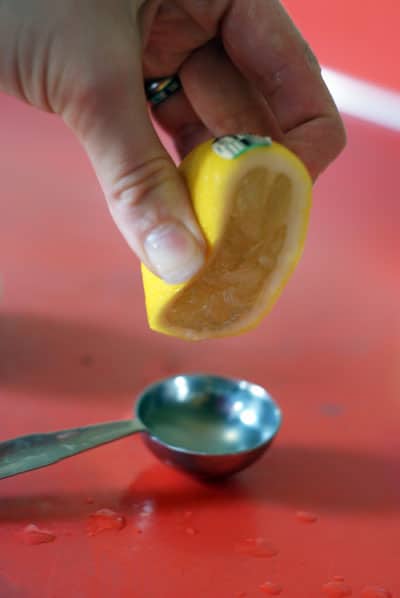 finely minced garlic and just a dash of pepper.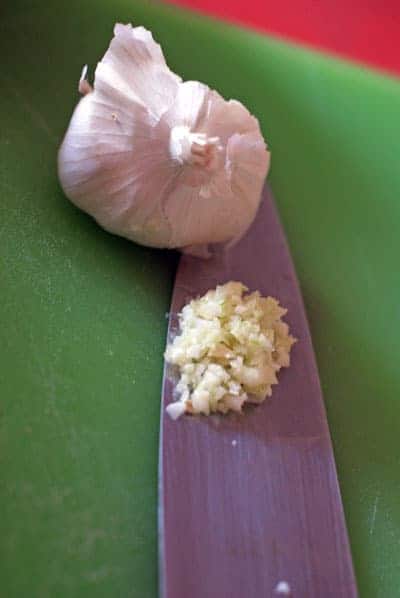 Give it a good stir and place in the fridge for at least 30 minutes to let the flavors meld. You can use this on sandwiches, in recipes, dips, or anything else that you use regular mayonnaise for. Make sure to come back on Monday for a killer hot sandwich recipe using this.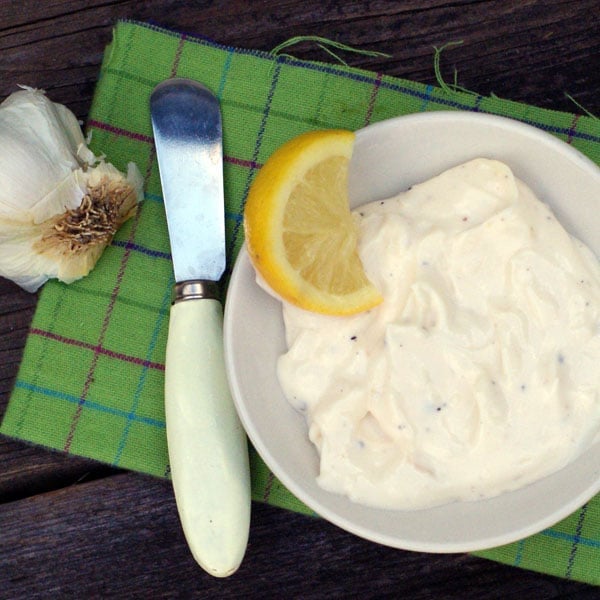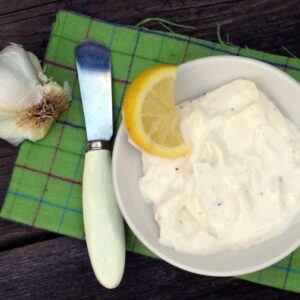 Ingredients
3/4

C

mayonnaise

1

tbsp

fresh lemon juice

1

clove

garlic

finely mined

1/8

tsp

black pepper
Instructions
Combine mayonnaise, lemon juice, garlic, and pepper and stir. Refrigerate for 30 minutes before serving to let the flavors blend.
Are We Friends On Pinterest?
Follow Me For More Great Recipes @hlikesfood