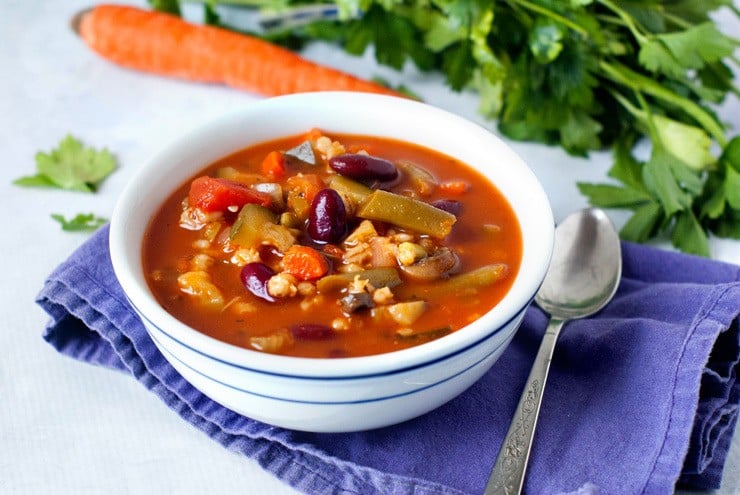 I mentioned in my last post that I've lost 11 lbs in the past 3 weeks and I'm pretty excited about it. This is the first time since having babies that I've had success with diet and exercise. Previously, every time I'd try to loose some of the baby weight I'd have a really good first week, loose motivation, and be frustrated a week later. No good.
This time has been different because I'm actually doing it with a group of friend and we're able to keep each other in check and on track. The accountability has been huge for me! Aside from that I've cut out all refined sugars and flours, upped the fruit, veggies, and water intake, and am exercising 6 days a week. It probably sounds a little harsh, but so far it's worked! I don't intend on this being a permanent, every day change for me but I figure I can do it for 8 weeks, lose some weight, maintain for a bit and hit it again until I'm down to where I want to be! Woot woot!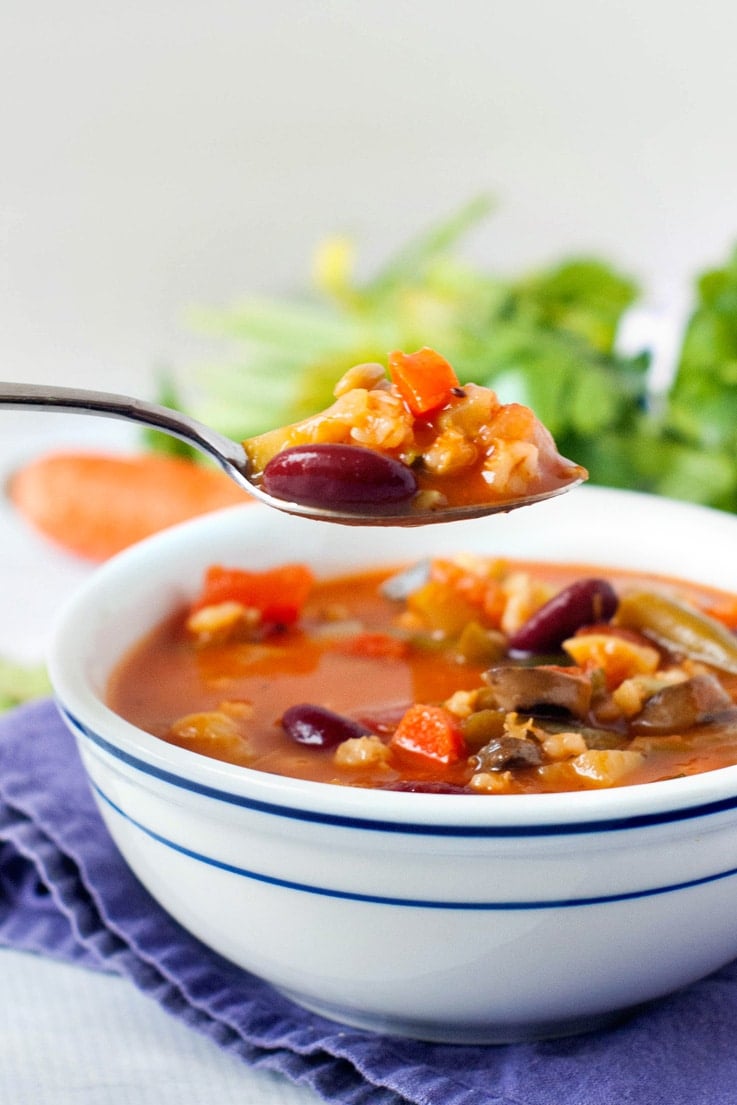 This "diet soup" has been a staple for me the past few weeks and I'm not sick of it yet! Its FULL of vegetables and has the addition of kidney beans and barely so that it keeps you full and satisfied. It's been my go-to lunch when I'm not in the mood for salad and want something hot and comforting. And since a single cup (8 oz) is only 80 calories you can eat until you're full and stay full! Yay!
If there's interest, I may do a post on the specifics of what I'm doing and eating to lose weight. Let me know what you think!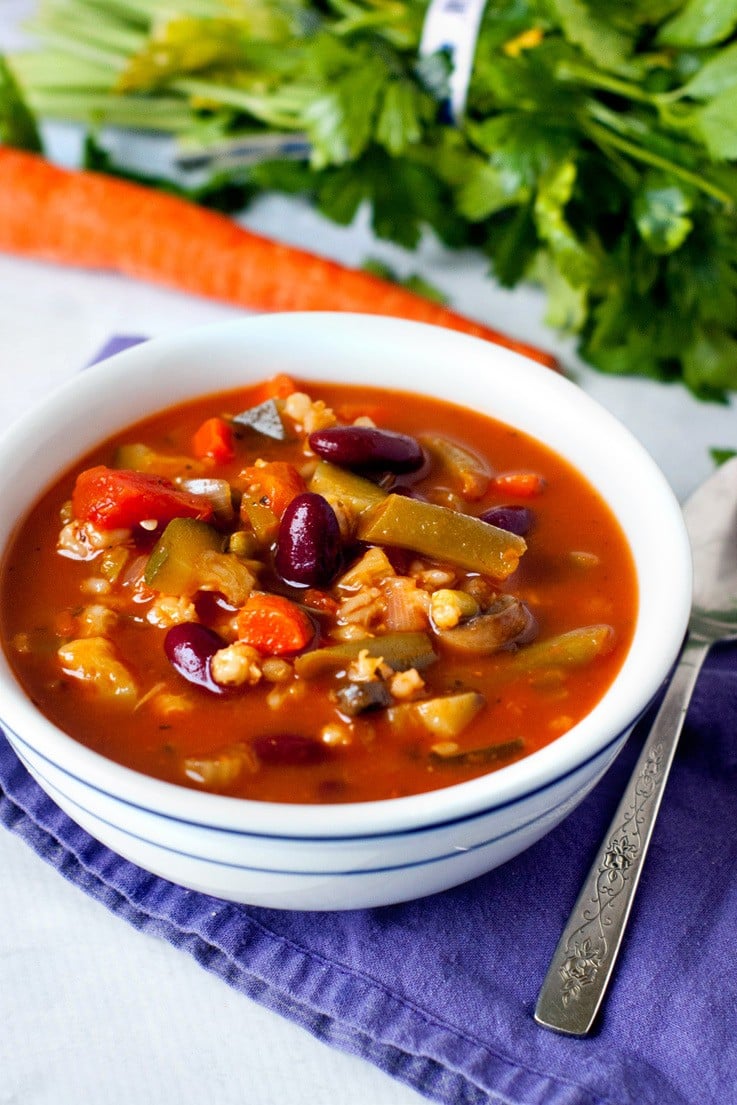 Ingredients
1

tbsp Olive oil

1

medium onion, chopped

8

oz white mushrooms

3

stalks celery, chopped

2

small carrots, peeled and chopped

1

tsp kosher salt

2

cloves garlic, minced

1

tsp Italian seasoning

2

C low-sodium V8 or tomato juice

4

C low-sodium chicken broth

1

can (14.5 oz) Italian seasoned diced tomatoes, UNdrained

1

can (14.5 oz) kidney beans, drained and rinsed

2

medium zucchini, chopped

2

C fresh or frozen green beans, cut

1/4

C pearl barley

hot sauce to taste-- I use 1 teaspoon
Instructions
Saute onion, mushrooms, carrots, and celery in olive oil and salt until the vegetables are just tender.
Stir in garlic, Italian seasoning, V8, chicken broth, tomatoes, kidney beans, zucchini, green beans and pearl barley and bring to a simmer.
Cook at a low simmer for 20-30 minutes or until the barley and all the veggies are tender. Season to taste with hot sauce and serve with grated parmesan cheese.

Made this recipe?
I'd love to see how you rocked it! Share your photo on Instagram with the hashtag
#heatherlikesfood  --
It will totally make my day to see it!