Ready for the most incredible roasted broccoli and easiest dinner of your life? This broccoli lives up to its name and the chicken is so easy to make! Dinner will be done in under an hour with very little prep and you'll have many happy tummies around your dinner table, promise! **Post Sponsored by Barber Foods**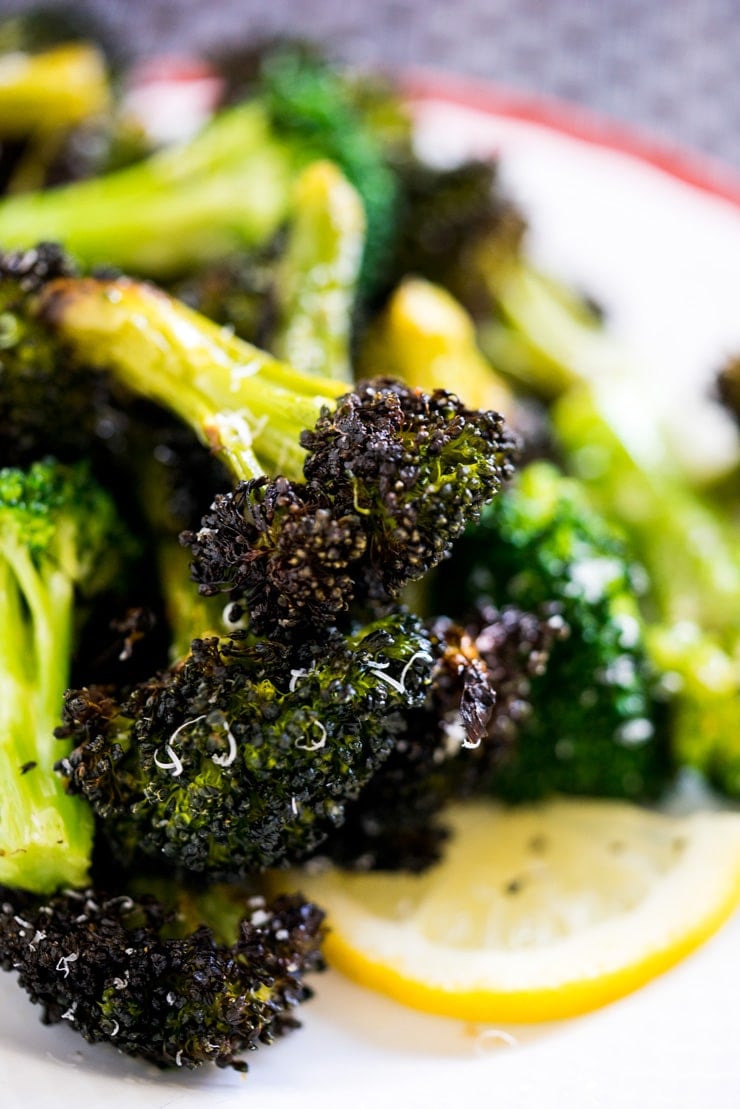 I know y'all are going to think I'm crazy for making a big deal about this broccoli, but you just wait.
You'll see.
One night you'll be rummaging through your vegetable drawer and find some forgotten broccoli. You'll remember this post and think "I guess I'll make that broccoli Heather raved about." Only you'll really just start making it because you have a big bag of broccoli that's on its way out and you don't want to be a wasteful person.
You don't REALLY want to eat broccoli tonight.
I mean, who really likes broccoli, right?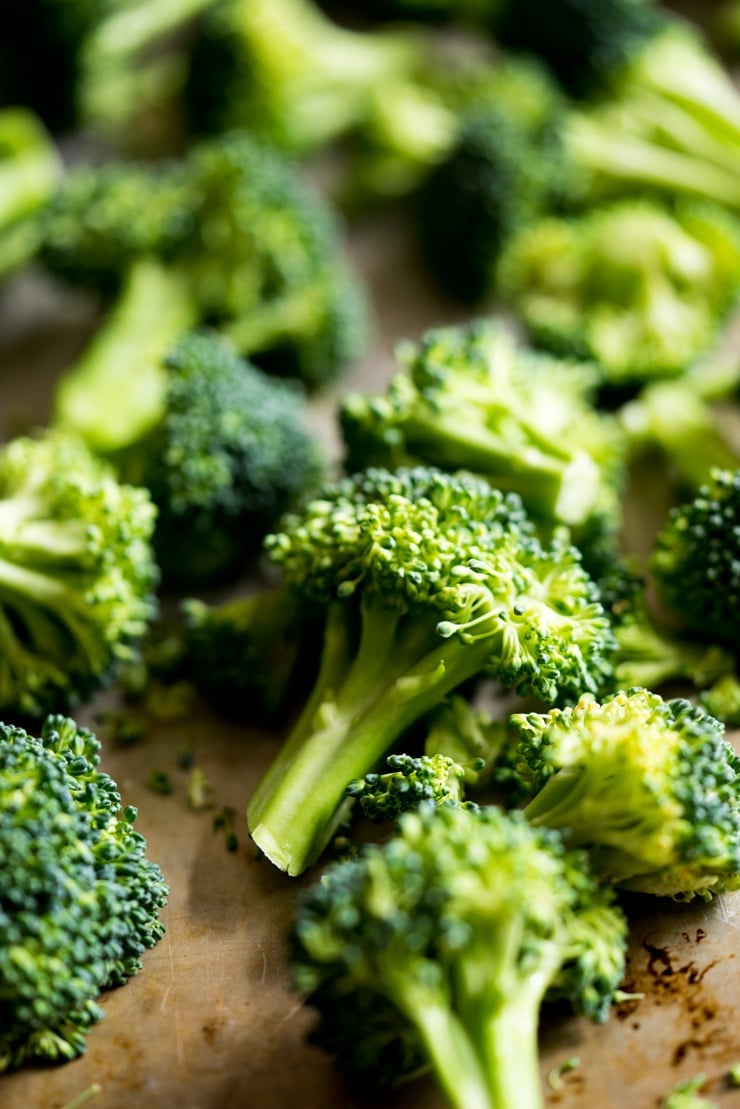 You'll go through the steps and pop the pan of tiny green trees into the oven, unprepared for what awaits.
Maybe you'll make something to go along with the broccoli. Because, really, it's BROC-OH-LEE.
You can't eat just broccoli.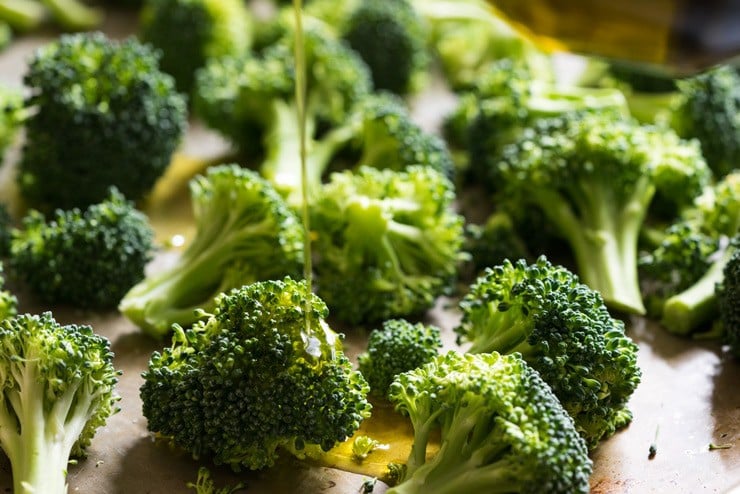 But you're tired and hungry really don't feel like cooking. You already got conned into making roasted broccoli, after all.
You'll head for the freezer.
You'll find a little box (or two) of neatly wrapped stuffed raw chicken breasts. Ah-ha! Exactly what you were in the mood for, AND they don't take any work!
You'll pull the broccoli out of the oven and the chicken will swiftly takes its place on the hot metal rack. The broccoli still crackling and sizzling on the hot baking sheet. You'll reach for the lemon as directed in the recipe, give it a gentle squeeze and guide it over the vegetable.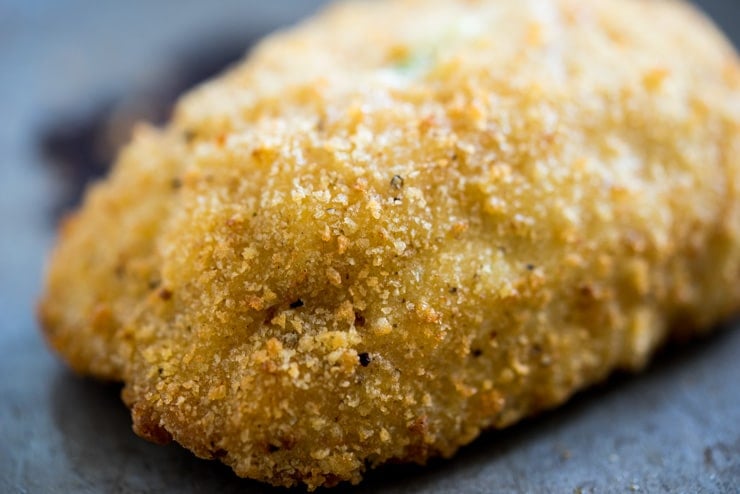 You'll sprinkle parmesan over the top and realize you now have to wait for the chicken to cook...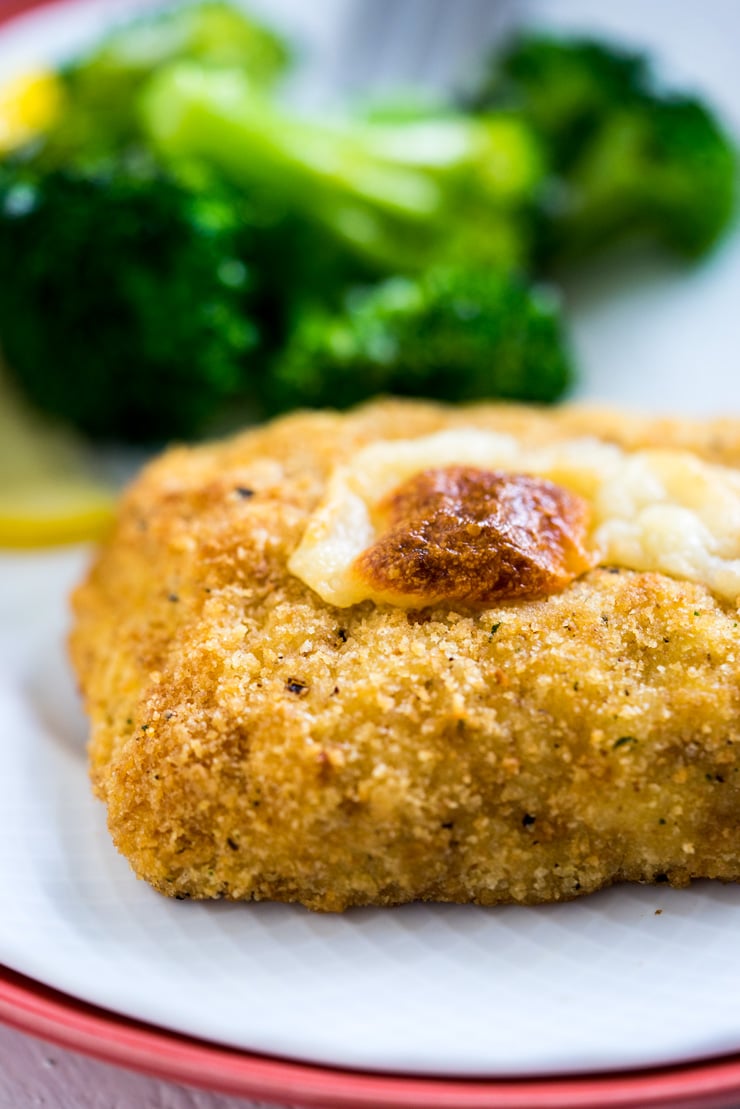 ...Alright, I'm done with the dramatics.
But, if you're anything like me, the moral of the story is: THERE WILL BE NO BROCCOLI LEFT WHEN THE CHICKEN IS FINISHED COOKING.
That is all.
Now, for this stuffed chicken from Barber Foods! You guys, these things are good. Like, really good.
I don't make a lot of frozen meals, but these chicken breasts are one frozen food that my whole family enjoys. And I enjoy that I don't have to do any prep for them! We like #BarberNight.
They're found in the freezer section, and at my local Fred Meyer are tucked in between the frozen burgers and fish.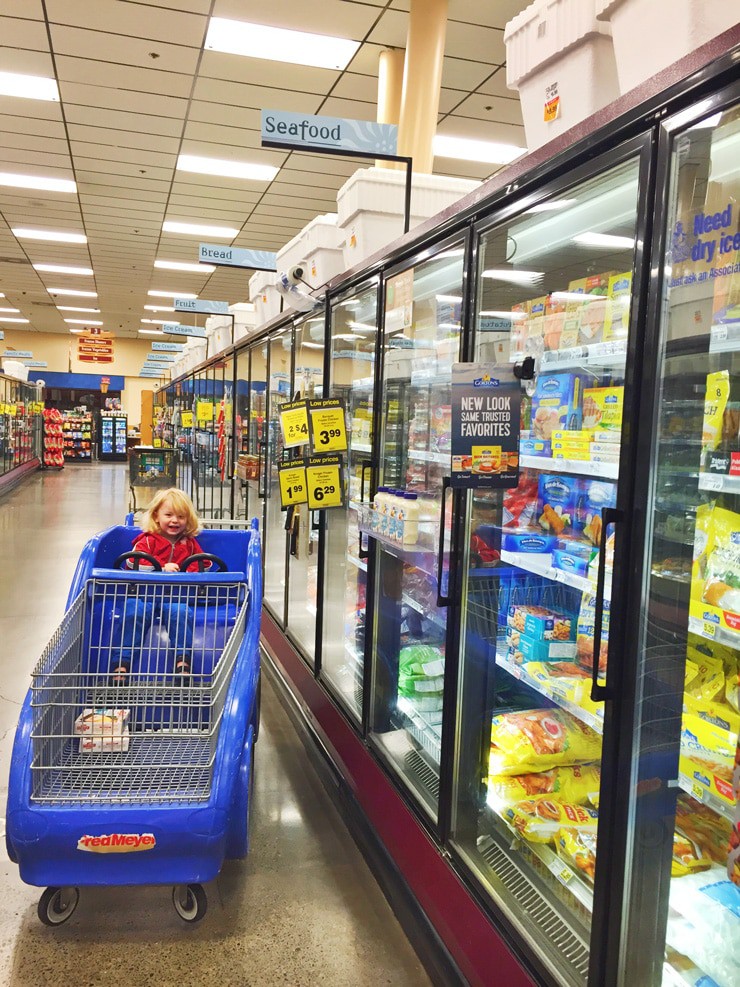 If only all my kids could be this enthusiastic about grocery shopping...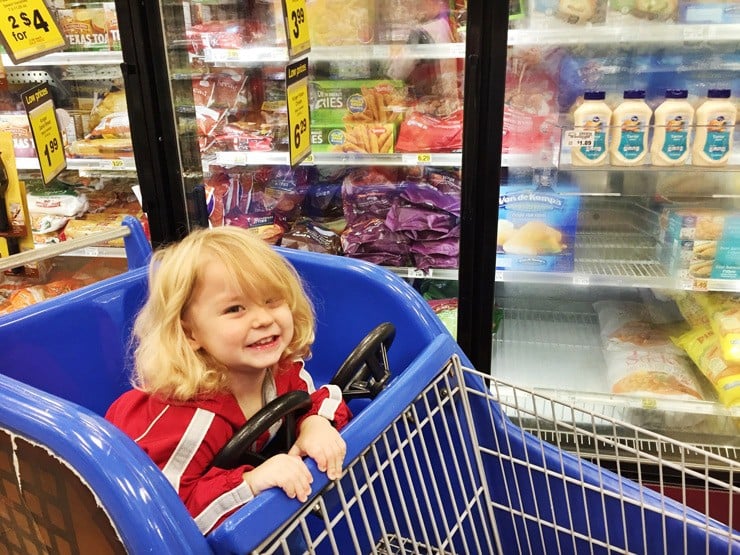 I love that the chicken breasts come raw and are crispy and juicy once cooked in the oven and don't taste super processed like your "typical" frozen entrees.
Here is the Chicken Corden Bleu... (ham and cheese have my heart forever)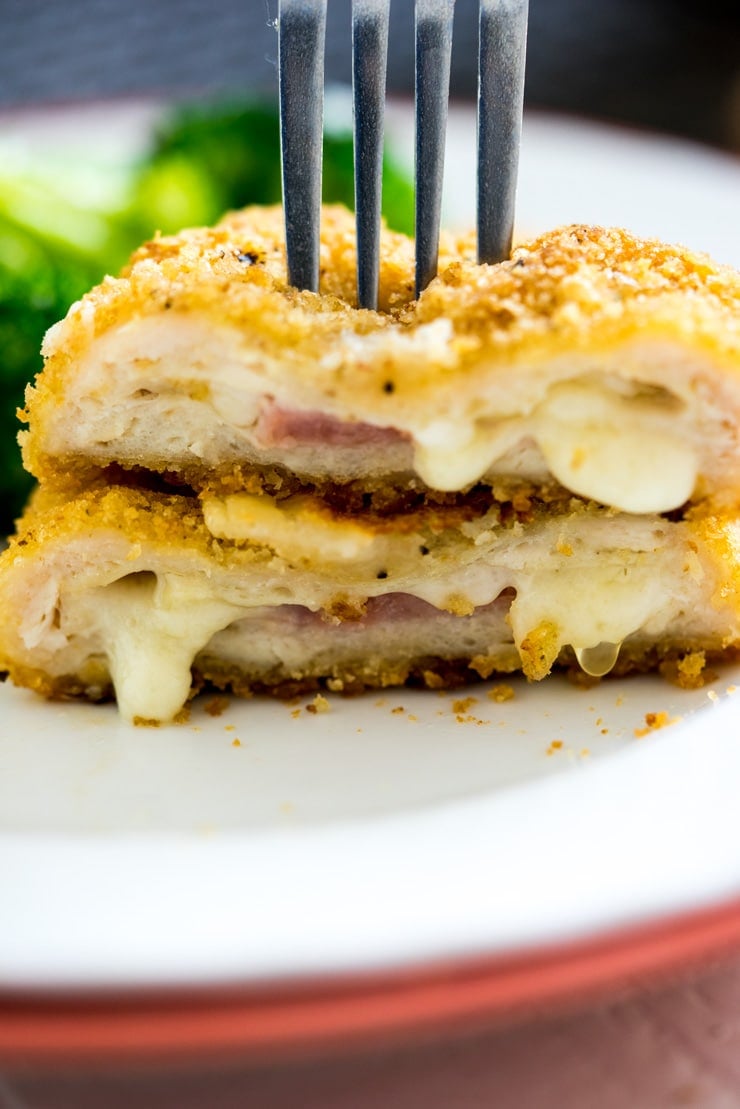 ...and the broccoli and cheese stuffed variety. The crust is crisp, the chicken is tender and the fillings are super flavorful.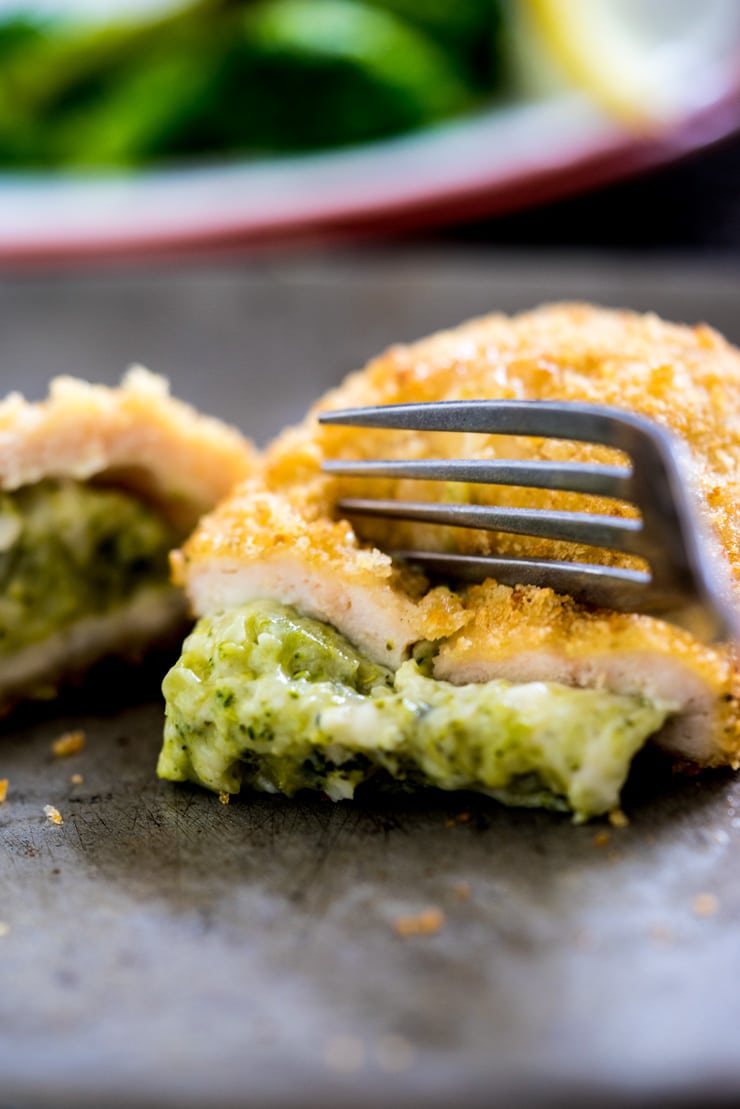 So, if you're having an it's-4-o'clock-and-I-have-no-clue-what-we're-having-for-dinner-panic-attack, or a rummaging-through-the-vegetable-drawer-and-need-something-eat-besides-broccoli-night, these are your saving grace, guys. Just know that if you make the broccoli along side these, you're going to have to exercise some serious self-control until it's time time eat.
You can do it!
To find Barber Foods Stuffed Chicken Breasts in a store near you, use this locator.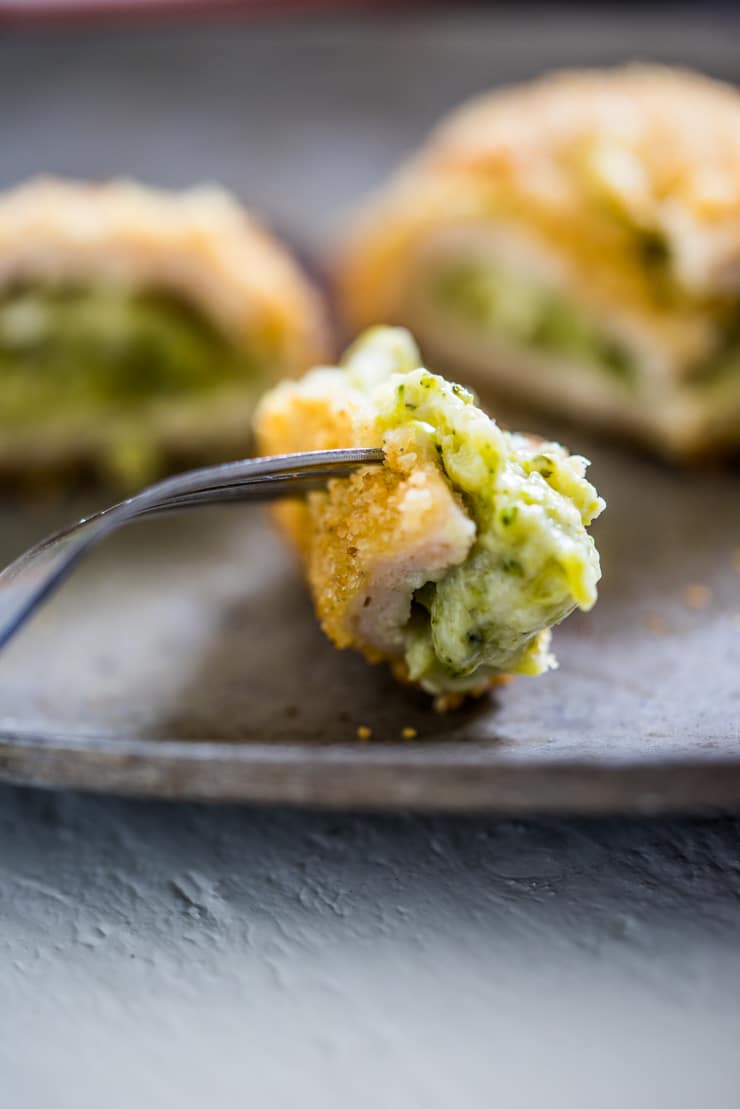 Click Here to Pin it to Your Quick Dinner Ideas Board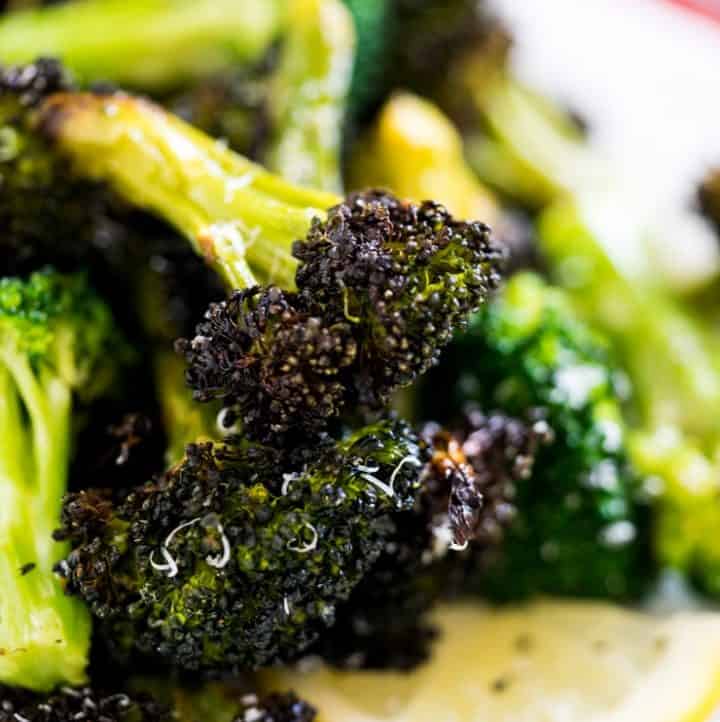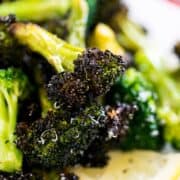 Roasted Broccoli of Insanity
Ready for the most incredible roasted broccoli of your life? This broccoli lives up to it's name and is so easy to make!
Print
Pin
Rate
Ingredients
3-4

lbs

fresh broccoli florettes

¼

C

olive oil

1

teaspoon

kosher salt

¼

teaspoon

black pepper

½

lemon

juiced, about 2 tbsp

¼

C

parmesan cheese

finely grated
Instructions
Preheat oven to 425 degrees.

Spread broccoli onto a rimmed baking sheet and drizzle with olive oil. Season with salt and pepper and toss until broccoli is evenly coated with oil.

Roast broccoli until it is crisp-tender and the ends start to brown-- about 45 minutes-- I like mine on the crispy side.

Remove from oven, squeeze lemon juice over the broccoli and top with parmesan cheese.

Serve hot.
Nutrition Facts
Serving:
1
serving
|
Calories:
263
kcal
|
Carbohydrates:
24
g
|
Protein:
11
g
|
Fat:
16
g
|
Saturated Fat:
3
g
|
Cholesterol:
4
mg
|
Sodium:
794
mg
|
Potassium:
1093
mg
|
Fiber:
9
g
|
Sugar:
6
g
|
Vitamin A:
2170
IU
|
Vitamin C:
310.6
mg
|
Calcium:
237
mg
|
Iron:
2.7
mg
ARE WE FRIENDS ON INSTAGRAM?
Tag me @heatherlikesfood and use #heatherlikesfood so I can see what you're making and enjoying!