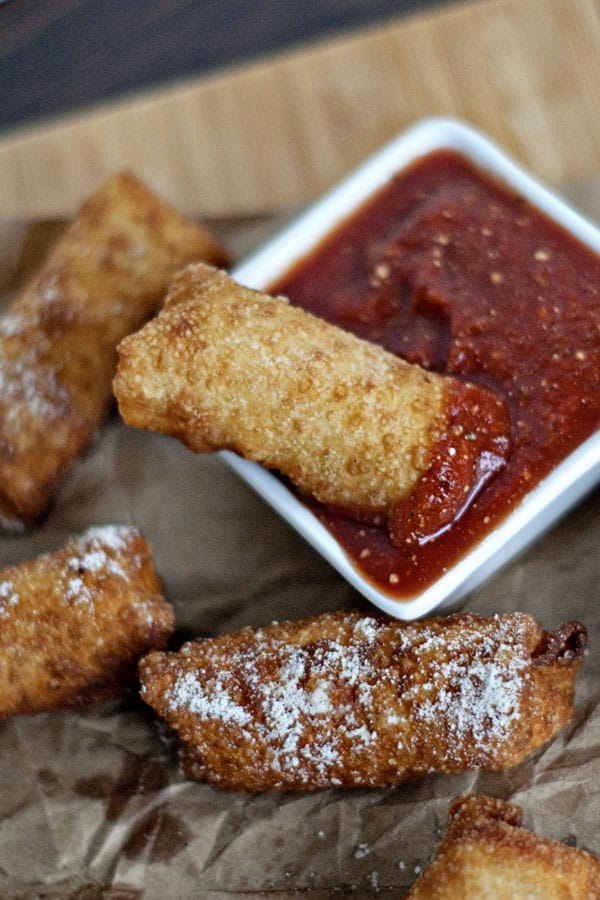 I love cheese. I do. I really, really do.
Cheese has seen me through teenage grilled cheese sandwich obsessions, health class bacon-cheeseburger study sessions in college, one pregnancy where all I craved was cheese pizza, another pregnancy where cheese slices and apple wedges were like manna, and many, many late-night movie-watching nacho dates with my man.
The first time I had mozzarella sticks was at a Denny's on a family vacation when I was 9. I felt like my world had turned upside down because I couldn't believe that I had lived 9 whole years without consuming such wondrous fare. Coincidentally, I also remember enjoying my very first entree-sized Caesar salad on that trip and felt like the coolest kid in the world for ordering something so huge made of vegetables. The funny thing is that I don't remember anything else we did on that trip which just proves even more-so that my love for food runs deep.
I love a good, seasoned and breaded mozzarella stick but doing the milk, egg and breadcrumb thing isn't so fun sometimes. So we are wrapping our cheese in a wonton wrapper instead of breading it which cuts down on mess and effort, but also cuts down the time it takes from the beginning to the time it hits your lips. Have I mentioned I like cheese?
Wonton wrappers, an egg, and some string cheese are all you'll need.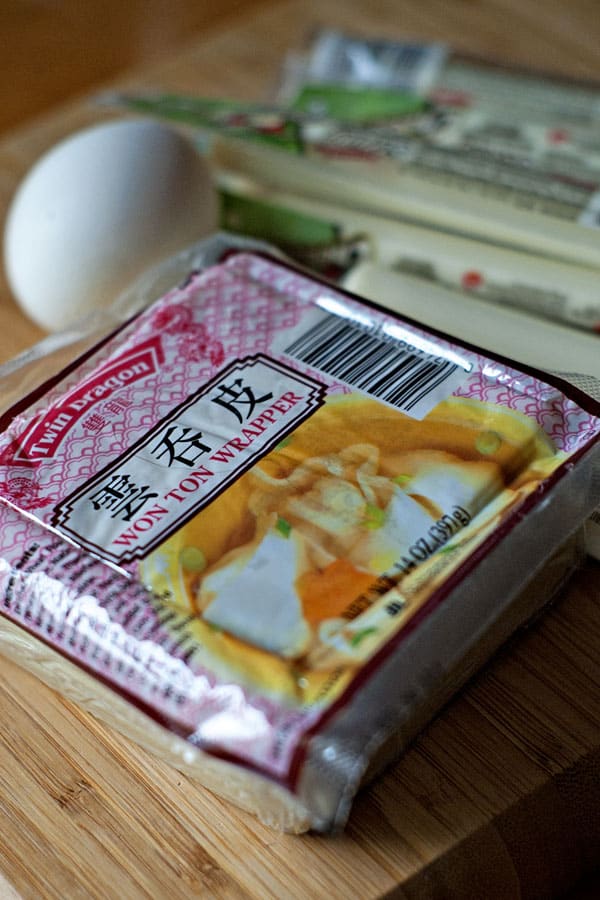 Start by cutting each mozzarella stick into thirds, brush a little egg over each wrapper, place the cheese in the middle and wrap up!

Once you have a nice little plate of these beauties ready to go, heat up a couple inches of oil in a skillet to 375 degrees and cook just a minute or two until they are a nice golden brown. They cook quick so keep you eye on them. I'm usually not jumping at the chance to deep-fry something at home, but these are worth it. You don't need much oil and they cook so quick that your house doesn't smell like burger king for the next week.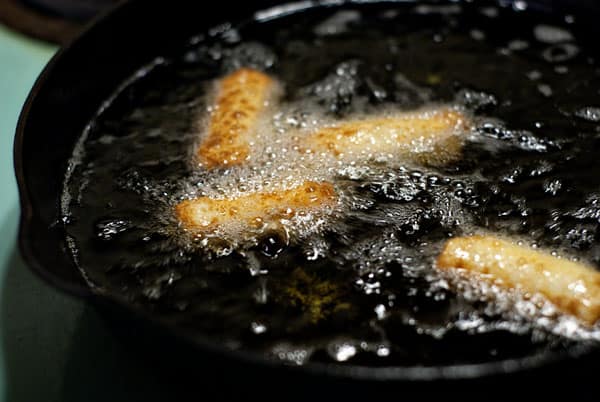 I like to sprinkle them with a little Parmesan cheese and salt once they are done.
You see that crust?
Capital D-lish.
Oh, and these make for some mighty-fine football food, BTW.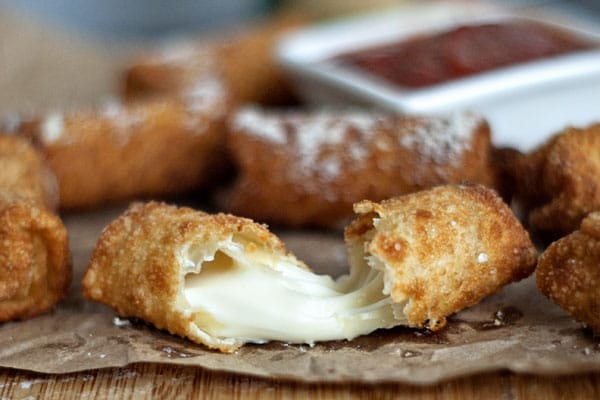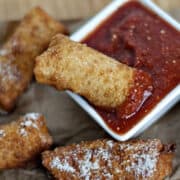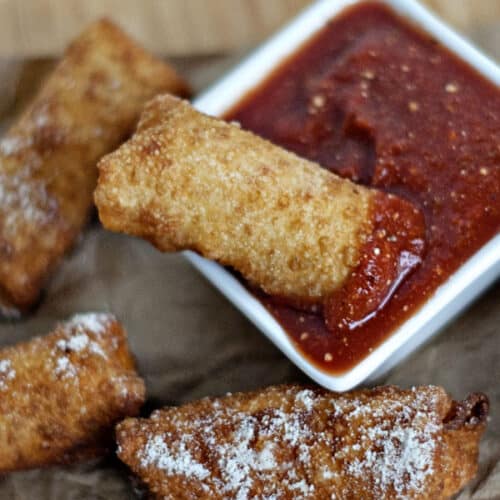 Wonton Wrapped Mozzarella Sticks
An awesome appetizer that will rock your world.
Print
Pin
Rate
Ingredients
8

string cheese

24

wonton wrappers

1

egg mixed with 1 tablespoon of water

oil for deep-frying

salt and parmesan cheese
Instructions
Cut each string cheese into thirds.

Brush each wonton wrapper with the egg wash, place cheese in the center, fold edges up, and roll.

Heat oil to 375 and fry for 1-2 minutes, flipping half-way through, until golden brown.

Remove from oil and sprinkle with parmesan cheese and salt. Serve with marinara sauce if desired.
Nutrition Facts
Serving:
1
servings
|
Calories:
51
kcal
|
Carbohydrates:
5
g
|
Protein:
3
g
|
Fat:
2
g
|
Saturated Fat:
1
g
|
Trans Fat:
1
g
|
Cholesterol:
13
mg
|
Sodium:
119
mg
|
Potassium:
9
mg
|
Fiber:
1
g
|
Sugar:
1
g
|
Vitamin A:
12
IU
|
Calcium:
11
mg
|
Iron:
1
mg
ARE WE FRIENDS ON INSTAGRAM?
Tag me @heatherlikesfood and use #heatherlikesfood so I can see what you're making and enjoying!