Navajo Tacos, fry bread tacos, Indian tacos; whatever you want to call them they are 100% delicious and the fry bread is much easier to make than you might think! You've gotta try these!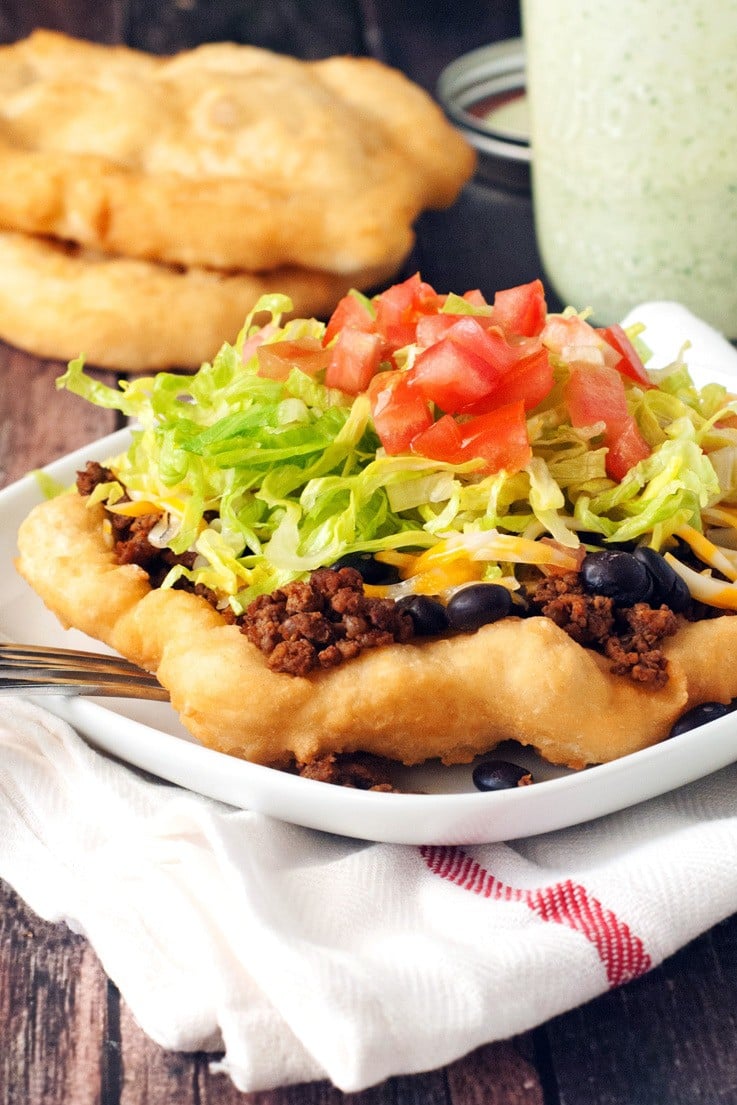 Navajo Tacos
I never knew what Navajo Tacos were until I moved to Utah after I graduated High School. But BAM! As soon I stepped foot into that state it was like Navajo Tacos were up in my grill 24-7.
Alright, so maybe I only ate like 4 or 5 of them in my 5-year stint of living in that state but who's counting? My point is Navajo Tacos are delicious and if you've never had one, you should. That totally makes sense, right? Let's make some!
How to Make Navajo Tacos
Navajo Tacos = Fry Bread topped with taco fixings, and if you're imagining a Taco Bell Chalupa made with real ingredients, you've pretty much got it figured out. Making good fry bread is super easy as long as you have a little know-how.
My fry bread recipe only uses two ingredients-- self-rising flour and water. You'll mix the two until it forms a shaggy, still slightly sticky dough. You want the dough to be soft enough to form into pretty thin disks with your fingertips but firm enough to be still manageable with floured hands.
Once you find that happy place, cover the bowl with some plastic wrap and let it sit for about 30 minutes. Doing this will let the baking powder in the flour activate and will make a lighter bread when fried.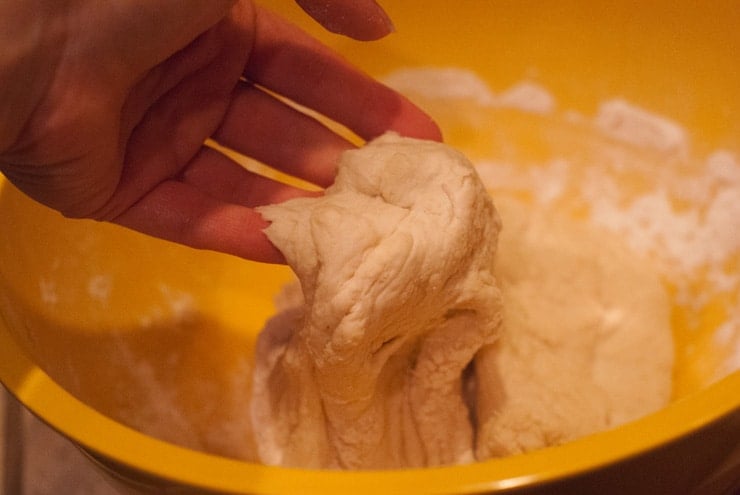 Let's talk about deep frying. Please don't ask me if there's a way to bake these because that would be crazy.  I know deep fat frying isn't paleo or whole30 or part of the magic soup diet, but these tacos are worth an extra night at the gym.
Also, I'm going to ask you to use shortening instead of regular vegetable oil (gasp!). I don't usually use shortening for frying, but it makes all the difference with fry bread and helps it stay light and crisp instead of slightly soggy.
AND, If you have a candy thermometer, it's time to break it out! You want your fat to stay between 350 and 400 degrees for the whole time you're cooking. The temp will drop as you add bread so keep it on the high end as you're adding in the dough and don't let it go under 350. If the fat isn't hot, enough the dough likes to absorb the oil, and you're then left with a soggy mess.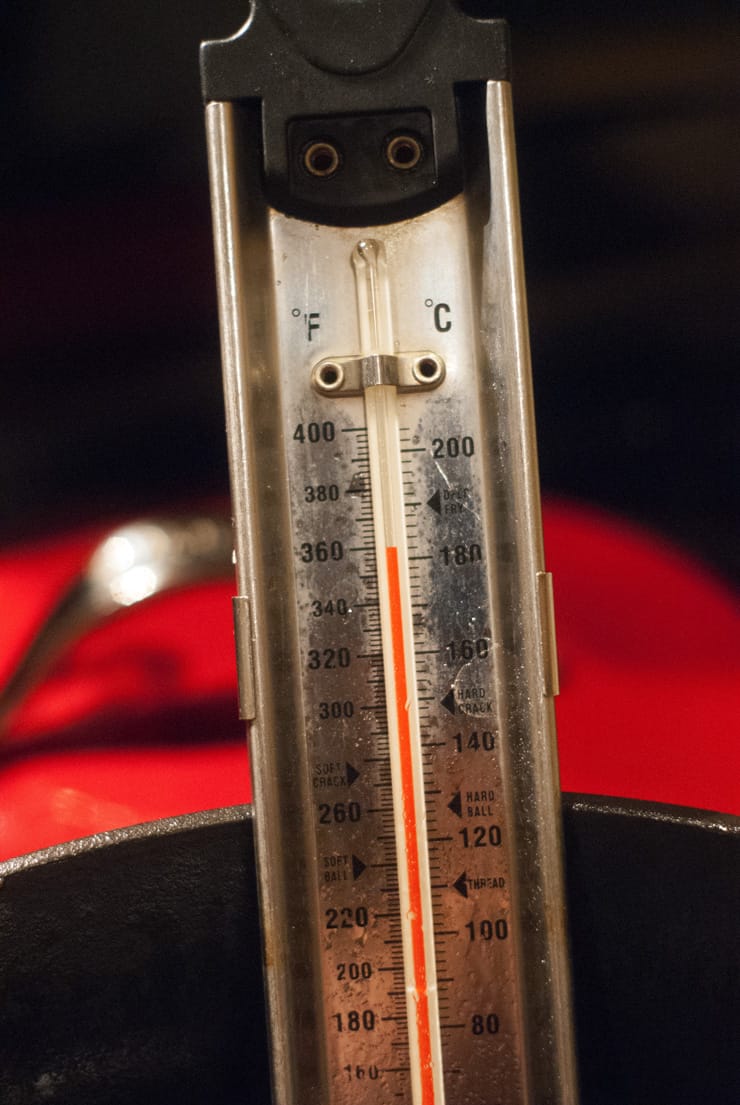 You'll tear off the dough into about golf ball sized pieces and flatten them out into rounds with floured hands. They puff up quite a bit so try to make it as thin as you can.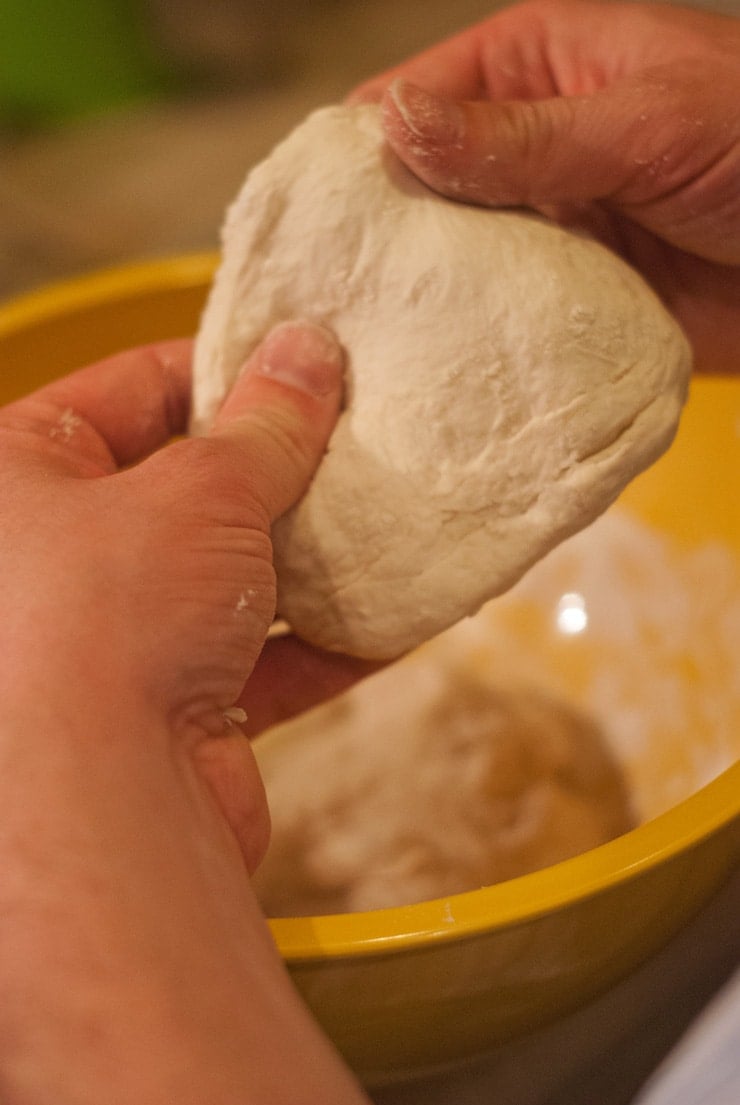 Gently lower one disk at a time into the fat. If you get a lot of bubbly action as it hits the fat, you've done your job at keeping it hot enough. Good job!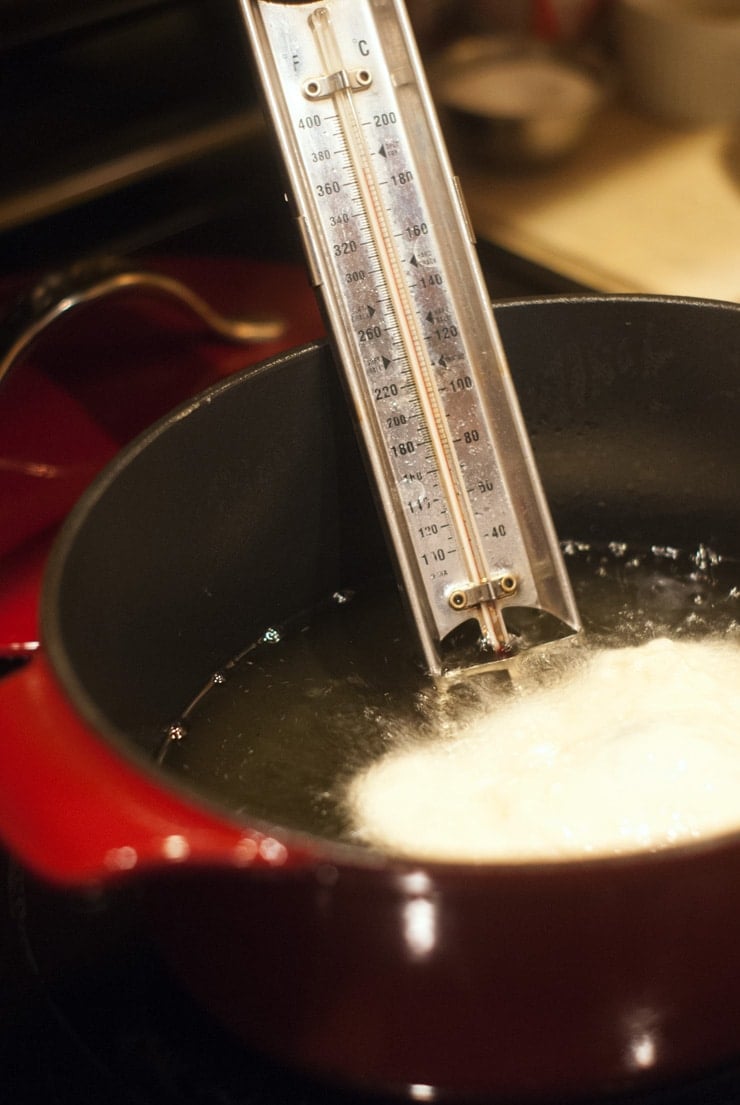 Flip the bread over once the first side is golden brown and repeat for the remaining side. Once it's fully cooked remove it from the fat and place it on some paper towels to drain and absorb some of the fat.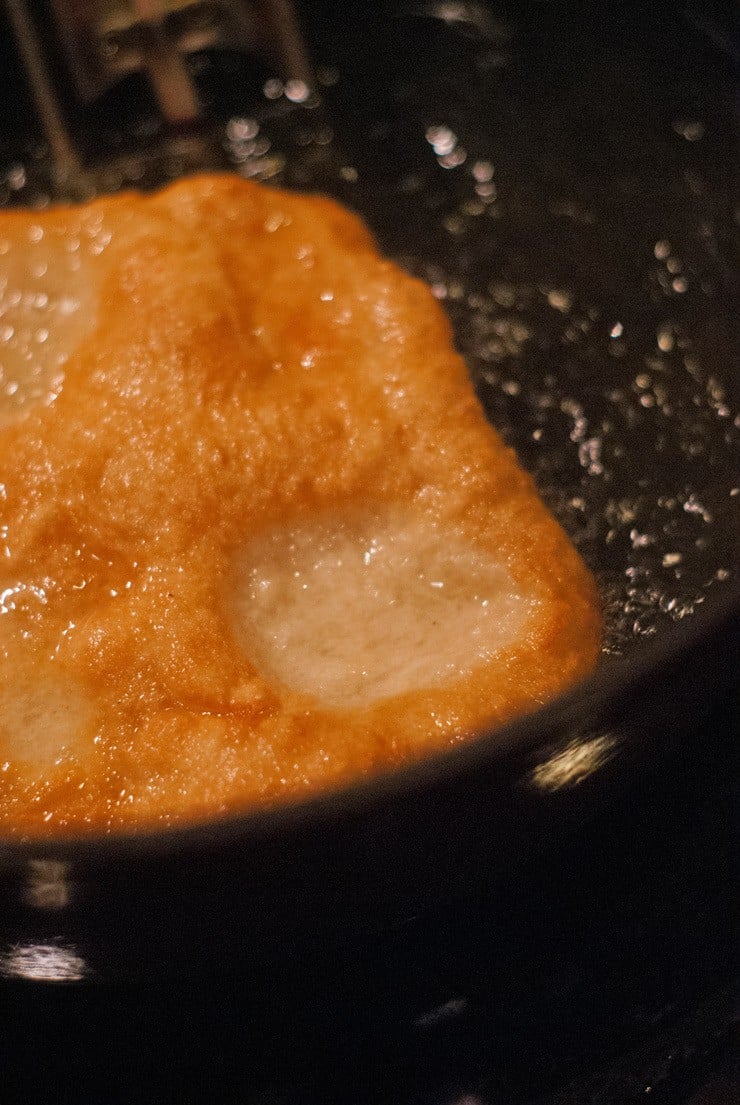 Now that we've got the fry bread going,  I usually just make up this amazing Mexican Style Ground Beef and top it with whatever I have in the fridge that night.
I typically layer each piece of fry bread with meat, beans, lettuce, tomato, cheese, avocado, and then drizzle on some of this cilantro lime dressing (Cafe Rio copycat)  and it's perfect! Alternately you could ditch the whole taco idea and just slather the fry bread in butter and honey.
Your call. I like to eat a little bit of both.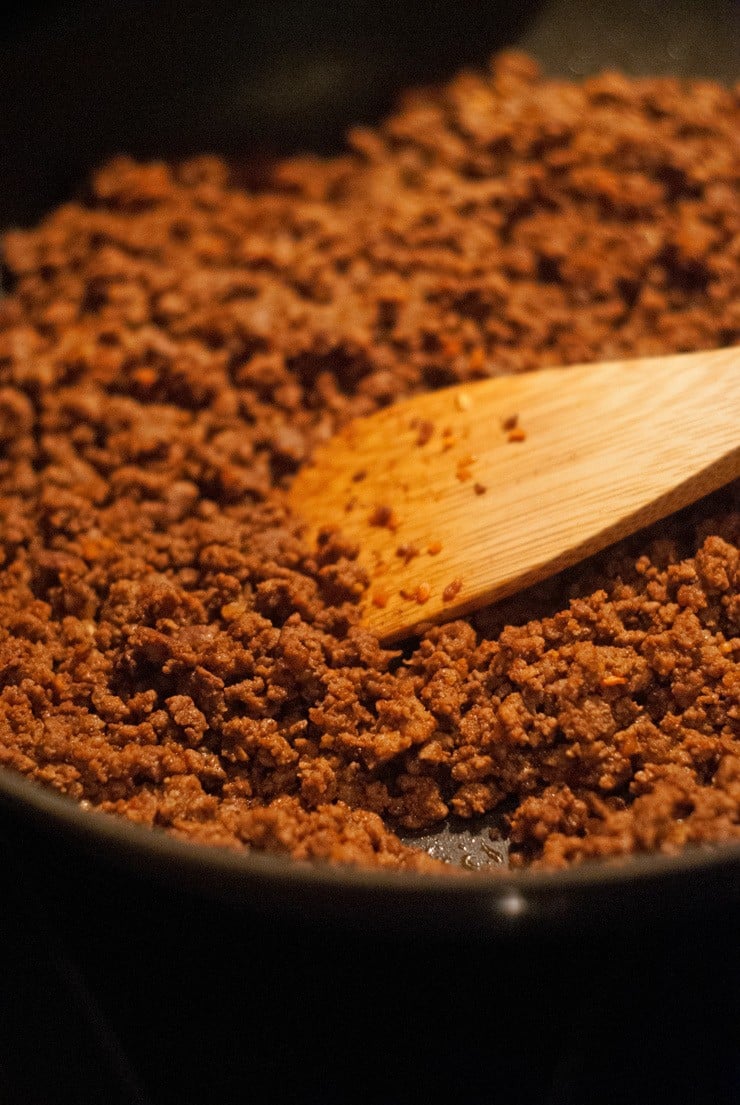 Watch Me Make Navajo Tacos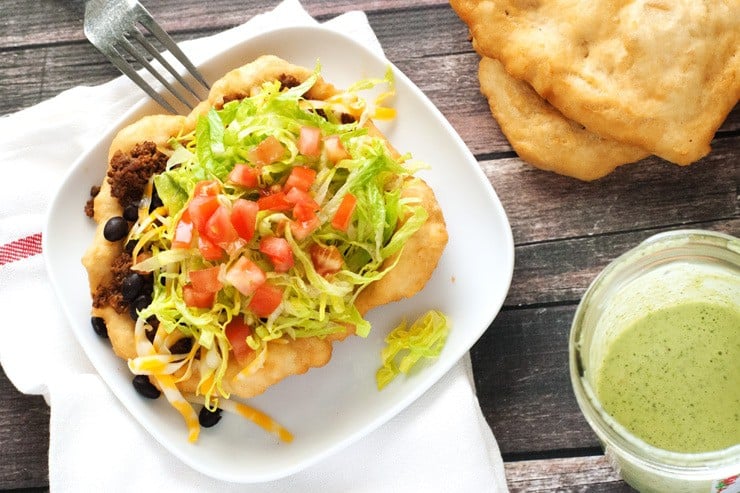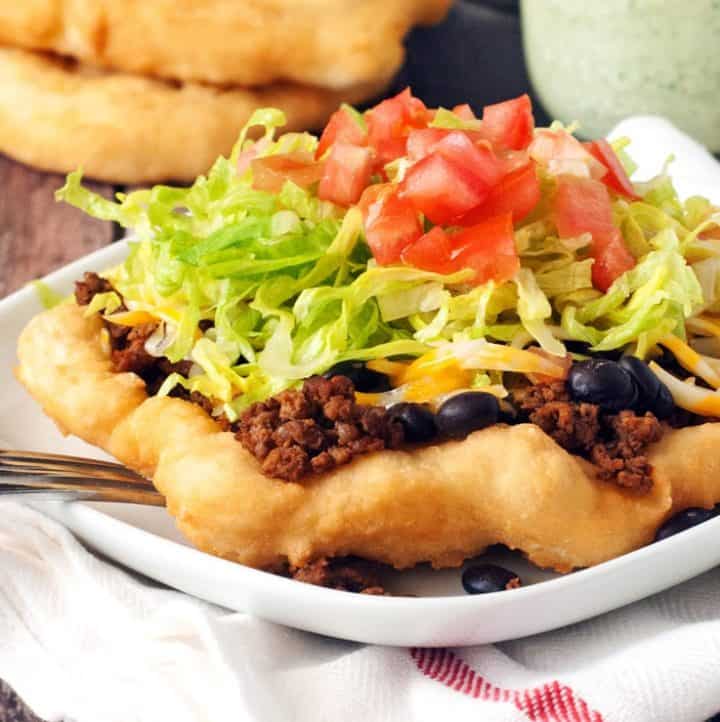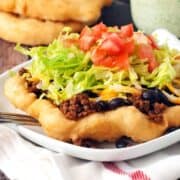 Navajo Tacos
Navajo Tacos can be topped any way you like to eat your tacos! Just make up the fry bread and smother it with all your favorites.
Print
Pin
Rate
Ingredients
2

cups

Self Rising Flour

1

cup

Water

Shortening for frying
Instructions
Combine the self rising flour and water in a bowl and mix until a shaggy dough forms. You may need to add a bit more water if the dough seems dry. The dough needs to be soft enough to form into disks easily but not too sticky to where it's unmanageable with floured hands. Cover dough and let rest for 30 minutes.

Heat shortening in a heavy bottomed pan, using enough to have 2-3 inches of fat in pan. Bring fat to about 380-400 degrees.

Break the dough into about golf-ball sized portions and flatten into disks.

Carefully lower one disk at a time into the hot fat and cook until golden brown on both sides, flipping halfway through. Remove bread and place on paper towels.

Top with taco fixings and enjoy!
Nutrition Facts
Serving:
1
shell
|
Calories:
112
kcal
|
Carbohydrates:
22
g
|
Protein:
3
g
|
Sodium:
2
mg
|
Potassium:
31
mg
|
Calcium:
5
mg
|
Iron:
0.3
mg
ARE WE FRIENDS ON INSTAGRAM?
Tag me @heatherlikesfood and use #heatherlikesfood so I can see what you're making and enjoying!