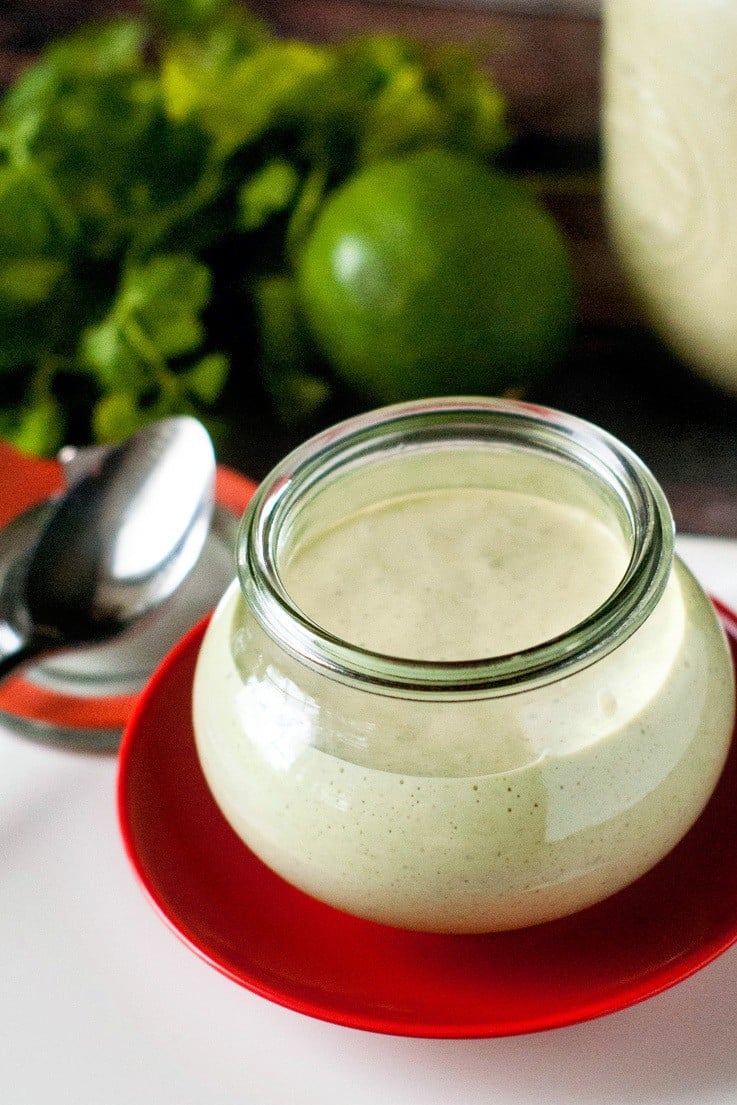 There are very few things in my fridge that I would pour on my cereal besides milk and this dressing is so good I might consider it.
I'm kidding, that would be gross.
All joking aside though, this is my ALL TIME FAVORITE dressing like, EVER. It was love at first bite some 13 years ago when I had my first Cafe Rio Salad and I've been smitten ever since. It's creamy, tangy, kicky, fresh and tastes good on just about everything. I will say that if you have an aversion to cilantro you should stay far, far away but if you're looking at a recipe for Cilantro Lime Dressing I'm going to guess that's not an issue for you.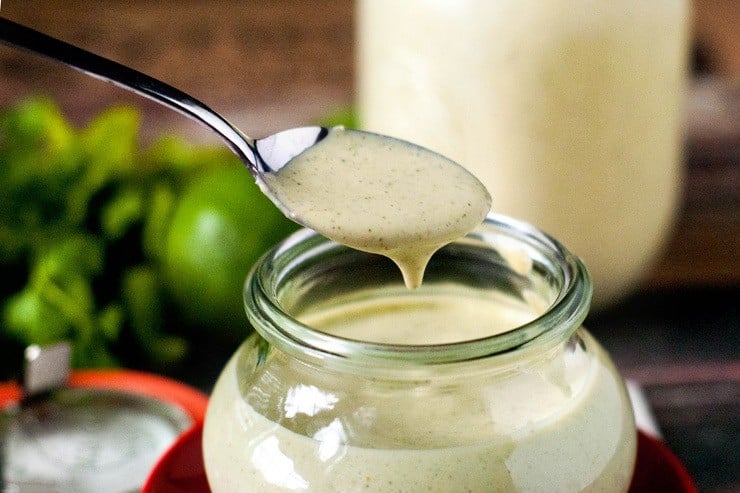 Top taco salads and nachos with it, dip quesadillas and taquitos in it or just drizzle over your favorite veggies and you've something pretty darn good!
Ingredients
1 package Ranch Dressing Mix (1 oz)
1 C mayonnaise
1/2 C milk
1 clove garlic
1/4 C green salsa
Juice of 1 fresh lime
1/2 C fresh cilantro, washed with tough stems removed
a few dashes Tobasco sauce until it reaches your desired heat
Directions
Combine all ingredients in a blender and process until smooth. Store in a covered container in the fridge for up to 2 weeks.

Made this recipe?
I'd love to see how you rocked it! Share your photo on Instagram with the hashtag
#heatherlikesfood  --
It will totally make my day to see it!