Ranger Cookies– Like a heavenly butter, chocolate, and fruit-filled crispy granola bar, but in cookie form. You just need to try them to fall in love.
You guys, I love these ranger cookies. But first, I need to rant.
Oh, Pinterest, what are you doing to the world?
Not only do the perfectly spotless houses, matching outfits, and "easy" DIY projects on Pinterest give me an anxiety attack when I'm surfing there, the cookies somehow look ridiculously perfect too. Immaculately iced, Louis Vuitton bag-shaped-sugar cookies?
Please.
The girl needs a real cookie. One that might not be a whole lot to look at but makes up for that with flavor. One that tastes like butter and love is oozing from all the little nooks and crannies.
Enter, Ranger Cookies.
This Ranger Cookie recipe IS that cookie. It's not quite a chocolate chip cookie and not quite an oatmeal cookie. The best I can describe it is as a heavenly butter, chocolate, and fruit-filled crispy granola bar in cookie form. Maybe. You'll just have to make them to find out.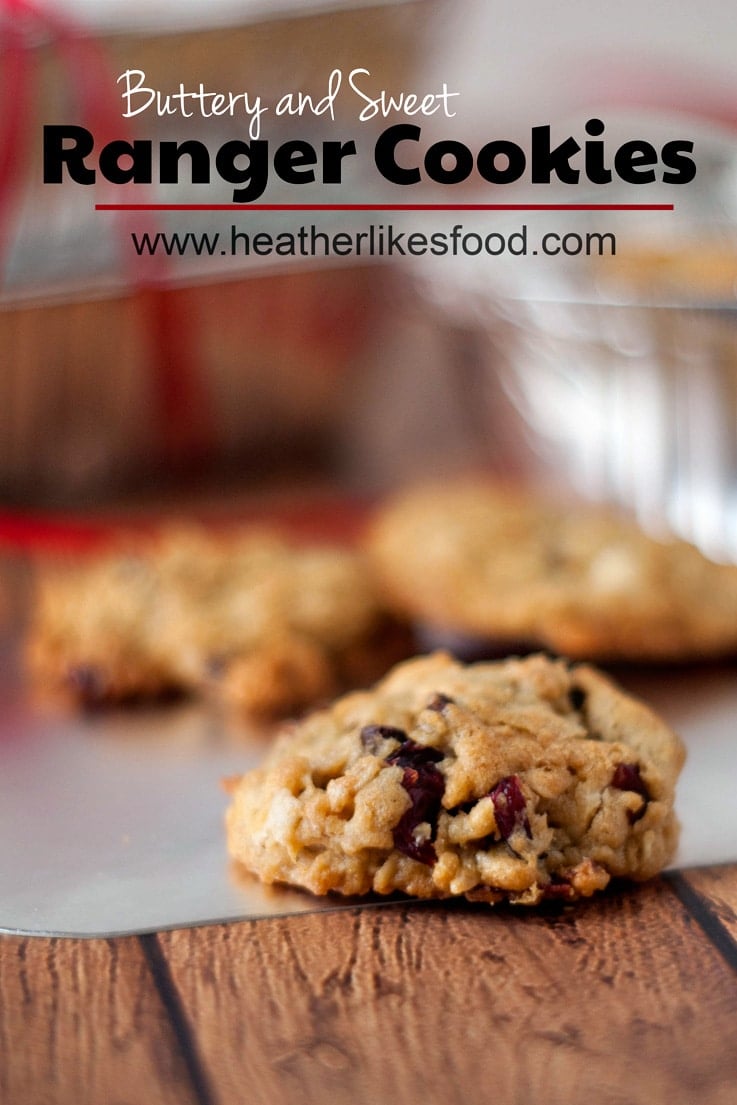 The magic part of these ranger cookies is the crispy rice cereal that's added to the dough at the end. It makes the texture of the cookie unlike others– it's kind of crispy but you can't tell that there's cereal in it after it's baked. Kinda crazy. I chose to use a combo of semi-sweet and white chocolate chips and threw some dried cranberries in for fun. They are really easy to modify and taste great with whatever goodies you have one hand.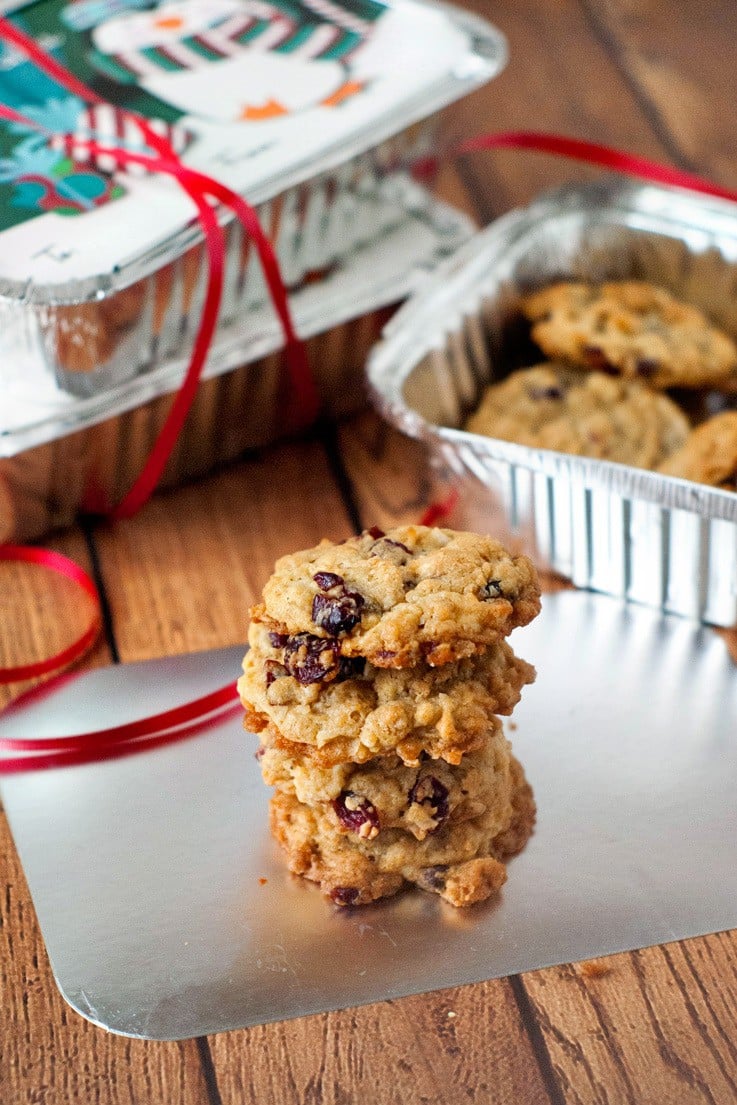 I participated again in this year's Great Food Blogger Cookie Swap and these ranger cookies are what I shipped out. I hope those on the receiving end enjoyed them– I know I did!  Happy Cookie Making!
Ingredients
1

C salted butter

1

C brown sugar, firmly packed

1

C granulated sugar

1

teaspoon vanilla

1

teaspoon kosher salt

2

large eggs

2

C All-Purpose Flour

1/2

teaspoon baking powder

1

teaspoon baking soda

1

C old-fashioned rolled oats

1

C shredded coconut

1/2

C white chocolate chips

1/2

C mini semi sweet chocolate chips

1

C dried cranberries

3

C crispy rice cereal
Instructions
Beat together the butter, sugars,vanilla and salt until fluffy; add the eggs and beat until smooth.
In a separate mixing bowl, whisk together the flour, baking powder and baking soda; add the flour mixture to thebutter and beat until well blended. Stir in the oats, coconut, chips, cranberries and cereal, mixing just until blended.
Drop the dough by rounded teaspoons onto lightly greased or parchment-lined cookie sheets. Bake the cookies in a preheated 350°F oven for 10 to 12 minutes, or until they're golden brown--- mine were done at exactly 11 minutes.

Made this recipe?
I'd love to see how you rocked it! Share your photo on Instagram with the hashtag
#heatherlikesfood  --
It will totally make my day to see it!