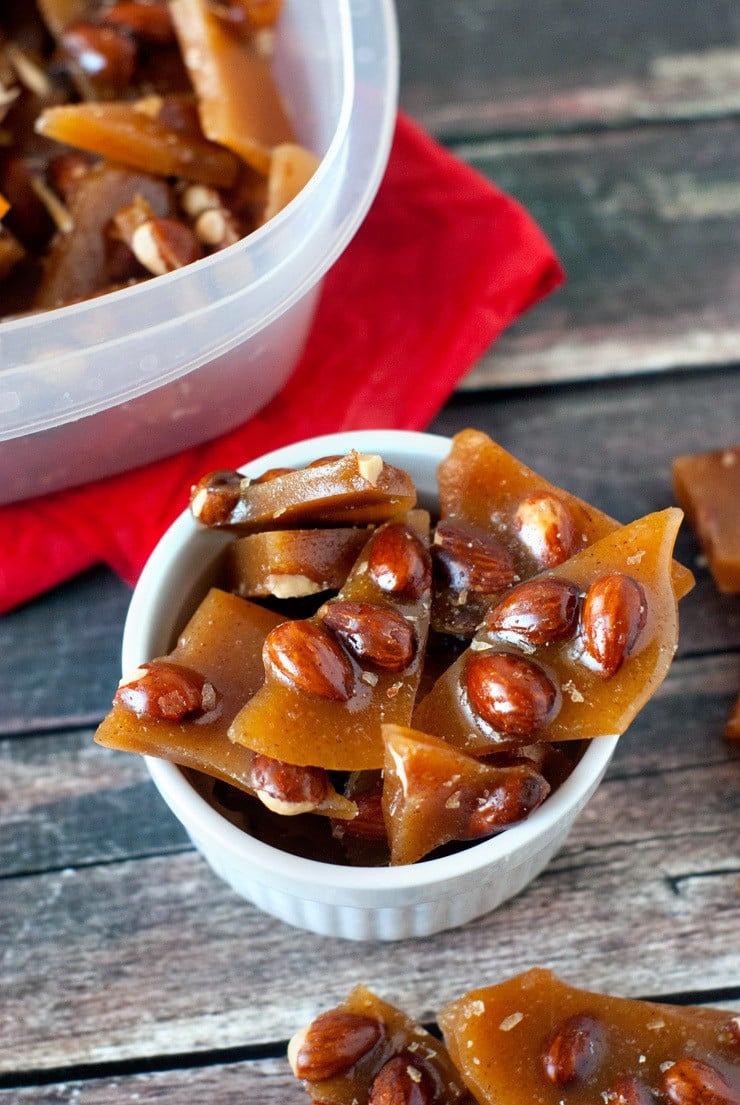 I know it's January and I'm *supposed* to be posting recipes of green smoothies and tofu, but come on guys! I just can't help myself. I actually was planning on sharing today's recipe before Christmas, but it never happened so I thought, what the heck! That's kind of my motto lately.
Drag my booty out of bed at 6:30 to excerise this morning  even though the babe kept me up most of the night? Sure, what the heck!
Eat all the rest of the Christmas cookies because I worked out this morning? What the heck.
You get the idea.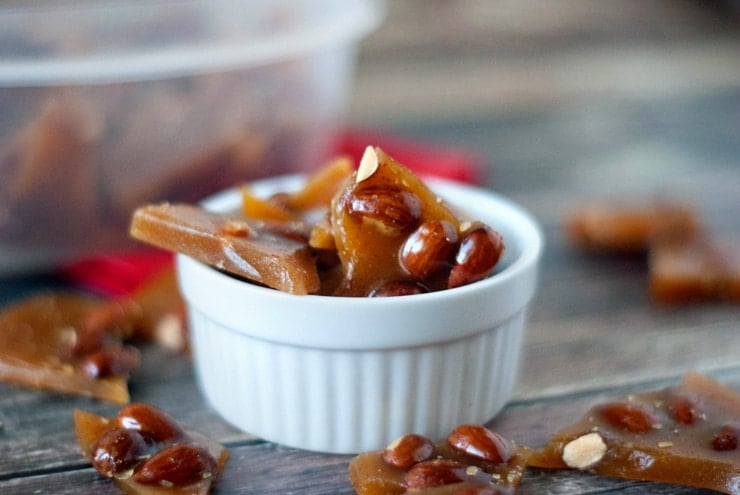 Anyway, this Honey Almond Brittle is something that I always like to include on my Christmas goodie plates. It's a little  different from regular peanut brittle with the almonds and has just a little bit of heat that warms the back of of your throat as you eat it. I love it. The honey gives it great flavor too, but I think it's the cayenne that makes it super addictive.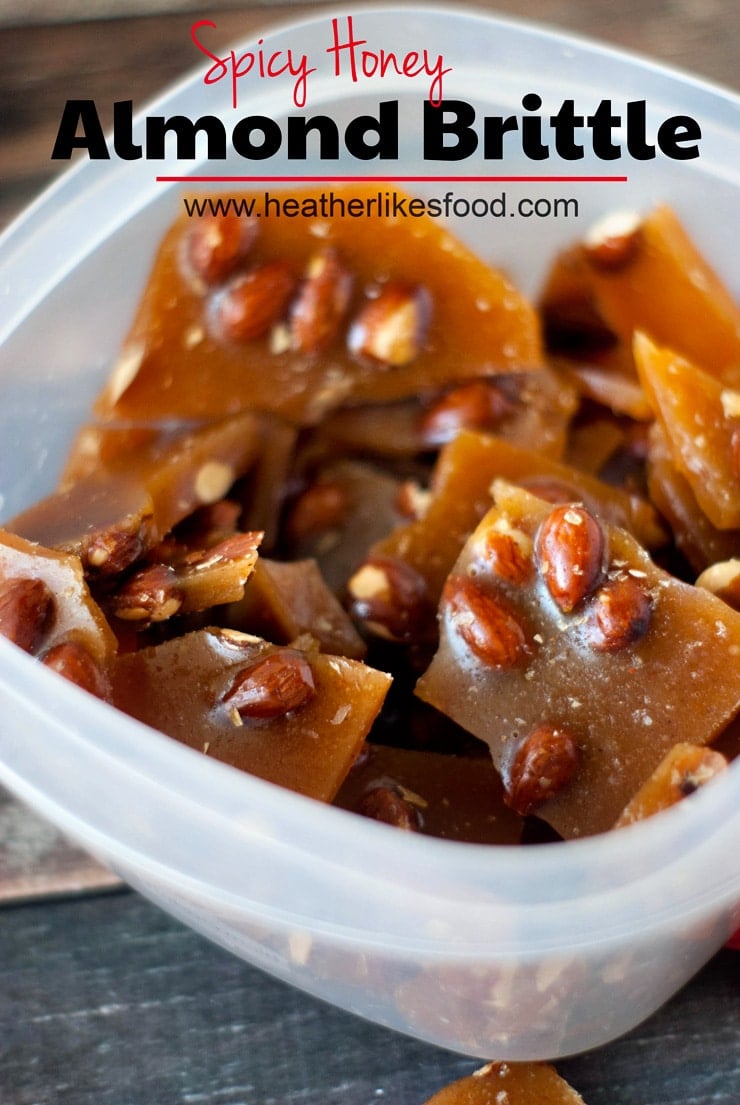 If you are afraid of making candy, this recipe would be a good intro it. You don't necessarily need a candy thermometer, thought it doesn't hurt. If you have a bowl of ice water beside the stove you can drizzle a little bit of the candy into the water and see how it's doing. If it hardens right away and is crunchy when you bite into it, it's ready.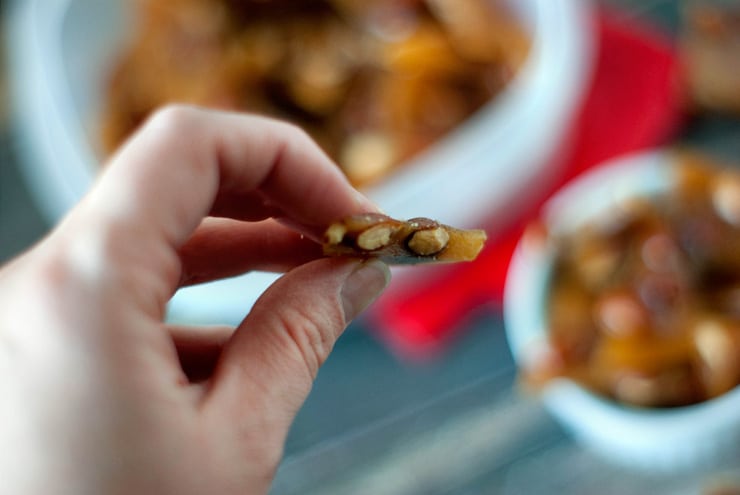 Ingredients
3

C granulated sugar

1 1/2

C water

1/2

C honey

1/2

C salted butter

1 1/2

C salted roasted almonds

1/2

tsp cinnamon

1/2

tsp cayenne pepper
Instructions
Combine sugar, water, honey and butter in a medium-sized sauce pan and cook over medium-high heat.
Stir until the sugar is dissolved and butter is melted and cook until light amber in color-- about 20-25 minutes, stirring occasionally. If you have a candy thermometer, remove it from the heat once it hits 300 degrees (hard crack stage).
If not using a candy thermometer, you can drizzle a bit of the mixture into a bowl of ice water and if the candy hardens and is crunchy it's ready. Remove from the heat immediately as it will continue to cook and can burn.
Stir in almonds, cinnamon and cayenne pepper and pour onto a lined baking sheet (lightly grease if using foil). Let cool until completely hardened and break into bite-sized pieces.

Made this recipe?
I'd love to see how you rocked it! Share your photo on Instagram with the hashtag
#heatherlikesfood  --
It will totally make my day to see it!