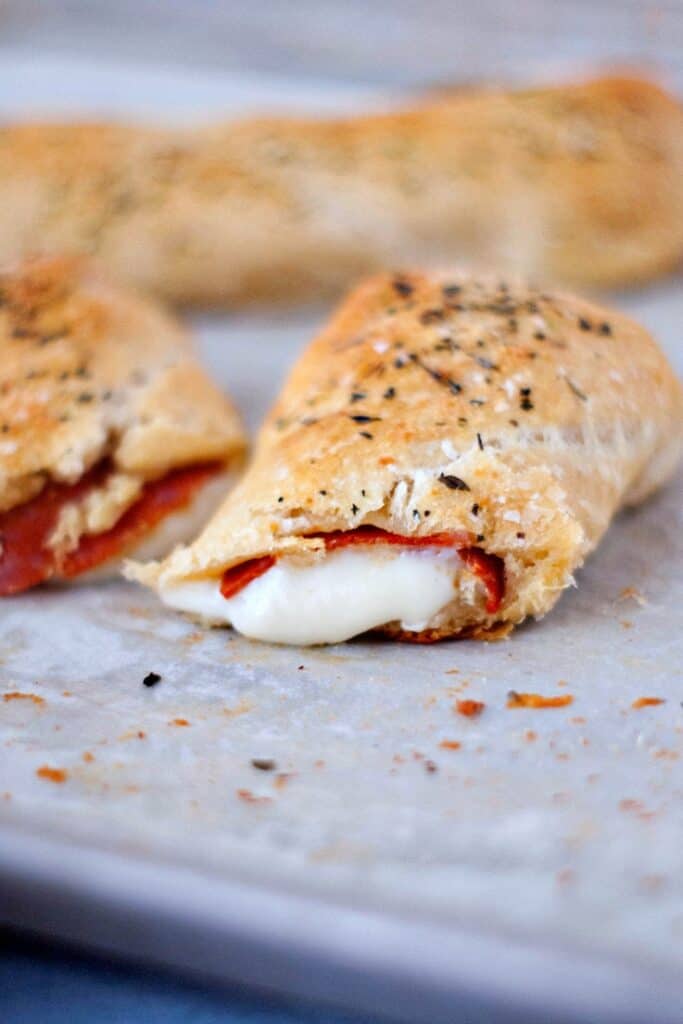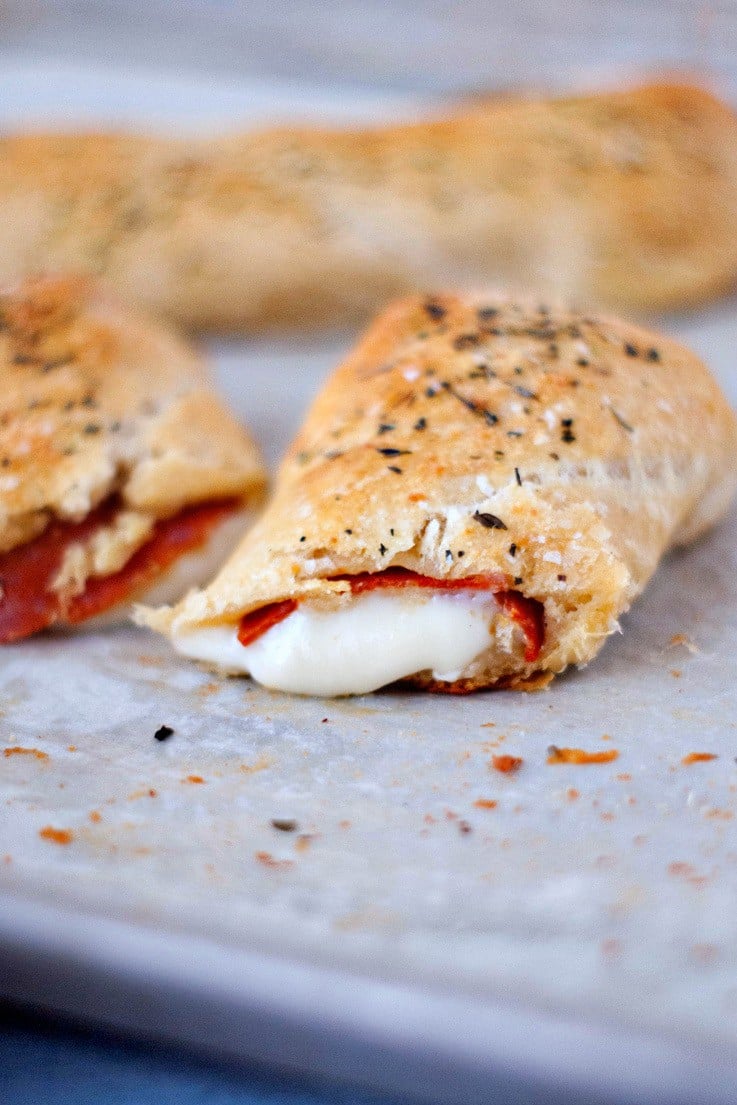 I've been craving pizza something awful these past few days so I thought I'd pull these easy pizza sticks out from my photo archives and share them with you today. If you're in the mood for carby-cheesy goodness, these babies are for you!
They are super simple too and you can be noshing on them in about 20 minutes if you get to work right now! We're using premade crescent roll dough to keep things simple, and let's face it, delicious. Maybe I'm crazy, but I love myself some tube dough.<— that sounds less appetizing than I meant it.
It may not be the most nutritious bread in all the land, but it's so flaky and buttery and are perfect for these pizza rolls! Each roll needs two triangles so separate the dough into rectangles and pinch the seams together.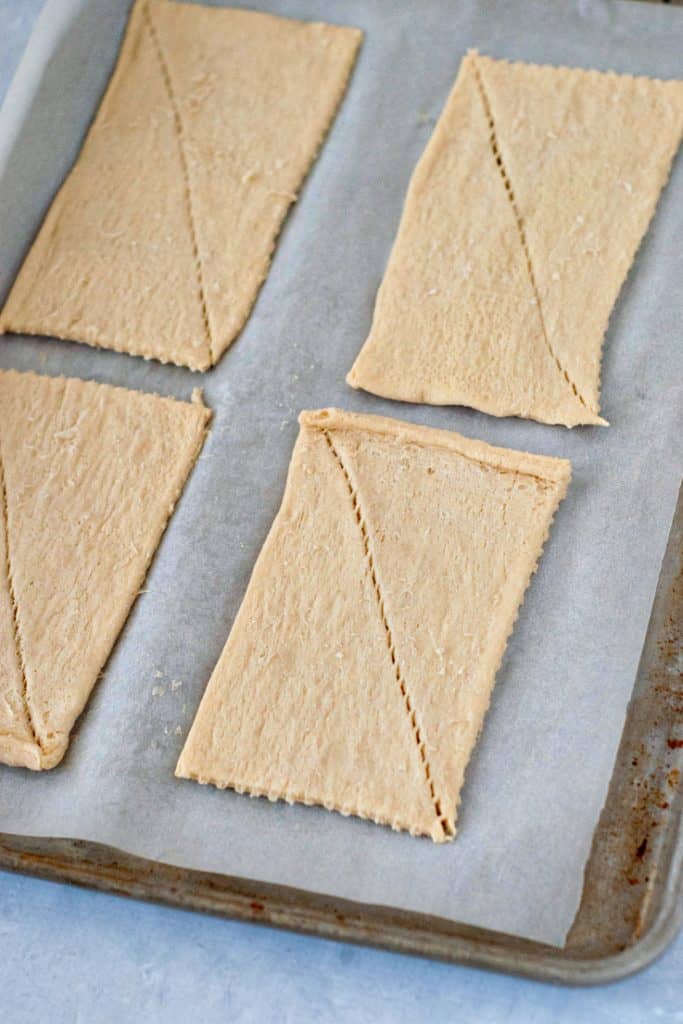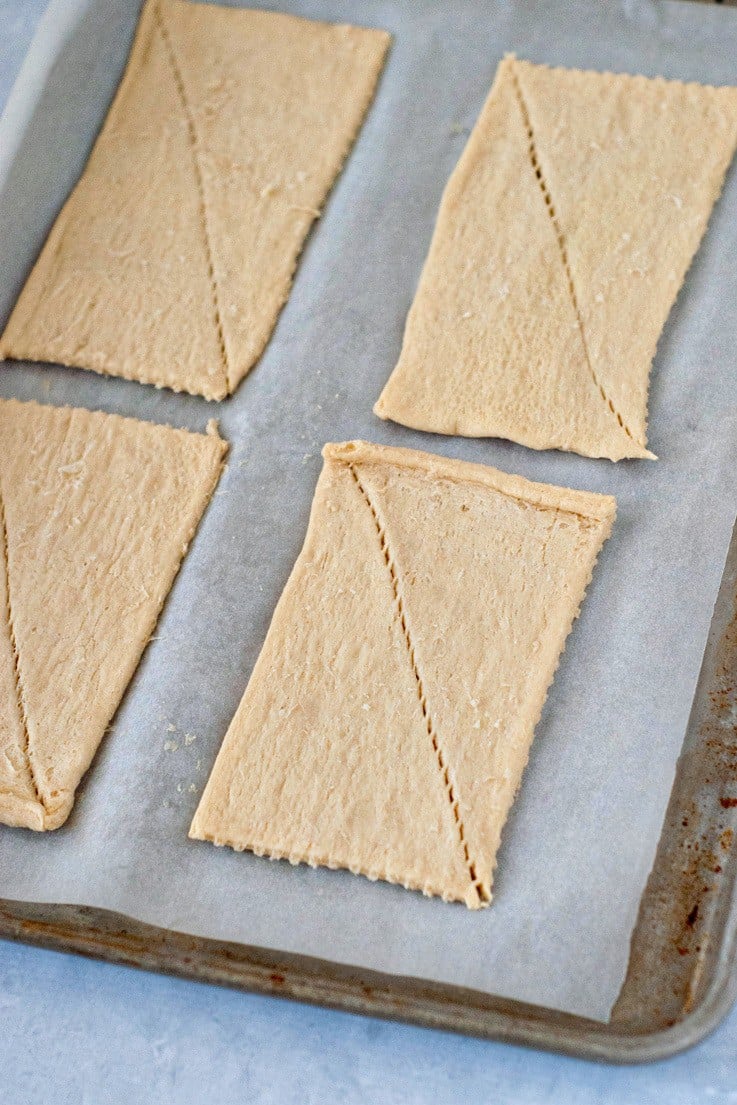 Once the seams are pinched together line up some pepperoni and place a whole piece of string cheese on top. You can really put whatever your favorite pizza toppings are inside these, so be creative!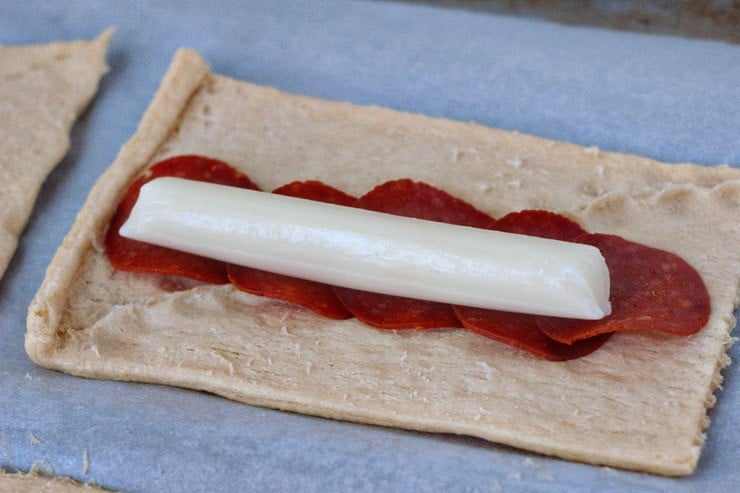 From here just fold the dough over the cheese and then fold the ends up and lightly press to seal.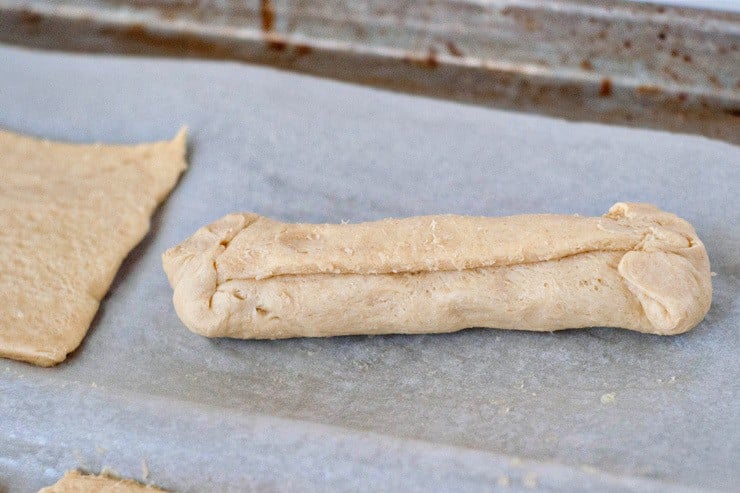 Before I put them in the oven I like to brush each one with just a tiny bit of olive oil and give them a little sprinkle of garlic salt and italian seasoning. Doing this makes them look much more gourmet and impressive.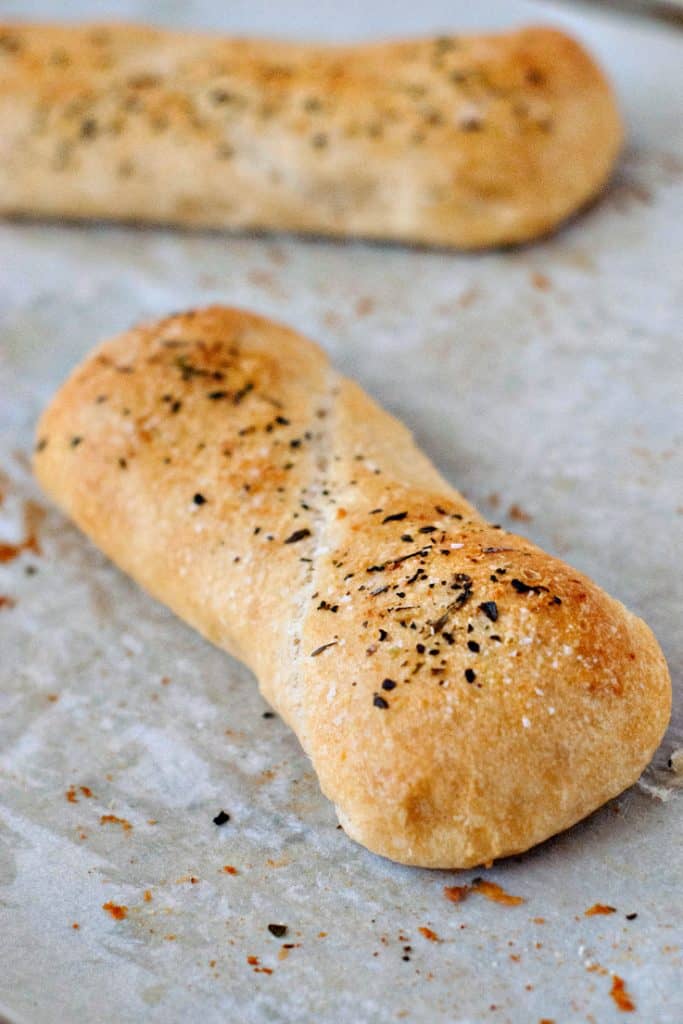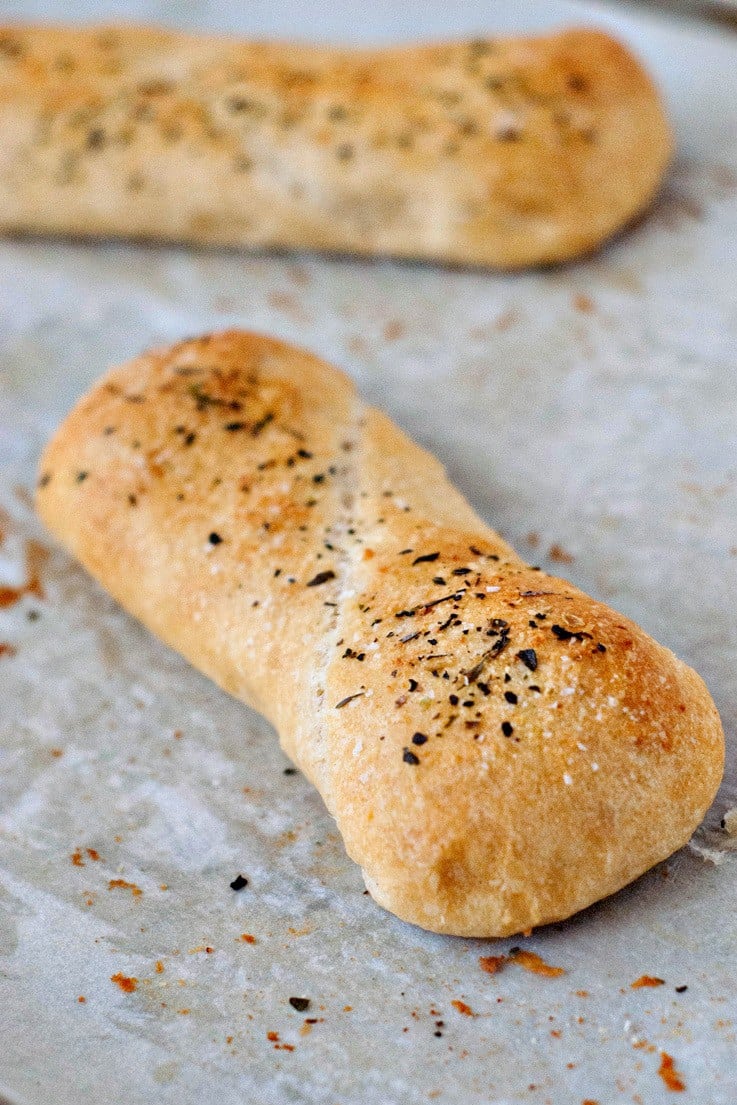 Bake unit they are nice and golden brown and tear into one as soon as you can! There's something about molten cheese that gets me every. single. time.
Sigh.
These are great just on their own but after a quick dunk in a little marinara sauce they turn into a definite pizza craving stopper. Enjoy!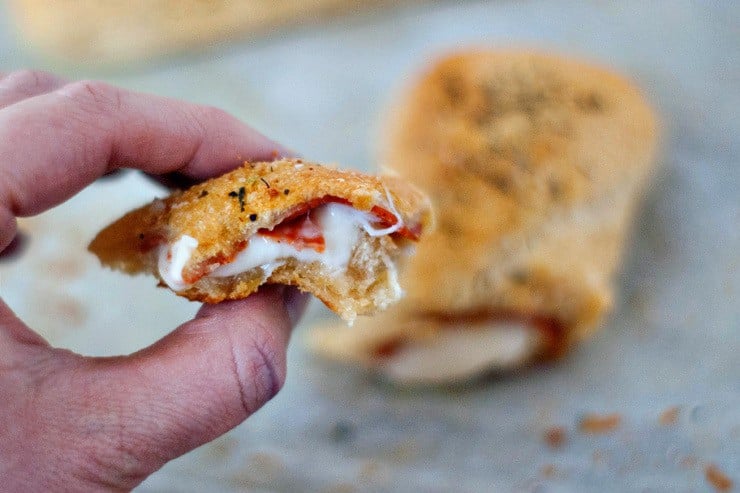 Ingredients
2

tubes Crescent Roll dough (8 count)

8

mozzarella string cheese

40-50

slices pepperoni

garlic salt, italian seasoning, olive oil

marinara sauce for dipping
Instructions
Preheat oven to 375 degrees
Roll dough out and separate into rectangles with 2 triangles in each. Pinch the seam together.
Line each rectangle with 5 or 6 slices of pepperoni and top with a string cheese.
Fold the dough over the contents and fold the sides up and over to seal.
Turn roll over, brush lightly with olive oil and sprinkle garlic salt and italian seasoning on the tops of each roll.
Bake for 10-12 minutes or until golden brown on both the top and bottom. Remove from oven and serve hot with marinara sauce for dipping.

Made this recipe?
I'd love to see how you rocked it! Share your photo on Instagram with the hashtag
#heatherlikesfood  --
It will totally make my day to see it!