Restaurant Style Salsa – I'm kind of freaky when it comes to chips and salsa. Like I can't stop eating them sort of freaky. Basically if you put me in front of a bag of tortilla chips and a bowl of salsa I'm not walking away until they are gone.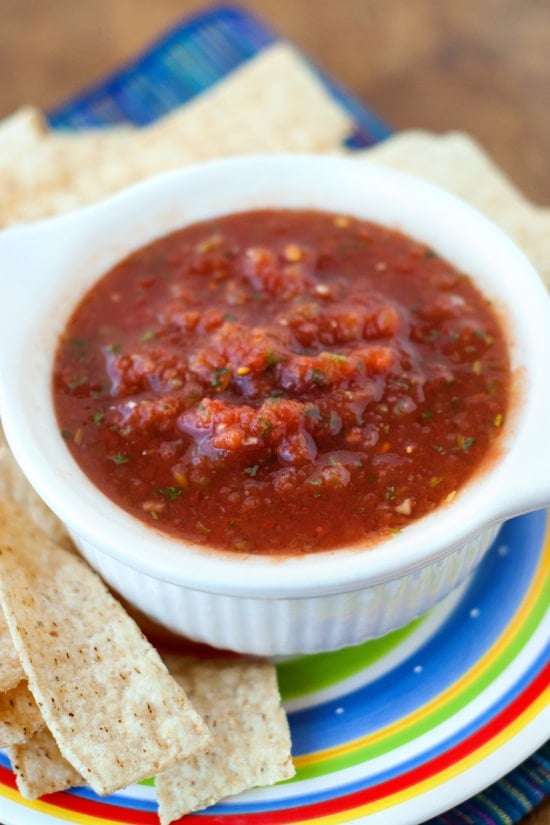 Making Restaurant Style Salsa
My one caveat on this is that it has to be the right kind of salsa– I'm not that into the jarred stuff and anything that is spicy enough to make me cry and keep me up all night with heartburn can go too. I guess I'm more of a fresh, mild-medium type of girl and that's probably why this recipe is my go-to when I don't want to pay $32 for a plate of rice and beans at a restaurant just to eat their warm chips and salsa. I know, I'm exaggerating. But for reals people, just make it at home!
While this restaurant style salsa uses canned tomatoes, it gets it's freshness from all the other ingredients it includes: limes, jalepenos, garlic, onion and cilantro.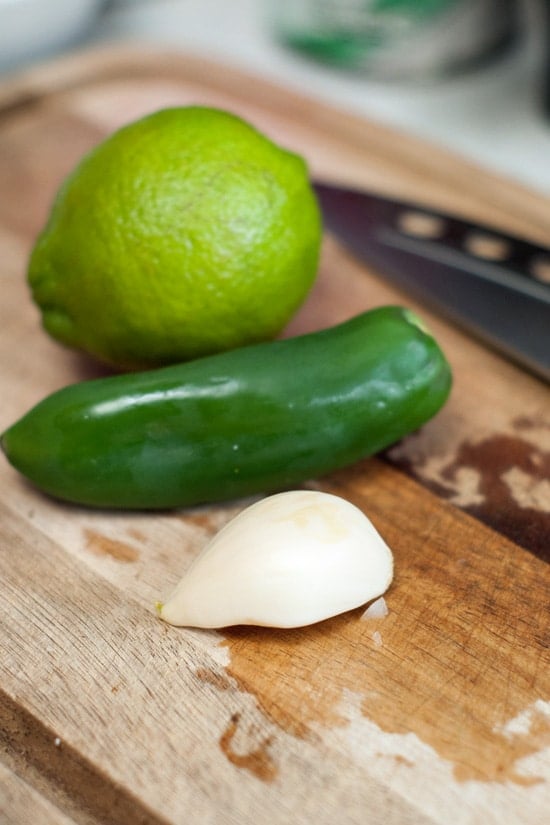 Everything is getting tossed in the blender so just give it a quick chop before throwing it in and you'll be good. Also, when you're only 3 feet tall, squeezing lime juice into the blender on the counter is kind of difficult, but she insisted. Also, also, what's up with the price of limes these days?!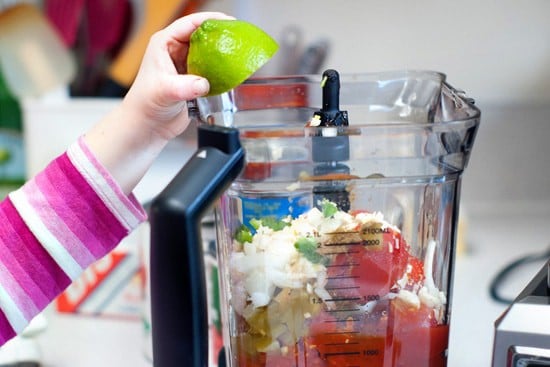 I don't have a good caption for this picture but had to include it because it was pretty. The blender I'm using is a Ninja Ultima Blender and I LOVE it. Be on the look out for my review coming up soon on the blog. If you're on the market for a new blender this might be what you're looking for.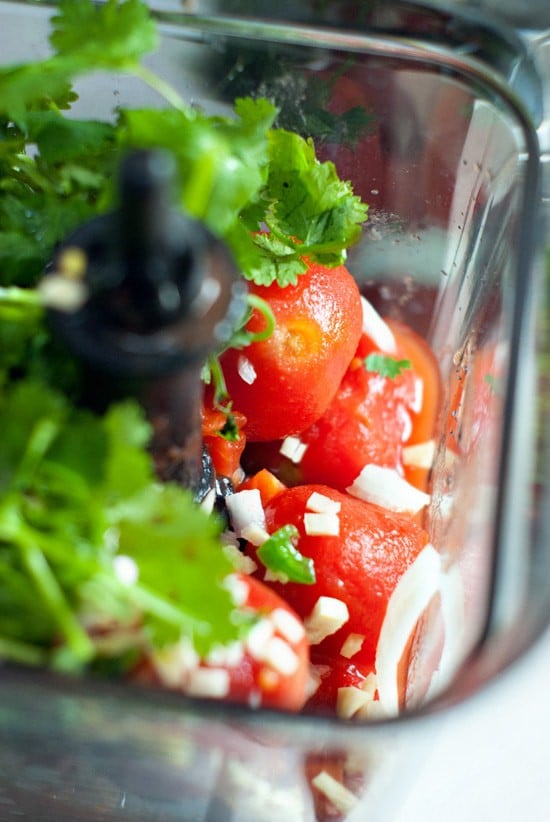 It doesn't take much time in the blender for it to come together, especially if you like yours a little bit chunky. I'm more of a smooth Stanley when it comes to that so pulse it as many times as you'd like and you're done.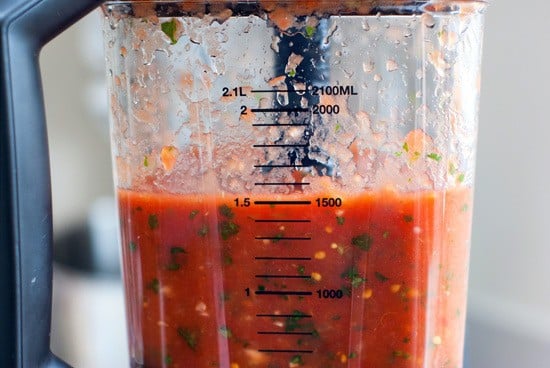 Now, if only I wasn't so high maintenance about my tortilla chips I'd have it all!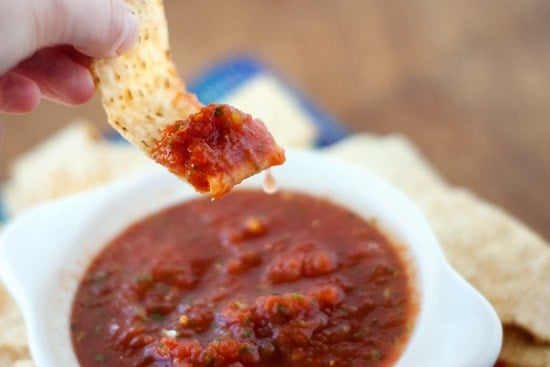 Did I mention that this recipe come from The Pioneer Woman? Ree, I'm eternally grateful that you posted this recipe like 4 years ago. That is all.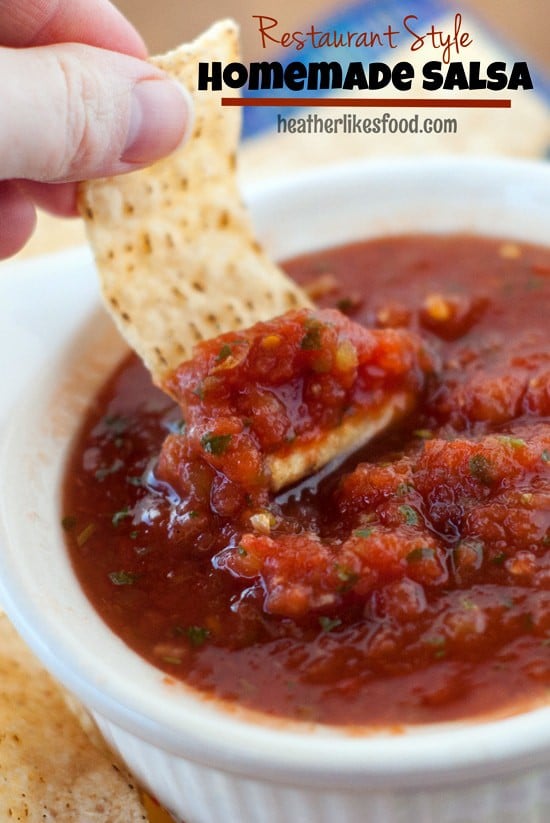 Interested in more delicious meals?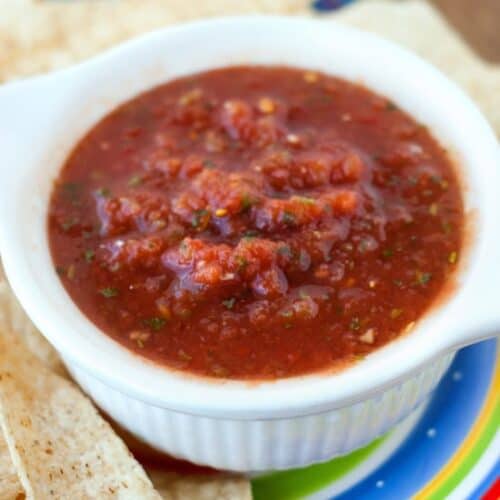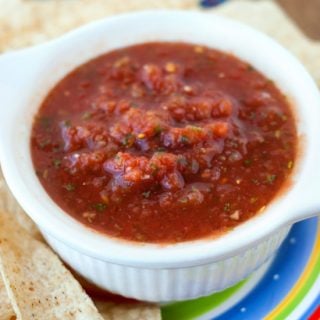 Ingredients
1

can

28 Ounce whole tomatoes with juice

2

cans

10 Ounce Rotel (diced tomatoes w/ green chilies)

1/4

cup

chopped onion

1

clove

garlic

minced

1

whole jalapeño

quartered And sliced thin

1/4

teaspoon

sugar

1/4

teaspoon

salt

1/4

teaspoon

ground cumin

1/2

cup

fresh cilantro

more to taste

1/2

whole lime

juiced (more to taste)
Instructions
In a large food processor or blender, combine whole tomatoes, Rotel tomatoes, onion, jalapeno, garlic, sugar, salt, cumin, lime juice, and cilantro. Pulse until you get the salsa to the consistency you'd like. Taste and adjust seasonings, if necessary.

Refrigerate salsa for at least an hour. Serve with tortilla chips.
Are We Friends On Pinterest?
Follow Me For More Great Recipes @hlikesfood