My Instant Pot is my life-saver during this busy fall season, and these four instant pot soup recipes are favorites in my family. All four only take 7 minutes of cooking time and are a cinch to throw together.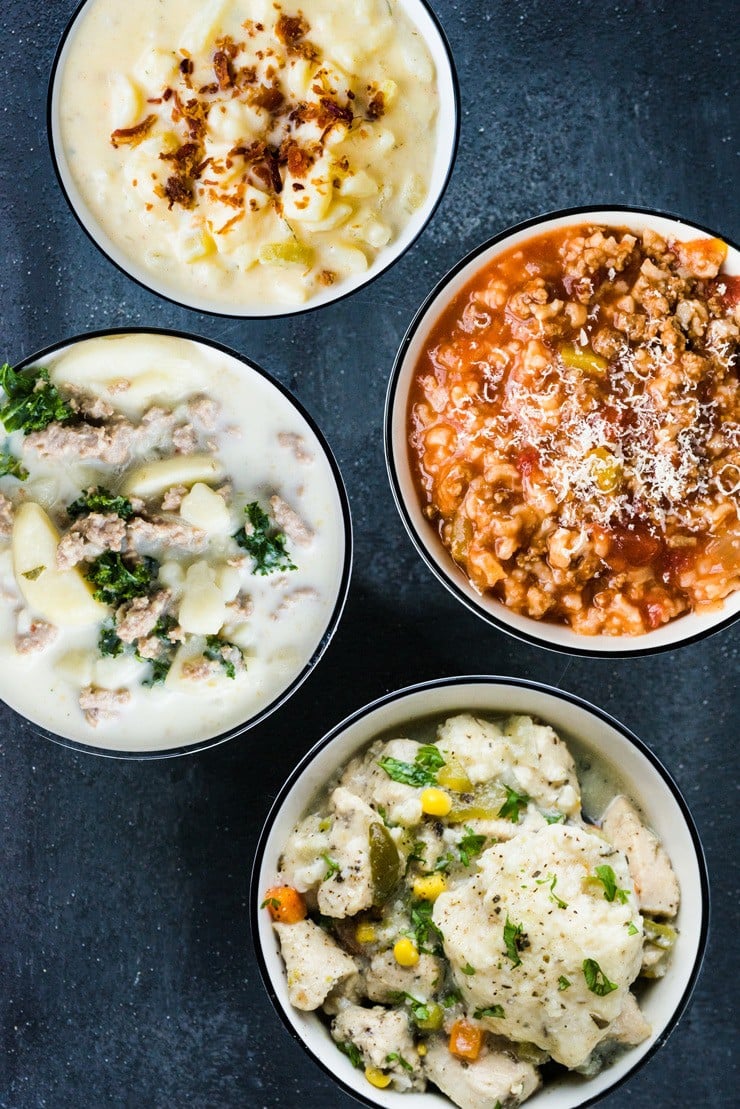 Pin These Instant Pot Soup Recipes!
Soup is one of my very favorite things to make, and we eat a lot of it here at Chez Cheney. Especially since I fell deeply, madly in love with my Instant Pot. I've had it for a little over a year now, and I can safely say that's its changed a lot of the way I cook. Not only is it great when I get a hankering for last minute pot roast, but it also cooks whole grains and rice quickly and flawlessly. It also makes short work of one-pot meals like soups and stews.
I don't have an Instant Pot, should I get one?
If you don't have an Instant Pot or another brand of an electric pressure cooker, I full-heartedly urge you to take the plunge ASAP! There's a bit of a learning curve-- I felt like I was operating a nuclear warhead the first few times I cooked with it-- but once you get the hang of it, you'll fall in love. If there's one tool you can have in your kitchen arsenal that will help you get dinner onto the table in record time with phenomenal results THIS. IS. IT.
This is the Instant Pot Model that I have and it's been through a beating this past year as I've put it through the ringer, but it still works and looks like new. The 6-quart capacity is a great size for my family of 5. I can make a big batch of soup, cook a moderately sized roast, or a large portion of rice or grains with room to spare.
These four instant pot soup recipes are some of my family's favorites. I have Zuppa Toscana, Chicken and Dumpling, Cheesy Potato, and Stuffed Bell Pepper here. Each soup is completely different from one other and will suit lots of different tastes. I love adding bacon or ham to the cheesy potato and if you love Olive Garden's Signature Soup, you have to try the Zuppa Toscana!
[brid autoplay="true" video="484759" player="19763" title="Four 7 Minute Instant Pot Soups" duration="93" description="4 recipes for instant pot soups" uploaddate="2019-10-30 15:19:49" thumbnailurl="https://cdn.brid.tv/live/partners/15101/thumb/484759_t_1572448944.png"]
I hope you'll try these Instant Pot soup recipes out! If you have any questions at all about operating your Instant Pot or making these recipes, feel free to email or message me on Facebook-- I'd love to help you out!
To view the recipes below click on the Name or Picture to be directed to the recipe.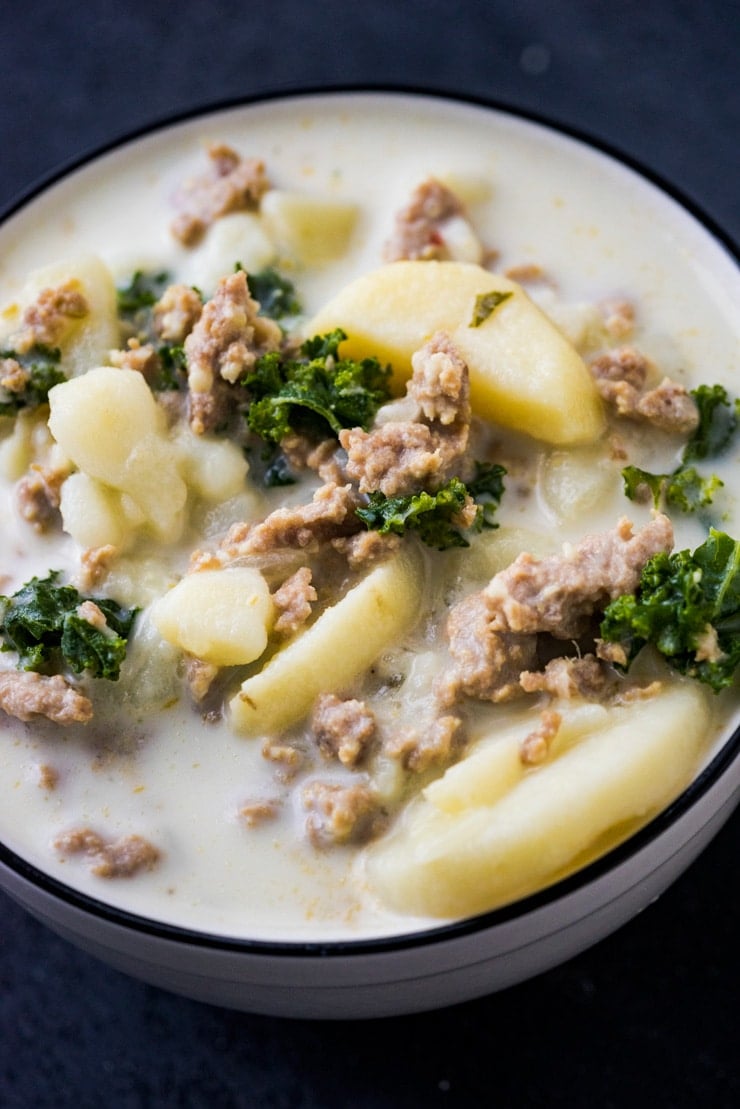 Pin These Instant Pot Soup Recipes!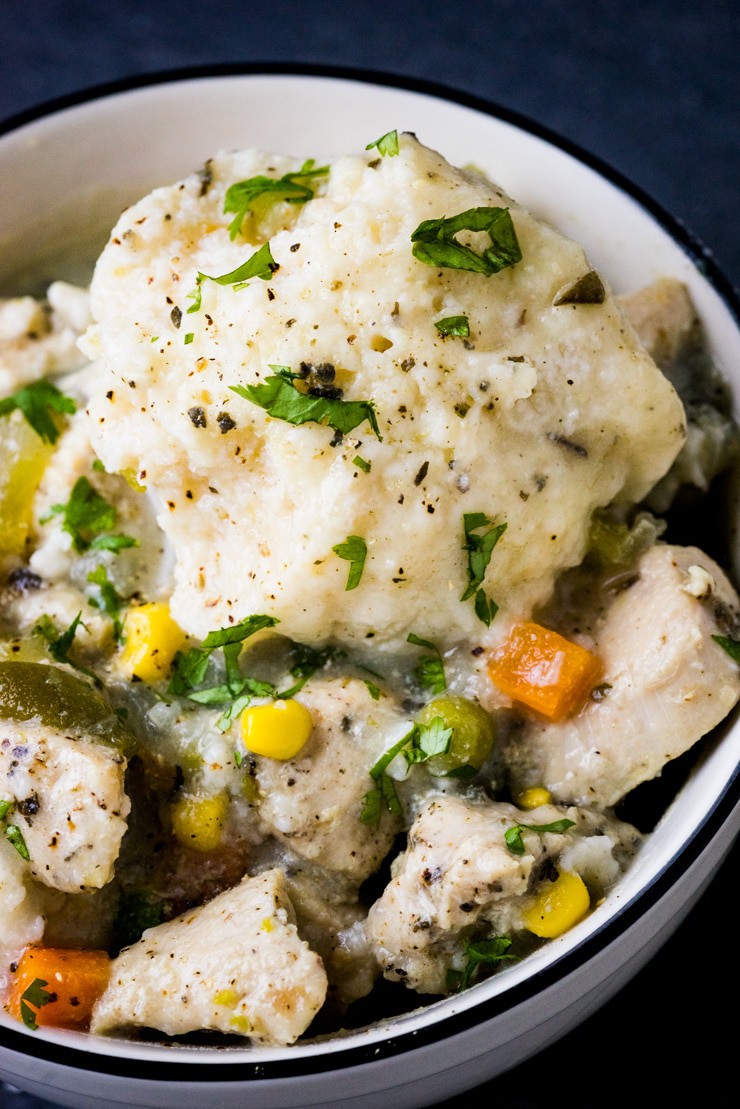 Pin These Instant Pot Soup Recipes!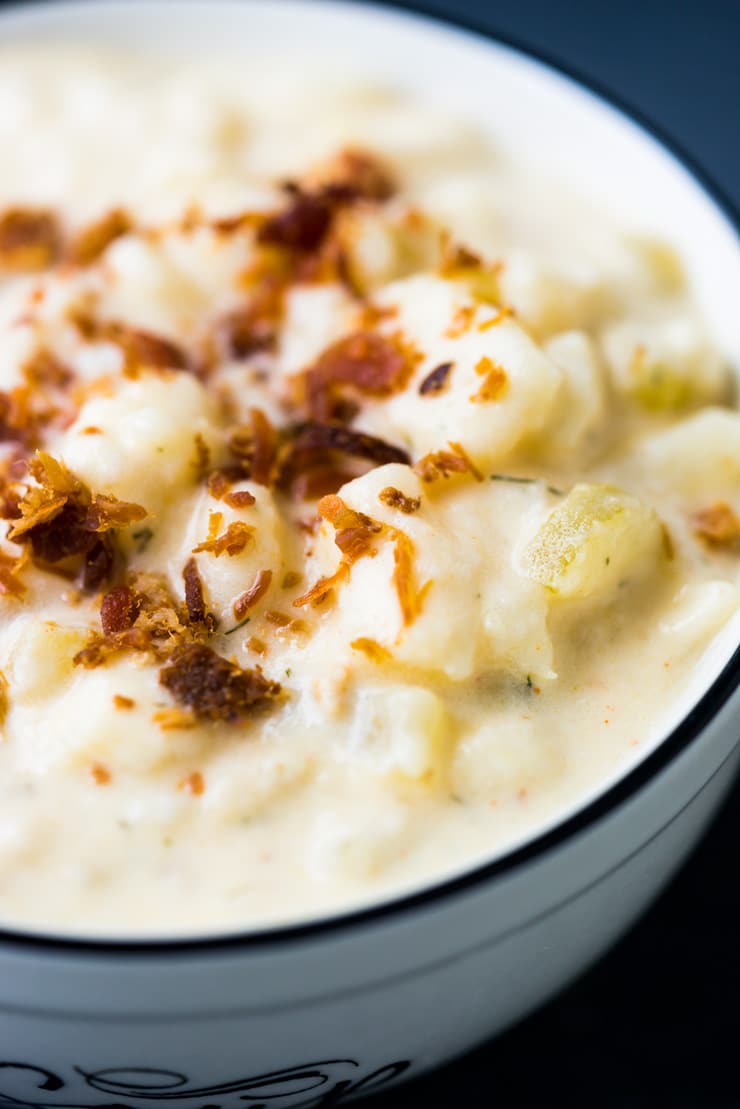 Want more Instant Pot Recipes?