This Thanksgiving let the slow cooker do all the work and dirty just one dish instead of several to make these super creamy slow cooker mashed potatoes.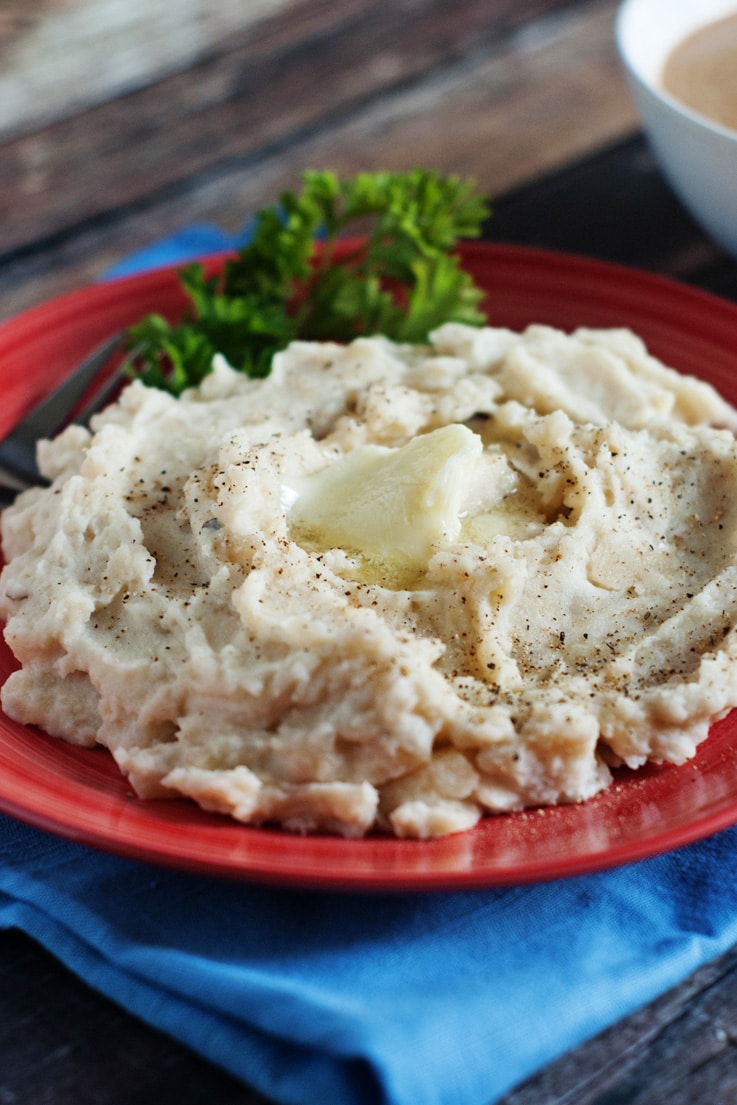 Why has it taken me 30+ years to realize I could make mashed potatoes in the slow cooker? If you knew about this genius hack and didn't tell me, you're in trouble.
I kid.
But really, it's stupid simple and I kind of feel like punching myself in the face for not realizing this sooner. This is a Thanksgiving Day game changer, I tell ya. No more steamy pots of boiling potatoes taking up the stovetop! No more dirtying a pot, a strainer, and a bowl just to make some taters!  Wanna know how to make it? I put together a fun little video…
They're a little something my 5 yr old would say is, "easy peasy toss the cheesy".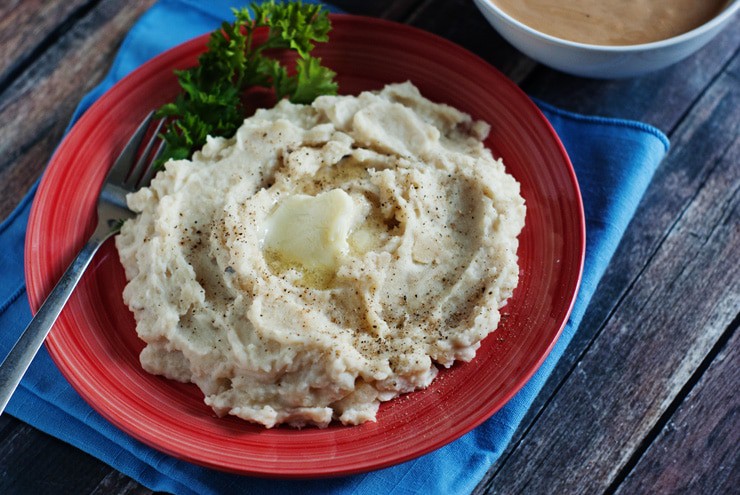 I'm kind of excited about this. Not only do you not use up as many dishes and they cook by themselves, you get the added flavor of cooking them in chicken broth. Not to mention that the garlic practically melts and mashes right in with the potatoes giving them just a slight garlic flavor, nothing overpowering though.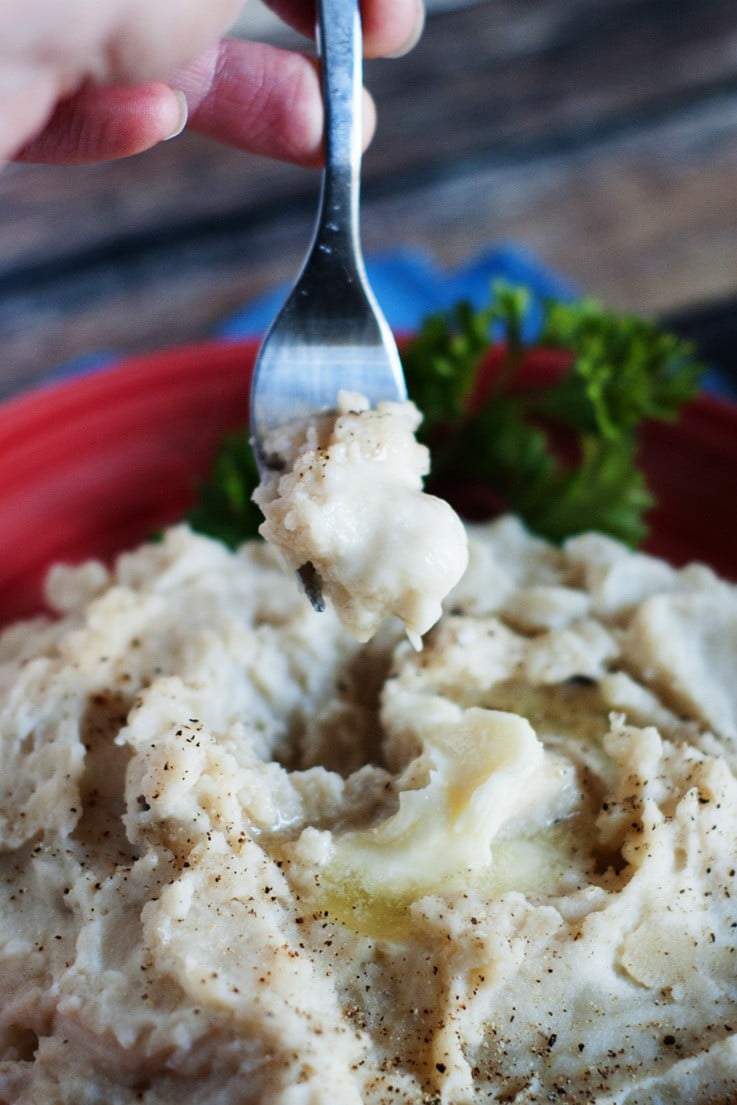 Glad I've got at least one small part of my Thanksgiving dinner planned… here's to 106 other things! 🙂 
Super Creamy Slow Cooker Mashed Potatoes
This Thanksgiving let the slow cooker do all the work and dirty just one dish instead of several!
print
shopping list
Ingredients
5

lbs russet potatoes, peeled and diced

2

C chicken broth

1

tsp kosher salt

4

cloves garlic, smashed

3/4-1 1/2

C cream

2

tbsp butter, melted

salt and pepper to taste
Instructions
Place potatoes, chicken broth, salt and garlic in a slow cooker and cook on HIGH for 4 hours or 6 hours on LOW or until the potatoes are cooked through and very tender.
Use a potato masher to mash potatoes to desired smoothness and stir in cream and butter. Use more or less cream depending on how creamy you'd like them. Season with salt and pepper to taste.

Made this recipe?
I'd love to see how you rocked it! Share your photo on Instagram with the hashtag
#heatherlikesfood  --
It will totally make my day to see it!