Creamy, cheesy, and super easy, this mac and cheese recipe will make your Costco Mac and Cheese loving heart happy. I have a feeling you won't need your Costco card after trying this.
Pin This Recipe To Your Pasta Board!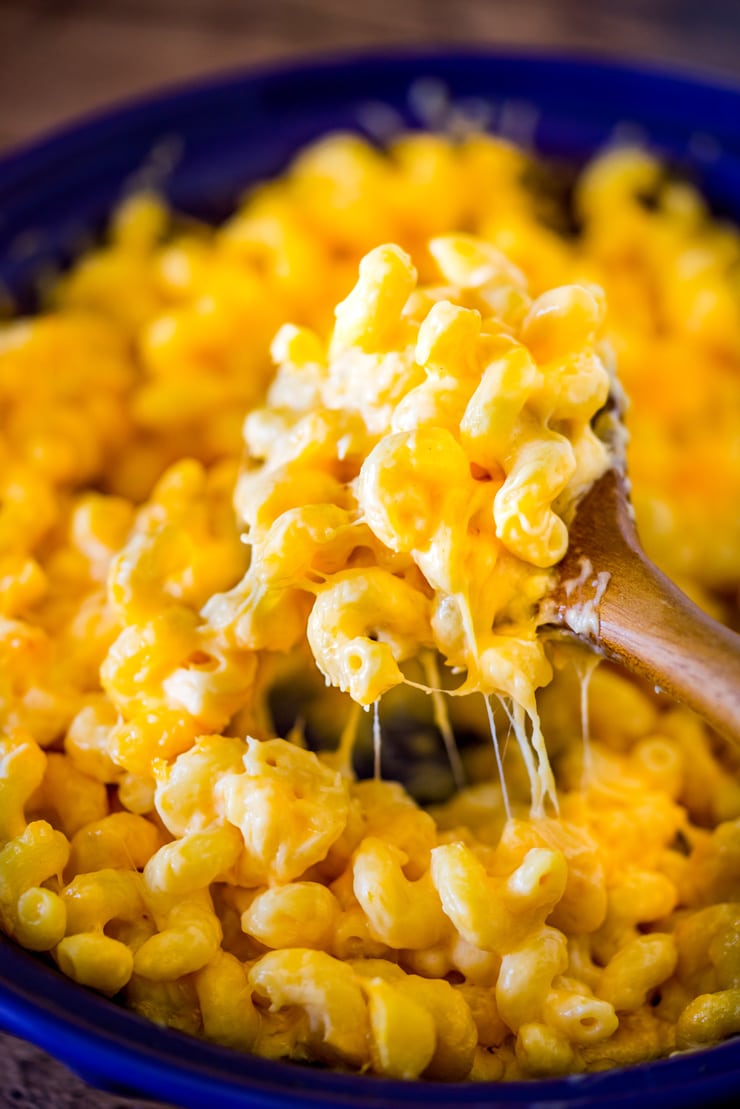 Are you guys ready for the easiest, creamiest, most flavorful mac and cheese ever?  I was planning on posting this recipe as a Costco Mac and Cheese copycat but once I made it again to take pictures I decided it was, in fact, BETTER than Costco's version and I'd be doing it a disservice by calling it a mere copycat.
Pshh.
Nobody wants to be called a copycat, after all.
My favorite part about this recipe is how stinking easy it is. I'm a huge fan of slow-cooked roux-based cheese sauces that typically top most homemade mac and cheese recipes but I don't always have the time or patience for that! This "Better Than Costco Mac and Cheese" uses jarred alfredo sauce as the sauce base and it doesn't even need to heated up before baking! Just cook your pasta, pour on the sauce, stir in some cheese and bake to ooey, gooey perfection.
After studying the Costco Mac and Cheese label, I settled on using sharp cheddar, Jarlsberg, and parmesan cheeses to try to recreate to the flavor. The ingredient list on Costco's actually lists Gruyere instead of Jarlsberg but both are in the Swiss Cheese family and Jarlsberg is typically a little bit cheaper and melts BEAUTIFULLY so I went with it and loved the results.
If you try it, let me know in the comments!
Pin This Recipe To Your Pasta Board!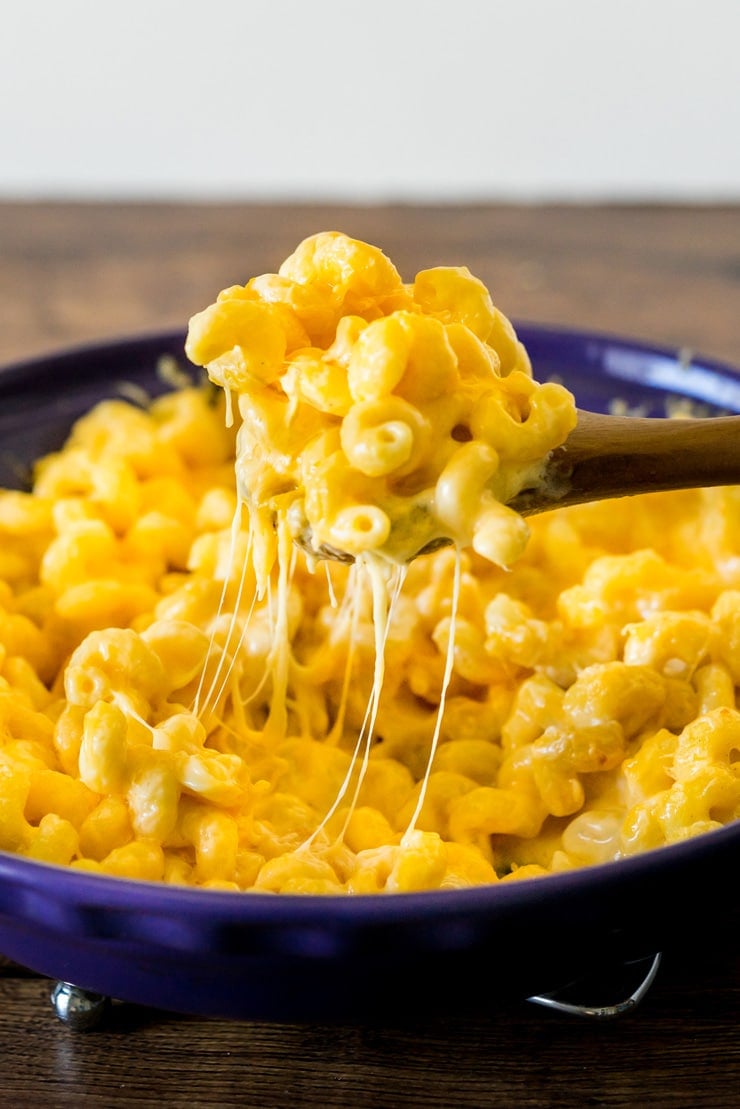 Pin This Recipe To Your Pasta Board!
Ingredients
8

oz Cavatapi Pasta

15

oz Jarred Prepared Alfredo Sauce

1

teaspoon dijon mustard

8

oz Sharp Cheddar, shredded and divided

4

oz Jarlsberg Cheese, shredded

1/2

cup parmesan cheese, shredded
Instructions
Preheat oven to 400 degrees.
Cook pasta according to package directions to "Al Dente" doneness. Drain and place in a large bowl.
Pour alfredo sauce and dijon mustard over the cooked pasta and stir. Add in 3/4 of the sharp cheddar and all of the Jarlsberg and parmesan cheese. Stir until well combined.
Spray an 8"x 8" baking pan with non-stick cooking spray and spoon pasta into the dish.
Sprinkle remaining sharp cheddar over the pasta. Bake for about 20 minutes, or until the cheese is melted and the sauce is bubbly.

Made this recipe?
I'd love to see how you rocked it! Share your photo on Instagram with the hashtag
#heatherlikesfood  --
It will totally make my day to see it!