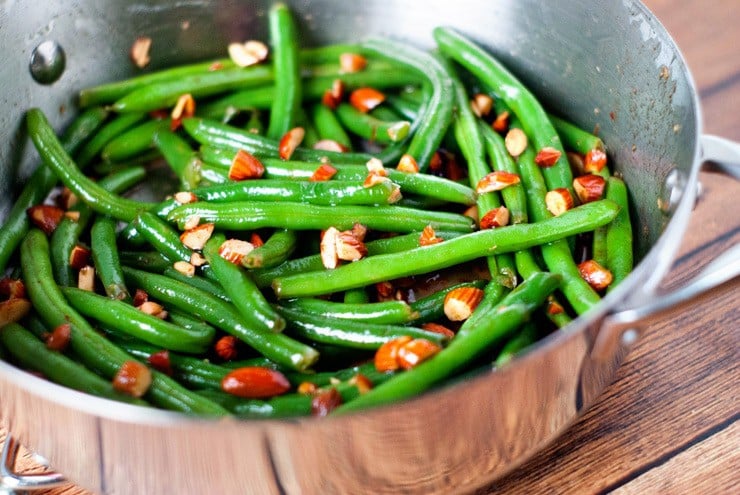 It's that time of the week again! Hey, I'm back with another #HolidayHosting recipe with Anolon Cookware. Today's recipe theme is "Formal Dining" and if you haven't yet figured this out about me, I'm not exactly what I'd call a formal dining kind of person. Yes, I like feeling fancy. And yes, I like going to nice restaurants when the opportunity presents itself. But when it comes to cooking at home, our meal times are anything BUT formal even on special occasions. All is well though! This recipe is well suited even for the most casual of dinners but has that little extra flair that makes it just special enough for a formal dinner.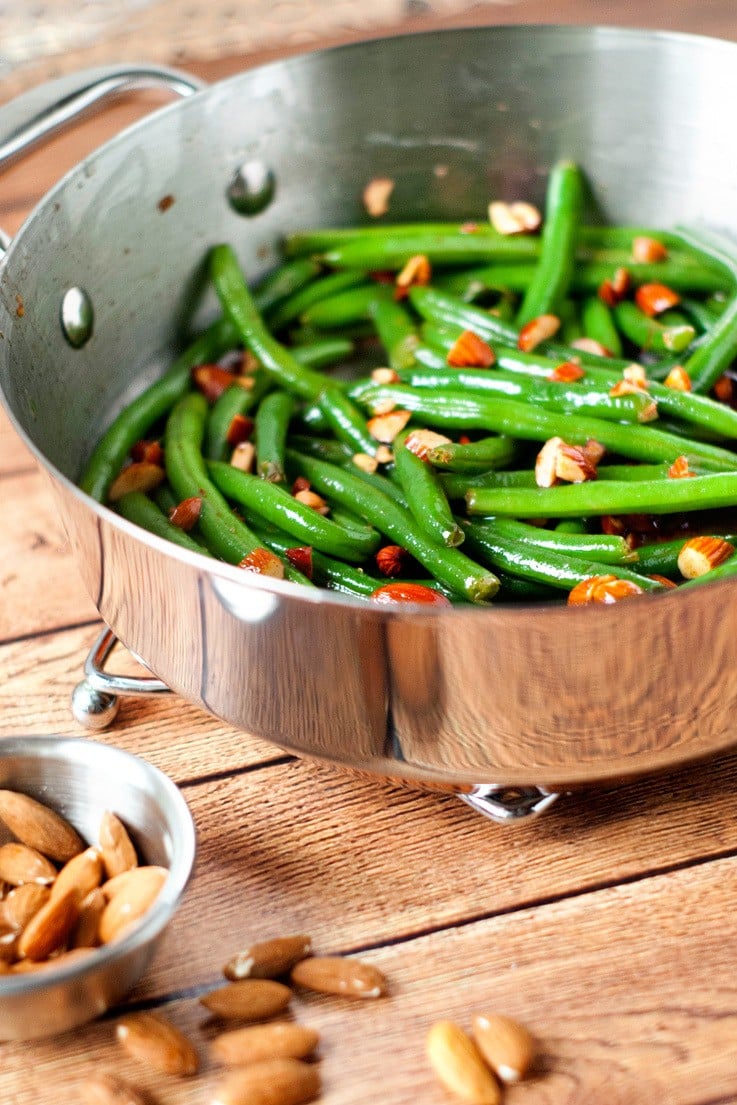 All that it takes is browning a little butter, toasting up some almonds in said butter (<– um, yes!) and then tossing that deliciousness with some green beans and just a smidge of fresh lemon juice. What you're left with is a rich, nutty, fresh, and vibrant side that's perfectly paired with a filet or equally as well with chicken nuggets. Yes, I just said that.
I got to make this brown butter green bean amandine in Anolon's GOREGOUS Nouvelle Copper Stainless Steel 3Qt Covered Sauté . I already have a rather large crush on stainless steel cookware and using this didn't help my infatuation any. Click below to visit Anolon's site and see the recipe!