Cheddar Garlic Corn Spoon Bread – We've got one day 'till turkey day! Are you ready? I think I'm ready, but I know that come tomorrow I'm going to be a hot mess.
Bring it.
I'll have my mama here with me so all will be alright!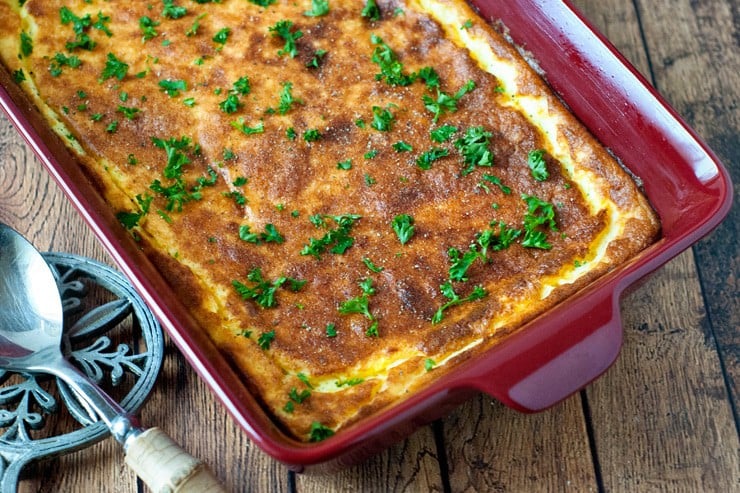 Cheddar Garlic Corn Spoon Bread – A Southern Classic
If you're still searching for one last side to prepare, this cheddar garlic corn spoon bread would be a perfect addition to your table.  It's kind of a twist on a the classic southern side with the addition of cheese and garlic. If you've never had spoon bread before just imagine what would happen if corn bread and a souffle had a baby. It's creamy, soft, and pairs especially well with meats and gravy.
This recipe is another installment in my 6 week partnership with Anolon. This week I used their Vesta Ceramic 9×13″ baking dish in Paprika Red and it's so gorgeous you could probably make almost anything look appetizing in it. Almost.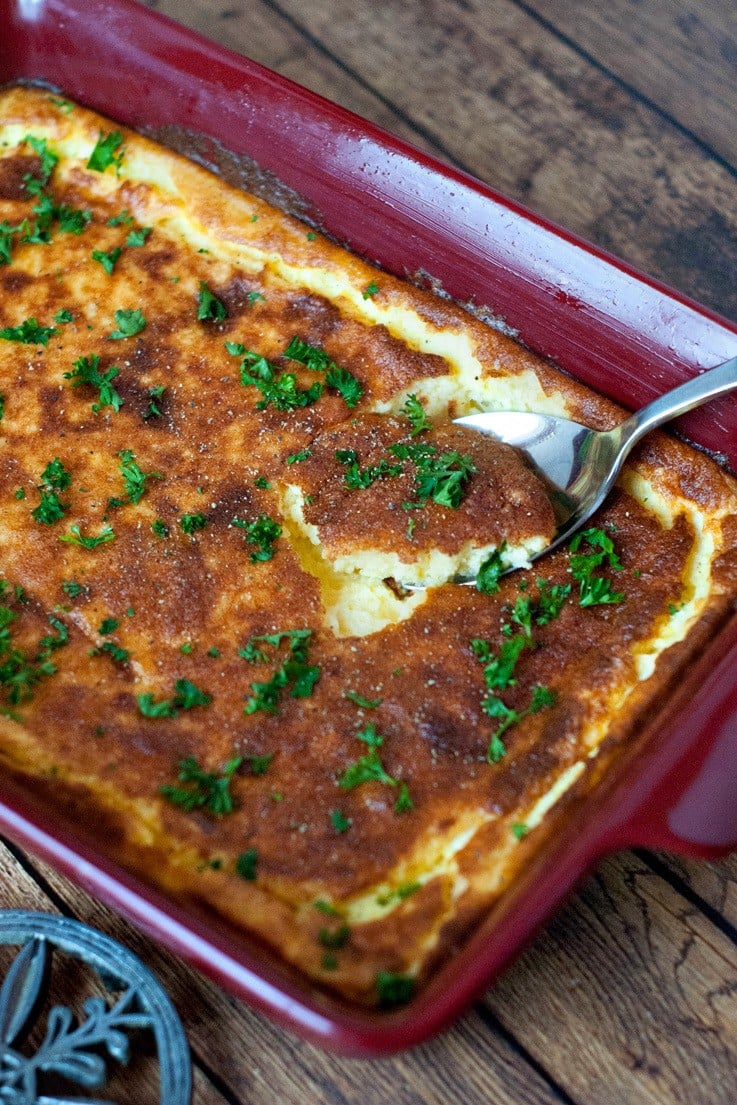 Want more delicious Thanksgiving recipes?