Last weekend I was able to go on a whirlwind of a  trip across the country to Food Blog Forum Orlando held in Disney World! This conference brought just over 100 food bloggers together to eat, learn, network and then do some more eating. (Because really, what do you expect from food bloggers?)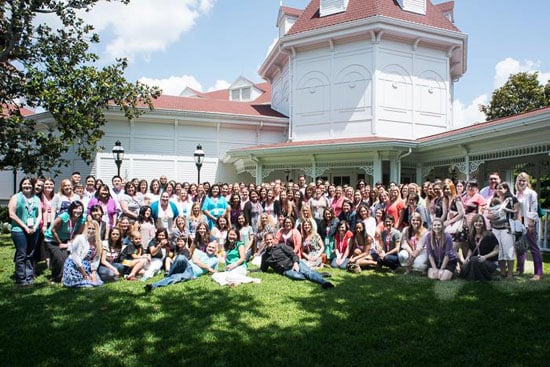 Disney treated us very well and put us up at the GORGEOUS Grand Floridian Resort! The smell of the lobby was enough to make me want to return and the greeters dressed up in knickers and derby hats melted my heart the entire weekend- my favorite was probably in his 80's, a total flirt, and adorable. I so wish I would have gotten a picture with him.
MY LATEST VIDEOS
This was my first time at Disney World and I had the best tour guide a girl could ask for! Kasey from Kasey's Kitchen is quite the Disney veteran and gave me the "readers digest" version of 3 of the 4 parks during our 2 days together.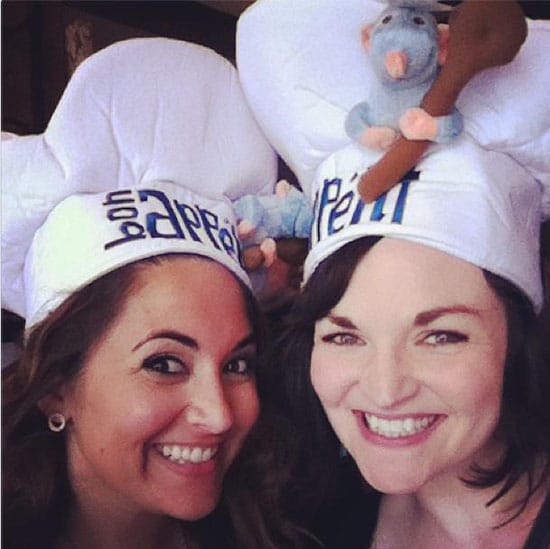 The conference itself was full of inspiring classes and gave me so many great ideas to put into practice here. I learned so much from listening to Jaden and Scott Hair of Steamy Kitchen and Todd Porter and Diane Cu of The White on Rice Couple.  It was great to sit in on classes being taught by those that have found success and have them be so willing to share what they've learned along the way. Bringing authenticity to your blog was a vein that seemed to run through the entire conference.
Over the course of the weekend, I got to eat some amazing food and see how Disney puts their spin on just about everything they touch. The glowing fruit salads were a fun way to help us wake up after a long night in the parks and I LOVED the Monster's Inc. cupcakes. On Saturday night we got the VIP treatment and were escorted to a private dessert reception to watch Fantasmic. You'd think that being a food blogger I would have taken boo-koo amounts of pictures of the food, but to be completely honest I was having so much fun absorbing everything going on and stuffing my face that sometimes the pictures were an after-thought. It was weird.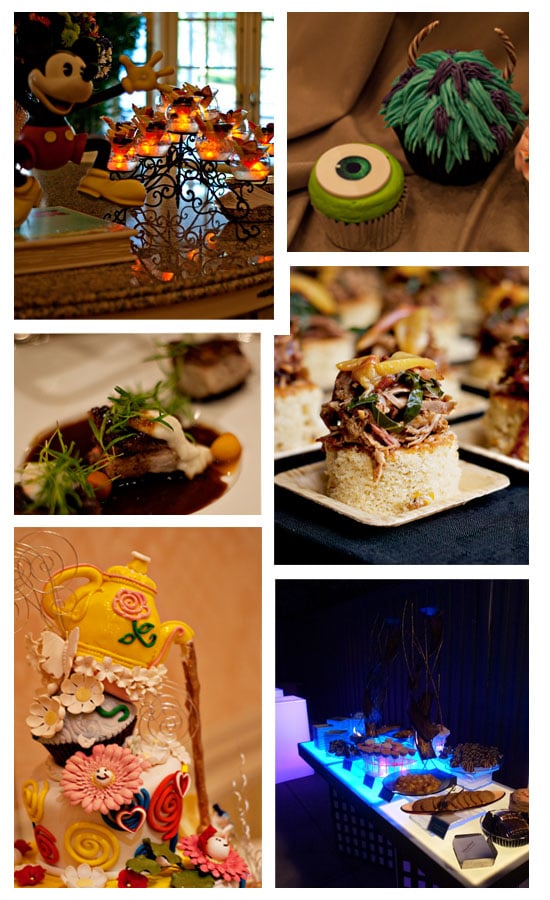 We happened to be there during the last weekend of the Epcot Flower and Garden Festival so the entire park had beautiful character topiaries scattered throughout it. I might actually have more pictures of cartoon-shaped trees than I do of food and I'm starting to question everything I believe in.  Stranger things have not happened…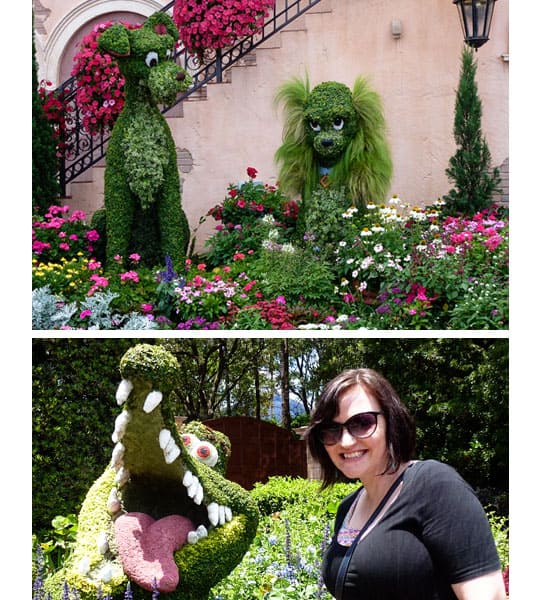 It was a crazy, fun, exhausting, inspiring weekend and I'm so glad I was able to go! Thanks so much to all the sponsors (Disney, OXO, Kitchen Aid, Florida Dairy Farmers) and organizers (Lindsay Landis, Julie Deily, Jaden and Scott Hair, Todd Porter and Diane Cu) that made this event possible.  I made so many new friends, learned boat-loads, and had a ball!
Stay tuned for some fun Disney inspired recipes coming soon. Those mouse ears got the wheels a turnin' in my brain! 🙂