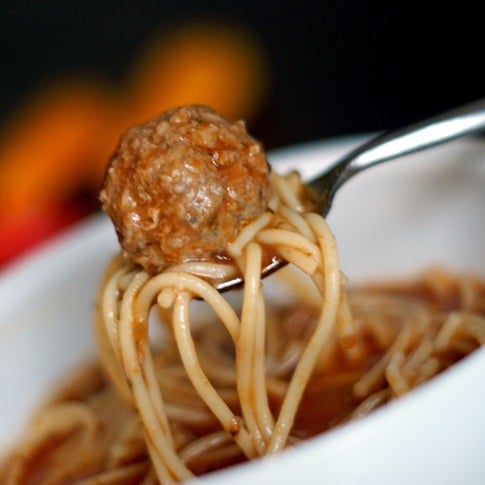 Hey guys! How ya' been? It's only been a week since I've been on here but it seems like an eternity! Last weekend I helped cater a women's conference for church and managed to cook soup, cheesy garlic biscuits, and apple cake  for 300 people in my little kitchen. While I do have a lot of experience in catering and  in feeding large groups of people, I've always had a large (usually commercial) kitchen to work from, and boy does it make a difference!  I've been a bit busy.
My stove.  I did this 8 times. Plus a few batches in the oven and crock pot.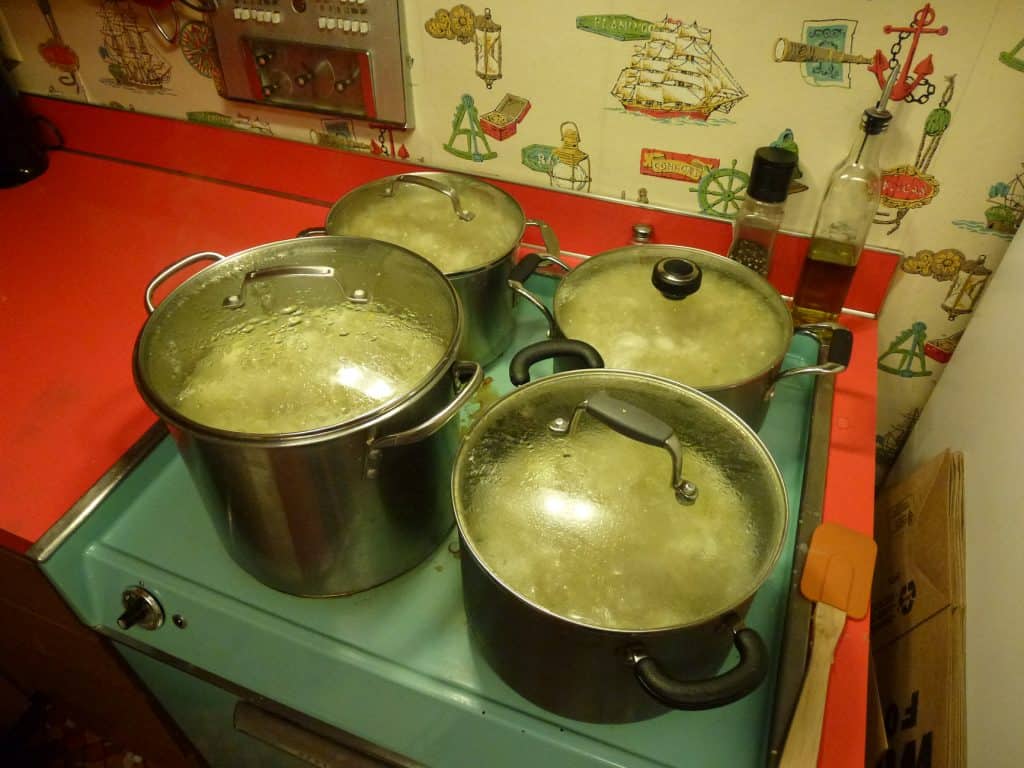 10 pounds of carrots, 50 lbs of onions. Thank GOODNESS for food processors!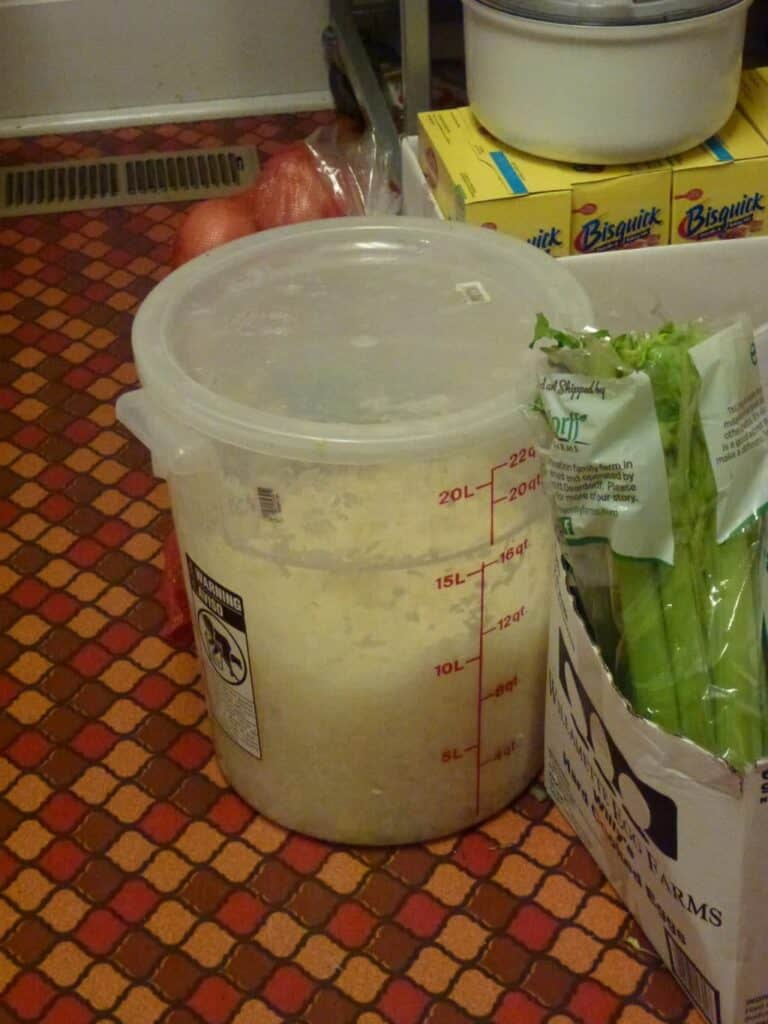 You love the color scheme of my kitchen, don't you? I actually really love the color of the stove and the counter tops, but don't love the fact that I can barely fit a sheet pan in the oven and my stove-top burners are controlled by buttons with only 4 settings. Whoever thought that was a good idea has never cooked a pancake. or grilled cheese. or food.  It's okay though. We knew what we were getting ourselves into when our landlord described the kitchen as being "updated" in the 40's. We won't be students forever– or more accurately, I won't let my husband be a student forever. If it were up to him, he'd stay in school for-ev-er.
Moving on.
My mom was able to come up and go to the conference with me and got suckered into the privilege of staying up with me the night before to help finish the soup. It was 2 am, we had 4 pots of soup on the stove, as well as 2 crock pots going and the power went out. Fabulous. Luckily it only took about 45 minutes for power to be restored and by the time we had light again the soup had finished cooking by just sitting and staying hot. Two and a half hours of sleep and a piece of apple cake later,  we were at the church ready to feed the masses. The conference turned out great! The remainder of my day Saturday was spent with my Mom eating far too many mississippi mud brownies in our pj's while watching whatever was on my local  TV stations because we were too tired to do anything else. Turns out that Dante's Peak is a pretty ridiculous movie. Driving over lava? Really?
This isn't one of the soups that I made for the conference,  I just happened to have pictures and a recipe ready to post and this was it!  I love this soup because it totally satisfies any pasta craving I get without being too heavy. Kids love it too! Enjoy.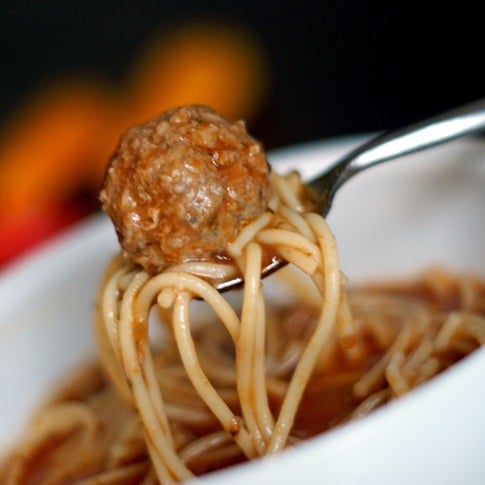 Spaghetti and Meatball Soup
Ingredients
1 14.5

oz.

can diced tomatoes

undrained

1 280

z. can tomato sauce

2

cloves

garlic

minced

2

tbsp

olive oil

1/2

c

prepared basil pesto

5

C.

chicken broth

5

C.

beef broth

1

tbsp

sugar

3/4

tsp

kosher salt

pinch red pepper flakes

1

lb.

lean ground beef

15

saltine crackers

finely crushed

1/2

c

milk

1

tsp

vingear

1

tbsp

dried parsley

1/2

C

shredded parmesan cheese

1

egg yolk

1

tsp

kosher salt

1/2

tsp

ground black pepper

8

oz.

thin spaghetti noodles
Instructions
In a small bowl combine finely crushed saltine crackers with milk and vinegar and let sit until the crackers are soft and easily combine with the milk to create a smooth paste. Set aside.

Over a medium-high stove, heat olive oil and saute garlic until fragrant. Add tomato sauce, diced tomatoes, broths, pesto, sugar, ¾ tsp salt, pepper, and pepper flakes; stirring to combine. Bring to a simmer.

In a medium-sized bowl, combine ground beef, parsley, parmesan cheese, egg yolk, 1 tsp kosher salt and saltine cracker paste. Stir with a stiff spoon or with your hands until just combined. The less you work the meat, the more tender it will be. Using a small cookie scoop or 1 tbsp measuring spoon create small balls of the meat mixutre, rolling them between your palms to make them smooth and compact.

Place meatballs in simmering tomato broth and let cook for 5 minutes. Add in the thin spaghetti, broken into fourths (smaller if you'd like) and cook an additional 6-8 minutes or until the spaghetti noodles are cooked through. Serve with crusty bread and Parmesan cheese.