Sweet and Tangy Lemon Curd – Last week I got to dip my toes back in the cake decorating world for a few days as I made a handful of cakes for a church event. It's probably been over a year since I last made any sort of decorated cake so it felt pretty good to break out the piping bags  and have an excuse to eat cake scraps and spoonfuls of whipped cream while I was "working".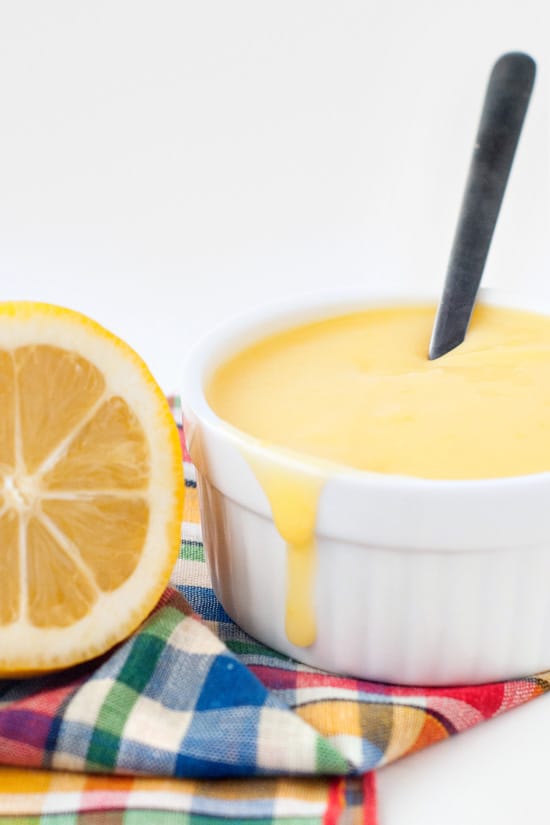 I made 6 cakes total in 3 different flavors: chocolate toffee, white chocolate raspberry marble, and lemon strawberry. I'm kind of lemon-freaky so naturally the lemon was my favorite and it tended to be a favorite throughout the event too. It had 5 layers of white cake and was layered with vanilla mousse, fresh strawberries, and this lemon curd. And just in case you don't know, lemon curd = love.
MY LATEST VIDEOS
I probably should have taken some nice pictures of the cakes, but oh well. Here's my quick Instagram share.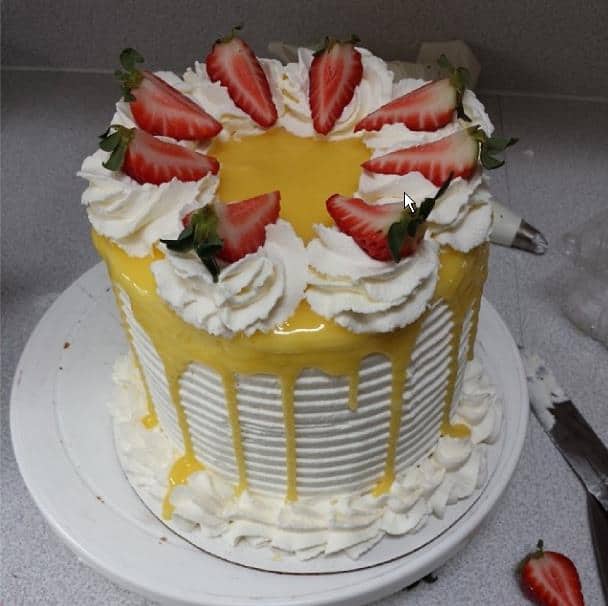 I know the word curd isn't particularly romantic but that's  what it's called, folks. If you're not familiar, its a dessert sauce made with lots of very strong flavored fruit juice (like lemon), thickened with egg and finished with butter. It's velvety, rich and basically heaven on a spoon… or cake… or fingertip.
How to Make Sweet and Tangy Lemon Curd
To start, we're going to boost that lemon flavor by using the zest of 4 lemons. Yes, you read that right, FOUR lemons. We're going to be juicing these lemons later. My favorite tool for removing the zest from lemons is definitely my Microplane but a sharp vegetable peeler does the trick too if chop it up really fine.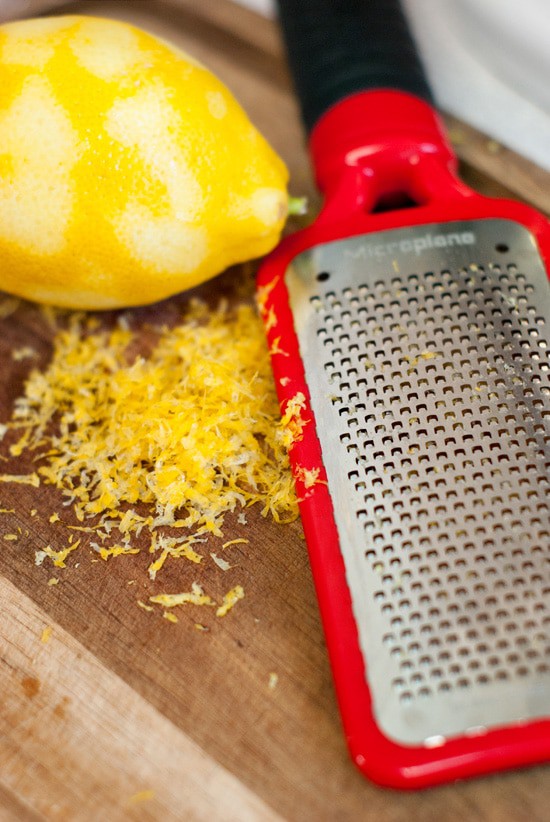 We'll need 2/3 C of lemon juice as well so juice up those lemons.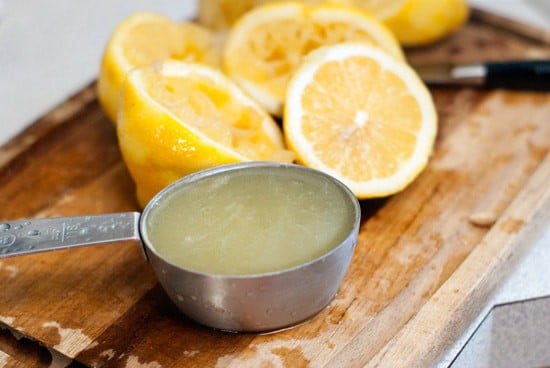 Next Step
We'll just pretend I have picture of this next step, okay? In a mixer with the beater attachment or with a hand mixer cream together some butter, sugar and the lemon zest that is chopped super fine until smooth. Add the eggs in one at a time, beating until smooth and then the lemon juice.
You'll end up with a mixture that looks a little lumpy but is mixed together. Pour it into a sauce pan and start to cook over medium-low heat. STIR constantly. Please don't stop– it will only make you sad.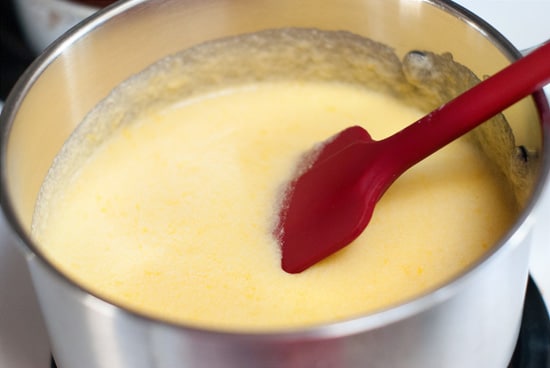 It will take about 10 minutes, but you'll see it start to thicken and become glossy. Once it's thick enough to where you can run your finger down the back of a spatula and your "finger streak" stays put, you're done. You don't want it to come to a full on boil or the eggs will curdle so keep an eye on it and take it off the heat when you suspect it's done.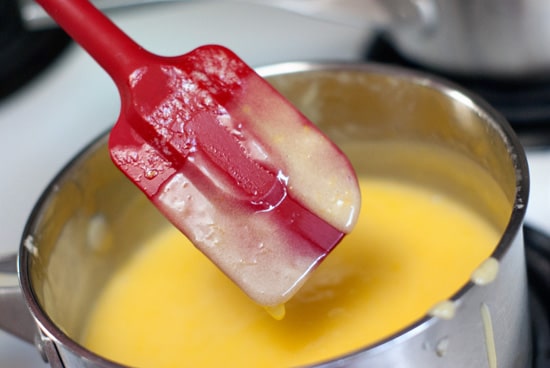 It you want to make it super velvety, a quick trip through a mesh sieve will take care of any inadvertent egg curdles or hunks of lemon zest but I usually feel like it's smooth enough to forgo it .
Once the lemon curd has a chance to chill in the fridge it will thicken up nicely and be perfect for layering in cakes, eating straight up or for spreading on scones.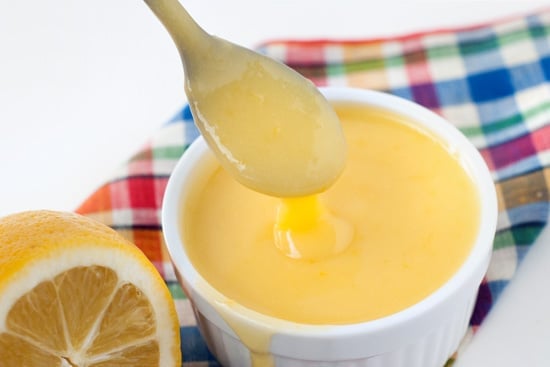 Speaking of scones, I'll have a lemon blueberry scone recipe up soon that is the perfect compliment to this lemon curd!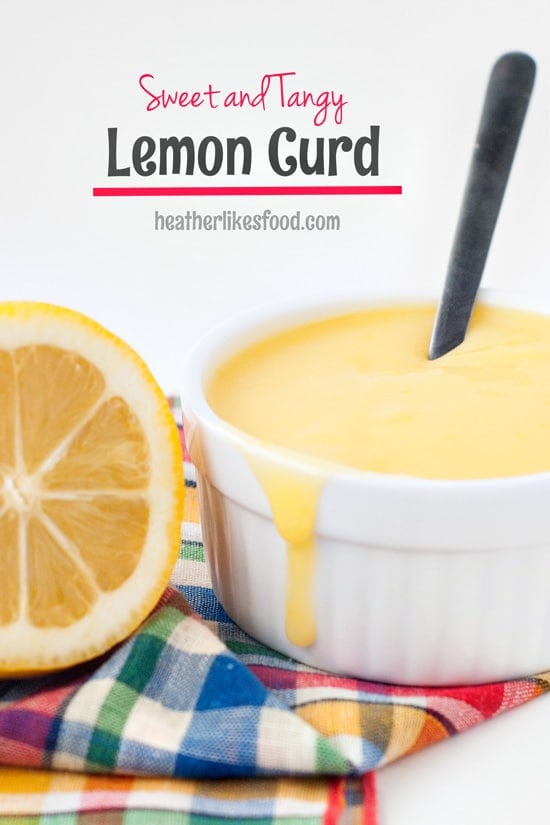 Interested in other delicious citrus treats?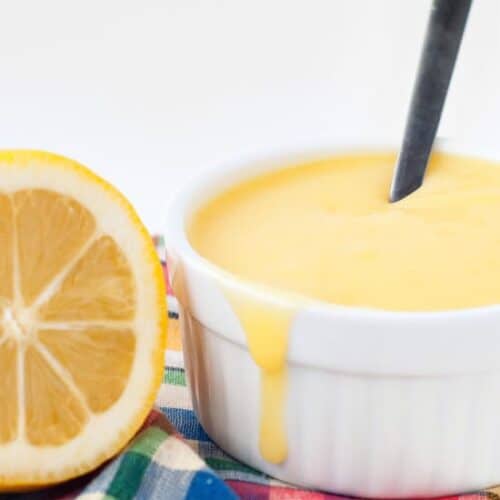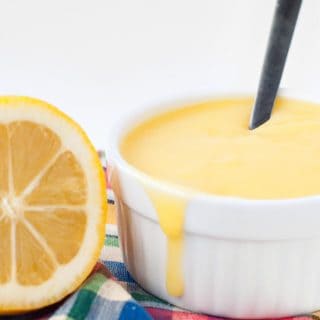 Ingredients
1 1/2

C

granulated sugar

4

lemons

finely zested- lemons reserved.

1/2

C

salted butter

5

large eggs

1

pinch

salt

2/3

C

fresh lemon juice from reserved lemons
Instructions
In a mixer, cream butter, lemon zest, and sugar until smooth. Beat in eggs one at a time, mixing after each addition.

Stir in lemon juice and salt-- mixing until smooth.

Transfer mixture into a sauce pan and cook over medium-low heat, stirring constantly.

After about 10 minutes the mixture will start to thicken and become glossy. Continue stirring and cooking until it's thick enough to stick to the back of a spatula when you run your finger through it. Remove from heat. Do not boil.

Let cool, cover and refrigerate. Last up to a week in the fridge, 1 month in the freezer.
Are We Friends On Pinterest?
Follow Me For More Great Recipes @hlikesfood