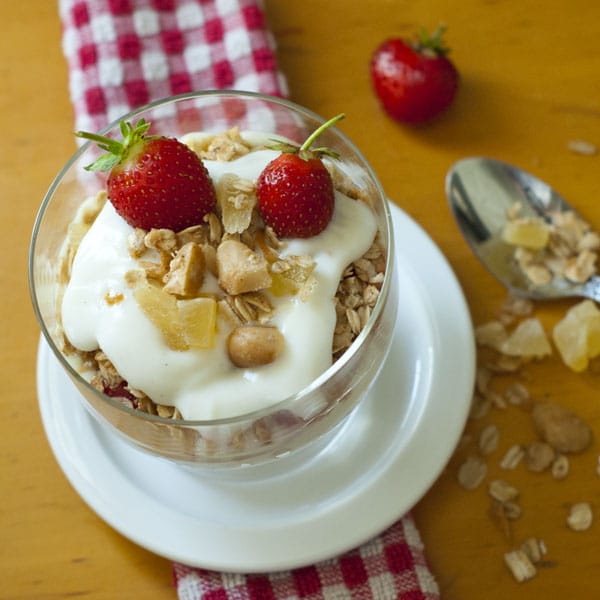 I dream about food- some mornings I wake up having had eaten the most amazing things in my sleep. More times than I care to admit, I've grabbed my notebook in a half-awake stagger and scribbled down the crazy wonderful things I consumed in my dreams in an attempt to recreate them.
Remember my blueberry muffin french toast souffle? Dream food.
Cheesy Apple Panini? Fantasy Chow.
Smores cookie bars? Delusional viddles. I'm sounding more and more unstable as the sentences go on.
Sometimes though, extraordinary food enters my thoughts by other, more conventional means- like when my friend gives me a jar of the most glorious granola I've ever eaten. What happens then? Do I question it's goodness because it wasn't a creation of my own genius? Psh.
Heck no! I get the recipe from her as fast as humanly possible and I make it again, and again, and again! But alas the dreams start up again and pretty soon I have a granola that is so perfect (at least in my little diluted world) that it could create world peace.
Maybe.
Maybe all it will ever be is just really good, non-world-changing granola, and I'm okay with that. Because let's face it, world peace will probably happen because of cookies, not pineapple-studded granola.
The granola is up first for this awesome little parfait. Combine rolled oats, coconut, macadamia nuts, nutmeg, salt and a little bit of brown sugar in a bowl and stir until combined.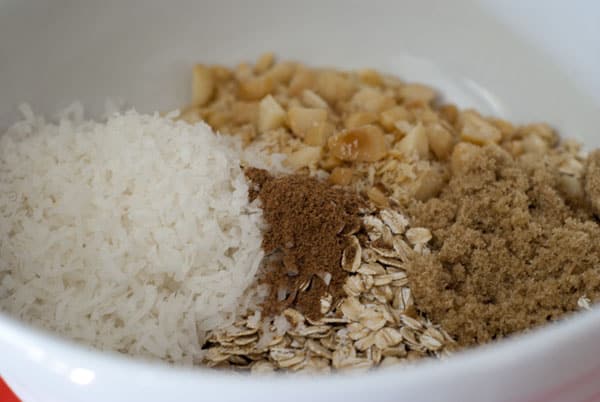 Pour in some maple syrup and a bit of oil and give it a whirl.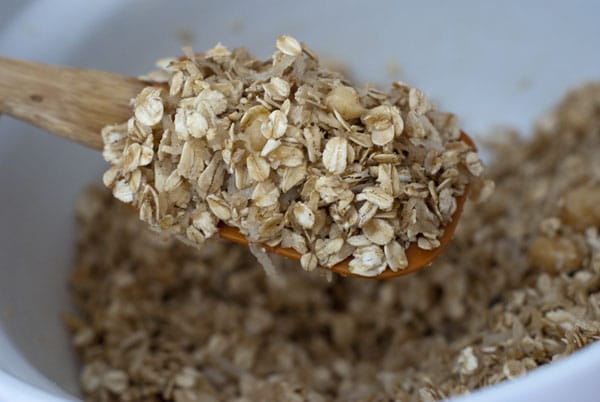 Spread oats evenly over a baking sheet, and bake stirring every 10 minutes or so until they are crunchy and lightly browned.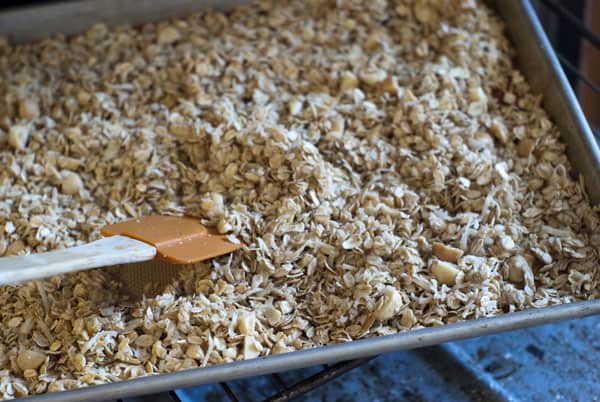 Chop up some dried pineapple…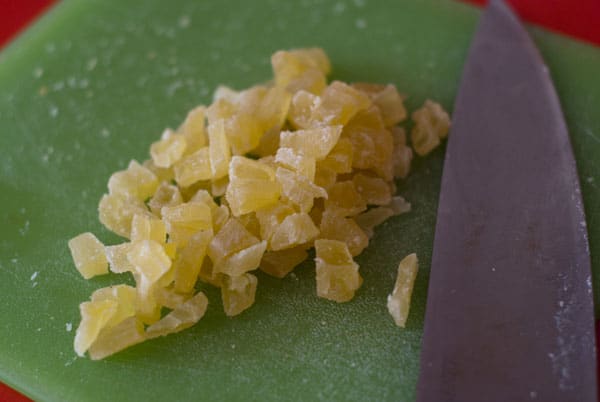 .
…and stir into the cooled granola. Store in an airtight container until ready to eat.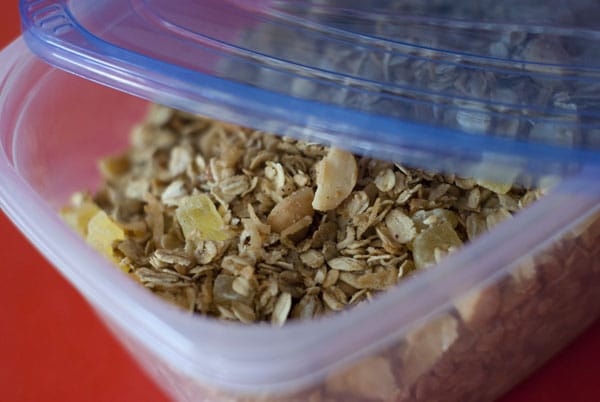 A while back, Tillamook sent me some of their new yogurt sweetened naturally with Stevia. Good stuff, I tell ya. But isn't that the case with everything Tillamook? I used lemon squeeze and vanilla bean flavors for this recipe.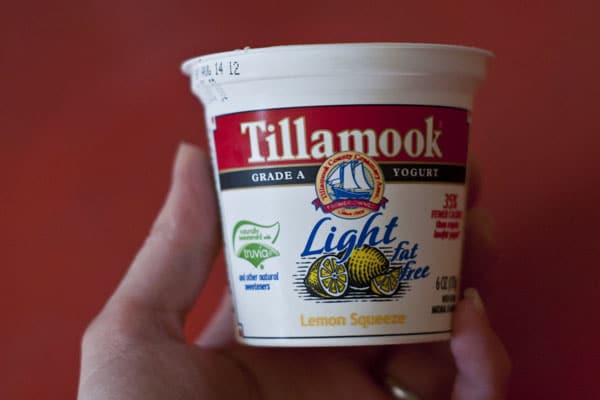 Stir a little lemon juice into some lemon flavored yogurt to give it a little extra kick and get ready for some parfait layering fun.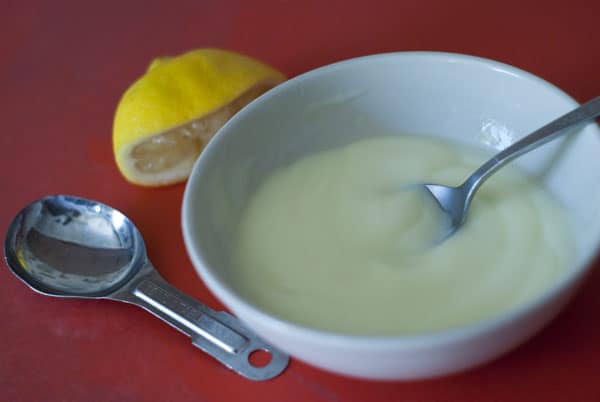 First the tropical granola,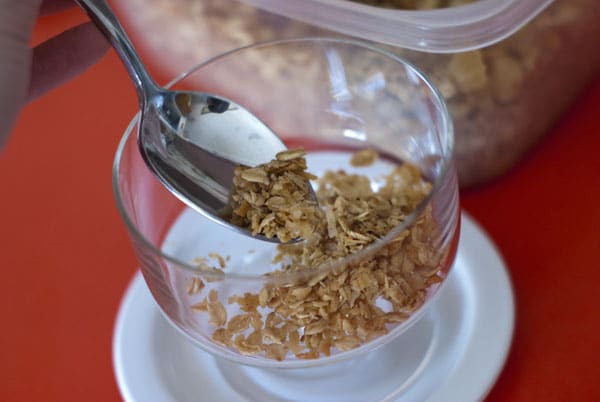 lemon yogurt, please.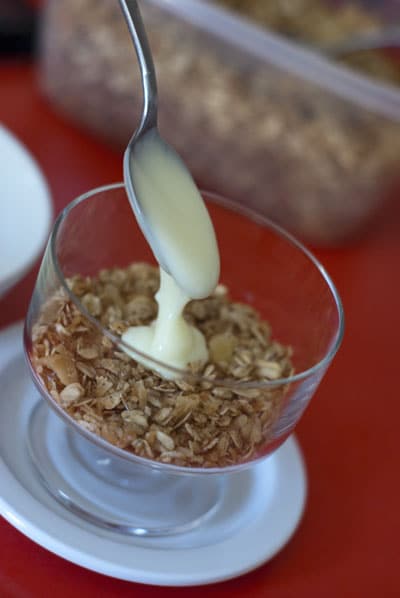 How about some strawberries and a little drizzle of honey for good measure?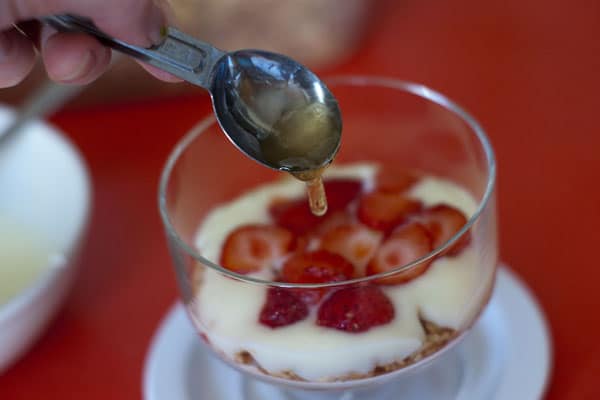 More granola topped by a layer of vanilla bean yogurt…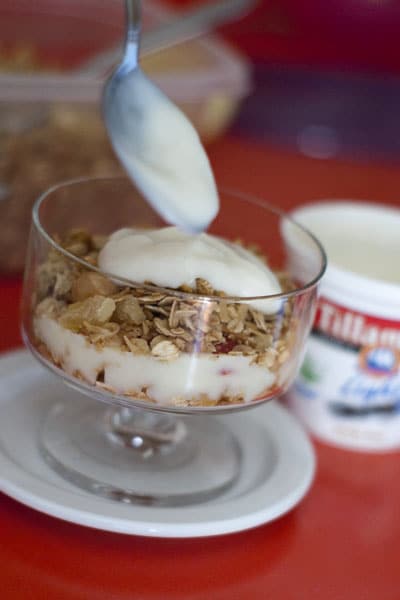 … and you've got yourself a pretty little parfait ready to take you away to dreamland.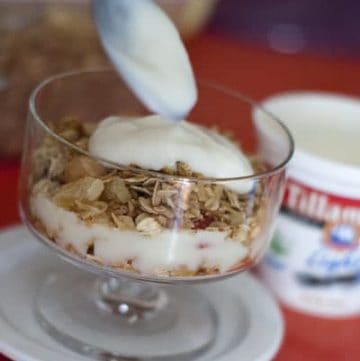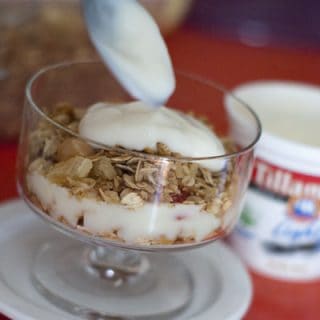 Ingredients
3

C

rolled oats

1/2

C

roasted macadamia nuts

chopped

1

C

coconut

1

tsp

ground nutmeg

1/2

tsp

kosher salt

1/4

C

brown sugar

1/4

C

maple syrup

2

tbsp

vegetable oil

1/2

C

dried pineapple

chopped

1 6

oz

container lemon flavored yogurt

1 6

oz

container vanilla flavored yogurt

1

tbsp

fresh lemon juice

2

tbsp

honey

1

C

fresh berries
Instructions
Preheat oven to 275

Combine oats, coconut, sugar, nutmeg, nuts, and salt in a bowl. Pour in syrup and vegetable oil and stir to combine. Spread evenly over a baking sheet and bake for 35-45 minutes, stirring every 15 minutes until crisp and lightly browned.

Remove from oven and stir in dried pineapple when cooled. Store in an airtight container until ready to use.

For the parfait combine lemon yogurt with lemon juice. Layer parfaits in this order: granola, lemon yogurt, berries, drizzle of honey, granola, vanilla yogurt, granola and more berries.
Are We Friends On Pinterest?
Follow Me For More Great Recipes @hlikesfood