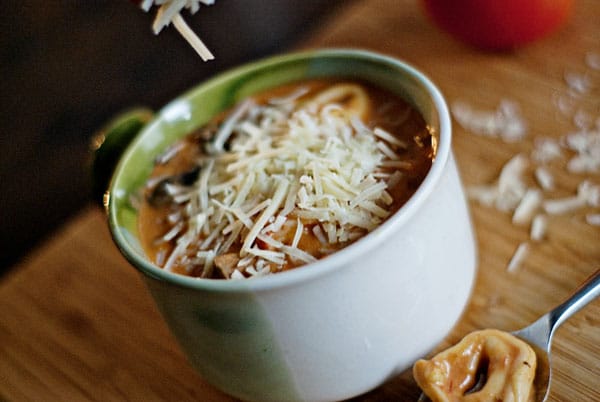 If your house is anything like mine, week nights have the tendency to get a little crazy every now and again. With only one in school so far, I thought I still had some time before turning into a chauffeuring, car-snack-wielding, off-the-gymnastics-floor-toddler-chasing, multiple-pony-tail-making, "Did you do your homework while you waited?" mom. But, it's happened. When did I get so old? At least it should only be crazy for next few months until the musical she's in closes and we can nix 3-5 after-school rehearsals a week off our schedule. Hallelujah!
Since we usually get home just before, or sometimes even after dinner time, it's looking like slow-cooker meals will be making their appearance quite often over the next little while. I'm kind of excited. The only downfall to this is that I'll actually have to make a plan, and we all know how good I am at planning meals. NOT(will saying not ever come back in style?). If you happen to be good at planning meals, you're going to love this tortellini soup because the base of it uses already made spaghetti sauce. You can make a big batch of sauce and turn part of it into something completely different. If you'll recall, last week I posted a recipe for a killer homemade spaghetti sauce that is just perfect for this soup. If planning happens to not be your thing, a jar of store-bought sauce combined with some browned ground beef and italian sausage will work well too.
You'll start by tossing your spaghetti sauce, a brick of cream cheese, sliced mushrooms, some fresh spinach and a few cups of chicken broth in to the slow cooker.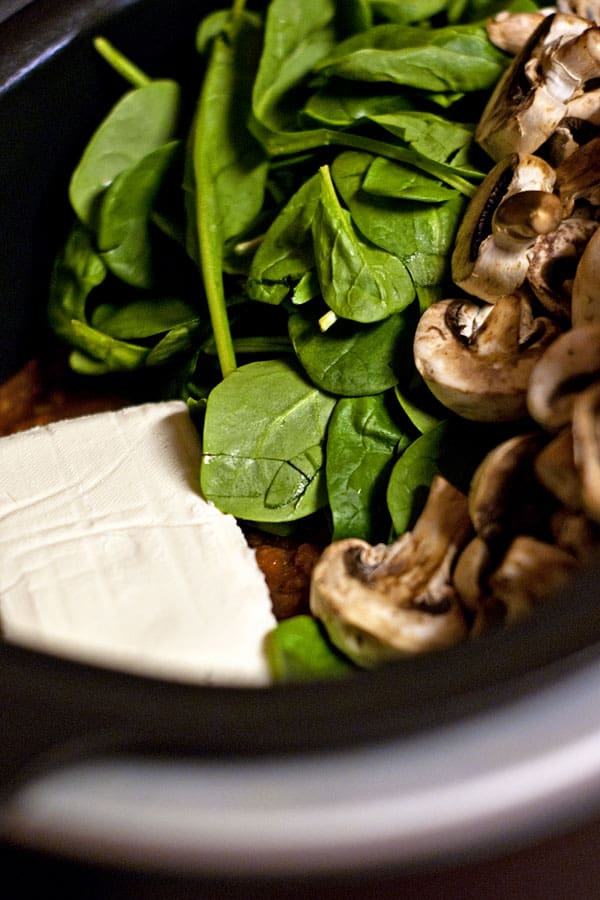 Give it a good stir and set to cook for a few hours on high, or about 5-6 on low.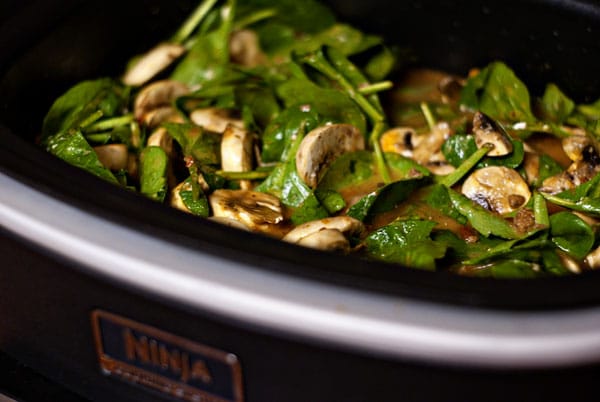 About 20 minutes before you're ready to eat, turn your slow-cooker on high if it isn't already and give it another stir to distribute the ingredients evenly. Pour in a bag of frozen cheese tortellini, cover and let cook for about 15 minutes or until the pasta is cooked through and hot.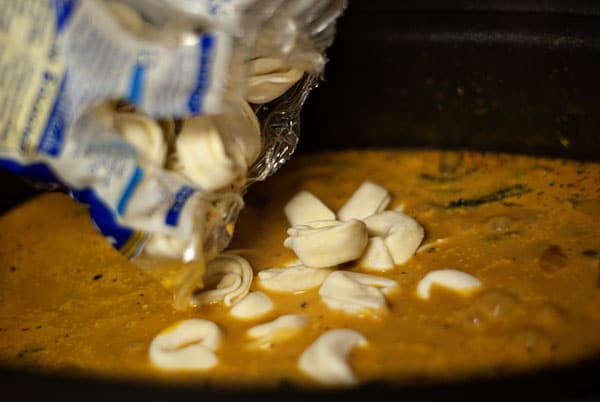 When it's finished you'll have a perfectly seasoned, creamy, hearty tortellini soup that took all of 20 minutes to prep.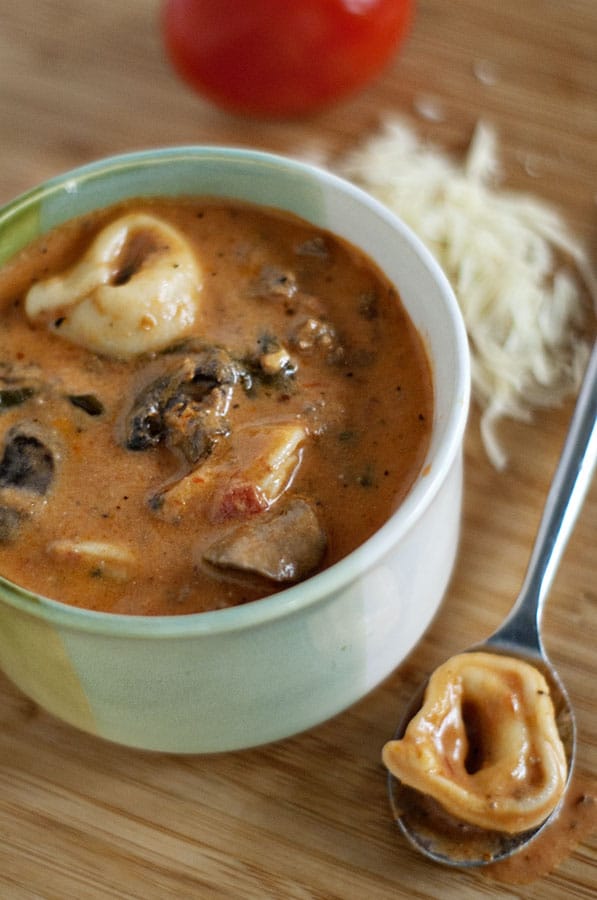 The best way to eat it is topped with copious amounts of parmesan cheese, but really what isn't good when topped with cheese?
Enjoy!
**Update 1/26/2013**
Some readers have had problems with using low-fat and fat-free cream cheeses as they curdle and don't blend well into the soup. I've personally used Neuftachel cheese without any problem, but to be on the safe side I recommend using regular cream cheese. Also the spinach can be added at the end with the tortellini if you would like it to not break down as much.
Ingredients
6

cups of your favorite homemade meaty spaghetti sauce or 24 oz jar prepared spaghetti sauce + 1/2 lb browned ground beef + 1/2 lb browned Italian sausage

1/2

bag (4.5 oz) fresh spinach leaves

4

C chicken broth

8

oz cream cheese

8

oz sliced fresh mushrooms

16

oz frozen cheese tortellini
Instructions
Combine spaghetti sauce (and meat if adding it in separately), spinach, cream cheese, chicken broth, and mushrooms in a slow-cooker. Cook on low for 6 hours, on high for 2-3.
minutes before serving, turn heat to high if it isn't already an stir in frozen tortellini. Cover and cook for 15 minutes or until tender and hot.
Serve topped with parmesan cheese.

Made this recipe?
I'd love to see how you rocked it! Share your photo on Instagram with the hashtag
#heatherlikesfood  --
It will totally make my day to see it!